Dark & Bright Cave - Lan Ha Bay
Dark & Bright Cave, located near Cat Ba Island, in Lan Ha Bay is one of the largest and most incredibly beautiful caves in the Lan Ha Bay - Ha Long Bay UNESCO World Heritage Site. The cave features two caverns, one is pitch black and you need a torch to navigate and the other is filled with natural light, hence the name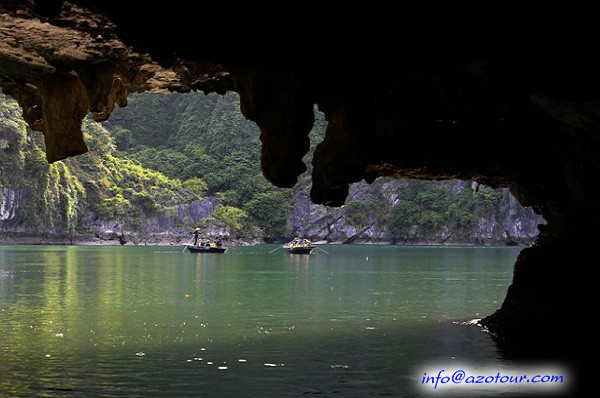 To visit the cave, you can choose to join others in a local sampan, bamboo rowing boat powered by a villager manning the oars, or paddle yourself in a kayak. As you enter the Dark Cave, which is a 315m long tunnel, the light quickly fades and without a headlamp, it is impossible to see. Inside, the cave is filled with thousands of stalactites and stalagmites that glisten under the light of the torches. The temperature is 2-3 degrees higher than outside, due to the small hot spring in the middle of the cave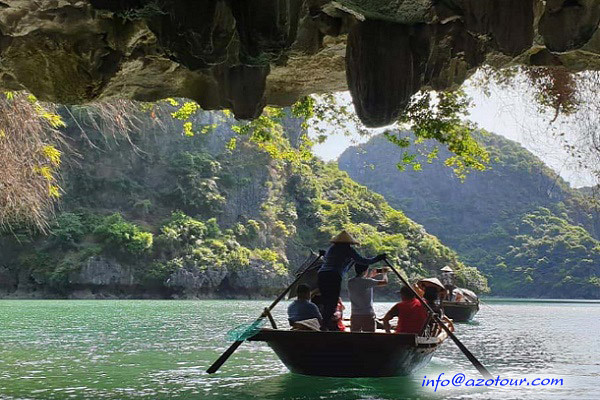 The Light Cave has a 4m wide arched entrance and is approx. 100m long and leads to a gorgeous sunlit, tranquil lagoon, surrounded on all sides, by enormous, rocky, limestone karst cliffs.
The cliffs are covered in an abundant, natural habitat of green vegetation, orchids, and 'weeping' fig trees. The clear waters of the lake support a variety of sea life with shrimp, fish, crab, and cuttlefish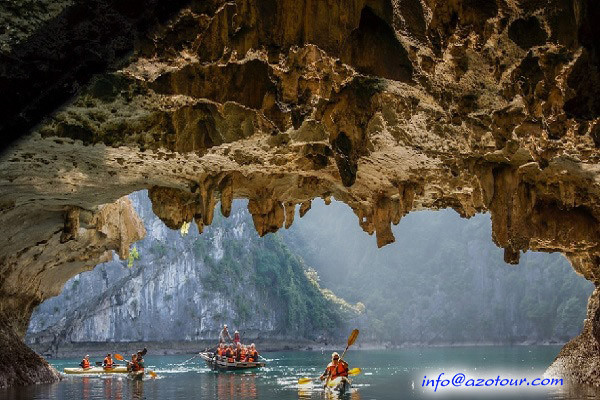 The caves and surrounding seascape offer one of the best places for swimming and kayaking. The scenery is nothing short of spectacular and one of the 'must-see' places for those wanting a simply amazing and unforgettable experience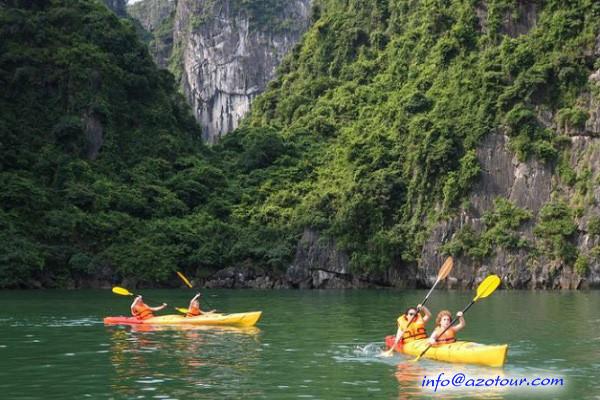 Lan Ha Bay luxury cruises are available, including overnight cruises for 1, 2 or more nights. All the Lan Ha Bay Luxury Cruises listed are rated 5-Stars on Tripadvisor.
The best Lan Ha Bay Cruises that visit Dark & Light Cave include: Paradise Cruise Ha Long Bay; Dragon Legend Cruise Bai Tu Long Bay, Bhaya Cruises, Au Cruises, and Legend Halong Cruises. Sealife Legend Cruise; Le Theatre Cruise Ha Long Bay