Vietnam | 10 must-see things in Ho Chi Minh City
Ho Chi Minh City, with its French colonial structures and nonstop hustle, is ideal for those who enjoy monuments and museums, markets, history, architecture, and parks, as well as everyone else who wants to see Vietnam's most economically vital city in action.
1. Cu Chi Tunnels
The best thing to do in Ho Chi Minh City is go on a day trip to the Cu Chi Tunnels. These tunnels are part of a museum dedicated to the Vietnam War, where you may learn more about the fight. Crawl through the confined tunnels to experience life as a Viet Cong during the conflict. You can also see several other traps she used, as well as how they lived beneath them and abandoned military vehicles. You can also shoot with different guns on the shooting range if you want to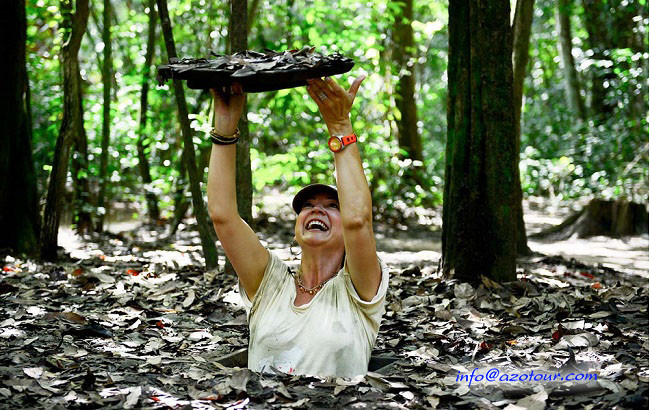 2. Take a visit on the bank of Saigon River
The Saigon River runs through the city. The city skyline is breathtaking from the other side of the river, opposite the center. The river also offers boat cruises.
From here, you can take a speedboat to the Mekong Delta. It takes you to the delta quickly, but more importantly, it is a considerably more fun alternative than driving. You may even watch the sunset from a speedboat while sipping a martini at a high-end restaurant. You can take a Saigon River dinner cruise for additional romance or just for fun. wonderful dinner with a stunning view of the downtown cityscape
3. Shopping in Saigon Markets
Ho Chi Minh City, like every other city in Vietnam, offers an abundance of markets. From here, you may observe the residents going about their daily lives. The more you travel away from the center, the more authentic and local the markets become. Most markets sell everyday things such meat, seafood, vegetables, fruits, household goods, and clothing. There are, however, specialized marketplaces, such as a motorcycle market, a flower market, and a pet market. The two most well-known markets are Ben Thanh Market and Binh Tay Market.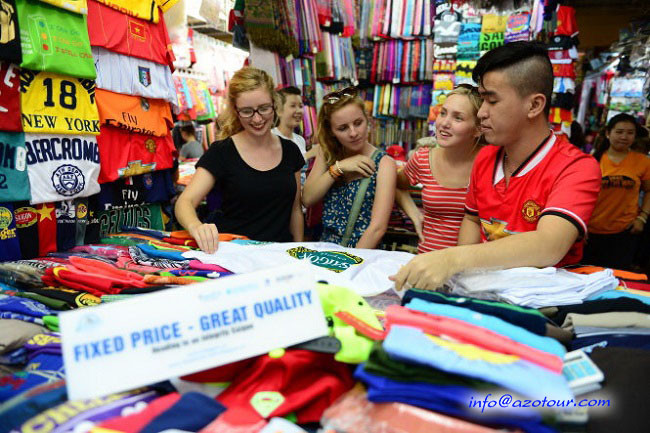 4. Visit War Remnants Museum
The War Remnants Museum is a must-see destination in Hochiminh City. It is possibly the best and most amazing museum in Vietnam. This war museum will educate you on the atrocities of the Vietnam War. Among the abandoned military vehicles outside the museum are a tank, aircraft, helicopter, and rocket launchers. Within are more military artifacts and horrible photographs from the horrifying fight.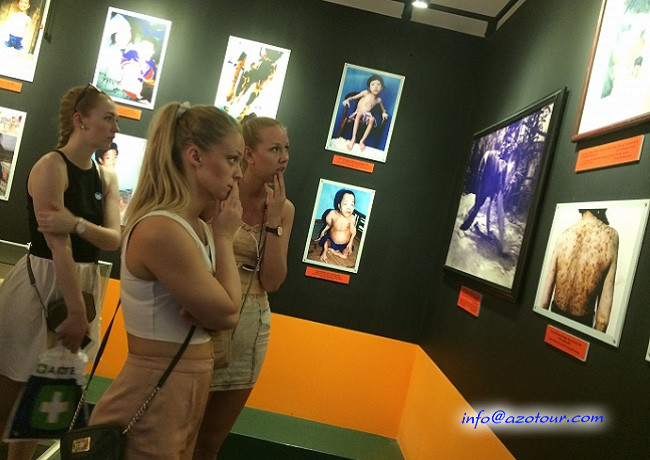 5. French colonial buildings
Ho Chi Minh City, like Hanoi and other cities in Vietnam, features a lot of French colonial architecture. Because the city center has evolved into a modern metropolis, it is unusual to see centuries-old structures nestled among soaring skyscrapers.
In which, the historic Saigon Central Post Office is a must-see stop on any Hochiminh City sightseeing tour. And because of the structure is still in operation, you can send postcards to your friends and family back home.
The beautiful 1863 Saigon Notre Dame Cathedral flanks this tower.
Meanwhile, the colonial Saigon Opera House is still open for business. Attending a performance here is a once-in-a-lifetime experience. The Ho Chi Minh City People's Committee, the former town hall, is adjacent.
6. Reunification Palace
This palace served as the Vietnam Republic President's headquarters (South Vietnam) until 963. The Vietnam War ended when a North Vietnamese army tank passed through the front gate. You can now visit this palace as a museum. Everything, including an air raid bunker and a communication room from which troops were ordered, appears precisely the same as it did 40 years ago.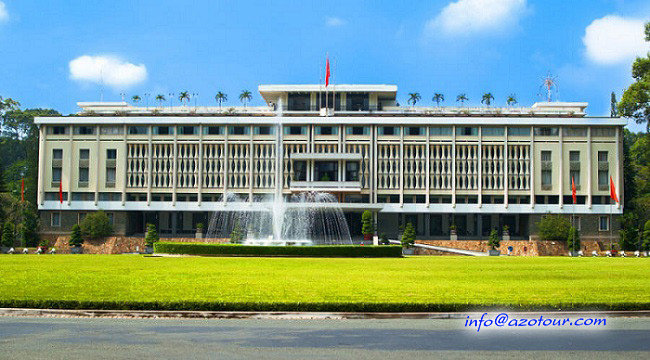 7. A street food tour with a motorbike rider.
Vietnam considers food to be a precious and vital resource.
Every street has restaurants, whether they are high-end establishments or simple street vendors with a few plastic chairs. Food from all around the country may be found in Saigon since individuals from all over the country have come here for economic reasons.
A street food tour is the best way to learn about the local culture. A Saigon street food trip allows you to eat different delicacies, see corners of the city you would never see otherwise, and acquire a completely distinct perspective on Vietnamese life. Go on a street food tour on the back of a local guide's motorcycle if you're feeling bold. This enhances an already fantastic activity when visiting Vietnam's largest metropolis.
Eating at local food stalls while riding a motorbike allows you to immerse yourself in the local culture. It could be a once-in-a-lifetime opportunity.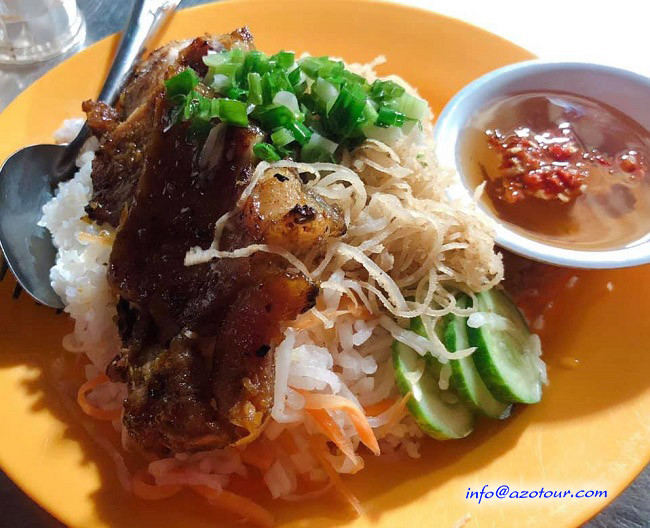 8. Nguyen Hue Walking Street
Nguyen Hue Walking Street is one of the best places in the city for socializing and dating. Thousands of people gather here every night to enjoy a lovely evening in the center. It is surrounded by the great architecture of colonial monuments like as the Ho Chi Minh City People's Committee and the Opera House, and it has the exquisite Cafe Apartments complex, which houses a separate cafe with a different décor in each apartment. From the street, it appears to be beautiful. These antique structures are also surrounded by the world's tallest skyscrapers.
9. Saigon Nightlife
The best nightlife in Vietnam can be found in Ho Chi Minh City. Which has the biggest nightlife throughout the country. It is also Vietnam's largest metropolis, its economic center, and the city with the most entertainment and diversity.
Saigon's Bui Vien Street, often known as Vietnam's backpacker street, is the most well-known place for nightlife in Ho Chi Minh City. It's similar to Bangkok's Khao San Road, although Khao San is slightly larger. This street is lined with taverns and clubs. You can also take a drink on one of the street's many plastic chairs.
If you're looking for something with a few more varied courses, head to one of Ho Chi Minh City's many rooftop bars. There are also numerous bars and clubs scattered across the city, offering something for everyone, whether you love jazz or EDM.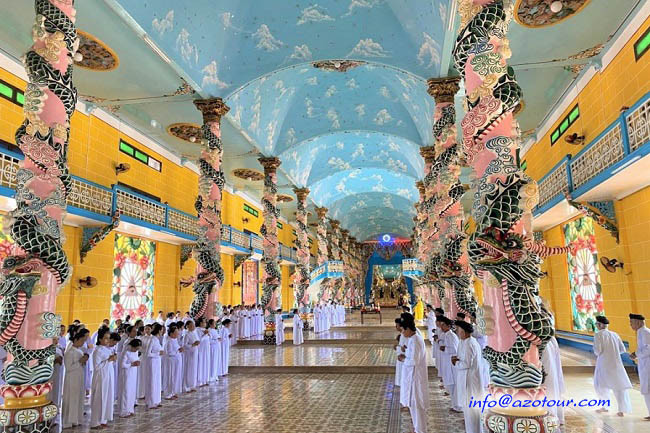 10. Financial Tower Bitexco
Bitexco was the city's tallest structure until Landmark 81 was built in 2018, making it Southeast Asia's tallest building.
Nonetheless, Bitexco, located in the city's center, remains the city's most attractive skyscraper. It is designed like a lotus flower and has a helicopter platform on the side.
At 262 meters in height, there is a sky deck with a spectacular view of the city and river, right in the middle of the city. It features a helicopter platform on the side and is shaped like a lotus flower.