Vietnam | 10 best things to do in Con Dao Island
Con Dao Island is now well-known for its breathtaking natural beauty, emerald ocean water, and tranquil beaches, but it was once widely known for a tough and tightly enforced prison system constructed and maintained by French colonists and American troops.
Con Dao Island is a group of 16 islands and islets in the southern Vietnamese province of Ba Ria-Vung Tau. Because it is isolated from the mainland and located in the Asian monsoon zone, the weather is normally cool all year, with only two seasons: wet and dry. From May to October, you may relax on amazing beaches, scuba dive to witness colourful marine life, and photograph ecofriendly sea turtles as they come ashore to lay their eggs.
In this article, we will guide you through the 10 most interesting things to do when traveling to Con Dao Island.
1 - Con Dao Prison
Con Dao was once known as "hell on Earth," and it was home to the horrific Con Dao Prison.
When you visit the Con Dao prison system, you will understand why this location was originally dubbed "Hell on Earth."
Con Dao Prison is considered one of the most feared places in Asia. It is also one of the top ten most devastating prisons in the world. For more than a century, nearly 20,000 revolutionary soldiers were detained, tortured, and killed here.
Con Dao Prison is well-known for its brutal exile of French colonialists and American imperialists, who imprisoned patriotic revolutionary warriors as well as those with anti-French and anti-American beliefs. This prison system has several horrific camps, isolated sites like the Tiger Cages, and other prisoner cages.
The most brutal detention facility in Con Dao's prison system is known as "Tiger Cages." There is also a system of exposed jails known as "solariums." The prisoner was stripped naked and left out in the rain and sun. When many individuals say "life is not equal to death", they are referring to this type of torture.
The Con Dao prison system is really impressive and shocks many foreigners that visit the area.
The Con Dao Prison System was renovated as a museum in the 1990s.
This is a location where people may learn about the dominance regime and how colonialists and the US henchmen government committed atrocities in Vietnam during the war.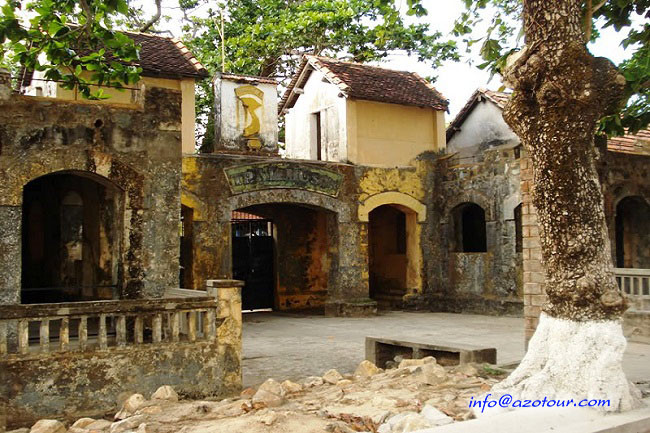 2 - Hang Duong Cemetery and Vo Thi Sau's Grave
Hang Duong Cemetery, where tens of thousands of revolutionary soldiers and patriots who were imprisoned for decades are buried, is one of Con Dao's holy places.
Visitors to Con Dao will visit Hang Duong Cemetery at least once during their journey of this gorgeous island.
The cemetery is divided into four sections: A, B, C, and D. Each area is associated with a historical period and hero names.
Many unidentified graves, as well as those of many more notable heroes, such as martyrs Le Hong Phong, Cao Van Ngoc, and Vo Thi Sau,
The Vo Thi Sau graveyard is located in B zone, and it, together with the Hang Duong central monument, are the two most common locations where incense is offered and celebrated. Areas A, C, and D are cold and desolate.
If at all possible, try to offer incense throughout the day. Following the presentation of incense at the main monument, proceed to the cemetery to burn incense at the graves.
3 - Dam Trau Beach
Dam Trau Beach is the most picturesque beach on the Con Dao Archipelago, in Ba Ria-Vung Tau Province. It is located near Con Dao's airport, on the outer edge of Con Dao National Park, and about 14 km from Con Dao town.
Coming to Dam Trau beach, Con Dao tourists will be immersed in true nature and enjoy the precious gift of nature as a miniature marine paradise with blue, clear, and cool water, smooth sand, gentle waves, et cetera.
Visitors may also see nearby islands in the sea, flocks of birds flying, and a few boats to visit Con Dao tourists or fishermen's fishing boats from a distance.
Furthermore, Dam Trau Beach has distinct cliff forms. Con Dao visitors will notice two big boulders clustering their heads together, like a pair of seagulls warmly folded together, on a rocky slope stretching out to the sea.
Dam Trau Beach is unique but also quite familiar because of all of these factors.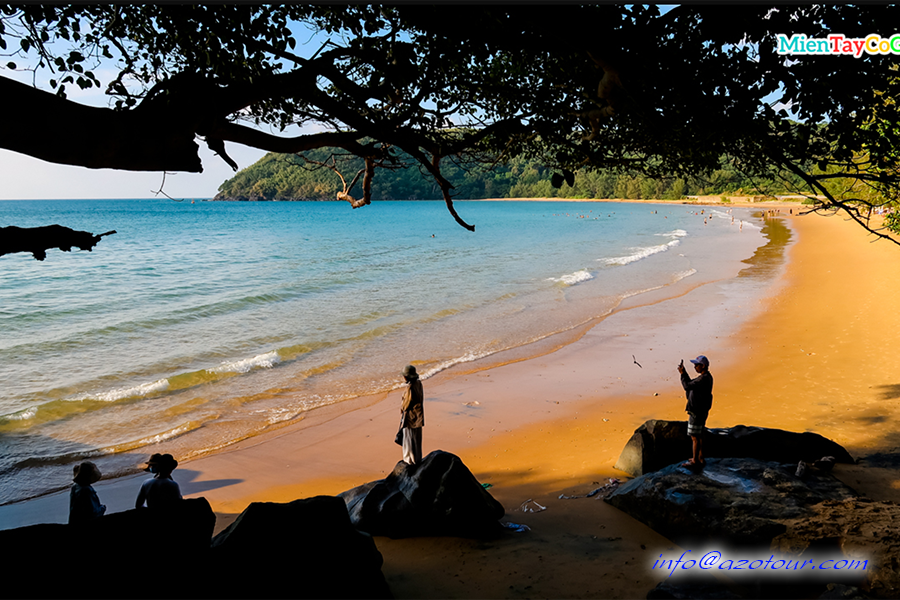 4 - Hiking In Con Dao National Park
Con Dao National Park was established by the Prime Minister on March 31, 1993, in the northern part of Con Dao District, Ba Ria-VVung Tau Province. It was recognized as a Ramsar site for the world in 2014.
Con Dao National Park is one of the few national parks in the world that has all four of the world's distinctive and uncommon marine and forest ecosystems.
In the meantime, it is nourishing and maintaining 882 different types of higher flora from 562 different genera, 161 different families, and 144 different animal species, including 28 mammal species, 69 bird species, 39 reptile species, and 8 amphibian species. Many rare species are listed in the "red book."
Despite the fact that it is raining, the sea in Con Dao is warm, the weather is pleasant, and the ideal time for visiting Con Dao National Park is from April to October yearly.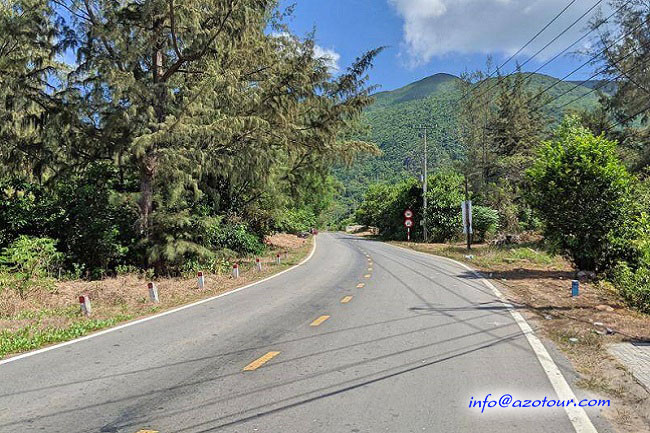 5 - Diving And Snorkelling
Aside from spiritual tourism, the best activities in Con Dao include simply relaxing on the untouched beaches and diving into the ocean to admire the gorgeous corals.
The Con Dao Archipelago has the highest density of coral reefs in Vietnam, making it an ideal place for exploring the amazing undersea ecosystem. There are 219 coral reef species in this area, with an average coverage of 42.6%. The months of March to June are great for snorkeling since the sea is calm and clear. You should choose tour companies that include scuba diving with enough safety equipment if you are on a tour that includes scuba diving with adequate safety equipment to examine coral. All you have to do is come out and enjoy some amazing coral diving.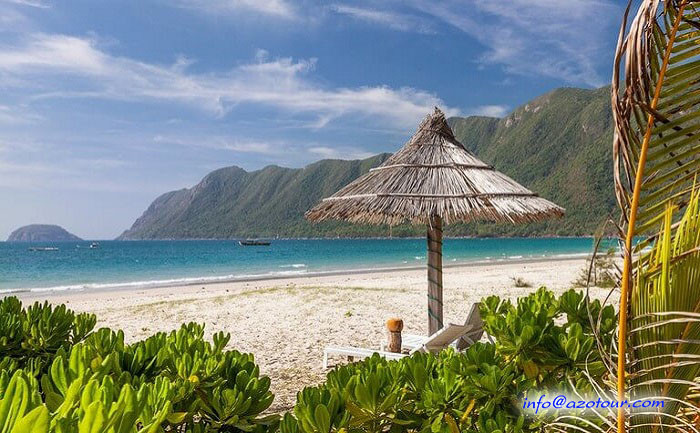 6 - Ma Thien Lanh Bridge to Ong Dung Beach
Ma Thien Lanh Bridge is one of the historical landmarks that witness the tragic history of the war in Con Dao.
The relic Ma Thien Lanh Bridge was built by the inmates on the high mountain to cross to the other side of the mountain (at present, the monument remains on only two sides of the bridge foundation).
From Ma Thien Lanh Bridge, you will take a mountain hike. After 45 minutes, you will go to Ong Dung Beach and enjoy the famous specialty of her snails in Con Dao. Ong Dung Beach is long and wide, with clean and clear water, excellent sand, and no people, luring visitors to come and enjoy the abandoned environment.
If Ma Thien Lanh Bridge is beautiful because of its history, Ong Dung Beach is beautiful because of its natural beauty, and it is also a favorite destination for "travellers" from all over the country.
Con Dao is a great place to visit if you enjoy nature and want to learn about history. Ma Thien Lanh Bridge and Ong Dung Beach, in addition to stunning and enigmatic natural scenery, can satisfy you on your journey to Con Dao.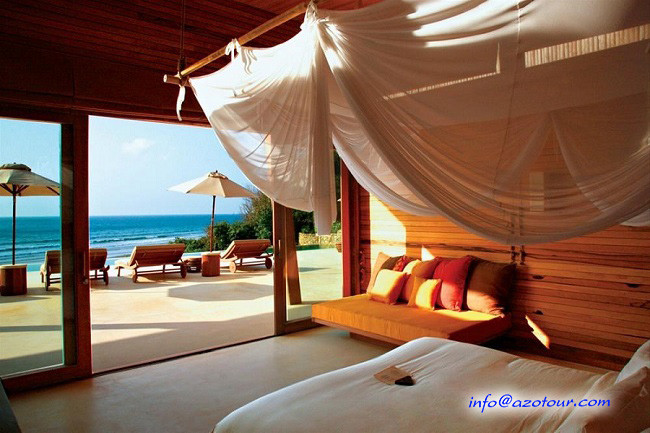 7 - Van Son Pagoda in Con Dao
Van Son Tu Pagoda is one of the most beautiful and distinctive pagodas on Con Dao Island.
The Van Son Tu pagoda is also known as the Nui Mot pagoda, which is located on Mot Mountain (Nui Mot).Van Son Tu was built in 1964 by the US government to serve the spiritual requirements of individuals working in the administrative offices, officers, and troops on the island. Also, the pagoda was built to hide the people, hide itself, and keep the journalists and the rest of the world from seeing how cruel the US troop inmates were at the time.
To visit Van Son Tu pagoda, visitors can either walk up the stairs or go by motorbike via a road near the pagoda gate. When you arrive at the pagoda, you will enter a pure, cozy environment. At the same time, enjoy the tranquil atmosphere created by temple bells and important sutras.
Visitors will also find that this place is a cultural architectural work that reflects the Vietnam culture. It shows how patriotic Vietnamese were able to keep going even when things were hard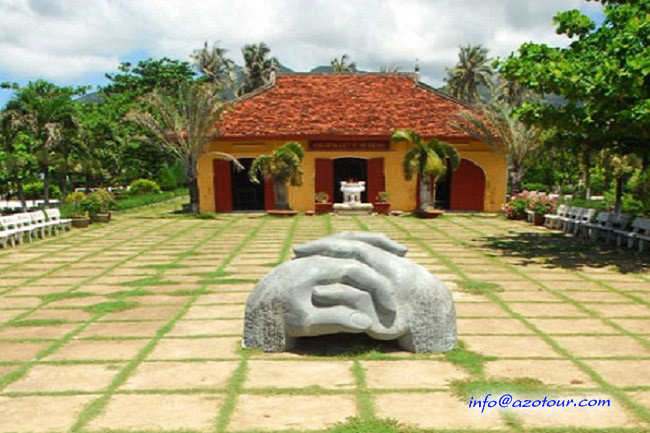 8 - Con Dao Market Shopping
Con Dao Market, together with an impressive jail system, and stunning beaches, is a must-see for tourists to Con Dao.
Con Dao travelers can stroll to the largest market and enjoy the surrounding countryside or can easily go by motorbike or electric car from the parking areas around the hotel. The market is open from 5:00 a.m to 10:00 a.m in the morning and from 16.00 until nearly 20.00 p.m in the afternoon.
The Con Dao market offers a wide range of items, which are neatly divided into two sections: seafood and dry food, essential goods, and vegetables.
The most popular is the market selling fresh seafood along the coast, which usually takes place in the early morning hours of 03.00am to 06.00am and is sold by fisherman. Because the seafood in these smaller markets has just been delivered directly from the fishing boat, the prices are lower than in the main market, and the seafood is also fresher, attracting many tourists who come to visit and taste it on a daily basis.
9 - Watch a turtle lay eggs.
Con Dao Island has a significant sea turtle population due to its 14,000 acres of water area.
Every year during the breeding season, thousands of sea turtles go to the sandbanks to lay eggs. Seeing and recording the moment a turtle digs its nest and lays eggs is an enjoyable experience.
From 1995 until now, in Con Dao, more than 300,000 baby turtles have been released into the sea and nearly 1,000 adult turtles have been tagged. The characteristic of the Con Dao turtle is that it breeds at night. So to see turtles dig their nests, they may have to be white at night on the beach. Season to nesting grounds of Con Dao sea turtles: from April to November each year, most concentrated from June to September.
Bay Canh is a protected area of Con Dao National Park. To get here, you must apply for a permit at the national park on the big island of Con Son (this permit is free of charge and valid until 5 p.m. the day after).
With a license, you rent a boat, with prices starting at $1.5 million for two ways to go and return. After 45 minutes by train, visitors arrive in Hon Bay Canh. After that, you just follow the trail for about 700 meters along the mangrove forest to the Bay Canh ranger station.
Visitors will witness hundreds and thousands of baby turtles crawling into the sea at a distance of only a few tens of meters. Before the baby turtles are immersed in the sea, they still have time to turn and record the image of where they were born. When they mature (about 30 years later), the sea turtles will return to their birthplace to spawn.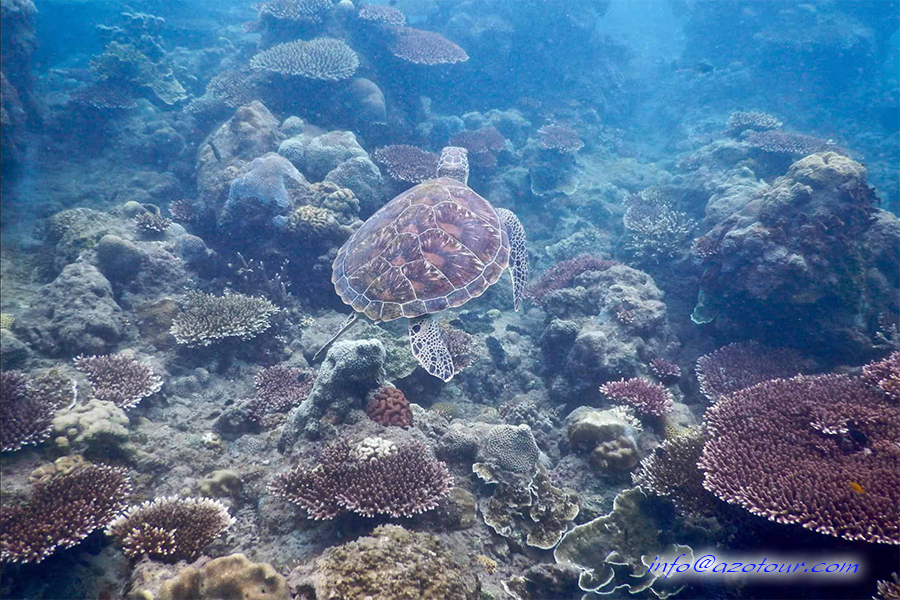 10 - Visit the Con Dao Museum.
The Con Dao Museum, located opposite the 914 Historical Relic, displays relics and records connected to the heroic history of the Vietnamese people. The museum was built on a 20,940 square meter block of land in the Con Dao District at No. 10 Nguyen Hue Street.
When you visit the Con Dao Museum, you will see the gallery, the artefact warehouse and the material and artefact restoration warehouse, the hall, the working area, and other auxiliary operations.
There is a huge open space outside the show area. This location is home to a variety of large-shaped historical artifacts, such as the tomb of Hai Den Con Dao dunes and the tomb of Mieu Ba Con Dao dunes.
The timelessness of historical objects is combined with modern and scientific decoration.
Con Dao Museum has recently gained popularity among travelers and has become a must-see during your vacation to Con Dao.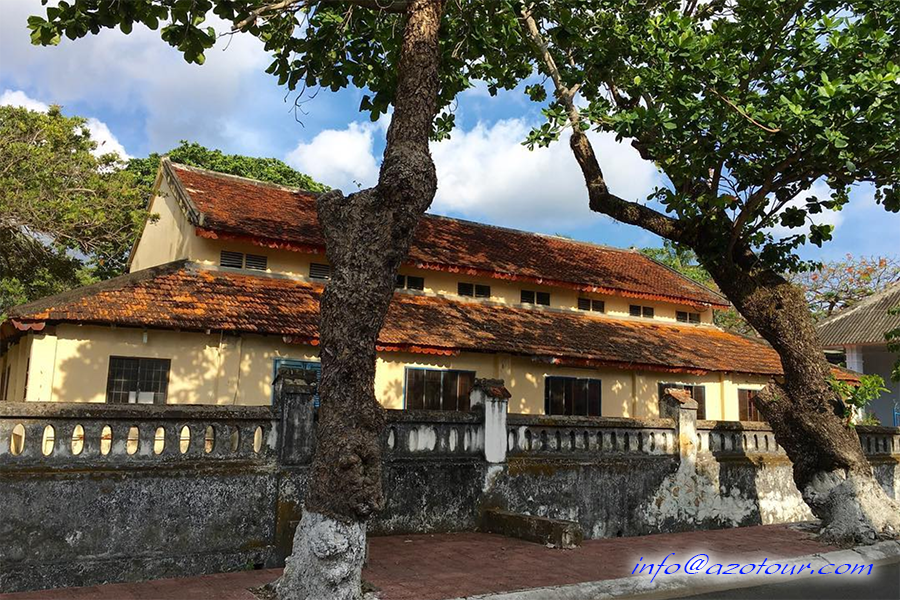 I hope the preceding information on my favorite tourist destinations in Con Dao is useful in planning your own trip to Con Dao.