Vietnam | 15 best things to do in Nha Trang Beach City
The 15 most popular things to do in Nha Trang
Nha Trang is also known as Vietnam's most beautiful beach city. The city is booming, with many restaurants, bars, and tourist hotels and dormitories.
Nha Trang Beach City also offers a variety of sites to visit, activities to participate in, and sports games to play.
Nha Trang offers stunning views and great weather. It is bordered by lush mountains, airy beaches, pure blue ocean, and tropical islands off the coast, and has a long beach directly in the city.
Every year, a large number of domestic and foreign tourists visit Nha Trang for their vacation.1. Take a boat trip to Nha Trang Bay
1. Diving and Snorkeling In Nha Trang
Nha Trang is Vietnam's most popular diving destination, with numerous diving centers located throughout the country's coastal cities.
There are about 25 diving sites around the city of Nha Trang, the most of which are located around the various islands. There are many diving schools in the city that can take you to these dive sites via boat. Whether you have never dived before or are a seasoned diver, your coach will guide you through the training process from start to finish.
Whale Island is an excellent diving location. It is said that Jacques Cousteau discovered his enthusiasm for diving here. On the island, there is a small resort with a diving center.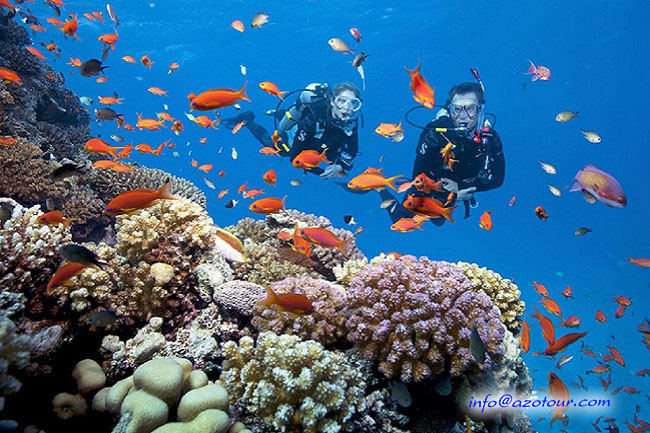 2. Relaxing on the beaches of Nha Trang
The main reason that people are attracted to this city, and hence the best thing to do in Nha Trang, is to enjoy the beautiful beaches. The city has a beautiful coastline with many restaurant and hotel options along the white, sandy beaches. The most well-known beaches are Nha Trang Center Beach, Doc Let Beach, Nhu Tien Beach, and Bai Dai Beach.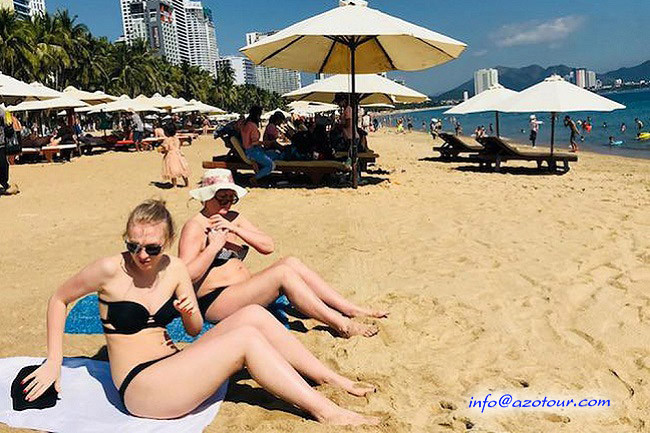 3. Boat trip to the islands
With a total of 19 islands, a boat trip to the islands is one of the top things to do in Nha Trang. The most well-known islands are Mieu Island, Mun Island, Tam Island, Tre Island, Monkey Island, and Yen Island. There are a lot of boat trips to these islands, with regular offers ranging from low budget travel to high quality cruises to satisfy a wide range of tourist demands. Some trips offer primarily to travellers, with more games or beverages, while others serve to people wishing to fish or swim and snorkel.
On some islands have alternative water activities such as helmet diving, jet skiing and banana boat.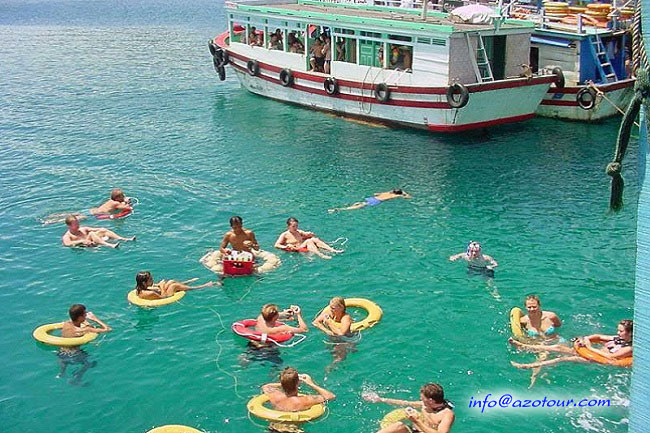 4. Po Nagar Tower
Po Nagar Cham Tower is a group of four Cham towers built between the seventh and twelfth centuries.
They, like many other Cham towers in Vietnam, are built on a hill.
It recalls the tower at My Son, near Hoi An and t They are located near the middle of town on the river and are still visited by Cham, Chinese, and Vietnamese Buddhists.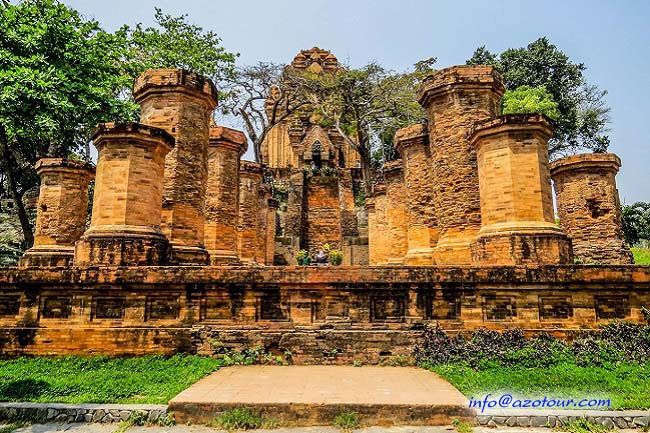 5. Visit Long Son Tu Pagoda
Long Son Pagoda is the largest and most famous pagoda in this beautiful coastal city. Long Son Pagoda is a Buddhist pagoda that, together with the White Buddha, is one of Nha Trang's primary attractions. This pagoda's entrance and roof are adorned with glass mosaic dragons and ceramic tiles. Behind the pagoda is a massive white Buddha with a stunning view of the surrounding area.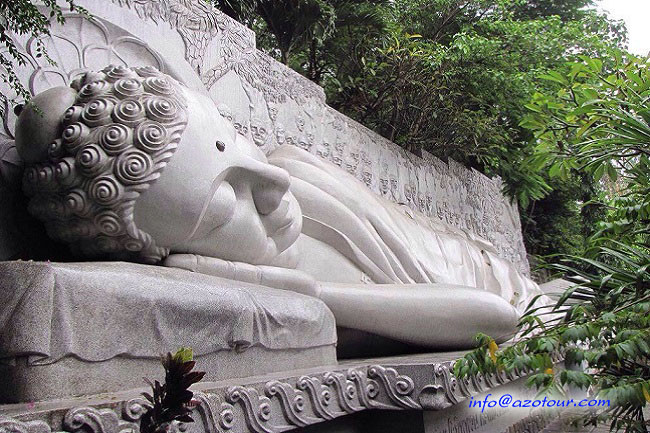 6. Van Phong Bay
Van Phong Bay, while not as well-known as Nha Trang Bay in the area, is one of the most beautiful bays in central Vietnam. It has an 18-kilometer-long white beach with dunes. Whale Island and Diep Son Island, both located off the coast here, are equally well-known.
Because of its quiet position and length, you will always be able to find a private stretch of beach here. Aside from enjoying the beach or snorkeling, the rest of the time is spent relaxing on the beach.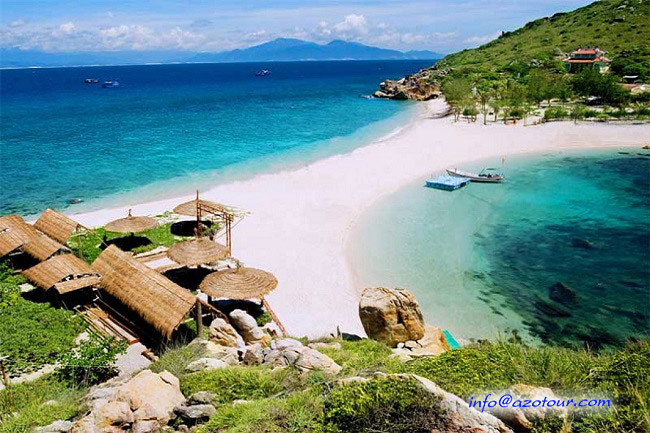 7. The salt fields of Nha Trang
Nha Trang's salt fields are an area where natural salt is harvested by hand from shallow fields. It may not seem amazing, but it is a breathtaking sight to behold. As a result, it is especially popular for photography, with a spectacular view of the salt mountains and laborers, often women, carrying heavy baskets over the fields.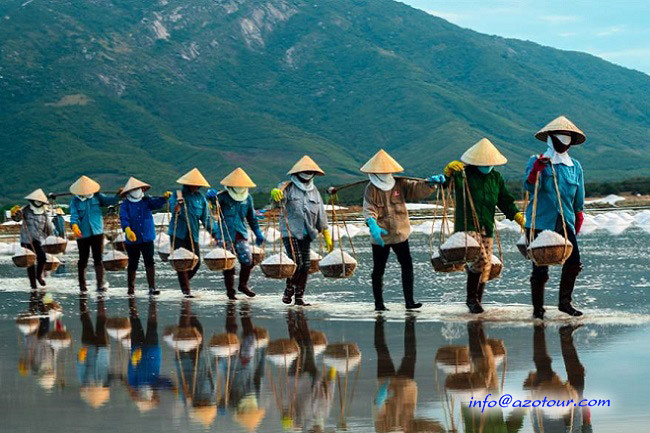 8. Cathedral of Nha Trang
The city's largest church is located on a tiny hill above the railroad station. It is a beautiful structure made of simple cement blocks.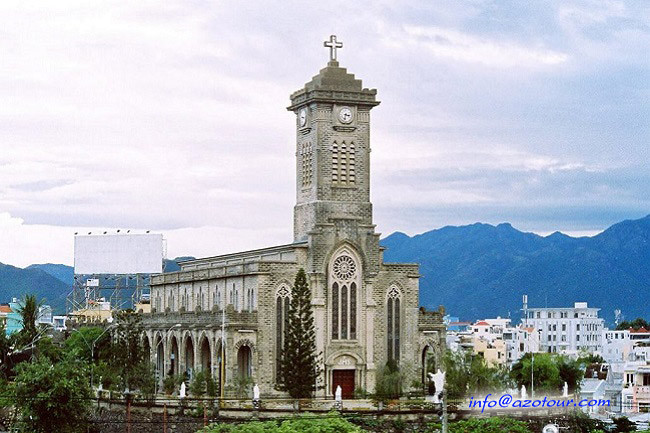 9. Cho Dam Market
The biggest market in Nha Trang is Dam Market (Cho Dam), which is definitely worth a visit. It is largely aimed at urban residents, making a visit a truly local experience.
It is largely aimed at urban residents, making a visit a truly local experience. market is crowded with really valuable and enticing items. The covered market sells electronics, gold jewelry, and clothing. Stalls around the market sell vegetables, fruit, meat, fish, and live chickens, ducks, and piglets. You may easily walk from the beach or central hotels to Dam Market to enjoy real-life local life.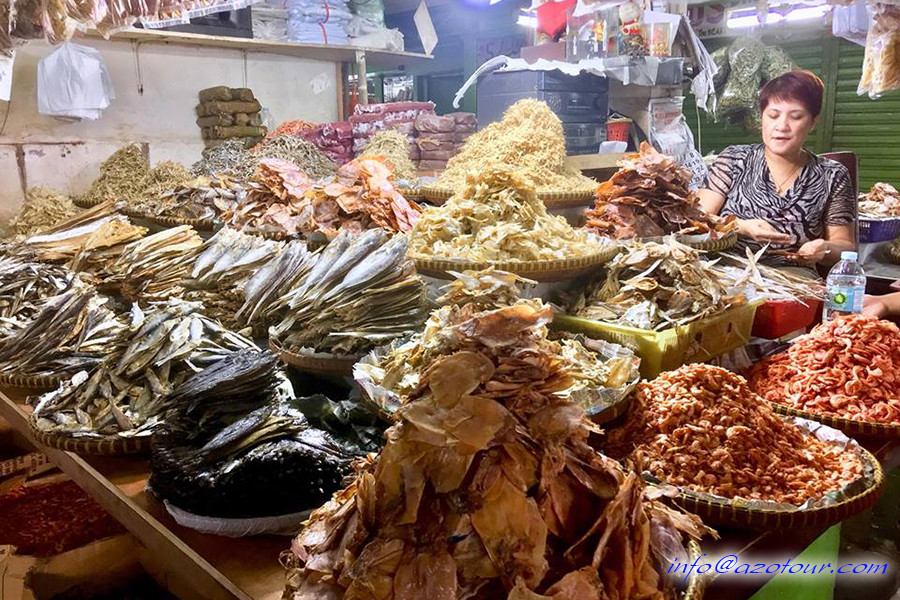 10. The Ba Ho waterfall
The Ban Ho waterfalls are located approximately 20 kilometers from the city. There are three smaller waterfalls there, and the scenery is stunning.
The huge boulders that surround the falls and the deep natural pools attract cliff jumpers.
You can take a nice river swim and a nature hike here; just make sure you have adequate footwear for walking on the rocks, as well as extra clothing if you plan to swim.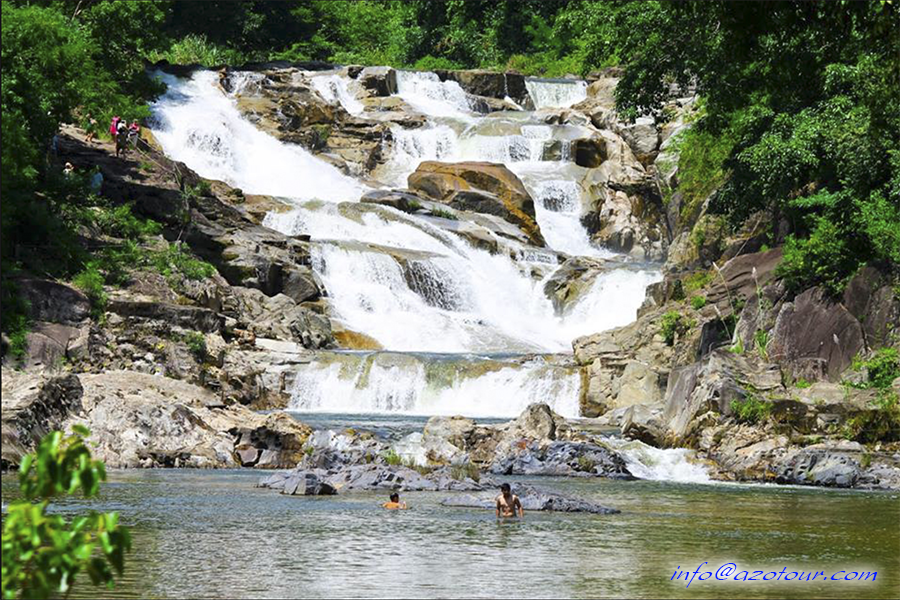 11. Taste a Nha Trang Speciality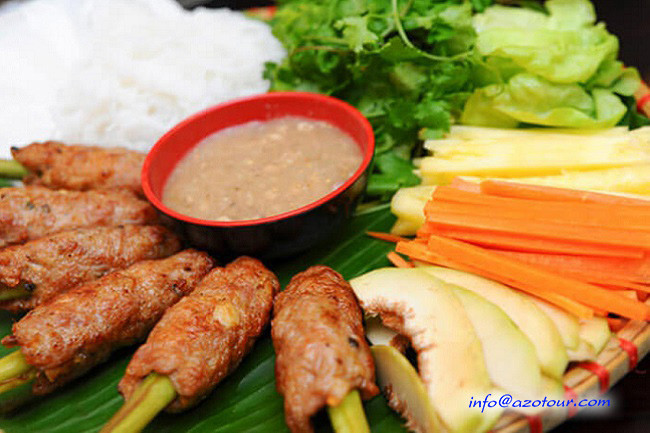 12. Visit Nha Trang Aquarium Institute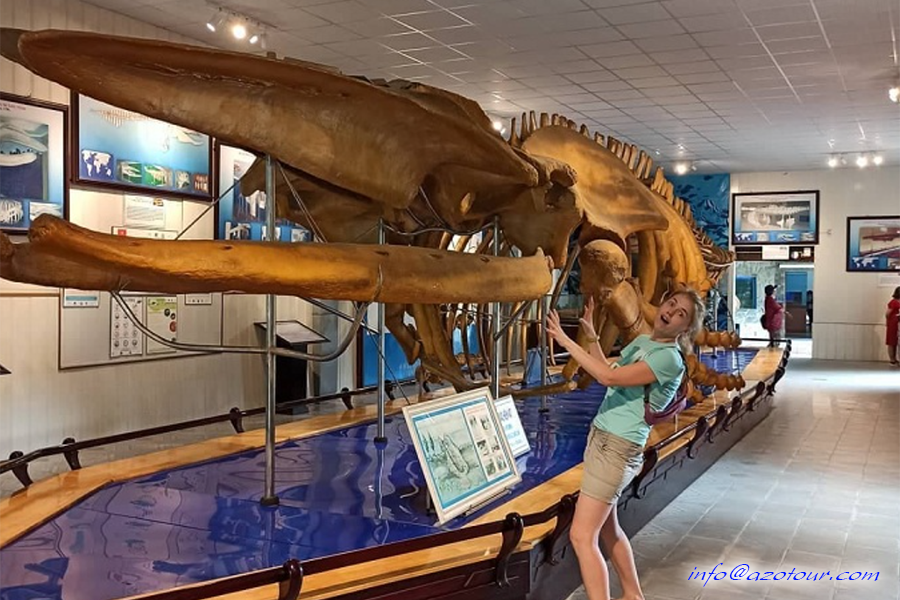 13. Take a Mud Bath in Nha Trang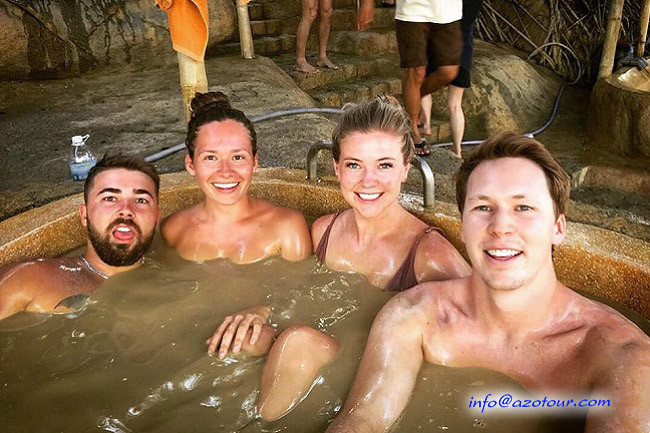 14. Visit Nha Trang Vinpearl Land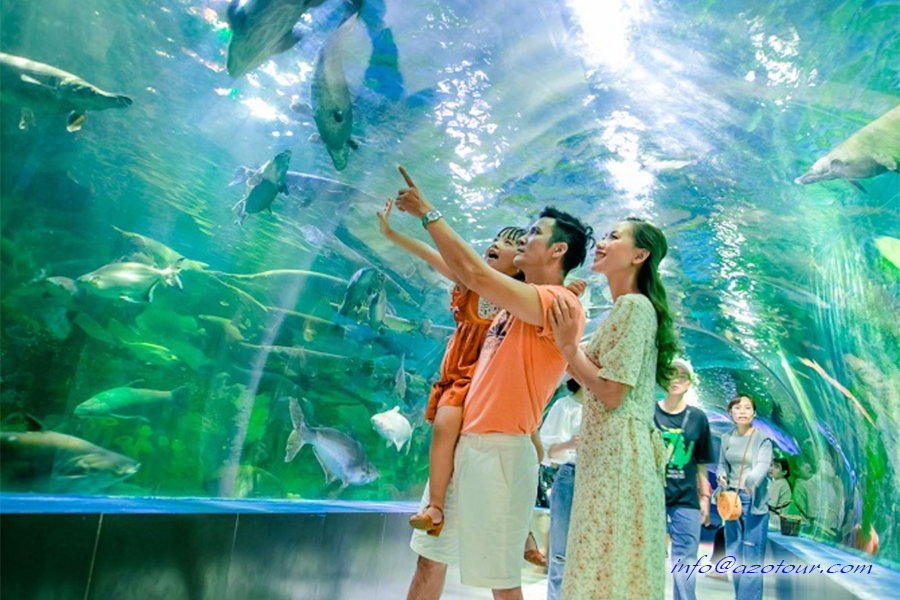 15. Play golf in Nha Trang Bay