Three Peaches Beach - Lan Ha Bay
From far away, the beach looks like three peaches (Ba Trai Dao)—that is why locals call it Three Peaches Beach. Whereas almost every luxury Halong Bay cruise now operates a trip to Lan Ha Part and makes a brief stop on this island, clients now have time to swim and paddle kayak around one of the most beautiful Halong Bay Beach
As with most places in Ha Long Bay, Lan Ha Bay, the islet has its own 'legend' of a fairy that stole 3 peaches to give to a poor fisherman who she fell in love with. When the theft was uncovered the Fairy King turned the peaches into the stone islands.
The main feature of the islet is Three Peaches Beach, a spectacular crescent-shaped pristine beach of pure white sand, that wraps around the islet. Due to the tide, most of the time the beach is submerged beneath the ocean, but for 2–3 hours a day when the tide recedes, the beach magically appears. The combination of the surrounding peaks, cloaked in rich vegetation and vivid flowers, the idyllic beach, and transparent waters, all add up to the unprecedented stunning beauty of the island and the Lan Ha Bay seascape.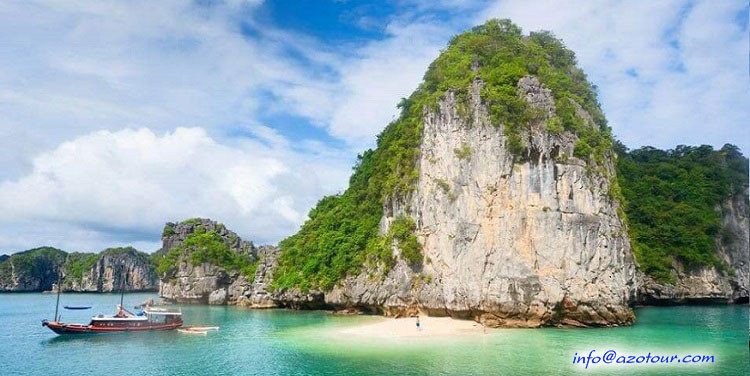 Three Peaches Beach (Ba Trai Dao Beach), belongs to Lan Ha Bay is a group of three small 23m high limestone hills that are shaped like three peaches protruding out of the emerald sea. Located in Lan Ha Bay, 22km to the southeast of Cat Ba Island. Protected from rough seas and winds by the surrounding mountains, it is the perfect location for all types of water activities
Crystal water, White sand of Three Peaches Beach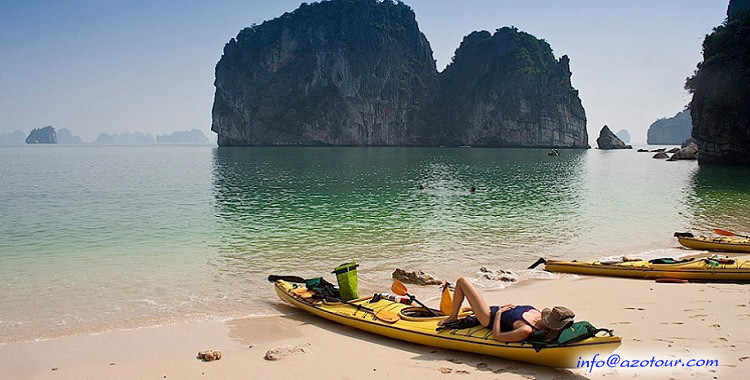 The sea around the beach is quite shallow which makes it perfect for splashing about, playing, or swimming and the blissful, crystal-clear waters make swimming, snorkeling, and kayaking an absolute dream. Have a picnic, sunbathe, or enjoy pure relaxation on a paradise island beach.
Reach to the beach by kayaking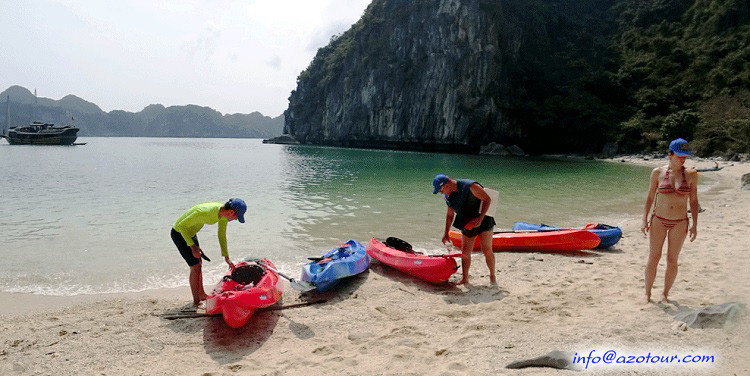 Lan Ha Bay luxury cruises are available, including overnight cruises for 1, 2 or more nights. All the Lan Ha Bay Luxury Cruises listed are rated from 3 - 5 Stars on Tripadvisor.
More kayaking time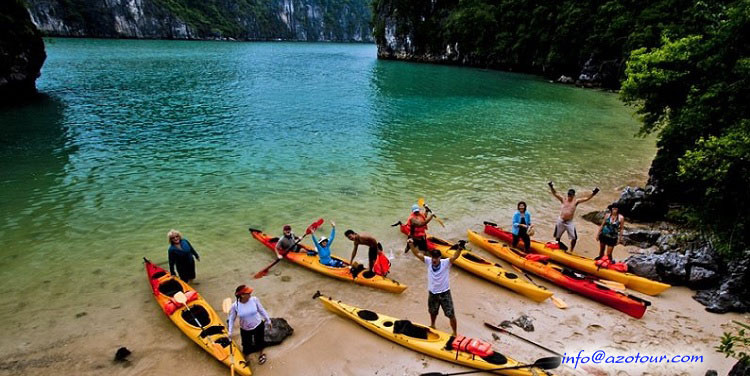 The best Lan Ha Bay Cruises that visit Ba Trai Dao Islet (Three Peaches Islet) include: Paradise Cruise Ha Long Bay; Bhaya Cruises, Au Co Cruises, and Legend Halong Cruises. Sealife Legend Cruise; Le Theatre Cruise Ha Long Bay
Day cruise from Cat Ba Island to Three Peaches Beach