Supprise Cave - Ha Long Bay
1- About the Supprise Cave, Halong Bay
Surprise Cave (Sung Sot Cave) is a limestone cave in Halong Bay, which is located on Bo Hon Island in Halong Bay, Quang Ninh Province, Viet Nam. It is consistently known as the biggest cave in Ha Long Bay and the most beautiful one in the entire Gulf of Tonkin. It was called the "Grotte des Surprises", or Surprise Cave because of its amazing stalactites and stalagmites, as well as the cave's many large and beautiful chambers.
Along with hiking to the top of Titov Beach, kayaking around Luon Cave (Tunnel Cave), and exploring this "surprise cave" all of these activities complement the bay's wonderful overnight cruises.
First discovered by the French in 1901, then it wasn't opened to the public until 1993, one year before Ha Long Bay received UNESCO World Heritage status
View from Supprising Cave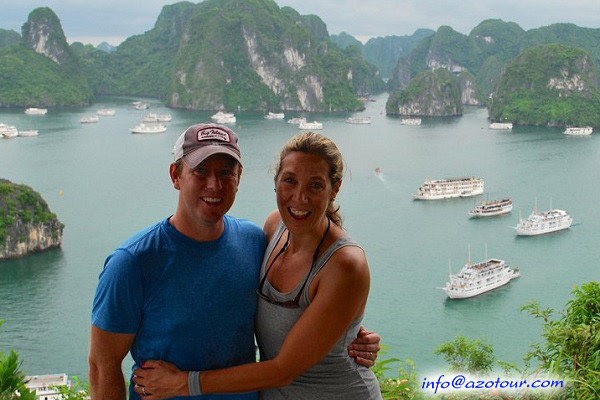 2- And how to explore Ha Long Bay's Supprise Cave?
To reach the cave entrance, you need to hike up a steep path with about 100 rock stairs through the forest undergrowth. Once inside, there are two chambers, the first is the 'waiting room' connected to the second huge cavern that is big enough to hold 1000 people. Both chambers are filled with 1000s of stalactites, stalagmites, and colossal limestone columns holding up the ceiling that have formed over millions of years
Supprising Cave has a 500m long passageway and is 30m high. At around 10,000 sqm it is the largest, most well-known cave in Ha Long Bay and is also the most visited by the numerous luxury Ha Long Bay Cruise ships.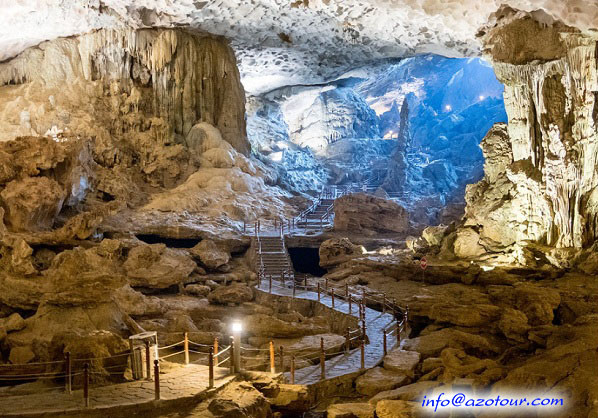 The stalactite formations are said to resemble elephants, flowers, animals, soldiers, and even a general, although it may need some imagination to pick them out. The light beaming in from outside reflecting on the streams creates dancing patterns on the cave walls that seem to bring the amazing structures to life. The interior multi-colored lights illuminate the cave highlighting the incredible rocky interior and giving it a magical, ethereal look that is simply jaw-dropping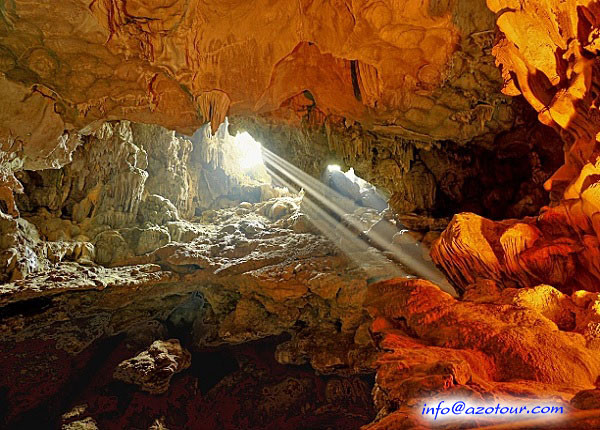 Ha Long Bay luxury cruises are available to explore Ha Long Bay, from day cruises to overnight Ha Long Bay cruises for 1, 2 or more nights. All the Ha Long Bay Luxury Cruises listed are rated 5-Star on Tripadvisor. Ha Long Bay cruises that visit Sung Sot Cave (Amazing Cave) include: Paradise Cruise Ha Long Bay; Ambassador Cruise Halong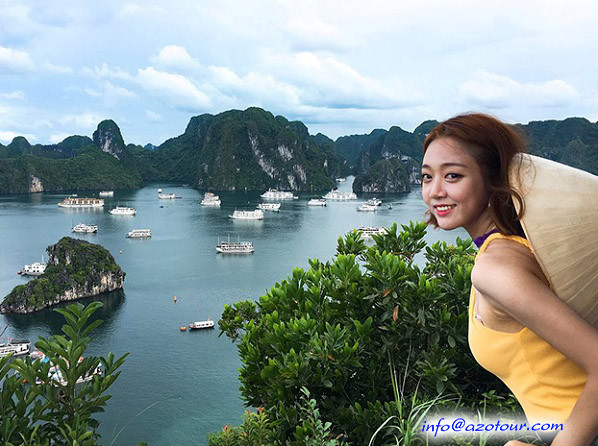 The amazing panoramic view from the gate of the cave to the sleeping area of overnight boats on Halong Bay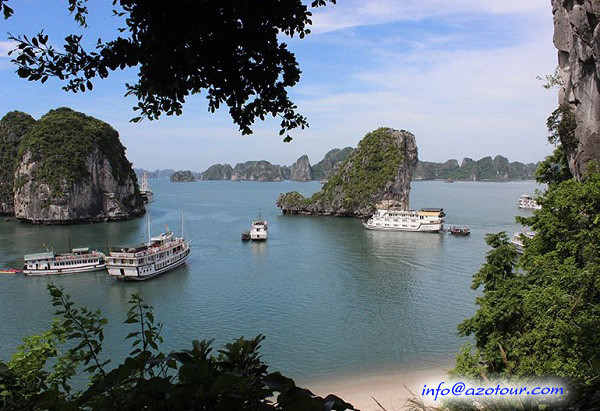 AZOTOUR Vietnam offers an overnight cruise trip to the Amazing Cave on the Paradise Elegance Cruise.