Thien Canh Son Cave - Bai Tu Long Bay
Thien Canh Son Cave is one of the most beautiful hidden caves in Bai Tu Long Bay; it is about 20 km from Halong Bay's core zone. At approximately 2,000 square meters in size, it is much smaller when compared to the other well-known caves in Halong Bay; however, what it lacks in scale is more than made up for by the spectacular interior. It is the highlight location for the overnight boat cruise on Bai Tu Long Bay, together with Vung Vieng Fishing Village.
It is located in Bai Tu Long Bay, but the locals regard it as an important part of Halong Bay. As a result, it is referred to as a smaller cave on the list of Halong Bay Caves.
Beautiful view from Thien Canh Son Cave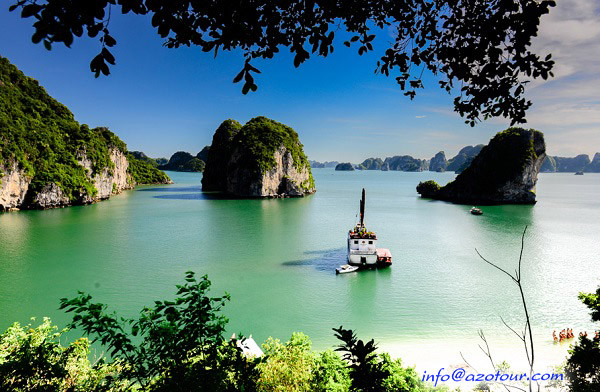 Hidden in Cong Do Nature Reserve, which encompasses about 1,600 islands and islets of various sizes, the entrance to Thien Canh Son Cave is camouflaged by the undergrowth of the forest canopy, and there is a short climb up 60-70 rock stairs through the thick foliage to reach it.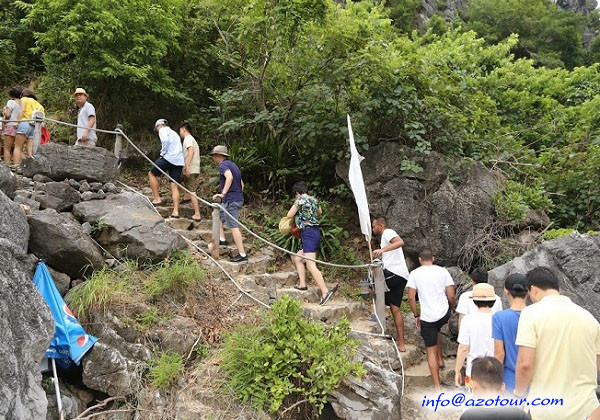 Inside the cave are three caverns, each spectacularly filled with stalactites and stalagmites forming unique structures that locals believe resemble flowers and animals, that create a dreamlike fantasy world. The ceiling is covered in glistening stalactites hanging like chandeliers and the natural light streaming into the cave combined with the multi-colored artificial lighting creates a dramatic and surreal heavenly effect by which the cave is named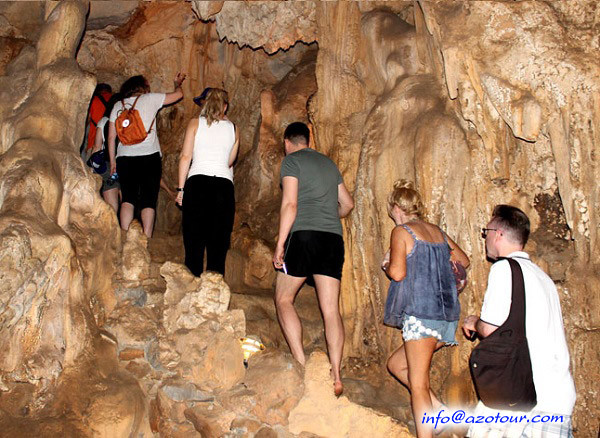 Back at the vantage point of the cave's entrance, there are magnificent panoramic views of the Cong Do Island and across the majestic Bai Tu Long Bay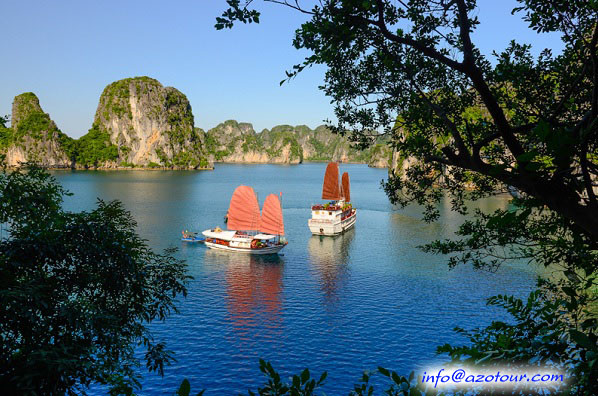 Beneath Thien Canh Son Cave is a pristine white-sand beach, after exploring the cave it is the perfect opportunity to relax and sunbathe or go swimming, snorkeling and kayaking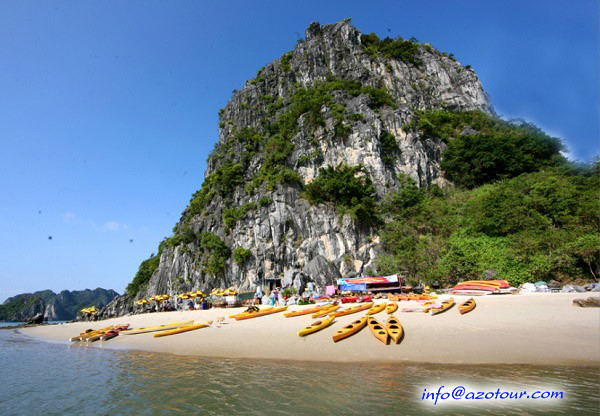 There are an increasing number of Bai Tu Long Bay cruises available, including overnight cruises for 1, 2 or more nights. All the Bai Tu Long Bay Luxury Cruises listed are rated 5-Stars on Tripadvisor.
The best Bai Tu Long Bay Cruises that visit Thien Canh Son Cave include: Victory Star Cruise; Paradise Cruise Ha Long Bay; Dragon Legend Cruise Bai Tu Long Bay; Bhaya Cruises, Au Cruises, and Legend Halong Cruises...