Vietnam | 10 best places to go in Sapa Town
Travel website PureWow recently released a list of the top 50 most beautiful places on earth, and Sapa, which is about 380 kilometers from Hanoi, made the list. Sapa is known as the most picturesque tourist destination in the North of Vietnam.
People who visit Sapa can enjoy fresh and cool air all year, the magnificent Hoang Lien Son mountain range, one of the world's 11 most beautiful terraces, colorful weekly markets, and the unique culture and lifestyle of many hill tribes and they can do trekking in Sapa, experience staying overnight at a local homestay and more. Here is a list of the top ten most beautiful places to see in Sapa Town
1- Cat Cats' Village - A H'Mong Village
Cat Cat village is a must-see attraction in Sapa. Cat Cat village, Sapa's most famous village and the Mong people's home, is a 20-minute walk from the town center (2 km from Sapa Central). Cat Cat Village has received a large number of visitors since it originally opened to tourists.
This Cat Cat also boasts a number of well-known cafes that lure coffee drinkers with stunning views and delectable beverages. To reach Cat Cat town, which is surrounded by people's stores selling brocade, you must walk a lot of stairs. This village has a beautiful view and many charming ethnic youngsters who can speak English and share many interesting facts about their traditional culture with you.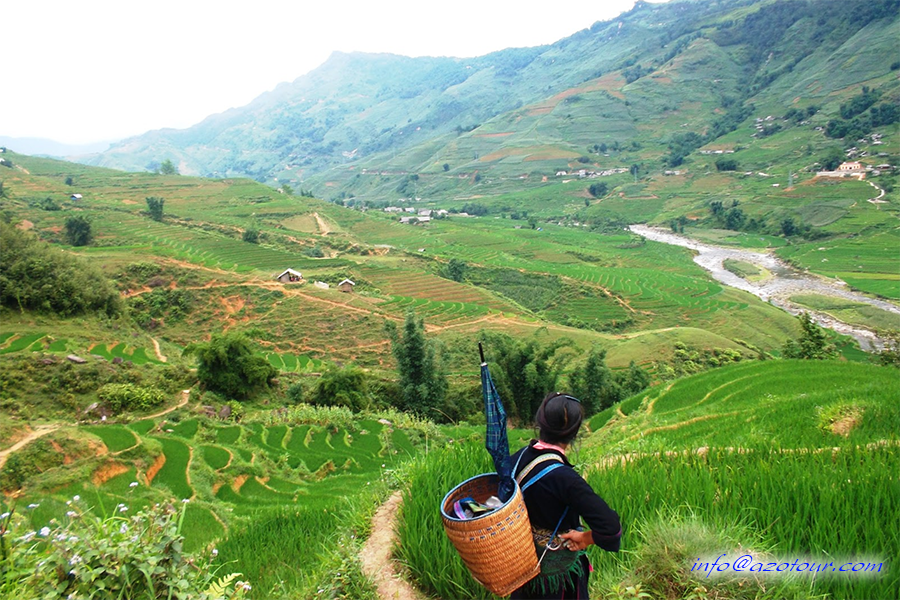 2 - Ta Phin Village
Ta Phin, a little village, must be a must-see in Sapa. The village is around 12 kilometers northwest of Sapa, Lao Cai Province's town center. Many people visit Ta Phin village because it offers stunning natural landscape that is a blend of wild and rustic, as well as a culture that is rich in national identity.
When you arrive in Ta Phin, you will discover and learn about daily living as well as ethnic customs and habits. The Bai Tram dance to catch the three families, the wedding ceremony, the love song, and other popular customs contribute to the identity of this country.
Ta Phin is well-known for its beautifully adorned brocade products.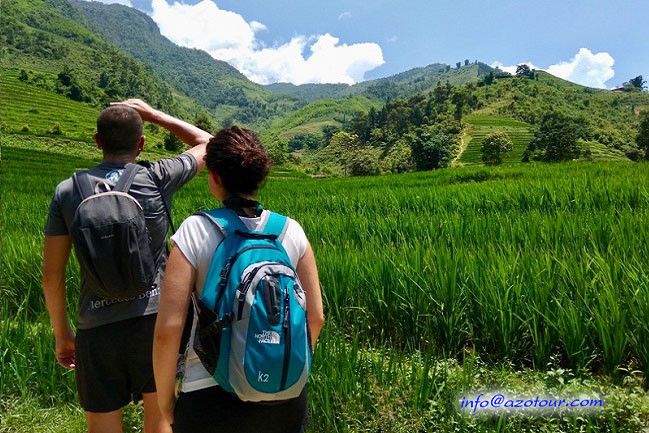 3 - Ham Rong Mountain — Sapa Town
Ham Rong Mountain is around 3 kilometers from Sapa town and is easily accessible from Sapa Church.
Visitors must first ascend stone steps to reach Ham Rong Mountain. The nearby scenery includes the Orchid Garden, Peach Garden, Sapa Telecommunication Station, Cloud Yard, and Heaven Gate. This location also includes a lot of flowers of various colors that thrive to brighten up the mountain space.
Visitors can marvel at the breathtaking splendor of Fansipan Peak, Cloudly Yard, and other locations. From here, visitors can enjoy a panoramic view of Sapa town, Muong Hoa valley, and other wonderful poetic scenery.
4 - Ta Van — Lao Chai Village
Visitors who want to travel from Sapa to Lao Chai - Ta Van village can take the Cau May and Muong Hoa trails.
Then follow the route throughout Y Linh Ho region until you reach Lao Chai. It will take you more than three hours to trek from town to this location.
This is the ideal alternative for practically all foreign tourists that come to Sapa to experience its natural beauty. The surprisingly peaceful location of Ban Lao Chai-Ta Van will enchant visitors.
Terraced fields with huge crops spread out over a vast region remain the most apparent. You also can rent a van from the town center to the Lao Chai - Ta Van Village if you are travelling with family or kids
And the best time to visit Sapa, as well as Lao Chai - Ta Van, is between April and September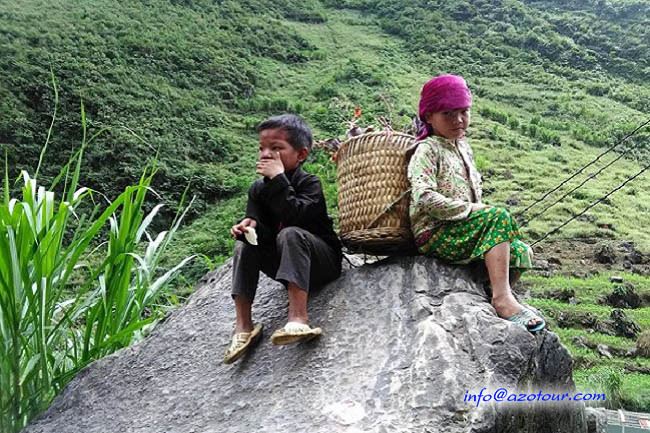 5 - Fansipan Cable Car & Fansipan Peak — Young People's Dream Cloud City
Fansipan Legend is located southwest of Sapa Town. This is a resort complex with numerous services, including cable cars, amusement parks, and a world-class 5-star resort.
Furthermore, Fansipan Legend is a relatively new destination, having been discovered by a large number of young people both domestically and internationally. Sun World Fansipan Legend, in particular, provides visitors with a panoramic view of Sapa's mountains and forests.
Furthermore, tourism and resort services in Muong Hoa valley are gathered in this place, with 4-5 star hotels, an entertainment area imbued with the cultural identity of the people here, and other tourist areas. There will be food, large shopping malls, and so on.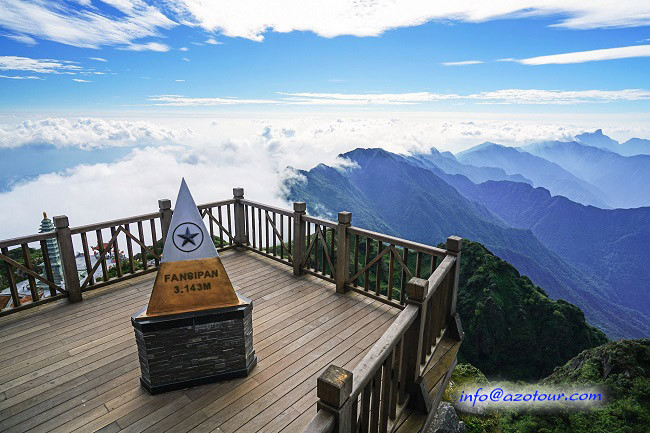 6 - Sapa Ancient Church — The Mysterious Beauty of the Mountain Town
Sapa's historic cathedral is considered one of the must-see attractions in Sapa for young people. This is considered a symbol of this foggy city, and everyone who visits Sapa will see it at least once.
Sapa Ancient Church is located in a beautiful setting, with Ham Rong Mountain not far behind it. A huge plot of ground in front of the church can be used for a variety of cultural and social activities.
The old church, with its spectacular French architecture, is the first item that draws visitors to Sapa town. There are some historic villas here, each with its own distinct beauty. Let's put this church in the your list and don't miss seeing this historic cathedral if you're in Sapa!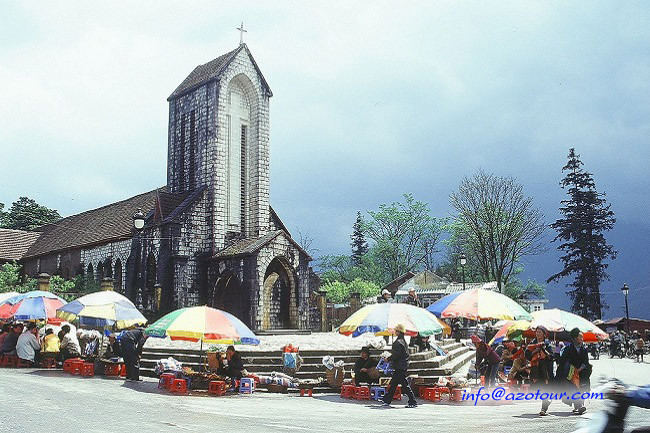 7 - Sapa's O Quy Ho Pass
Sapa's O Quy Ho Pass is renowned as the "King of the Northwest Passes."
It's no coincidence that O Quy Ho Pass is known as the "King of the Northwest Passes." The pass is known as Sapa's largest and most scenic pass. Furthermore, this is the longest pass in the Northwest Rockies. Despite the fact that the road is sinuous and treacherous, O Quy Ho pass serves as an ideal check-in point for all travelers to Sapa. So, if you're travelling downhill on a motorcycle, use extra caution.
With an elevation of up to 2000 meters above sea level, standing on O Quy Ho pass and looking down, you can virtually view the full scene at the pass's foot. From here, visitors can zoom in on a panoramic picture of the Hoang Lien Son range or Fansipan peak wrapped in a dreamy, fantastical mist.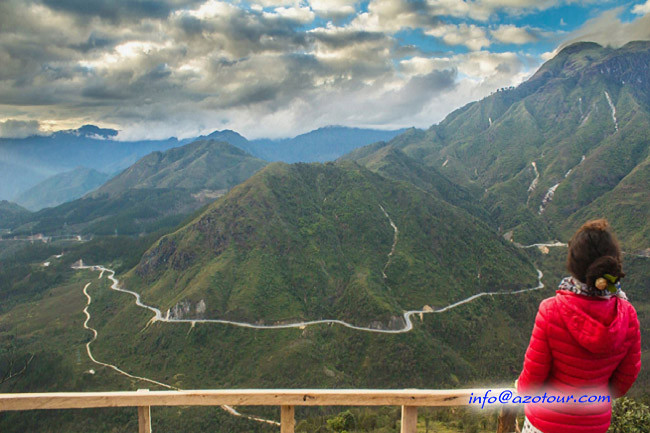 8 - Muong Hoa Valley - A Sapa's Heavenly and Earthly Beauty
Sapa's Muong Hoa Valley is also a significant tourist destination. Muong Hoa Valley is located in Hau Thao Commune, approximately 10 kilometers southeast of Sapa town, and is home to the ethnic groups Black H'Mong, Red Dao, and Giay.
Visitors to Sapa's Muong Hoa valley will see an ancient rock mountain formation that is approximately 4km long and 2km wide. International visitors to Sapa are also captivated by the historic stone slabs situated among the trees, with strange designs and symbols inscribed on them, such as sketching people, the sun, steps...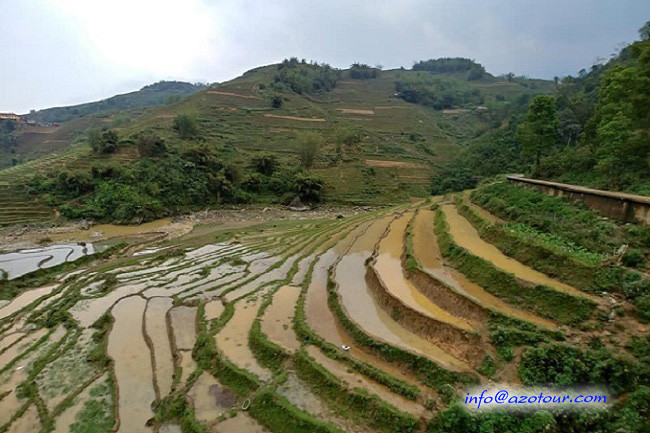 9 - Hoang A Tuong Palace
Dinh Hoang A Tuong is a popular tourist destination in Sapa. This work was known as the most powerful civic palace in Bac Ha during the French colonial period.
The architecture is a combination of Asian and European styles which is bui rchitects. Take the steps on both sides, then the waiting area, to go to the rooms inside the villa. You will see a vast yard whenever there is a ceremony—a location to execute formalities, festivals, or organize fun, dance, and sing
Today, Hoang A Tuong Palace is a major tourist destination. Tourists visit to explore, learn about, and discover the unique features of an ancient building as well as local handicrafts display such as blouses, brocade clothes, necklaces, pipes, and so on.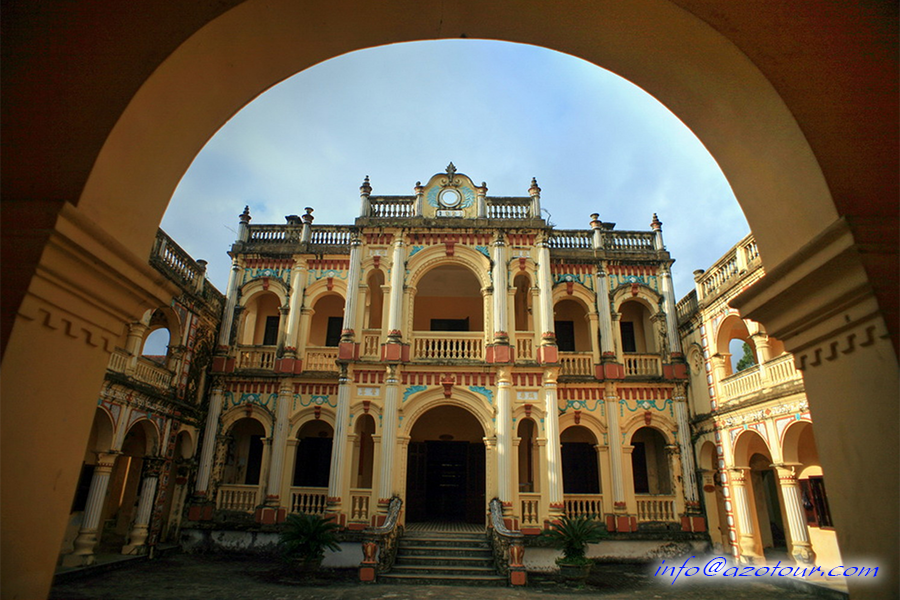 10 - The Dragon Bridge in Sapa
The Sapa Glass Bridge, located 7 kilometers from Sunworld Fansipan Legend Tourism Complex and 2 kilometers from the mountain town center, allows visitors to walk across wide terraced fields while admiring the breathtaking scenery of the Hoang Lien Son range.
Sapa Glass Bridge is situated near O Quy Ho Pass, one of Vietnam's "Four Great Mountains," at an elevation of up to 2,200 meters above sea level, with a glass bridge jutting 60 meters above sea level.
When staring out the window, tourists feel as though they are "walking on air" due to the jagged rocks. And by visiting this location, you will bring back a fantastic set of photographs.