Welcome To AZOTOUR Vietnam
AZOTOUR Vietnam was firstly established with a strong passion of tourism. After 10 years working in tourism with the best experiences of Indochina (Vietnam, Laos and Cambodia) as well as Myanmar & Thailand, we thought about building up our own tour operator that we can bring all of our knowledge, enthusiasm, passion and resposibility to introduce our beautiful country to you. And until now, we have a great caring and knowledgable team to create tailor-made travel packages to match all your travel preferences and needs and ensure that you will have a memorable and deeply – impressive trip with us.
Why AZOTOUR Vietnam?
Best Price & Quality Guarantee: You will find the best price with us and we are willing to match any lower price. But we still guarantee to bring you high quality service as we select the best partners.
Work By Heart: We believe that a service is maded by heart will bring the best sastifaction and will be recognized by clients. So that, besides our experience in tourism, we are working with a heart of Vietnamese proud, which we would love to show you up:
How is our Vietnamese people with a kind, a smile, a promise
How is our culture which we would like to show up how respectful of Vietnamese to worldwide friends with all correct & useful information
How is our Vietnamese beautiful destinations which you may be interested in from the North to the South, from lowland to highland
24/24 Hours Support: We understand your concerns about your trip so that we are here for you and willing to assist at any time you need our help no matter where you are at your home or you are on your trip.
Local Expertise: As locals, we know the very best of what Indochina has to offer and what may change over the years. We are confident to bring the best trip to you.
Trustworthy Service With True Value: More than a business, our goal is to build up the trust of our brand with honest, responsibility & trustworthy day by day and year by year. AZOTOUR Vietnam will take a great honor to advise you the unique, creative, joyful and economic plan which may not easy to find out in any other tour operators.
Inspiration: That makes AZOTOUR Vietnam unique and professional. We never stop improving service qualities, providing best–suitable services, training tourism skills and always effort to make our team be greatest with a long term plan of sustainable developing tourism.
Yours sincerely,
AZOTOUR TEAM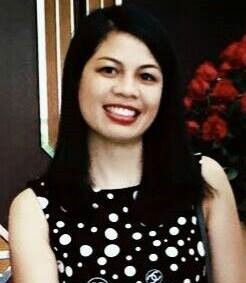 Hello from AZOTOUR Vietnam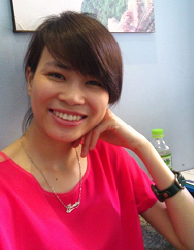 Hello from AZOTOUR Vietnam
Hello from AZOTOUR Vietnam

Ms. Van Anh
Sales Consultant

Ms. Jenny
Sales Consultant

Ms. Yen Pham
Sales Consultant

Ms. Huong Tran
Sales Consultant

Ms. Yen Tran
Sales Consultant

Mr. Thanh Lam
Product Manager


Mr. Lung Dinh
Customer Care

Ms. Kieu Trang
Tour Operator

Ms Thanh Nguyen
Tour Operator