Vietnam Highlights: Trip & Cruise 20 Days - Private
20 Days 19 Nights
Our Vietnam Highlights 20 Days Tour will show you almost all the major attractions Vietnam has to offer. The trip will give you an experience, journeying from north of the country to south,to culture with all the amazing and colouful lifestyles of Vietnam. To ensure you don't miss this amazing tour please contact us immediately to in order to get the best possible price
Departure: Daily start
Tour type: Private tour
Special tips:
All entrance fees included
All taxes & service charges included
Gifted Vietnam visa invitation letter
Only 30% of grand total is deposit requested
Customer care 24/24
Exploring the capital of Vietnam with it's thousand year history and multitude of ancients houses, busy streets, good food, friendly people and beautiful sites
Taste local food on the streets around the city and witness the real, local daily life of the Vietnamese in one of the largest cities
Embark on a boat trip to Trang An Complex - inscribed as a UNESCO World Heritage Site (or Tam Coc boat trip), visit Hoa Lu, ancient capital of Viet Nam in Dinh and Le Dynasty
Explore the magnificent beauty of more than 2000 islands emerging from the emerald water of Halong Bay, listed as an UNESCO World Natural Heritage Site
Spend some days withthe Vietnamese Hill tribe groups in Sapa to understand the various cultures of the Vietnamese
Take a trip to the ancient citadel of Vietnamese feudalism - Hue city - famous for its temples, tombs, palaces and pagodas.
Visit Hoi An ancient town and My Son Holy Land - both of which have been recognized as UNESCO World Culture Heritage Sites
Enjoy a unique experience discovering Hoi An Town by taking an eco - farm tour, rice planting, fishing, and tasting local foods ...
Visit the Central Highlands of Vietnam to see the enormous coffee plantations and large farms all around the Highlands
Go to the other highlands of Vietnam, beside Sapa, Da lat, to compare the diference betweet the highlands in the North and the South
Go sightseeing in Ho Chi Minh – the fast-paced city in the South of Vietnam
Visit and take part in the Mass of Cao Dai, a special, domestic religion of Vietnam
Visit the famous Cu Chi network of underground tunnels, used as a military base for the Viet Cong in the Vietnam War to learn more about Vietnam's history through the trip to Cu Chi Tunnels.
Go and visit Mekong floating villages, this is one of the typical local styles of the Vietnamese, with an overnight cruise experience on the Mekong Delta
Our English speaking tour guide will greet you at Noi Bai International Airport, and help you transfer to the hotel in the center of Hanoi for checking in
Once you've checked in, you will have some free time to spend at your leisure in the hotel including one of these interesting perfomances: Water Puppet Show, My Village Show, The Quintessence Of Tonkin. (The performance depends on the calendar, so we will check the timetable of the shows around the date you travel). After the show, you will enjoy a dinner of Vietnamese Cuisine
Note: Hotel check in time: 14.00; Check out time: 12.00
Includes: Hotel; transport; English speaking guide; meals: dinner and snacks; all entrance fees, show tickets
07.40 – 8.30: Our tour guide will pick you up at your accomodation in Hanoi Old Quarter and you set off on a tour of Vietnam's capital. In the morning, you will visit Ho Chi Minh's Mausoleum Complex. This is one of the most important and fascinating sites in all of Vietnam, a pilgrimage site where "respect" and "veneration" are the crucial words. Then you will be able stroll through the grounds to see Uncle Ho's House-On-Stilts, the Presidential Palace and One Pillar Pagoda which worships the Godess of Mercy - an unusual and unique pagoda in Vietnam
Next to West Lake - Hanoi's biggest lake, and visit Tran Quoc Pagoda - a Buddhist relic and national heritage lying on West Lake.
Keep going to visit TheTemple of Literature – Vietnam's first university constructed in 1070 - dedicated to Confucius, sages and dedicated scholars. Inside will see the stone steles mounted on the backs of turtles, which have the names of Vietnam's most illustrious scholars inscribed. The temple highlights the importance that Vietnamese society places on education, both in the past and in the present
Lunch in a local restaurant and enjoy a taste of authentic, local, Hanoi cuisine.
In the afternoon, you will visit the Museum of Ethnology (which closes evey Monday and Friday). You will have a marvellous opportunity to learn about the culture, customs, languages, and house styles of 54 ethnic groups in Vietnam. The museum's main goal is to research, collection, documentation, conservation, restoration and exhibition the historic cultural, customs and traditions of Vietnam's many and varied ethnic groups in order that they are preserved for future genrations
Comeback to hotel for relaxing
20.00: Your tour guide will come to pick you up and take you to Hanoi Train Station for the overnight train to Sapa (about 7,5hrs on train)
Includes: Soft sleeping bed on overnight train; transport; English speaking guide with Vespa; helmets, meals: breakfast & lunch; all entrance fees
06.00: The driver and tour guide will collect you from Lao Cai Train Station and you will be driven to the hotel in Sapa where you will have breakfast
09.00: Our tour guide will pick you up at your hotel and take a short drive to Y Linh Ho, where you will trek through rice terraces and along the Muong Hoa Stream and reach Black H'mong Village of Lao Chai to view the amazing landscape of Hoang Lien Son Mountain. In the late afternoon you will arrive at Ta Van Village, inhabited by the Dzay Ethnic People (Trekking distance is about 9 kms and it lasts for 3.5 hours)
You will check in at the homestay and become acquainted with the family of the Dzay People. Spend time enjoying the mountain life at sunset. You may help in cooking local dishes with the family and enjoy dinner in peace.
In the evening, you can join the local bar close by, with music and socialize with other tourists, or interact with friendly locals then stay overnight at the homestay in Ta Van Village
Includes: Homestay; transport; English speaking guide; meals: breakfast, lunch and dinner; all entrance fees
09.00: After enjoying a simple breakfast with a family who live locally, we will bid farewell to the minority owner. Then we will take a short walk down the South - West Of Sapa (around 4 km) to visit Giang Ta Chai Village (Red Dzao People). We will have a short t break at rattan bridge – the oldest rattan bridge in Sapa and visit some houses before continuing on to Su Pan Village, where you can learn about their way of life there and see traditional clothing being made, hemp being dyed and women weaving. You can relax at the spectacular waterfall and the vestige of a hydroelectric power station that was constructed by the French during colonial times in Vietnam. Have lunch at the village
After lunch, our minivan will take you back to Sapa Town, where you will have free time to relax, visit or interact with locals by yourself
15.30: We transfer you to the train station for the sleeping bus back to Hanoi. Arrival in Hanoi at around 22.00, and tour guide transfer to the hotel for check in. Overnight in Hanoi
Includes: Hotel; transport including sleeping bus to Hanoi; English speaking guide; meals: breakfast and lunch; all entrance fees
08.00 - 08.30: After breakfasting at the hotel, our tour guide will collect you up there for the journey to Ha Long Bay. The journey will last around 4 hours, inclusive of a short stop halfway through the journey
12.00: Arrive in Tuan Chau International Passenger Port.
Embark on your cruise. Enjoy welcome drinks while our cruise manager is briefing about the itinerary and safety instructions.
Let the vacation begin with a buffet lunch while the boat cruises towards the southwest of Halong Bay
Continue to discover the entrancing Tien Ong Cave which is not only a beauty spot but also an archaeological site. Covering an area of 1,000 m2 with dazzling stalactites and stalagmites, the cave is one of the most splendid caves in Ha Long Bay
17.00: The bar will be open for "Happy Hour" - (buy 1 get 1 free) and you will have the opportunity the to get more appetizing drinks and snacks
Join the exciting "Master-Chef Competition" and Demonstartion Of Fruit Carving, where you can try your hand with authentic Vietnamese food. The winner or the Master-Chef of our cruise will be awarded with some surprising gifts. It will also be a chance to appreciate the sunset over ravishing Ha Long Bay while the boat anchors for the overnight stay.
19.00: Enjoy the set-menu dinner while your cruise manager briefs you foe the next day's itinerary.
After dinner, retire to your cabin or join our staff for squid fishing. Overnight on board
Includes: Cabin on cruise; transport; English speaking guide; meals: breakfast, lunch and dinner; all entrance fees including swimming and kayaking
06.15: A chance to participate in a Tai Chi Lesson on the sundeck with complimentary hot drinks.
Light breakfast is served onboard. The boat will cast off and sail to Cua Van Floating Fishing Village
Take your time to visit the village which has been voted as one of the 11 crazily beautiful small towns around the world by huffingtonpost.com. You can choose either a kayak or a traditional rowing boat to go around discovering local life on the waters
09.00: Return to your boat and preapare for check-out. Enjoy brunch in the restaurant
10.45: Disembark at Tuan Chau International Passenger Port. and get in car to transfer to Ninh Binh
15.30: Arrive in Ninh Binh, check in and free leisure time. Overnight in Ninh Binh
Includes: Hotel, transport; English speaking guide; meals: breakfast, lunch; all entrance fees
Enjoy a breakfast at the hotel in Ninh Binh
08.30: We start a biking trip from the the hotel to visit the stunning lanscapes of Ninh Binh, including Tam Coc or Trang An Boat Trip, Bai Dinh Pagoda, Bich Dong or Thai Vi Temple…
Have lunch in a local restaurant.
In the evening, we will transfer to the train station to get the overnight train to Dong Hoi - Quang Binh
Includes: Soft bed on overnight cabin train; transport; English speaking guide; meals: breakfast; all entrance fees
08.00: Our driver and tour guide will collect you up from the train station and take you for breakfast
09.30: Arrive in Paradise Cave Area, you will be taken by electrical car from the parking to the cave entrance (2km). You will then venture into the jungle, to see many different kinds of trees and hear the sounds of different animals. You will explore the monumental Paradise Cave of about 1km in length on the wooded floor and see many stalactites of varying shapes.
Paradise Cave – the longest dry cave in Asia (located in Phong Nha – Ke Bang National Park's Core Zone, 25km to Phong Nha Cave, 75 km to Dong Hoi and 1hr20 minutes driving). The cave was discovered by scientists of the British Caving Research Association in 2005, and at 31km in lenght is the longest dry cave in Asia.
With it's naturally primitive features, Paradise Cave looks like a landscape painting, making it very arresting to visitors. There are a series of white crystal stalactites bearing a remarkable similarity to glass pillars and many other dazzling formations.
12.00: Lunch at a restaurant with local specialties.Then, continue the journey to visit Chay River & Dark Cave
After lunch, we start exploring the Dark Cave by zip lining, one of the longest zip lines in Viet Nam. Inside the cave, there are many ancient fossils to be found, whic are are over a million years old. There is a natural mud bath at the end of one of the narrow passages which is very good for the skin
After visiting the cave, we will comeback to Chay River by kayaking and have the chance to join in some exciting games in Chay River such as: adventure bridge, basketball, handball, flying swing……
16.00: Finish our cave exploration and transfer back to your hotel for relaxing
After 1 hour driving, drop you at your hotel for relaxing and overnight in Dong Hoi Town or Phong Nha Town - Quang Binh Province
Includes: Hotel; transport; English speaking guide; meals: breakfast and lunch; all entrance fees
08.00: Breakfast at your hotel,
Then, check out and start transfering to Hue City. On the way, we will have an opportunity to stop at Vietnam's war vestige Hien Luong Bridge & Ben Hai River which became a principal landmark during the partition of the country into a northern and a southern zone along the 17th parallel named DMZ, then, stop for sightseeing at the La Vang Holyland - The Basilica Of Our Lady of La Vang – a catholic church that was built in the forest near Quang Tri up from the old DMZ. Later, several buildings of La Vang were rebuilt and destroyed during the war.
Lunch will be served in a local restaurant on the way
Arrival in Hue. Check in & free leisure time. Overnight in Hue
Includes: Hotel; transport; English speaking guide; meals: breakfast and lunch; all entrance fees
08.00: In the morning, we will visit the Imperial Citadel with has the Flag Tower, Ngo Mon Gate, Nine Dynastic Urns, Nine Holy Cannons, Thai Hoa Palace, Forbidden Purple City (Tu Cam Thanh) and drive to visit the tomb of Nguyen Emperors – Minh Mang Tomb, in a serene setting of gardens and lakes and see the Tomb Of Khai Dinh, a mix of both Western and Eastern architecture. We will have lunch at a typical garden house restaurant.
In the afternonn, we will visit the Tomb Of Emperor Tu Duc, the final resting place of Vietnam's longest reigning emperor, nestled among forested hills and lakes and Heaven Fairy Lady Pagoda (Thien Mu pagoda) - the oldest pagoda in Hue City.Then, we will get on a dragon boat to cruise the beautiful Perfume River back to the Hue Town. Along the way we will witness bewitching views and enchanting sunsets on the Perfume River. Our boat willstop at Toa Kham Boat Wharf.
16.00: Take a cyclo tour around the Dong Ba Market, to witness the local daily exchange... You will later have dinner by yourself.
In the evening, we will see a traditional Fork Song Peformance on a Dragon Boat. Here, you will have chance to enjoy one of most fascinating performances of the Hue people from the Imperial period
We will drop you off at your hotel in Hue City after the show. Overnight in Hue
Includes: Hotel; transport; English speaking guide; meals: breakfast and lunch; all entrance fees, dragon boat trip, cyclo tour, ticket show
In the morning: One we have finished breakfast we will journey to Hoi An Ancient Town. On the way, we can stop to take photos in Lang Co Beach and fisherman villge, then take a short visit to Marble Mountain and Non Nuoc Village.
Arrival in Hoi An at noon time, check in & free leisure time
In the afternoon: take a visit to My Son Sanctuary which was once an imperial city during the Champa dynasty, between the 4th and the 12th centuries. It encompasses many Champa Temples, in a valley roughly two kilometers wide and surrounded by two mountain ranges. It was the site of religious ceremonies of the kings of the Champa dynasty, and was also a burial place of Champa royals and other national heroes. Spend around 1.5 hours here to see a large complex of religious relics that involves more than 65 architectural works. In 1999, UNESCO designated the Cham architecture in My Son as a World Cultural Heritage Site. Overnight in Hoi An
Includes: Hotel; transport; English speaking guide; meals: breakfast and lunch; all entrance fees
08.00: We will enjoy a brief visit to Hoi An Ancient Town
You will be picked up at your hotel, and taken on a tour around the town: Walk to the ancient city, visit the Kwan Temple, Phuc Kien Chinese Assembly Hall, Tan Ky Old House, Japanese Cover Bridge and Historic & Cultural Museum in Hoi An. Then you will enjoy a traditional music performance & visit Hoi An's Handicraft Workshop before going back to the hotel
Keep going to transfer to Kon Tum (288km). On the way, we will stop several times for short breaks and the chance to take some photos, a light lunch or to enjoy more natural and historical tourist attractions such as: the major Dakto Battlefield during the American war, Charlie Hill, small waterfall, rice fields or Cham Tower. After having lunch, you will keep going to Kon Tum and arriving around 18.00 at your hotel in Kon Tum
Includes: Hotel; transport; English speaking guide; meals: breakfast and lunch; all entrance fees
Breakfast at hotel
08.30: We will venture out to visit Gia Rai Villages. The Gia Rai hill tribe group believes in the existence of demons and spirits and practices ceremonies associatd with this belief. The group is a matriarchal society, in which the women are free to choose who they marry. The husband lives with the wife's family and the inheritance is passed on to the daughters. Each village has a communal house called a rong, a central stilt house with a tall, steeply pitched thatched roof. No nails are used in the bamboo construction.
In the afternoon, we will take a transfer with about 1 hour driving to visit the Sodra People in Kon Ray and Kon Bil Villages. Their homes are long stilt houses built out of bamboo and straw, secured with rattan. Keep driving to a Jo Long Hill Tribe Village called Kon Du, catching glimpses of hand weaving on giant looms or the eerie wooden statues in the cemeteries
After checking in at the hotel,we will drive 30-minutes to the Bhanar Village Of Kon Ko Tu. On arrival, start a 4-km trek from Kon Ko Tu Village along the Dak Bla Riverbank, where local villagers are hard at work tending buffaloes, preparing crops for harvest, and transporting their produce to the village market. Return by a pirogue to Kon Ko Tu Village.
Tonight's dinner is a local treat, including a Gong Show and Xoang Dancing and the chance to sample some local rice wine. Overnight in a homestay
Includes: Homestay; transport; English speaking guide; meals: breakfast, lunch and dinner; all entrance fees
We will check- out of the hotel and and travel 30-minutes to Kon Tum tand explore the old wooden church in the town, an interesting blend of hill tribe and European architecture, Bishop's House, Orphanage, Bana Village – one among the first minority groups in Central Highlands admiring the picturesque Rong House, Iron Suspension Bridge, and Kontum Prison.
Depart from Kon Tum to Buon Ma Thuot in 5hrs, passing countless coffee, rubber, and pepper plantations
Close to Buon Ma Thuot, stop to enjoy the scenery and panoramic views of the lowland country. The region is inhabited by Jarai hill tribe, the largest ethnic group in the Central Highlands with an estimated population of 330,000 people
After checking in at the hotel, visit the local market with a huge array of fresh food, if time permits. It is a must to have some coffee on this journey. Buonmethuot has lovely outdoor coffee shops to blend in with the locals and laze away the evenings. Overnight in Buon Ma Thuot
Includes: Hotel; transport; English speaking guide; meals: breakfast and lunch; all entrance fees
Next morning, we will travel from Buon Me Thuot to Lak Lake, where you will have opportunity to do some Elephant riding (extra pay) or walk around with many opportunities for taking pictures of the people farming and fishing. We will spend the morning viewing the sights in Lak Lake, after which you will visit one of the old Summer Palaces Of Emperor Bao Dai
At the other side of the Lak lake, you canwalk to visit The M'nong Ethnic Minority Village to see their daily activities at Jun Village and then transfer back to the restaurant for lunch
After lunch, we will transfer from Lak Lake to Da Lat. Along the way, you will be able to call on the fantastic Elephant Waterfall, Cricket Farm for enjoying fried cricket. You will also be able to drink wine in a Rice Wine Making Farm, try the coffee at Wesel coffee making, visit vegetable and flower farms, a silk factory, Linh An Pagoda with the huge, serene Buddha, as well as other Tea And Coffee Plantations
Includes: Hotel; transport; English speaking guide; meals: breakfast and lunch; all entrance fees
08.30: Pick up from hotel in Da Lat. Drive 12 km north of downtown center to Lang Biang Mountain. Upon entering the gate to Lang Bian – you'll see the Disney-fonted "Langbiang" sign (which is the Vietnamese spelling) gracing the slope ahead, you can take a jeep up to Radar Top, where you can see a splendid panoramic view of Da Lat City. Outside the city, you can see thousands of hectares of coffee plantations along the road. You will have many opportunities to buy and try coffee as well. Nestled in a big coffee plantation, Lat Village is a wonderful place for you to learn about the local culture. You can learn about the local culture by talking with the Village Chief, who can speak both English and French. Walking through the village, you will see thousands of greenhouses and nice local farms.
In the afternoon, we will transfer to take a visit of Dalanta Waterfall, where you will also have a chance to join in many fun activities (extra pay) such as: slideway in Dalanta Waterfall, Zipline…. Coming back to city central in the afternoon, free at leisure. Overnight in Dalat
Includes: Hotel; transport; English speaking guide; meals: breakfast and lunch; all entrance fees
7.30 – 11.30: Have breakfast at hotel and some free time to discover Da Lat City by yourself.
11.30: Check out and clear all the bills. Then, our car will take you to the airport for the flight to Ho Chi Minh City (HCMC)
Arrival in HCMC, our tour guide will welcome you and transfer you to Cu Chi Tunnels. Once in Vietnam, this is a must visit spot. This is where guerilla warfare was honed and exemplified. You'll learn about ingenious design of the tunnels and the tactical use of trap doors. Altough B-52 bombers dropped 30-ton loads of explosive, turning the jungle into a pockmarked moonscape, 30 thousand American troops failed to conquer the area! There will even be an opportunity for you to crawl around a section of the 121 km long, multiple-layered tunnel. You'll learn how thousands of guerillas managed to stay underground many days at a time, also their ingenious technique of concealing smoke from their cooking. There's lots more to enjoy, even a chance to fire real AK bullets…
Arriving Saigon/Ho Chi Minh City at 18.00 - 19.00. Stay at your hotel
Includes: Hotel; transport; English speaking guide; meals: breakfast and lunch; all entrance fees
7.00 – 7.30: Tourists will get picked up Ho Chi Minh City and then travel to Can Tho City.
11.30: Arrival at Ninh Kieu Dock, check-in and board the cruise vessel
Panorama cruise and lunch aboard the boat at about 13.00
Guided land outing – a walk through picturesque orchards and small villages
17.30: Return to the boat for refreshment and a chance to witness the splendid sunset on deck
19.00: Dinner on board. Overnight on cruise
Includes: Cabin on cruise; transport; English speaking guide; meals: breakfast, lunch and dinner; all entrance fees
6.30: Morning cruise with tea served
8.00: Check-out of cabin. Outing on a rowing sampan, and a chanceto explore the small canals of Tan Phong Islet, and meet a coconut candy producing family.
Then, a bicycle ride or a walk in a little village along the Mekong Canals
11.00: Disembark to Cai Be Dock and proceed to Ho Chi Minh City. Lunch en route
15.30: Arrive at Ho Chi Minh City - check in hotel and free at leisure
In the evening, meet up again with our tour guide and driver to have a farewell dinner for us to say thank you again for joining our tour and we can share the experience we had together during the tour.
Spend the last night at the hotel before your departure next day.
Includes: Hotel; transport; English speaking guide; meals: breakfast and lunch; all entrance fees
7.30 – 11.30: After breakfasting at the hotel there will be an opportunity to discover Saigon by yourself.
11.30: Check out and clear all the bills. Then, our driver and tour guide will come to pick you up at your hotel for the airport. Check in for your flight back home. We say goodbye and wish to see you again in Vietnam
Includes: Transport; English speaking guide; meals: breakfast
Price from (USD):

Category

VIETNAM HIGHLIGHTS 20DAYS PRIVATE TOUR

Accommodation

No of pax
02 pax
04 pax
06 pax
08 pax
Single Sup
3 STAR
2244
1714
1589
1480
566
4 STAR
2408
1878
1753
1644
720
Note:

Price is in USD per passenger in Twin shared room
Season promotion can be applied with further contact
Inclusion:
Accommodation as mentioned in in twin shared
Private tour with English speaking guide (German, French, Dutch, Italian if required)
Transfers by A/C tourist coach/ vehicle/ train and other transfer (sharing tour) with mineral water
Flight ticket with Vietnam Airlines
Train ticket with solf-sleeper bed/4 bed cabin
Bus ticket with sleeper bed
All entrance fee as mentioned in the program
Kayaking, Biking, Electrical car and Water Puppet Show as mentioned above
Boat trip as per itinerary
Domestic airfare from Da Lat - Ho Chi Minh City as per program
Motobikes in tour with fuels, helmets, parking fee, toll fees.... as per program
Visa Invitation Letter for tour bookers
Meals as mentioned in the program (B - Breakfast; L - Lunch; D - Dinner)
Government Tax (VAT) & service charges
Exclusion:
All International & domestic airfare; visa stamping fee
Other meals, beverages, tips, gratuities and other personal expenses
Travel insurance
All other services which is mentioned above
What to bring?
Print out your Vietnam Highlights 20 Days Tour Booking Confirmation.
Bring your passport during the trip.
Take walking shoes, raincoat, jacket, extra clothes, torch, insect repellent and sunscreen...etc
Prepare cash for personal expenses
What to know?
Do not wear short clothes when visiting pagodas, temples, churches and mausoleum
Special food's request (diet or vegetarian, food allergy …) should be informed before your departure date.
Beside the essential items such as long sleeve clothes, hat, trekking shoes, sunscreen, mosquito repelent, you can carry some extra things as camera, flash light, water etc
In Hanoi: At the weekend (every Fri, Sat, Sun) Hanoi Old Quarter Area does not allow vehicles, so we will inform you in advance to pick up/drop you off at nearby streets
The period from April to October will good to pack a wide-brimmed hat, sunscreen (~SPF30) and from November to March, more warm clothing is advised.
After using services of rowing boat trip, local tuk tuk (cyclo); bellman or waiter always expect some tiping for their hard work besides of their fixed salary.
Every hotel/homestay have free luggage storage rooms for their clients. You can consider to re-pack again for each tour while the other can be left at hotel
Tour cost & availability can be changed in X'Mas, Easter Season, Western New Year and Vietnamese New Year - Please contact for more information
Surcharged can be applied if upgrade from Bus/ train ticket to flight tickets (upon the clients request)
Traveling throughout the country from Hanoi to Ho Chi Minh City in about 3 weeks will give you a general view of Vietnam with its impressive highlights from scenery, people, culture and food. Taking the trip from Hanoi Capital - Halong Bay World Natural Heritage Site - Sapa - A summer holiday place to Hoi An Ancient Town or Hue Ancient Capital or Mekong Delta to see this S shape country with it's rich, cultural diversity to give you an unforgettable experience on this Vietnam trip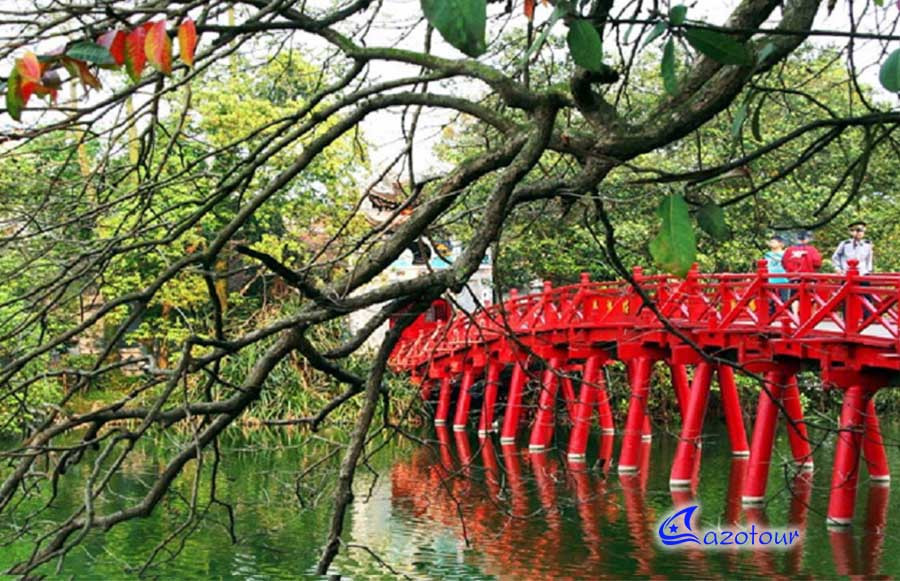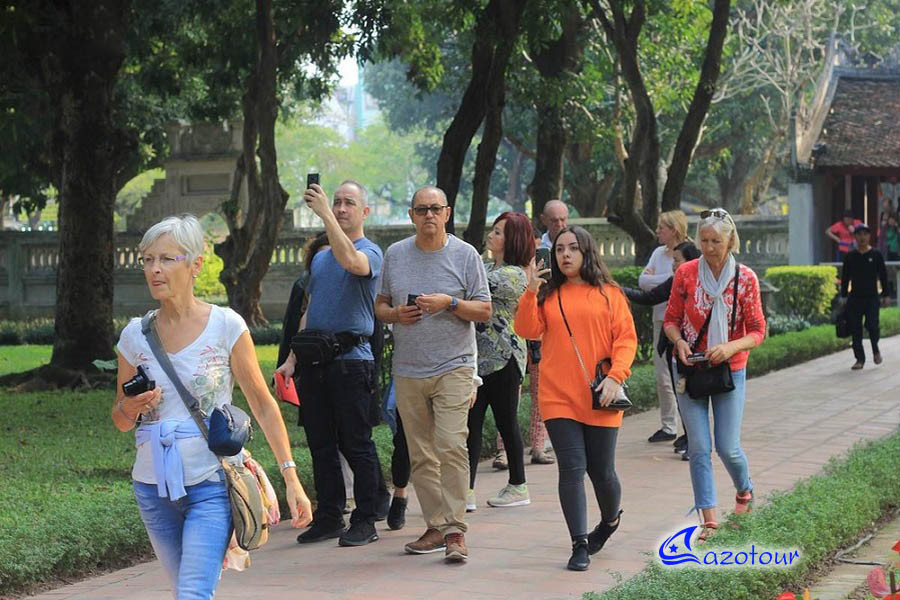 ​​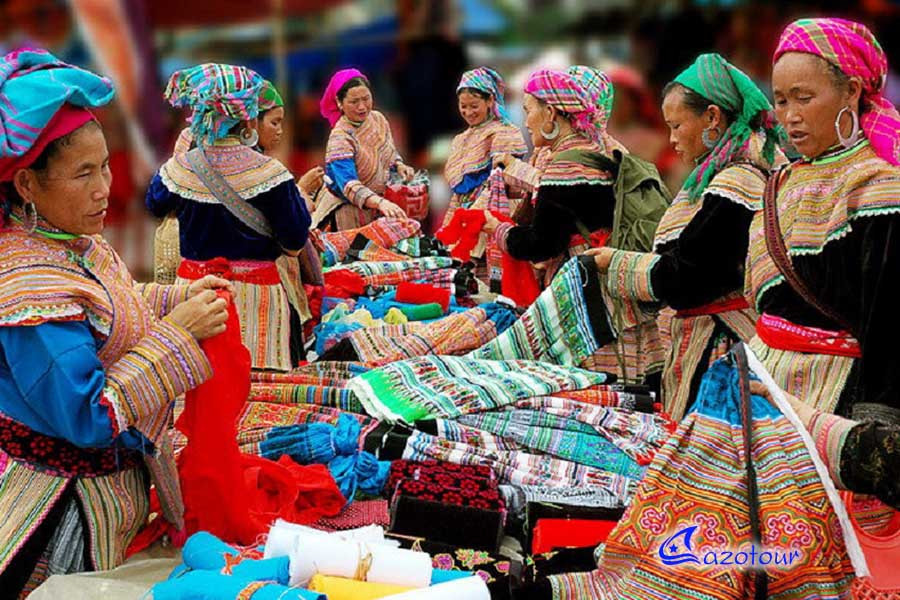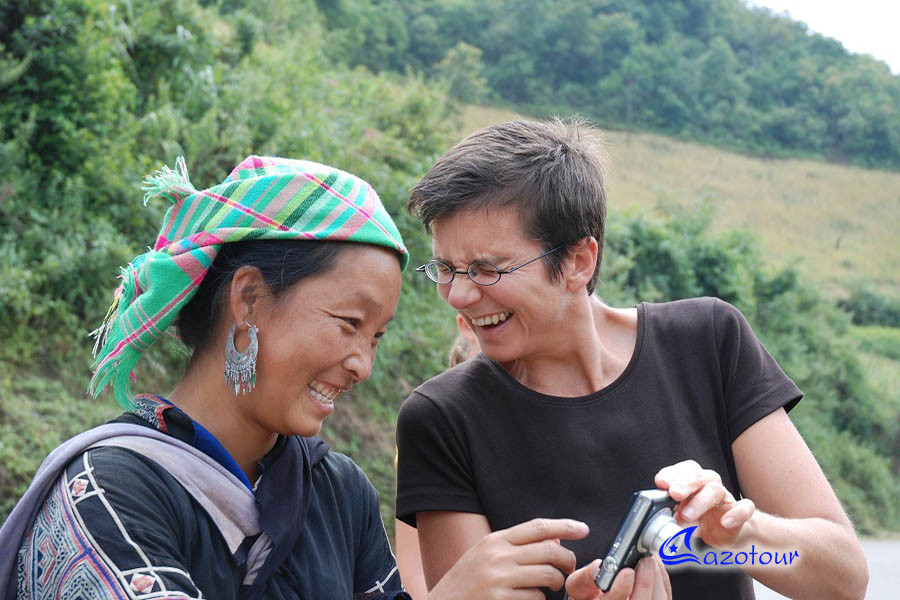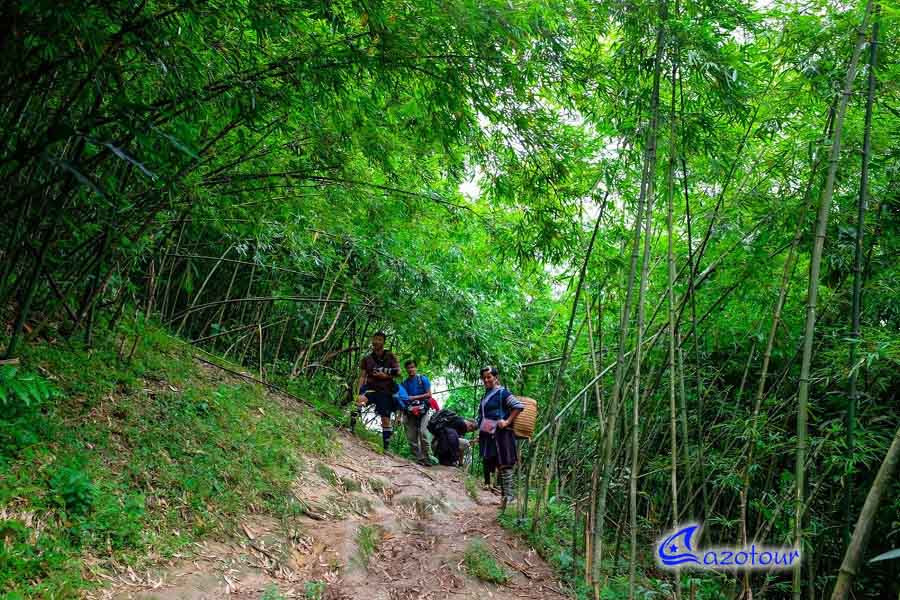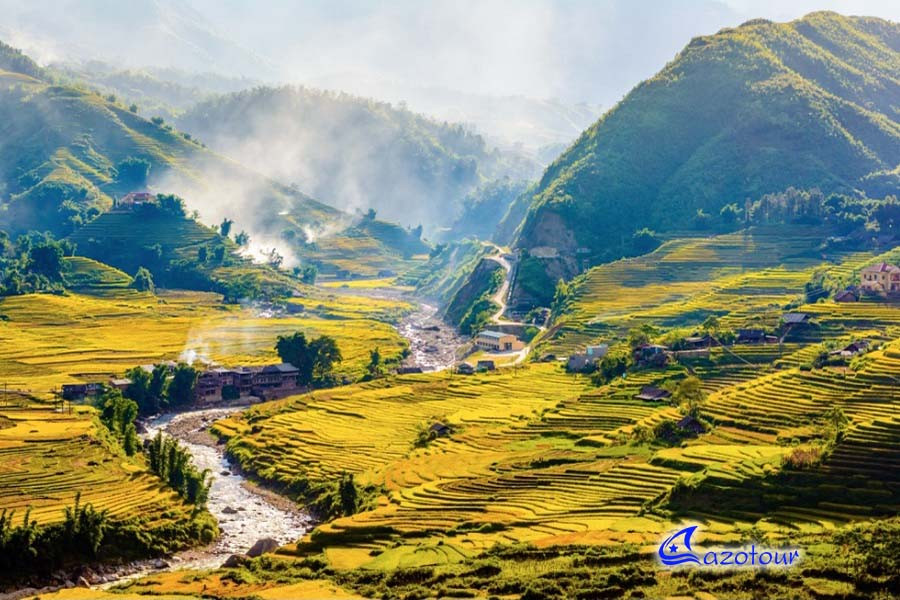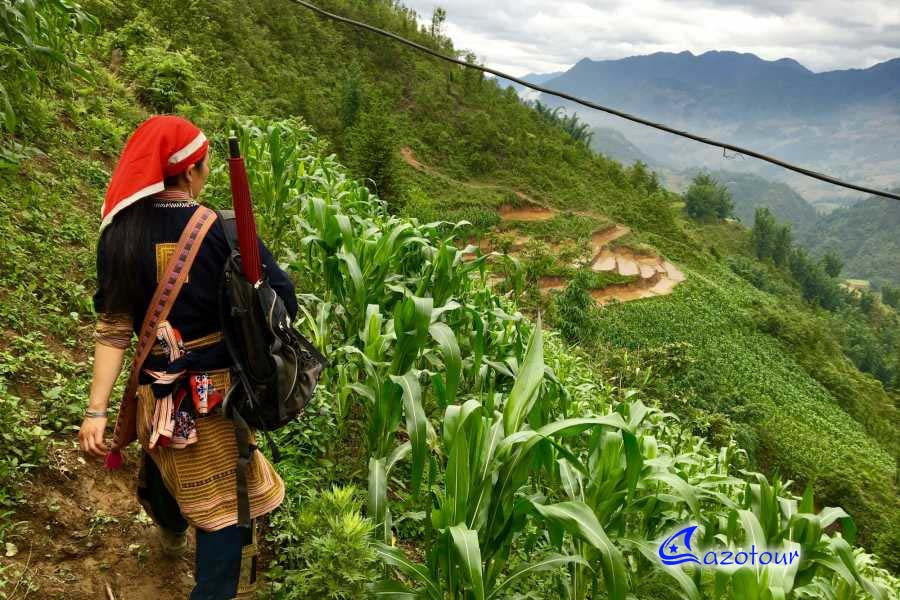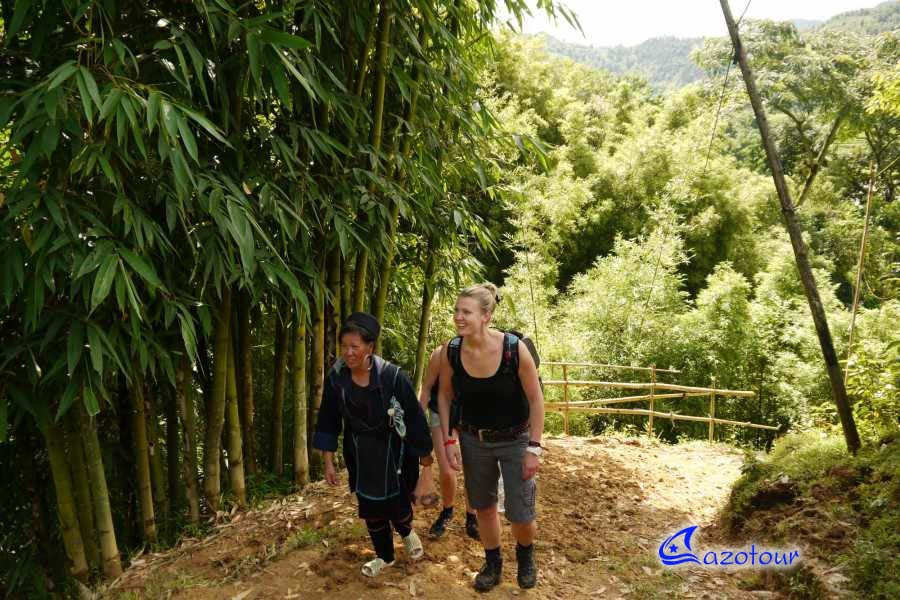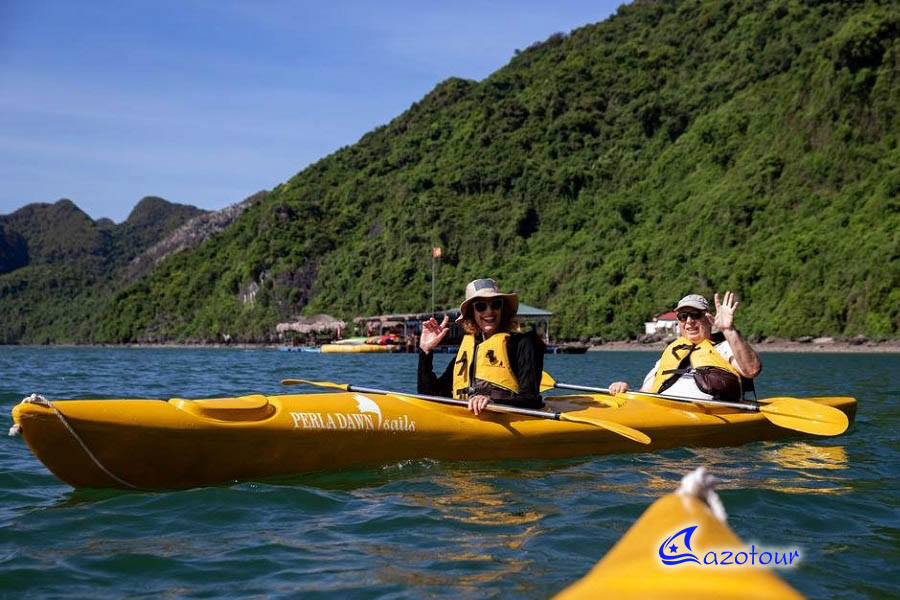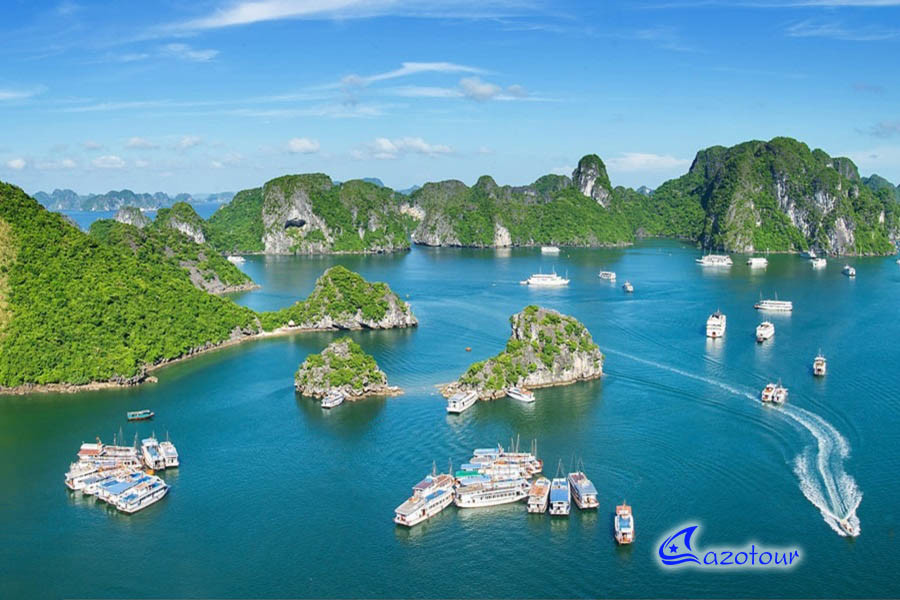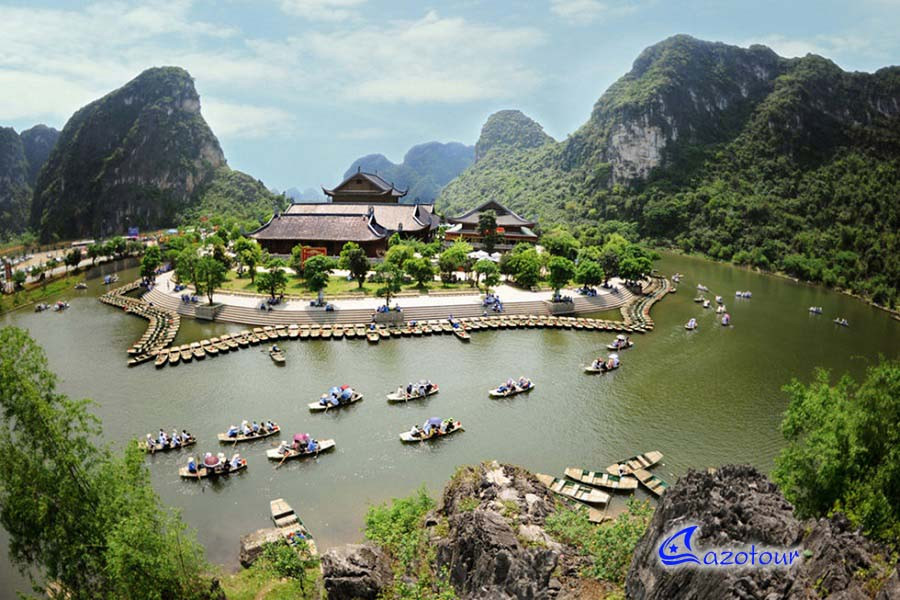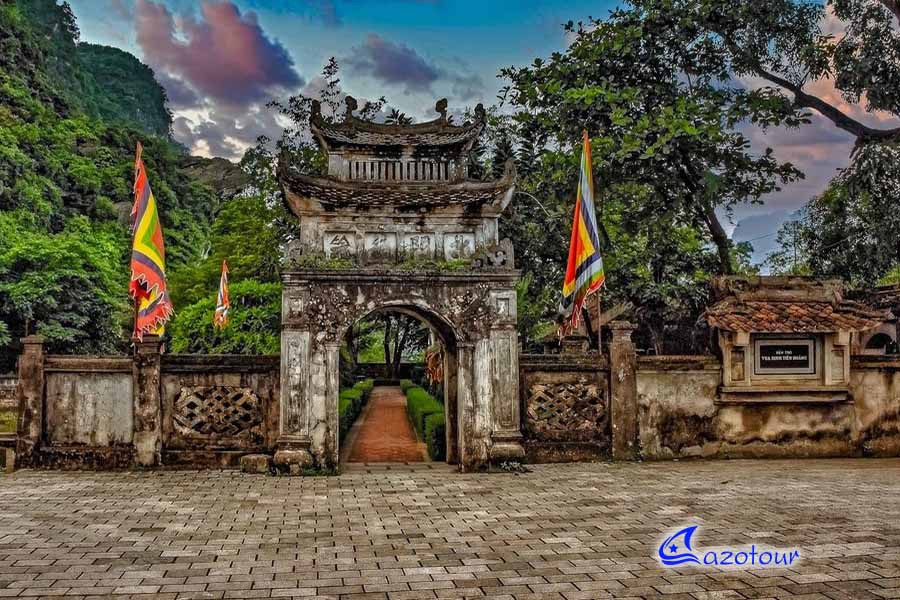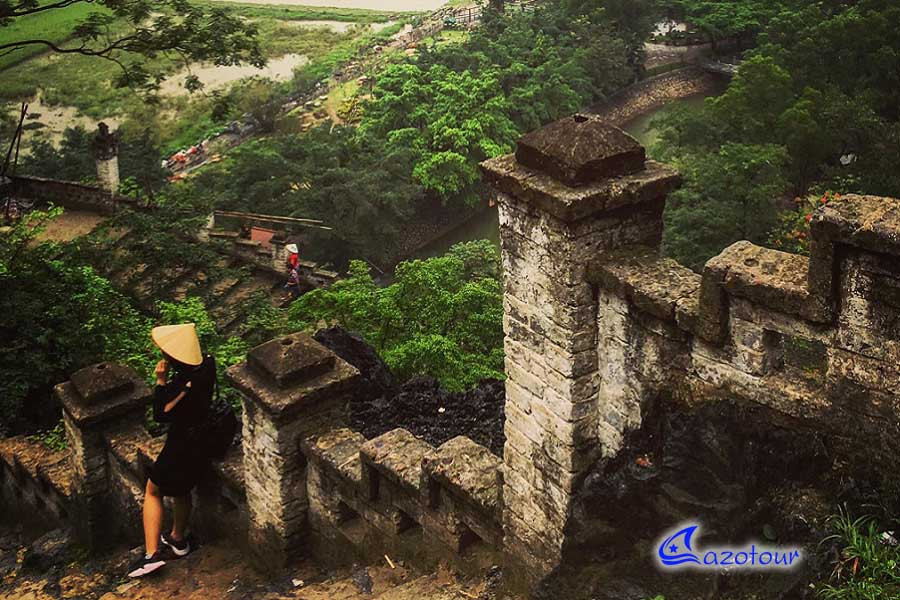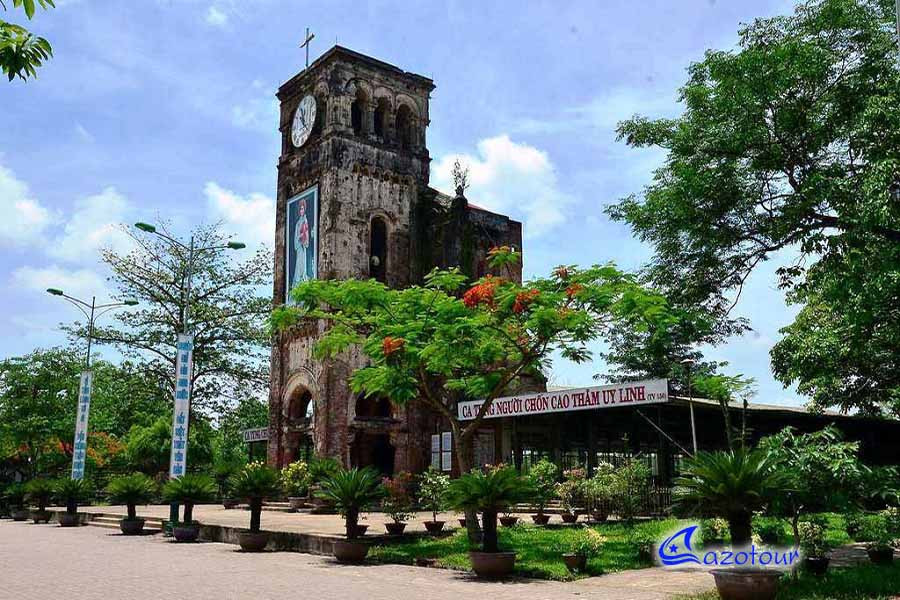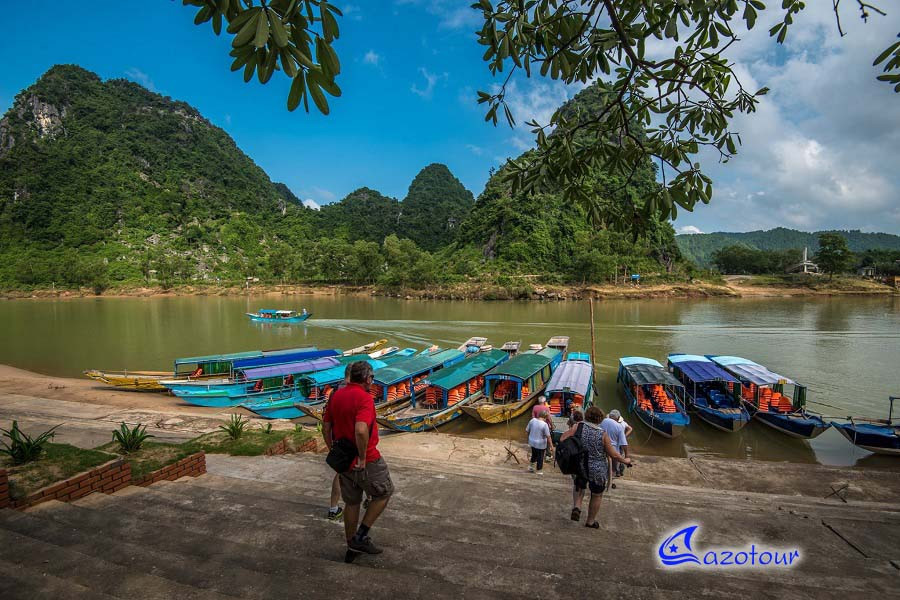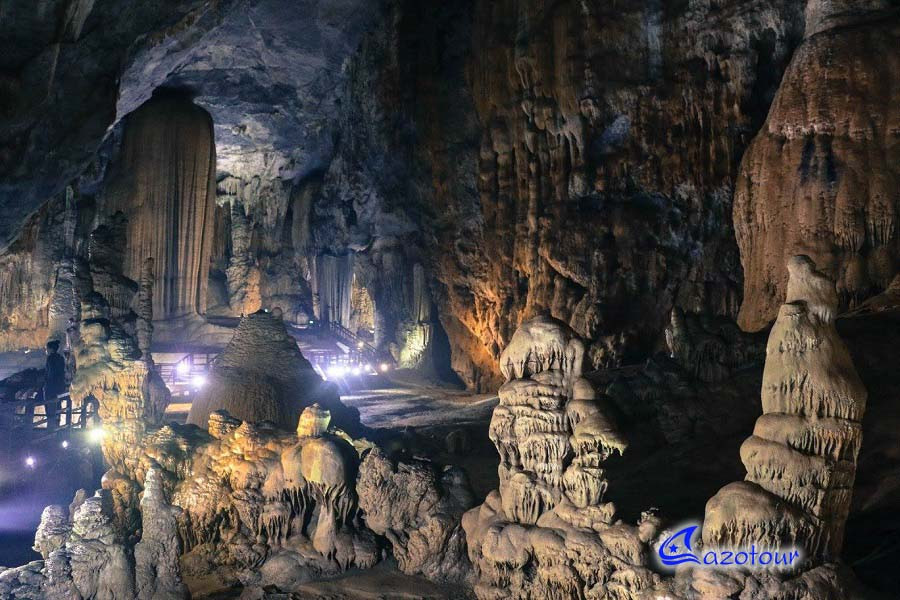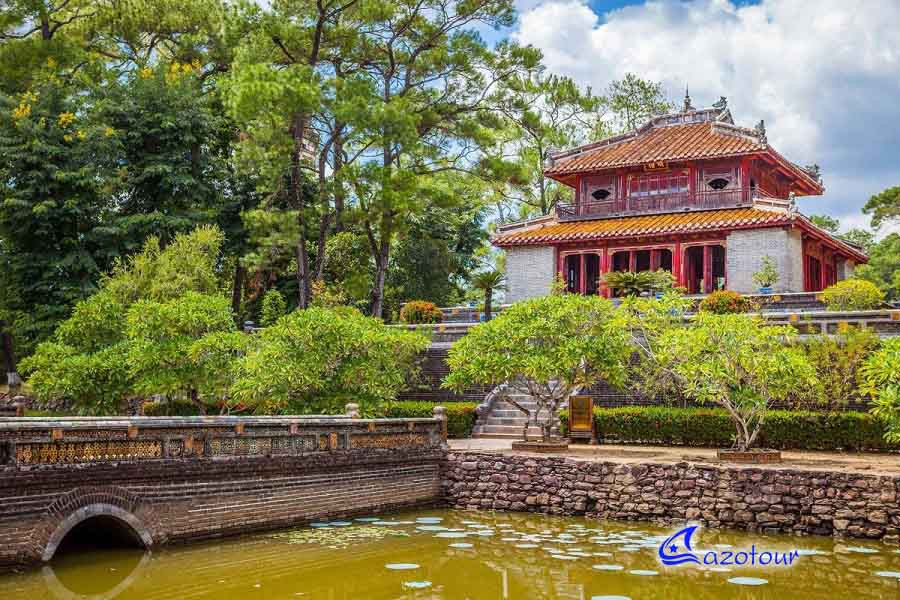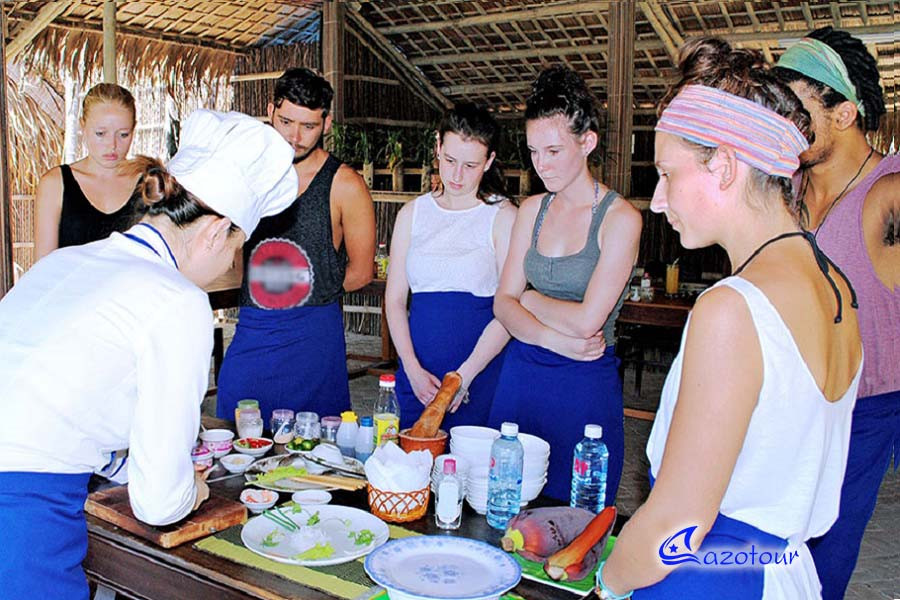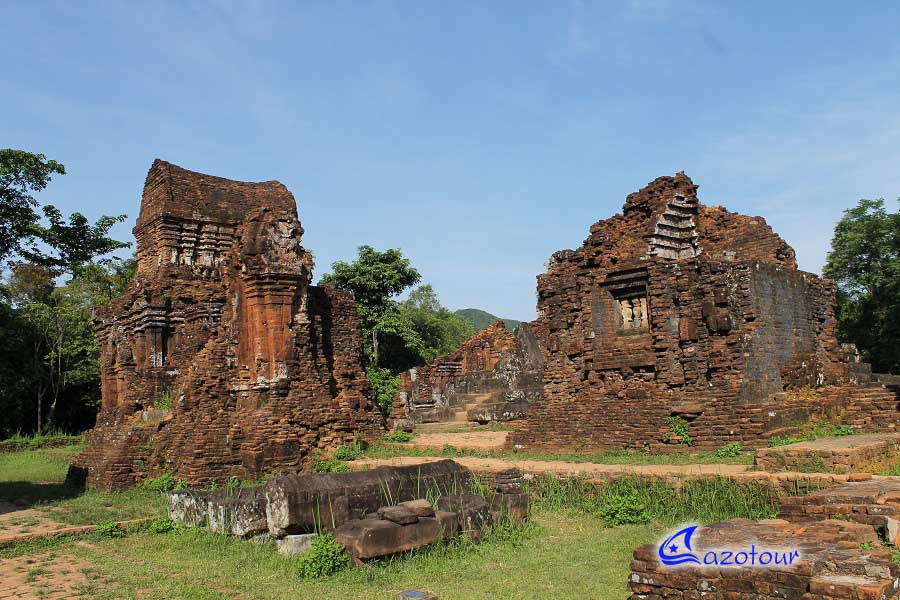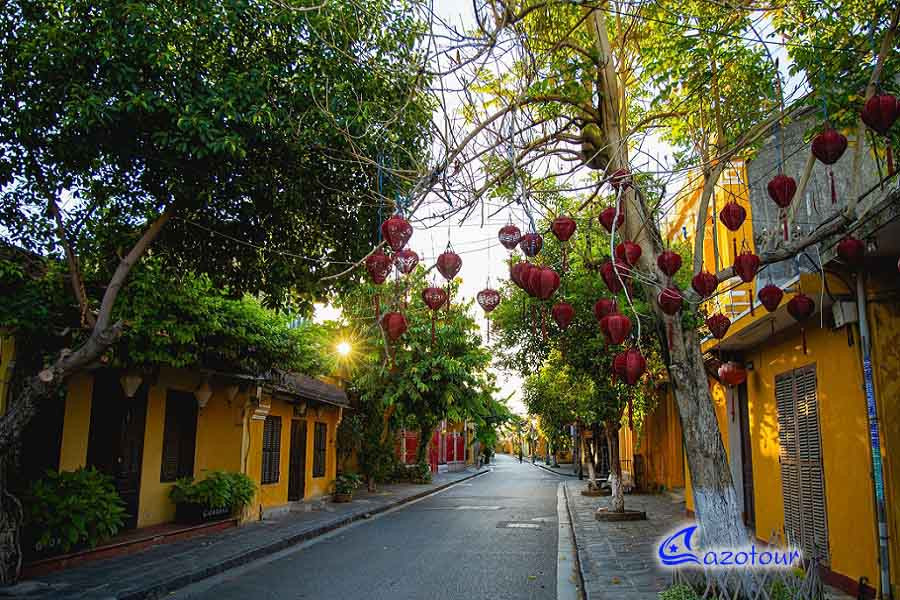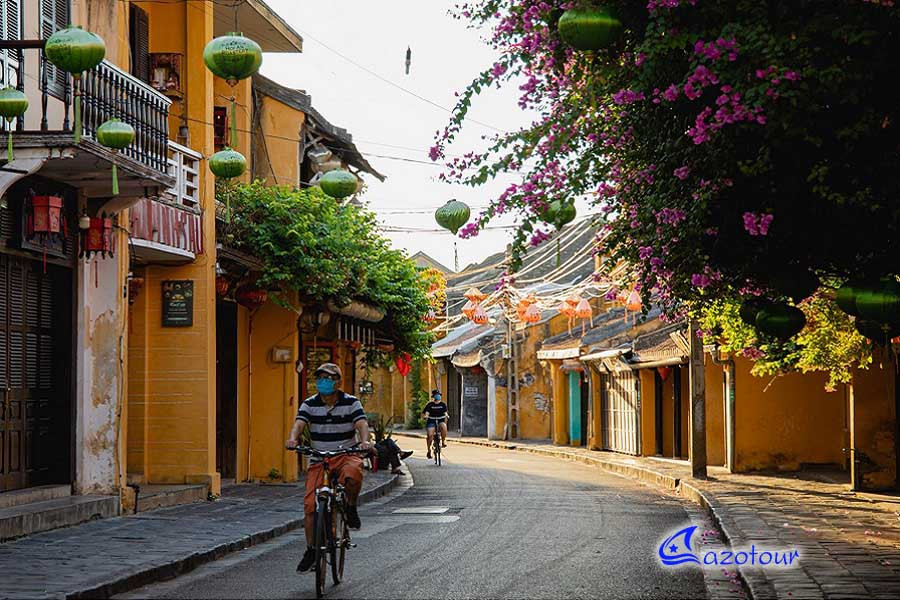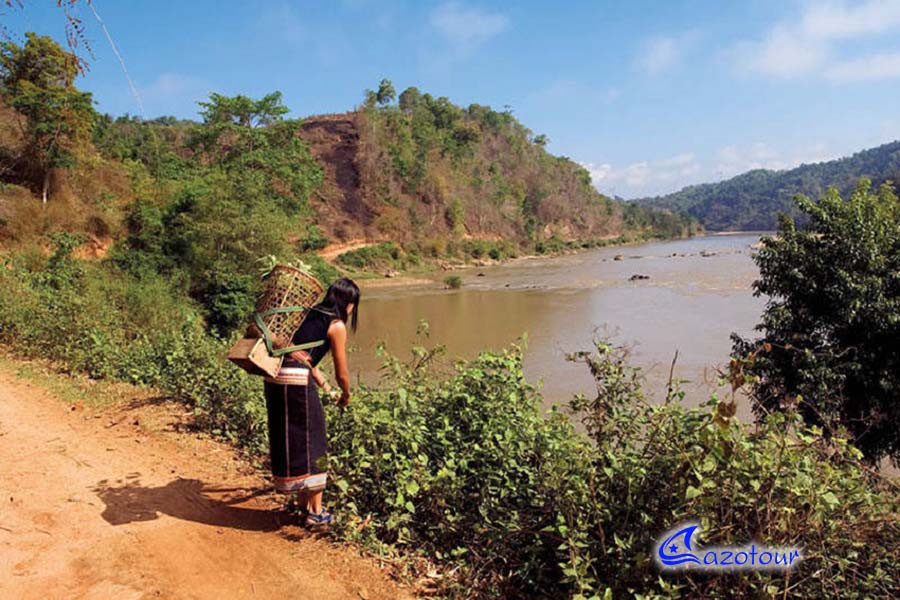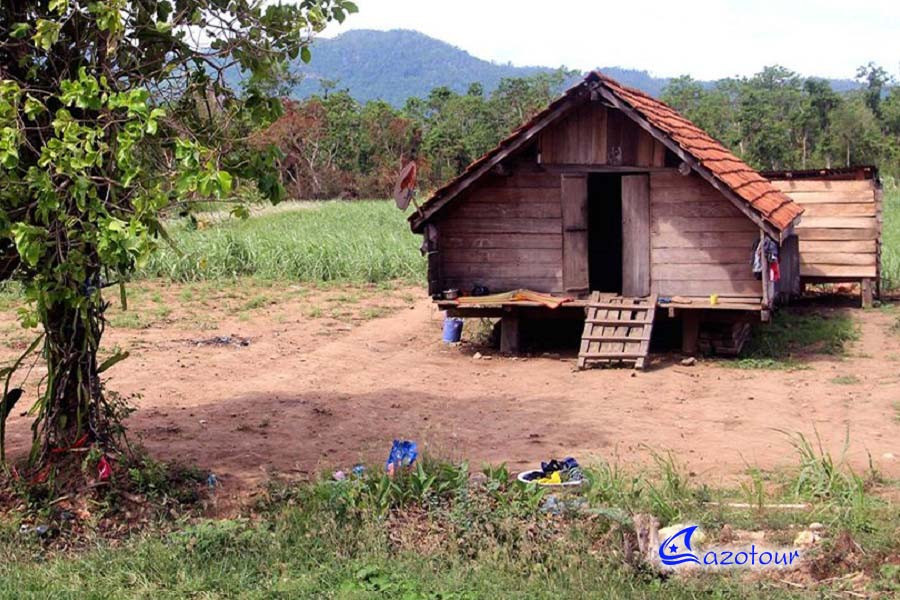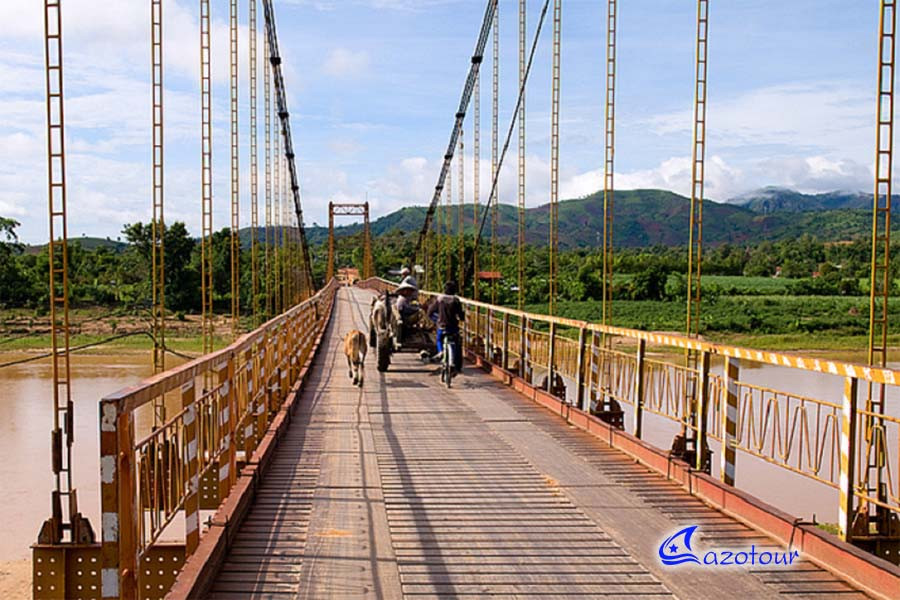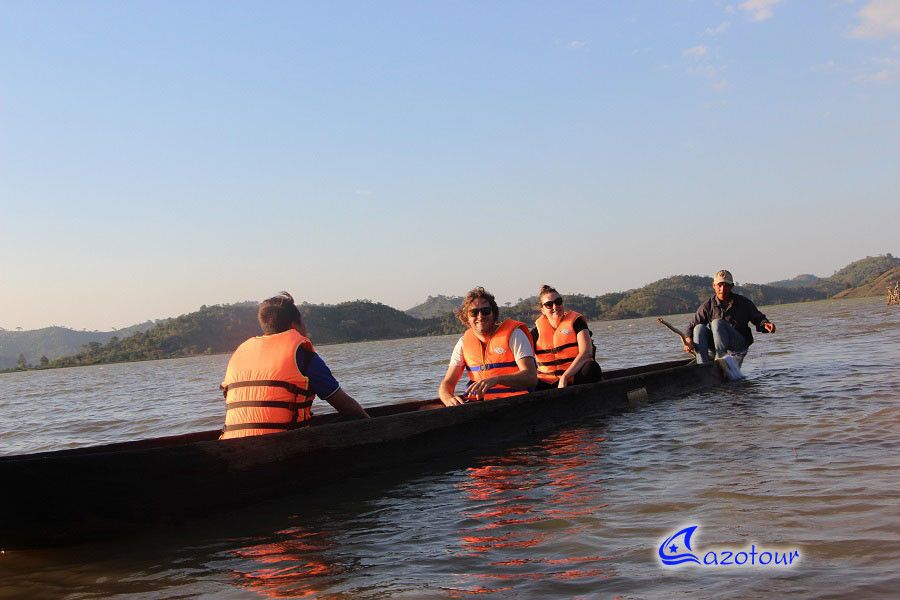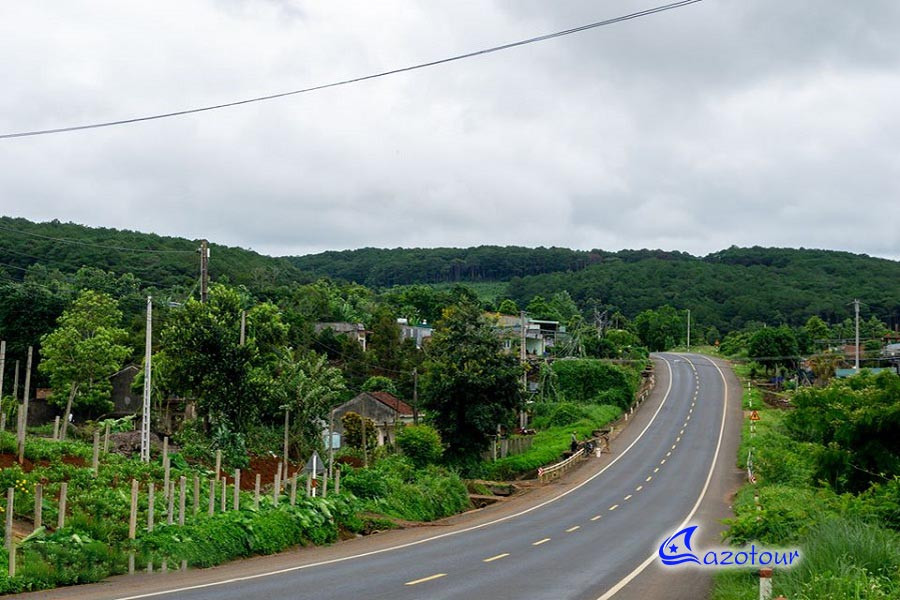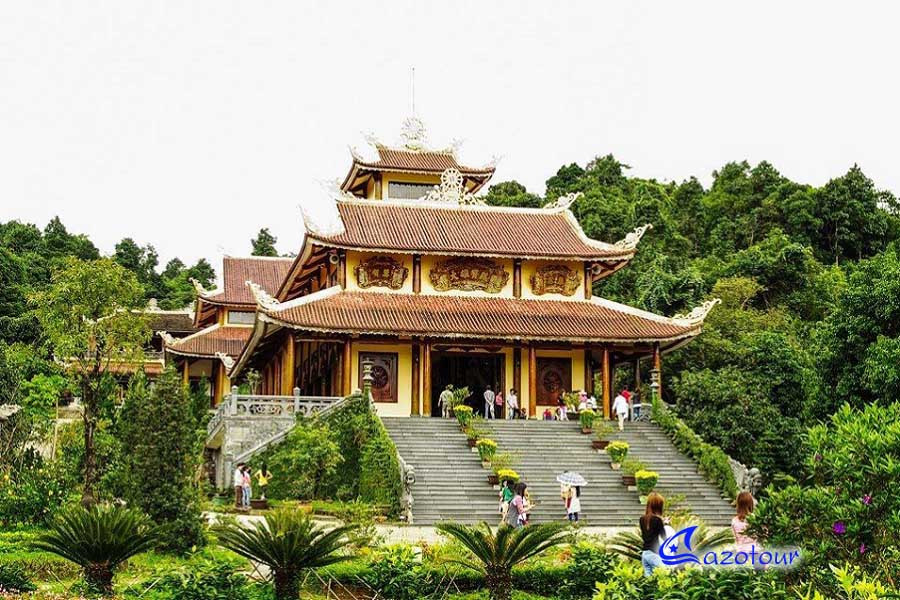 ​​​​​​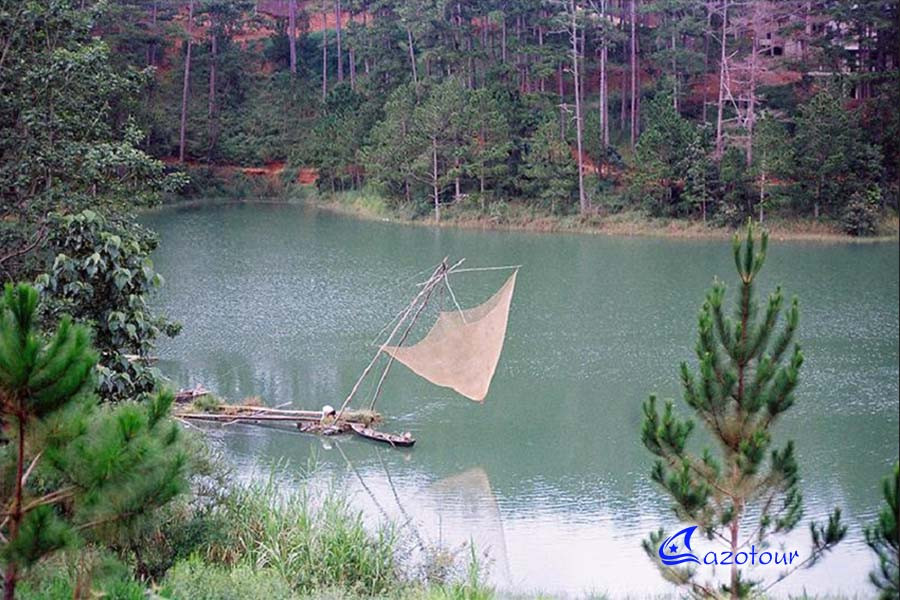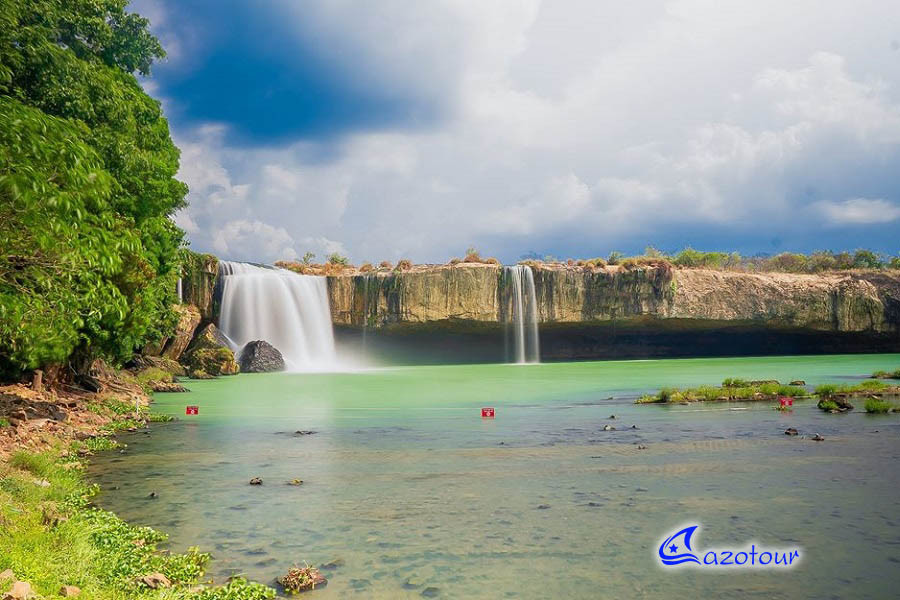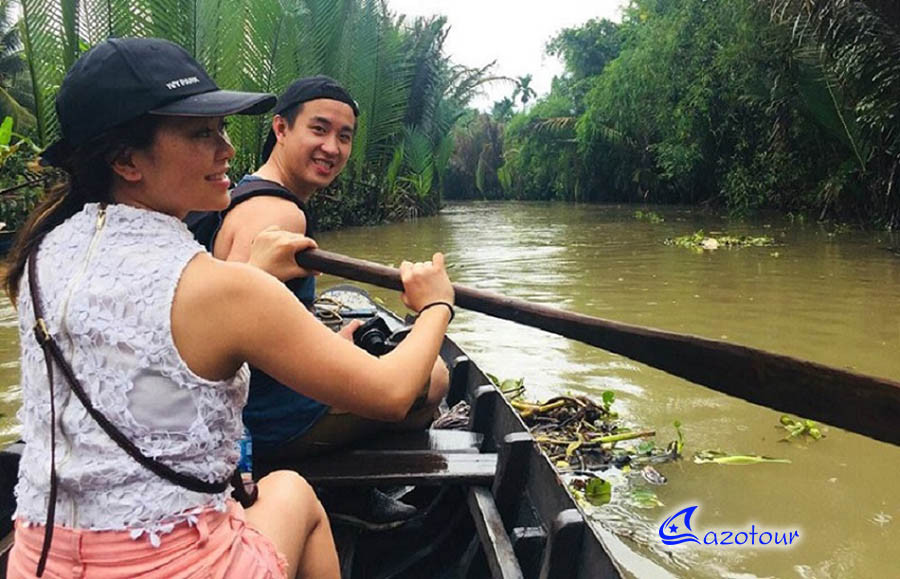 Frequently asked questions
Top Destinations
Highlighted Tours
Vietnam - Timeless Charm
The most attractive places in The Northern of Vietnam

Related Tours