Mekong Delta Exploration
6 Days 5 Nights
The Mekong Delta, in southwestern Vietnam, is a stunning water world known as the River of Nine Dragons with a vast maze of rivers and canals crisscrossing like arteries on the way to the sea.
With its Khmer pagodas, wildlife, and incredible landscape, it was voted one of the most beautiful places in Vietnam. It is the 'Rice Bowl' of Vietnam and home to Vietnams most iconic images, paddy fields, coconut trees, and farmers wearing the 'non la' cone-shaped hat
Departure: Daily start
Tour type: Private tour
Special tips:
All entrance fees included
All taxes & service charges included
Gifted Vietnam visa invitation letter
Only 30% of grand total is deposit requested
Customer care 24/24
Visit floating markets, ancient temples, fruit orchards, museums, and scenic rice paddy fields of the Mekong Delta
Explore floating villages, houses, and factories, typical of the Mekong Delta lifestyle
Wander around the market in Vinh Long City and compare markets on land and water
Cycle along village paths through endless paddy fields and tropical fruit orchards and meet friendly local villagers
Experience crossing rivers and canals using tiny rickety bamboo "monkey bridges"
Visit Tra Su Cajuput Forest renowned for its unspoiled natural beauty and a sanctuary for flora and fauna
Visit a Muslim mosque of the Cham ethnic minority, a Muslim community in the Mekong Delta
Visit Nui Sam and Ba Chua Xu (Lady Temple), one of the holiest places in Vietnam
Visit Bac Lieu Prince Ancient House (Công tử Bạc Liêu's house) the palatial home of a rich playboy in the 1930s-40s, designed by a French architect and built with materials from France
Take a boat trip through U Minh Thuong and U Minh Ha Mangrove Forests to visit Mũi Cà Mau, the southernmost point of Vietnam, and the only place where you can see the sun rising over the Eastern Sea and setting over the Western Sea
08.00: Pick up at your hotel in Ho Chi Minh City, and take the Cai Be - Vinh Long route to the Mekong Delta (3 hours)
Arrive at Cai Be Floating Market and board a motorized boat to explore the floating market and the hustle & bustle of local market traders selling their wares from their small boats
Taste and learn how to make coconut candy and crispy rice cake specialties with a visit to local bakeries
Return to the boat for a trip to An Binh Island to relax and enjoy a delicious lunch
Climb aboard a small sampan rowing boat and zigzag through the canals to a local village where you can roam through the village and the beautiful scenery of the Mekong Delta on a bicycle
The next stop is Vinh Long City local market, loaded with cut flowers and fresh fruit, with desert stalls, small eateries, and cheap snacks and is particularly photogenic
Head to Can Tho City by car, check-in, and relax for the rest of the evening exploring to find your own choice to eat dinner
Includes: Hotel; transport; English speaking guide; meals: lunch; motorized boat, all entrance fees
05.30: Hop aboard the boat to see the early morning Cai Rang Floating Market, the largest, most colorful, and interesting floating market in the Mekong Delta Region. Vendors cleverly hang samples of their products on top of long poles on their boats, so that buyers can see from a distance
Cruise through the narrow creeks to view the making of traditional Mekong Delta handicrafts at a noodle and rice paper factory
Explore the local countryside with a short bike ride past paddy fields and fruit orchards. Clamber across monkey bridges and wander through the village and farms, pausing to share tea with friendly locals
Return to the hotel for breakfast before checking out and settling bills. Lunch will be served in a local restaurant
Drive to the hotel in Bac Lieu by car and check-in
Explore the local restaurants for dinner on your own account and then relax for the evening
Includes: Hotel; transport; English speaking guide; meals: breakfast and lunch; biking, motorized boat, all entrance fees
Enjoy a refreshing breakfast at the hotel and then check-out.
Travel by car, to visit Công tử Bạc Liêu's House (Bac Lieu Prince), the palatial home of one the richest and most flamboyant playboys from the 1930s & '40s, and listen to tales and stories about his life
Afterward, explore the National Historical Cultural Site of Cao Van Lau Memorial Park. Cao Van Lau was a well-known and famous artist known as the father of Cai Luong, Southern traditional opera
Lunch is served at a local restaurant
After lunch, we leave Bac Lieu and head to the hotel in Ca Mau. Check-in to your room and the rest of the evening is yours. Overnight in Ca Mau
Includes: Hotel; transport; English speaking guide; meals: breakfast and lunch; all entrance fees
07.30: Breakfast at your hotel and check out
Travel to Nam Can and board a speed boat for an exhilarating trip along the canals and waterways of U Minh Thuong & U Minh Ha.
The U Minh Thuong (Upper Park) covers over 22,000 hectares is regarded as the most diversified flora and fauna area in the Delta region
The U Minh Ha (Lower Park) is famously known for the beautifully picturesque rivers of Cai Tau, Doc, and Trem, and the variety of wildlife including, pangolins, wild boars, weasels, turtles, deer, and snakes
Head to Mũi Cà Mau (The Southernmost Point of Vietnam) which has the unique feature of being the only place where you can see the sun rising over the Eastern Sea and the sun setting over the Western Sea. Take the opportunity to explore and take photos
A delicious lunch of Mekong Delta specialties will be served at a local restaurant and afterward head back to the hotel in Ca Mau
Choose your own place for dinner and drinks. Relax for the evening
Overnight in Ca Mau
Includes: Hotel; transport; English speaking guide; meals: breakfast and lunch; all entrance fees
Breakfast is served at the hotel, then check out and set off from Ca Mau to Ha Tien a large seaside town in Kien Giang Province
On the way, we will stop to take photos of the beautiful scenery
Take a short visit Nguyen Trung Truc Temple, dedicated to Nguyen Trung Truc, a commander of the resistance campaign of the 1860s against the French invaders
Stop and explore Hang Pagoda or Phat Lon Pagoda which means 'Big Buddha', a large 19th century (Khmer Pagoda), and the little Chinese Bac De Pagoda
Guests who would like to explore further can also visit the Tam Bao Pagoda, the Pho Minh Pagoda, and Con Dao Temple
Check-in to the hotel and stay overnight in Rach Gia
Meet up with the other guests for a farewell dinner in a local restaurant.
Includes: Hotel; transport; English speaking guide; meals: breakfast and lunch, dinner; all entrance fees
In the morning, check out and transfer from Ha Tien to Chau Doc.
Arrive at Chau Doc around noontime and sample a variety of Vietnamese dishes with lunch in the restaurant
In the afternoon, explore the wetlands of the Mekong Delta with an excursion to Tra Su Cajuput Forest, a vast area covering 850 hectares and renowned for untouched natural beauty. It is an ecosystem of flooded mangroves, cajuput trees, flora, and fauna and home to a variety of birds, insects, and animals.
Don't miss climbing to the top of the watchtower for a view overlooking the whole forest and watch as the sun goes down an unforgettable experience
After the forest adventure, pay a visit to a Cham Ethnic Minority Community, along with the Muslim mosque, and watch the locals towel weaving. Then, it's on to visit Chua Xu Lady Temple on Sam Mountain, regarded as among the holiest of places in Vietnam
Enjoy the rest of the evening and select your choice of place to have dinner
The guide will say goodbye and leave you to your own plans. End of service.
Includes: Transport; English speaking guide; meals: breakfast and lunch; motorized boat, all entrance fees
Price from (USD):

Category

MEKONG DELTA VISIT 6 DAYS PRIVATE TOUR

Standard

No of pax
02 pax
04 pax
06 pax
08 pax
Single Sup
Local hotel
699
485
395
325
125
Note:
Price is in USD per passenger in Twin shared room
Season promotion can be applied with further contact
Inclusion:
Accommodation as mentioned at hotel twin shared room
Professional English speaking guide
Transfers by A/C tourist vehicle with mineral water
All entrance fee as mentioned in the program
Boat trip and Biking as mentioned above
Vietnam Invitation Visa Letter for tour bookers
Meals as mentioned in the program (B - Breakfast; L - Lunch; D - Dinner)
Government Tax (VAT) & service charges
Exclusion:
All International & domestic airfare; visa stamping fee
Other meals, beverages, tips, gratuities and other personal expenses
Travel insurance
All other services which is mentioned above
What to bring?
Print out your Mekong Delta 06 Days Tour Booking Confirmation.
Bring your passport during the trip.
Take walking shoes, raincoat, jacket, extra clothes, torch, insect repellent and sunscreen...etc
Prepare cash for personal expenses
What to know?
Provinces in Mekong Delta mostly provide provincal standard hotels. If you wish to stay in 4- 5 star hotels, only Can Tho in Mekong Delta can match your enquiries
Do not wear short clothes when visiting pagodas, temples, churches and mausoleum
Special food's request (diet or vegetarian, food allergy …) should be informed before your departure date.
Beside the essential items such as long sleeve clothes, hat, trekking shoes, sunscreen, mosquito repelent, you can carry some extra things as camera, flash light, water etc
At the weekend (every Fri, Sat, Sun) Hanoi Old Quarter area does not allow vehicles, so we will inform you in advance to pick up/drop you off at nearby streets
After using services of rowing boat trip, local tuk tuk (cyclo); bellman or waiter always expect some tiping for their hard work besides of their fixed salary.
Every hotel/homestay have free luggage storage rooms for their clients. You can consider to re-pack again your necessary handbag or backpack for each tour while the other can be left at hotel
Tour cost & availability can be changed in X'Mas, Easter Season, Western New Year and Vietnamese New Year. Please contact for more information
The Mekong Delta Region is a rich, fertile land with an intricate system of canals and waterways, home to unique ecosystems and diverse communities unlike anywhere else in the world. More than half of Vietnam's rice and fish come from the delta region and an amazing variety of fruit, flowers and animals thrive in the region.
Life in the Mekong Delta revolves around water, from the famous floating markets, with hundreds of boats packed with an unbelievable variety of fruit and flowers, to the huge agricultural industries.
The Mekong Delta is an area with abundant natural resources and unique historical and cultural values of the many ethnic communities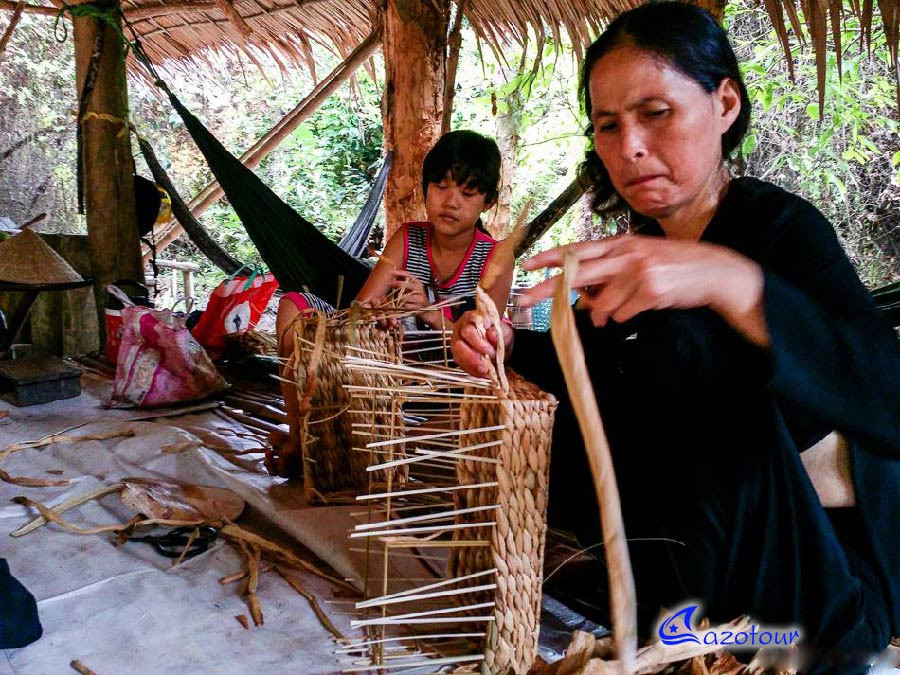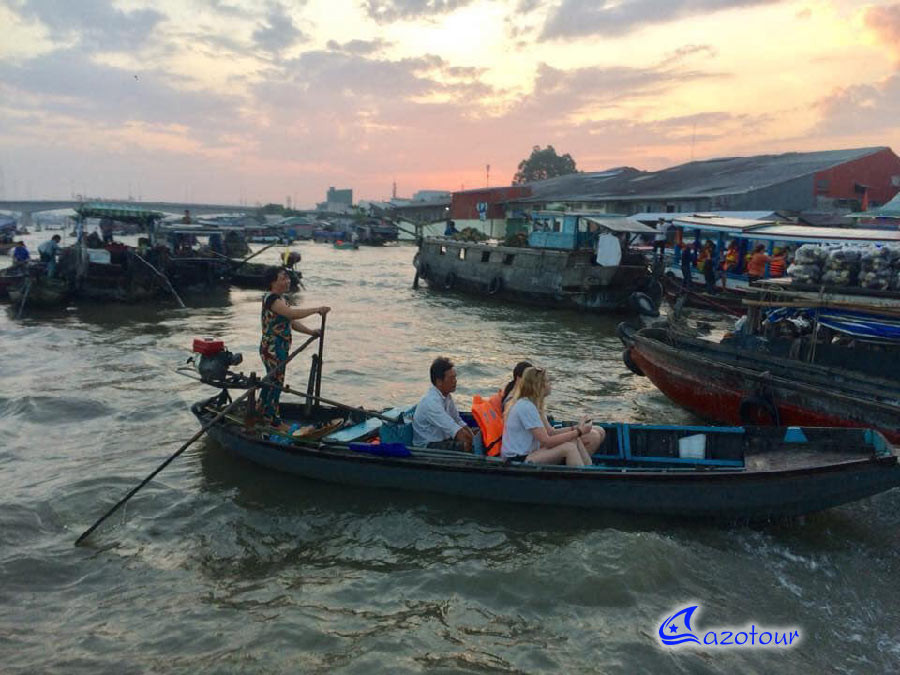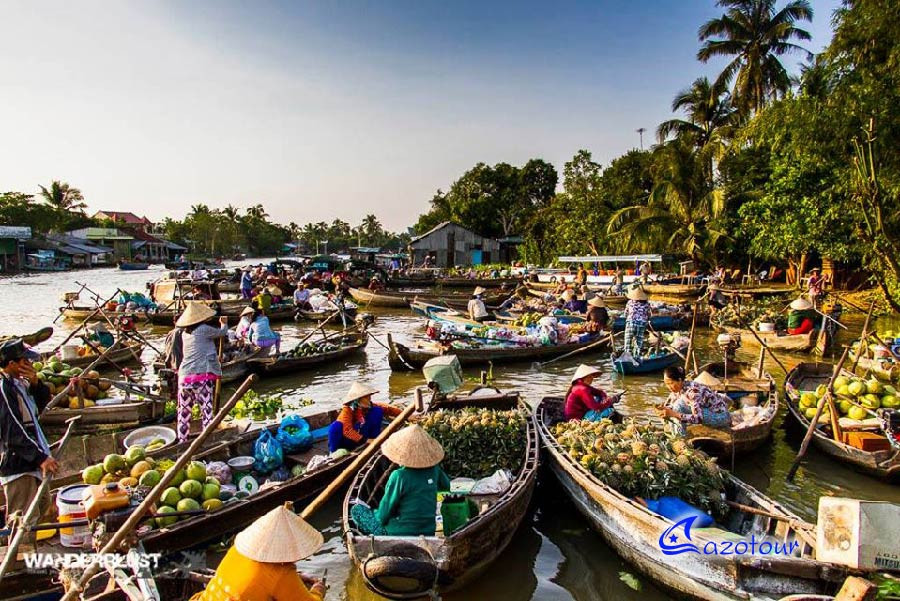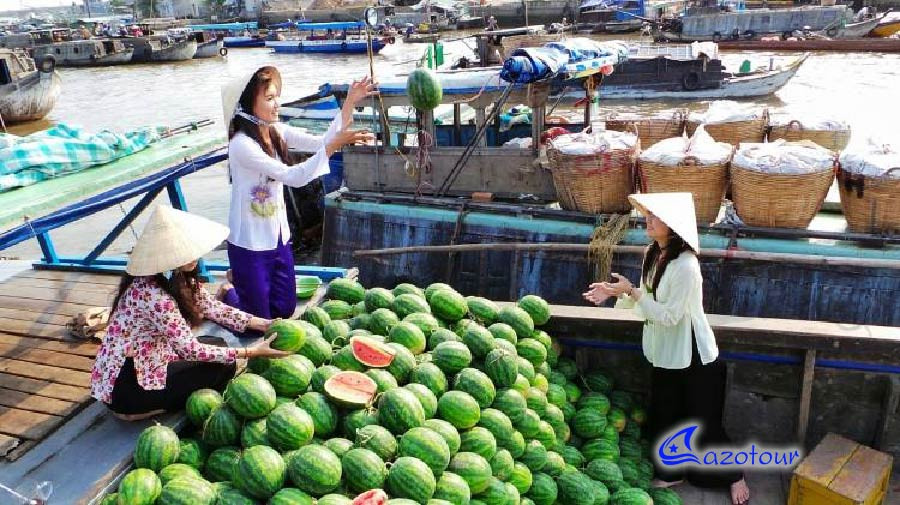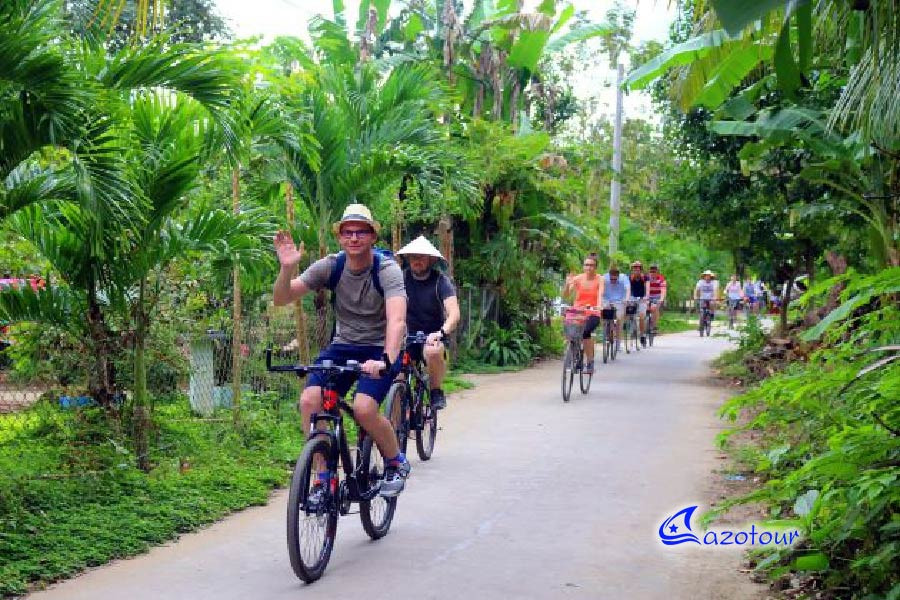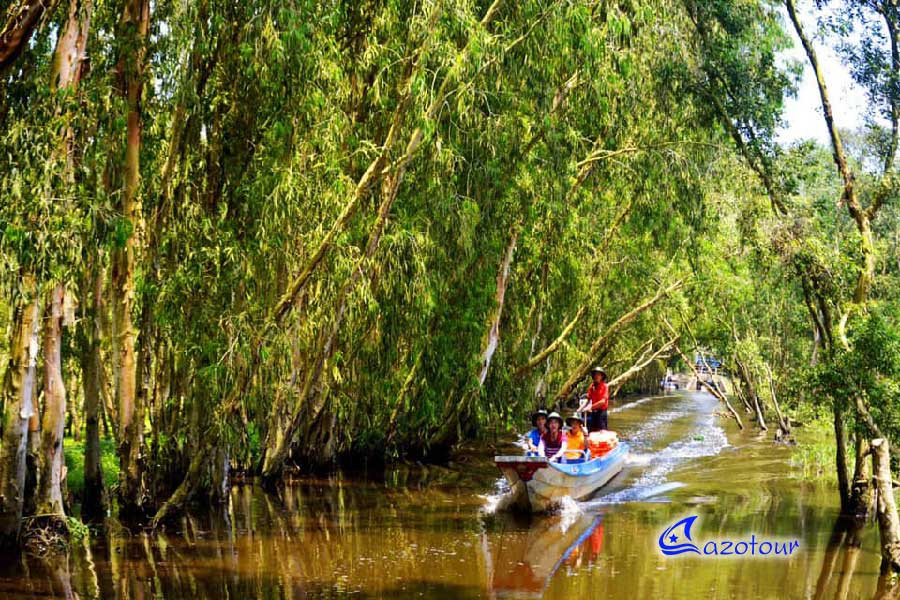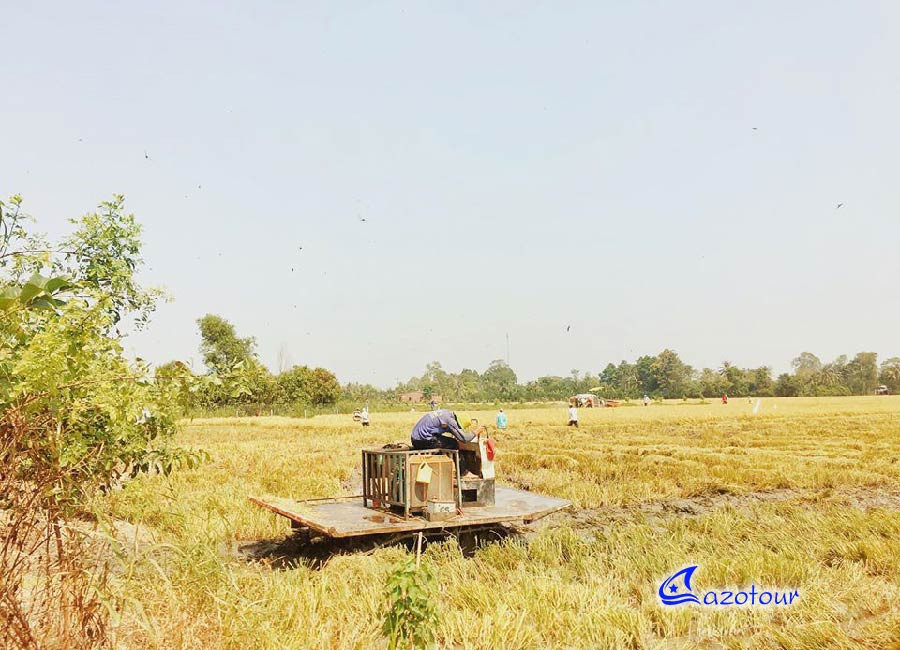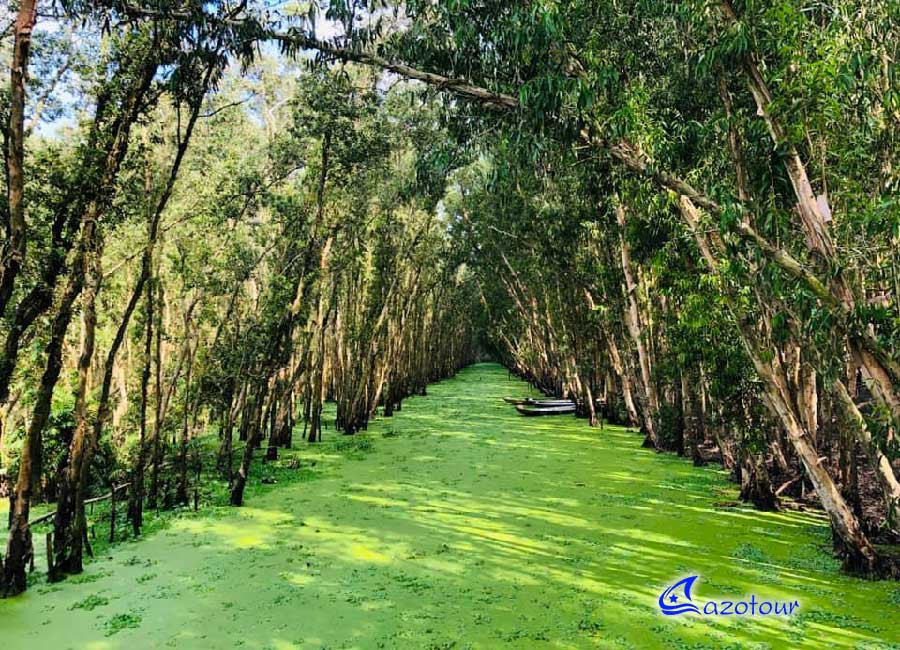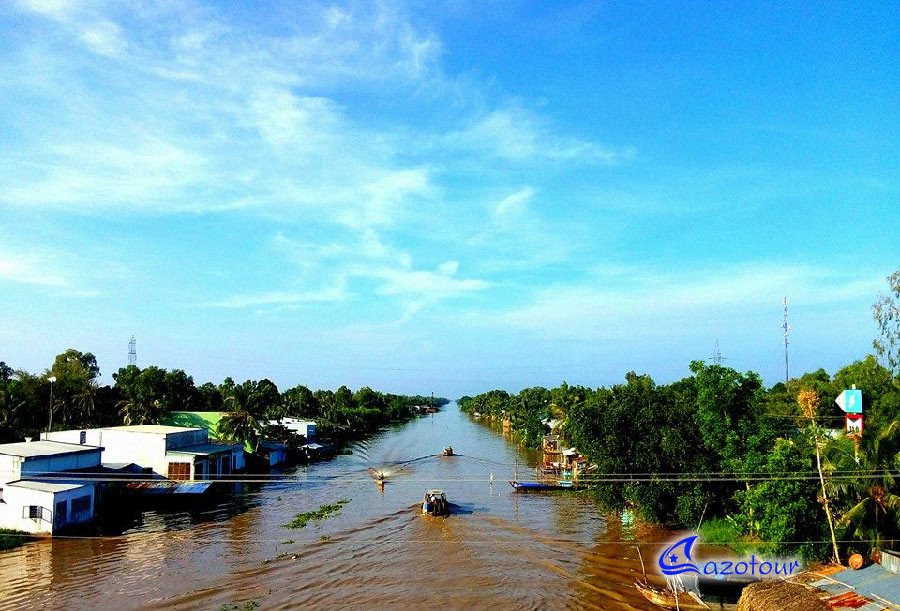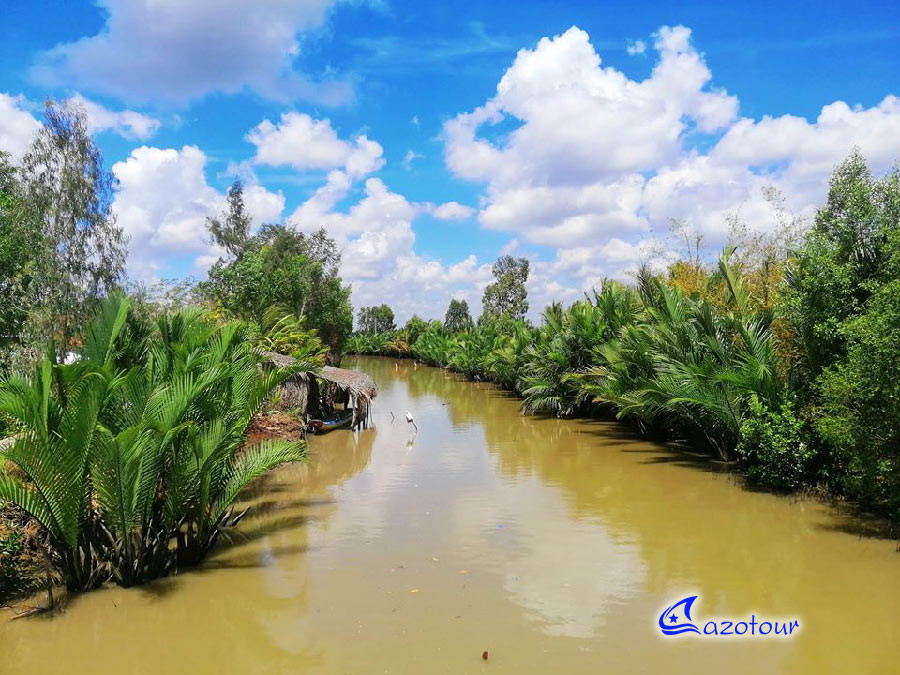 Frequently asked questions
Top Destinations
Highlighted Tours
Vietnam - Timeless Charm
The most attractive places in The Northern of Vietnam

Related Tours