Myanmar Higlights Tour - 8 Days
8 Days 7 Nights
Myanmar is often called "The Land of Pagodas", as there are numerous temples and pagodas right across the country, so many that no one knows exactly how many! They will form one of the main highlights of our trip, as we will visit various different temples, pagodas, and stupas every day.
Departure: Daily start
Tour type: Private Tour
Special tips:
All entrance fees included
All taxes & service charges included
Only 30% of grand total is deposit requested
Customer care 24/24
Visit Yangon Capital - a land is fille wide tree-lined avenues, tranquil lakes, and shimmering stupas that seem to float above the treetops.
A short but worth time to visit Myanmar - A spiritual land with thousand of temples, pagodas, or shimmering stupas
Have a chance to admire massive Shwedagon Pagoda – a golden stupa, considered as the ' Heart ' of Buddhism in Myanmar
Have a variety views of Budda Pagodas in Myanmar from the biggest pagoda, most value or strange style one
Learn more from Myanmar people - a rich cultural traditions where the people still hold tight to their traditional ways of life such as wear traditional skirts and use thanaka everywhere
Welcome to Yangon City. Myanmar's Capital is a city filled wide tree-lined avenues, tranquil lakes, and shimmering stupas that seem to float above the treetops.
You are welcome by our tour guide at the arrival and en route to your hotel. Check in and free at leisure
Dinner is managed by yourself and overnight in Yangon
Includes: Hotel; transport; English speaking guide; meals: dinner; all entrance fees
Breakfast at hotel.
Then, should be ready for tour in Myanmar's Capital. Showing respect for Myanmar's religions and traditions is of utmost importance. Both men and women should dress conservatively; cover your shoulders and wear knee-long skirts or trousers. When entering a pagoda or temple, always note to take off your shoes.
We will start touring in Yangon by visiting Gaba Aye Pagoda (World Peace Pagoda) with its cave-like design, and the nearby MahaPasana Cave, which traditionally hosts a Buddhist Tipitaka Ceremony (scripture).
Continue to visit The Chaukhtatgyi Pagoda, where is placed one of the biggest colossal reclining Buddha Image. Then, going to Sule Pagoda, with its iconic golden chedi (domed edifice), which stands squarely at the center point of the city. Going to Mahabandoola Park
Take a short break for your own lunch
In the afternoon, we will take a visit of Botataung Pagoda, named after the 1000 military leaders who escorted relics of the Buddha from India over 2000 years ago, and where sacred hair relic of Lord Buddha is enshrined. Then, drive to Nan Thida jetty to witness busy life along the Yangon River. Next, explore the lively and colorful Bogyoke Market (or Scott's Market). Wander among the hundreds of local vendors selling everything from of gems and jewelry, to cloth, slippers, and local produce.
This evening enjoy a special visit to the massive Shwedagon Pagoda – Its golden stupa is the ' Heart ' of Buddhism in Myanmar, attracting pilgrims worldwide. The Pagoda is believed to be 2,500 years old and the central stupa in surrounded by dozens of intricately decorated buildings and statues. The pagoda is encrusted with nearly 8,000 diamonds, rubies, sapphires, and topaz, and set with a 76-carat diamond at the tip.
We will have a dinner and cultural show in the restaurant
Overnight in Yangon
Includes: Hotel; transport; English speaking guide; meals: breakfast & dinner; all entrance fees
Day 2 of your Myanmar tour begins with a healthy breakfast.
After hotel check out you will be transferred to the Yangon Domestic Airport for your flight to Bagan where you'll discover the richest archaeological site in Southeast Asia with over two thousands pagodas, temples and other religious monuments that make this place a center for Buddhist studies.
Bagan is one of Asia's most celebrated archaeological sites, boasting over 2000 unique pagodas, temples and monuments and is, without doubt, a highlight if many people's Myanmar tour. We start our day with a visit to Bagan's thriving morning markets for a fascinating insight into daily life in Myanmar. From there, we proceed to our first monument of the day, the magnificent 900-year-old Shwe Zi Gon Stupa. Having explored this marvellous gold-clad monument, we make the short journey to the famous Htilominlo Temple. Constructed entirely of red brick and standing at over 150 feet tall, the Htilominlo Temple is one of the most recognisable landmarks on the Bagan horizon, and is home to a number of spectacular plaster mouldings. From here, our next stop is the Shwesandaw Pagoda, consisting of five layered terraces and crowned with an intricately decorated stupa.
After a break for lunch, we visit a local workshop to experience first-hand some of Bagan's famous lacquerware being produced by hand. Returning to the archaeological zone, we next visit the stunning Manuhar Temple. One of the oldest temples in Bagan, main attraction of the Manuhar Temple is the numerous enormous Buddhas to be found inside, including a unique reclining Buddha. The final stop of our Bagan day tour is at the Hindu Temple of Nan Phaya where we can experience intricate carvings depicting the Hindu God Brahma, before experiencing a phenomenal sunset over Bagan from the pagoda.
Optional: Experience the magic of Bagan and a thousand years of history from the enchanting platform of a hot air balloon; for the first time ever, "Balloons Over Bagan" and "Oriental Ballooning" offers visitors exclusive sunrise champagne flights over the ancient pagodas of Bagan from October to March (requires pre-booking).
Includes: Hotel; transport; English speaking guide; meals: breakfast & lunch; all entrance fees
An essential part of any Myanmar tours is the chance to experience the local culture and way of life, which has remained unchanged for hundreds of years.
Our Salay day tour begins with a visit to the nearby town of Chauk, where we will explore one of the largest markets in the region. With all manner of goods on sale, you will have the chance to explore at your own leisure and sample some of the local delicacies on offer.
Returning to Salay, we visit one of the most important of the town's 50 active monasteries, Yoke Sone Kyaung. The oldest remaining wooden monastery in the region, this beautiful and unique building is now home to a wonderful museum hosting a range of artefacts from the Konbaung period. Having had the chance to explore this historic complex, we continue to the equally renowned Shin Pin Thar Long to visit a famous 13th-century lacquerware image of the Lord Buddha.
On our return journey, we have plenty of time to explore the historic British buildings that dominate much of the local landscape. As charming as they are beautiful, the colonial buildings evoke a sense of days gone by and tell the story of an important part of the region's history. Before returning to our accommodation, we have the option of visiting a local plantation to witness palm sugar being produced using traditional techniques.
Includes: Hotel; transport; English speaking guide; meals: breakfast & lunch; all entrance fees
After breakfast, you will be transferred to the domestic airport for your flight from Bagan to Mandalay. From the Mandalay Airport, you'll make a short stop at Mahagandayon – a famous Buddhist monastery where more than a thousand monks live and study.
Our Mandalay day tour begins after hotel check in with a visit to a traditional Gold Leaf factory where we observe the fine art of creating sheets of gold just a fraction of a millimetre thick. From here, we pay a visit to the giant seated Buddha at the Mahamuni Pagoda, before visiting a famous stone carving street to witness local craftsmen at work. After a short stop at a Local Jade Market, we visit the monks of the Grand Shwe In Bin Monastery before enjoying a delicious lunch at a traditional restaurant.
In the afternoon, our guided tour of Mandalay continues with a trip to the Shwenandaw Monastery. Dating back to 1878, the monastery is famed for its incredible teak carvings of Buddhist myths which line the walls and ceilings. Our next stop is the magnificent Khuthodaw Pagoda, home not only to a beautiful golden stupa but also to the world's largest book. A short journey up Mandalay Hill takes us to our final stop of the day, from where we can enjoy magnificent views across the city and Ayeyarwady River before returning to your accommodation.
Free time and overnight in Mandalay
Includes: Hotel; transport; English speaking guide; meals: breakfast & lunch; all entrance fees
After breakfast you will be transferred to the Mandalay Airport for your flight to Heho.
A pleasant surprise awaits you here because the elevation of the Shan Plateau is roughly 1000 meter above sea level and thus the weather is a bit cooler.
We begin our Inle Lake tour in Heho, from where we start our drive through the stunning Shan Landscape to the Town Of Pindaya. The scenery in this region is amongst the most incredible to be found in the country, with rolling hills, traditional farms and villages displaying a truly spectacular array of colours. Life in the Shan State has remained largely unchanged for decades, and the local population still use traditional methods to cultivate their fertile lands, providing us with a wonderful insight into this untouched corner of Myanmar. One of our first stops is to explore the magnificent limestone caves of Pindaya, which are home to over 8,094 Buddha images and overlook a stunning lake.
Continuing our drive, we visit a traditional Shan paper and parasol factory, where goods are still made by hand using traditional methods. Further along our route, we have the opportunity to taste some delicious locally produced Honey at the Plan Bee Beekeeping Centre. In the afternoon head to Inle Lake, your overnight place after this intense and beautiful day in Shan State.
Includes: Hotel; transport; English speaking guide; meals: breakfast & lunch; all entrance fees
After breakfast, we begin our Inle Lake boat tour with a visit to the '5 Day Market' for a fascinating insight into traditional life on Myanmar's second largest lake
From there, we continue by boat to a traditional silversmith, where we can see intricate items of jewellery being made by hand using traditional methods. The village of Paw Khon is our next stop and is famous locally for its fine silk weaving industry which we will experience first-hand.
As we continue our Inle Lake boat tour, we visit a number of other local industries including a boat making workshop and a traditional Cheroot Factory, where this unique style of cigar is still hand rolled using tobacco and tamarind. The Jumping Cat Pagoda and Nga Phe Kyaung Monastery are our next stops, before proceeding to the sensational Phaung Daw Oo Pagoda. A highlight if many people's visit to Inle Lake, the pagoda houses 5 gold carvings of Buddha, upon which pilgrims apply small squares of gold leaf as a form of blessing.
The return part of our trip takes us through Inle Lake's largest floating village at Ywama where we will explore the floating garden and learn more about the Inthar way of life. We then return to our accommodation, where our Inle Lake boat tour will end.
Comeback and overnight in Inle
Includes: Hotel; transport; English speaking guide; meals: breakfast & lunch; all entrance fees
You won't be so willing to collect all your luggage early in the morning but you'll have to get ready for the transfer to Nyaung Shwe Jetty by boat and then for the drive to the Heho Airport to catch the Yangon flight.
Your Myanmar tour has come to an end! We hope you had a really good time in the Burma Buddhist Land.
Includes: Transport; English speaking guide; meals: breakfast
Price from (USD):

Category
MYANMAR TOUR PACKAGE 8 DAYS TOUR

Standard

No of pax
02 pax
04 pax
06 pax
08 pax
Single Sup
3 STAR
1115
905
819
795
215
4 STAR
1365
1125
1045
1015
375
Note:
Price is in USD per passenger in Twin shared room
Season promotion can be applied with further contact
Inclusion:
Accommodation as mentioned in TWN shared room as per itinerary
Professional English speaking guide escort you
Private transfers by A/C tourist vehicle as per the itinerary
All entrance fee as mentioned in the program
Private local boat excursion in Mingun Inle Lake
Water and cold towel on sightseeing
Meals as mentioned in the program (B - Breakfast; L - Lunch; D - Dinner)
Government Tax (VAT) & service charges
Exclusion:
All International airfare and domestic airfare (Yangon - Bagan// Bagan - Mandalay// Mandalay - Heho// Heho to Yangon)
Myanmar visa stamping fee
No guide and transfer on the last day at Yangon Airport.
Early check-in and late check-out at hotels (checkin time: 14.00 - check out time: 12.00)
Other meals, beverages, tips, gratuities and other personal expenses
Compulsory personal travel insurance
All other services which is not mentioned above
What to bring?
Print out your Myanmar Highlights 8 Days Tour Booking Confirmation.
Bring your passport during the trip.
Take walking shoes, raincoat, jacket, extra clothes, torch, insect repellent and sunscreen...etc
Prepare cash for personal expenses
What to know?
Do not wear short clothes when visiting pagodas, temples, churches and mausoleum
Special food's request (diet or vegetarian, food allergy …) should be informed before your departure date.
Beside the essential items such as long sleeve clothes, hat, trekking shoes, sunscreen, mosquito repelent, you can carry some extra things as camera, flash light, water etc
The period from April to October will good to pack a wide-brimmed hat, sunscreen (~SPF30) and from November to March, more warm clothing is advised.
After using services of rowing boat trip, local tuktuk (cyclo); bellman or waiter always expect some tippings for their hard work besides of their fixed salary.
Every hotel/homestay have free luggage storage rooms for their clients. You can consider to re-pack again your neccessery handbag or backpack for each tour while the other can be left at hotel
Tour cost & availability can be changed in X'Mas, Easter Season, Western New Year and Vietnamese New Year. Please contact for more information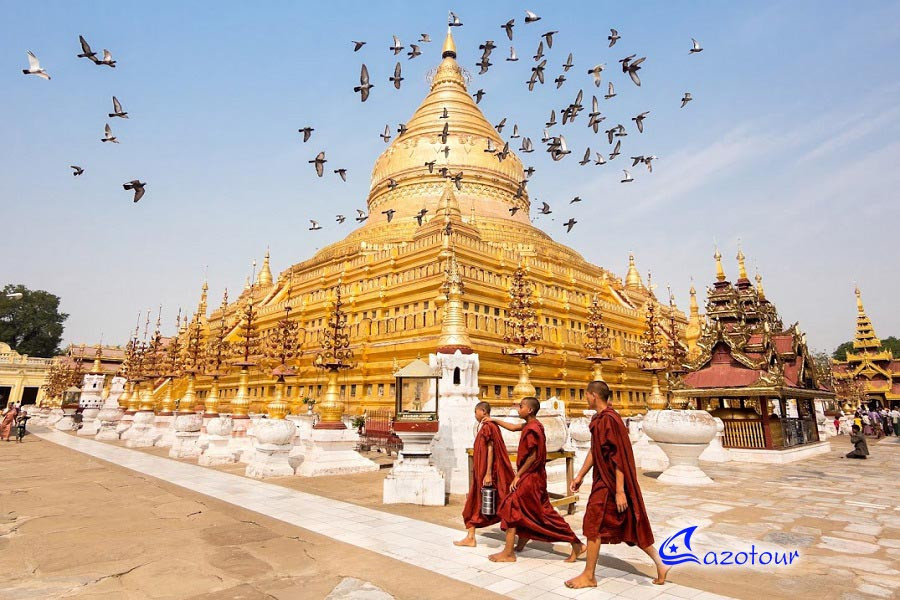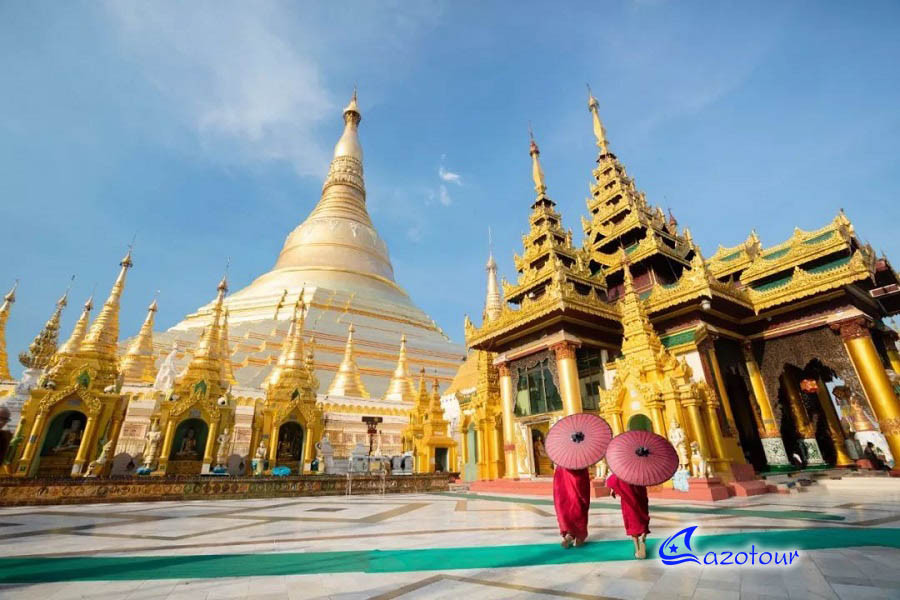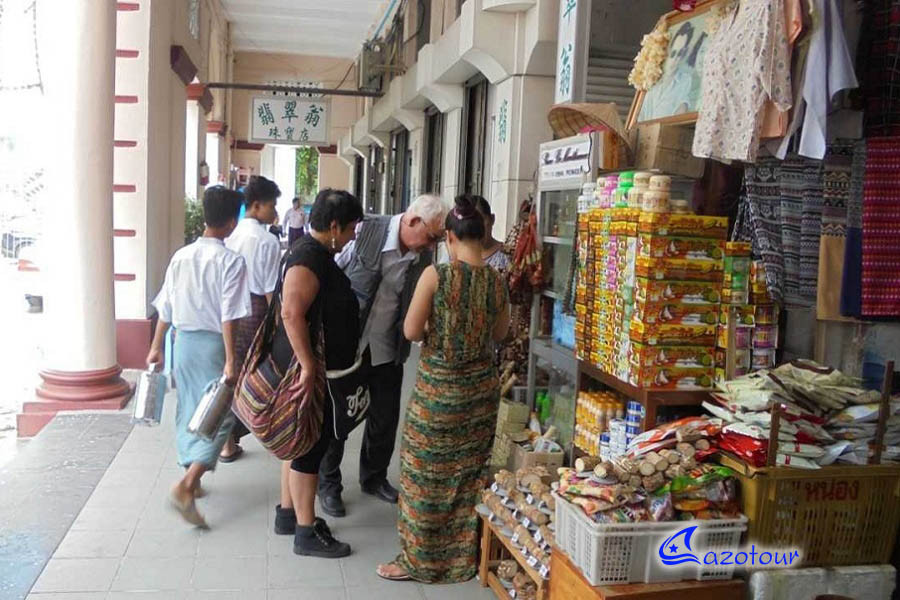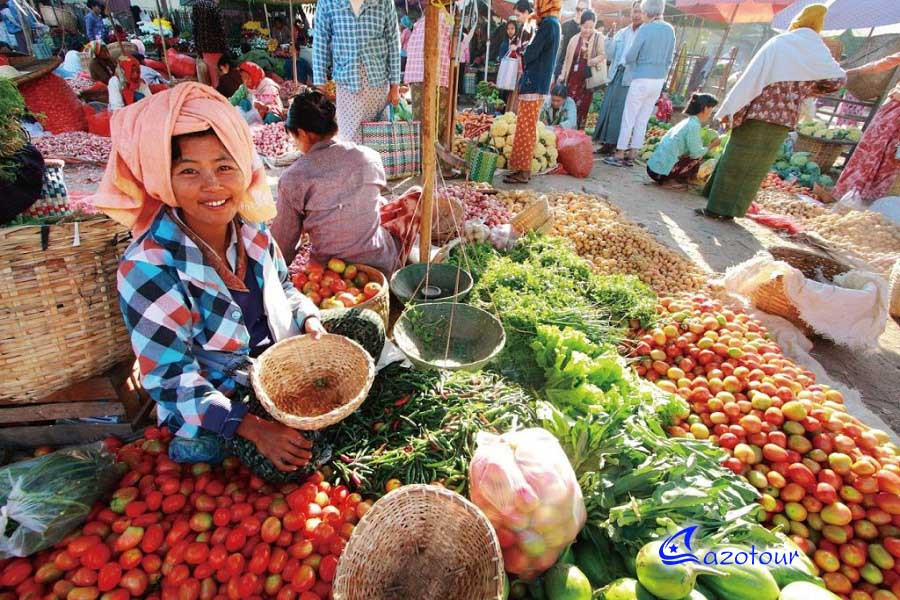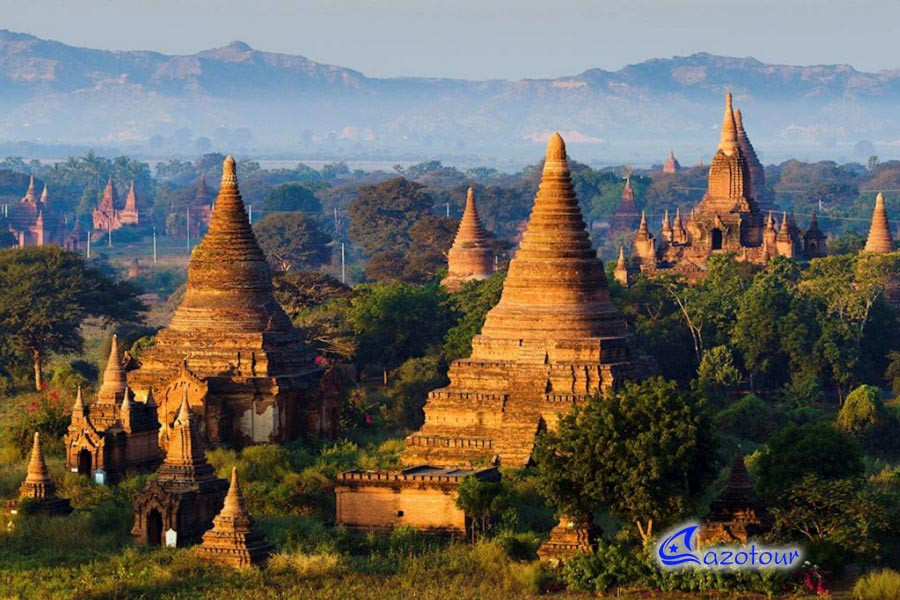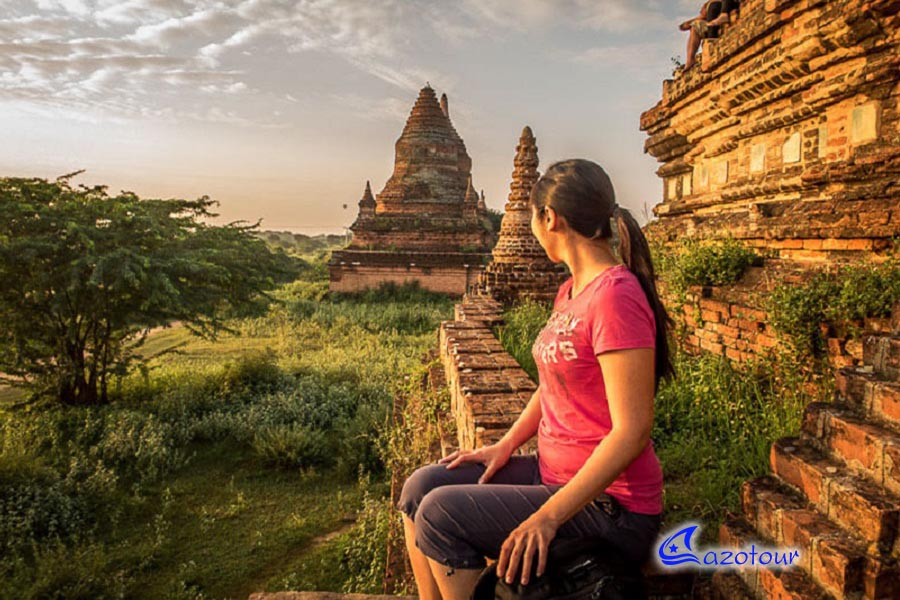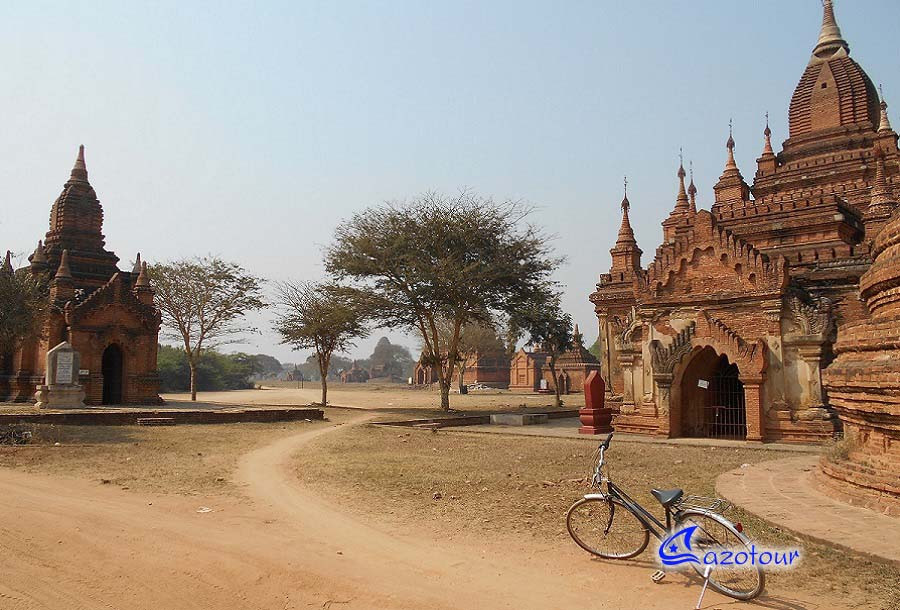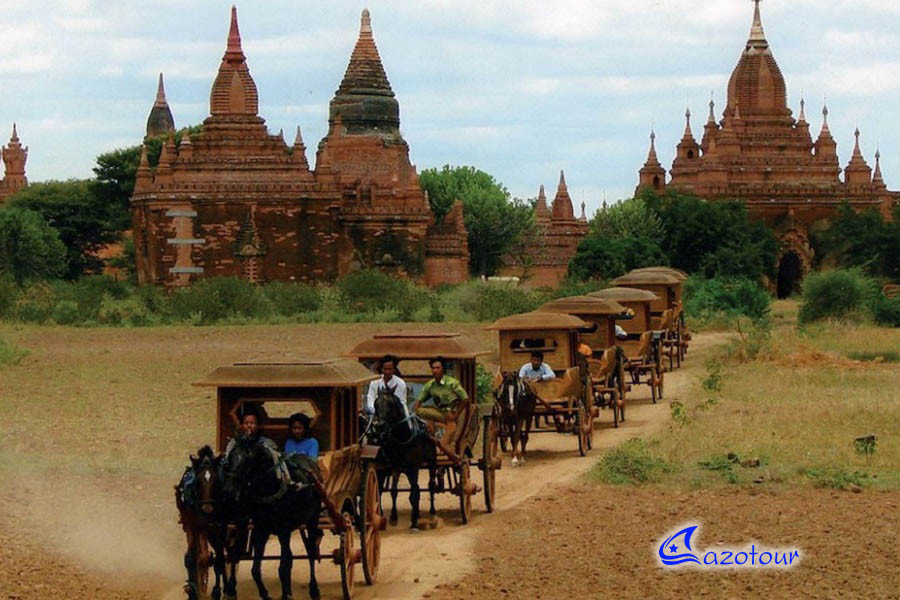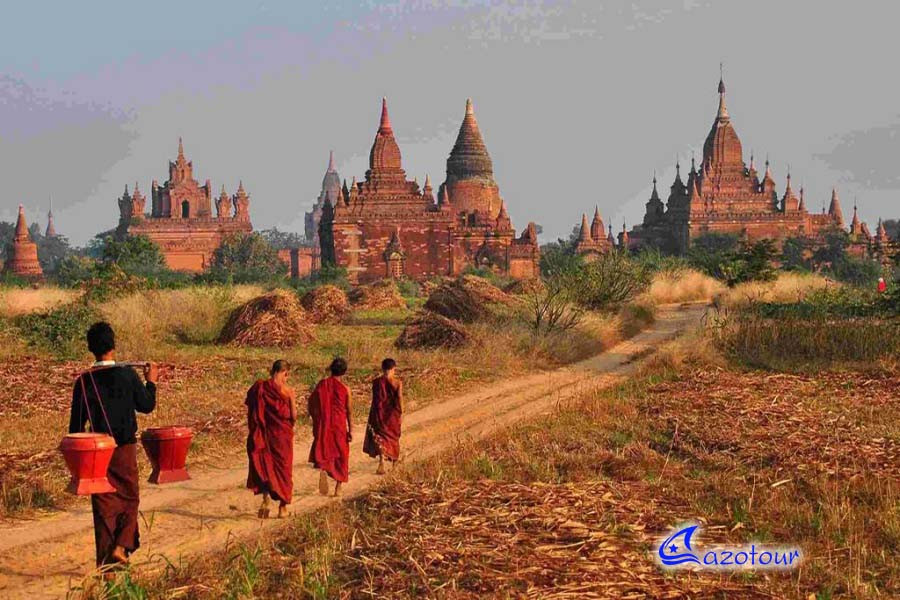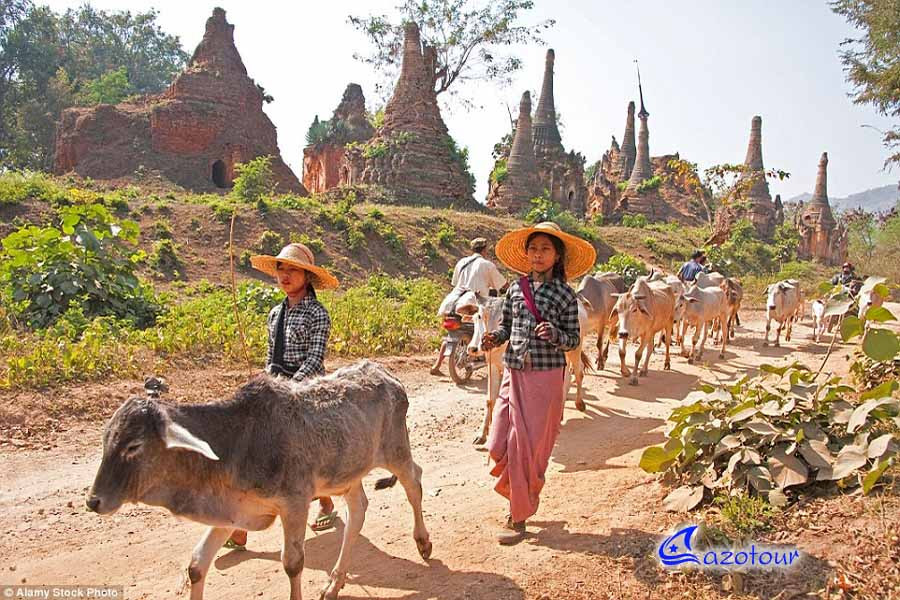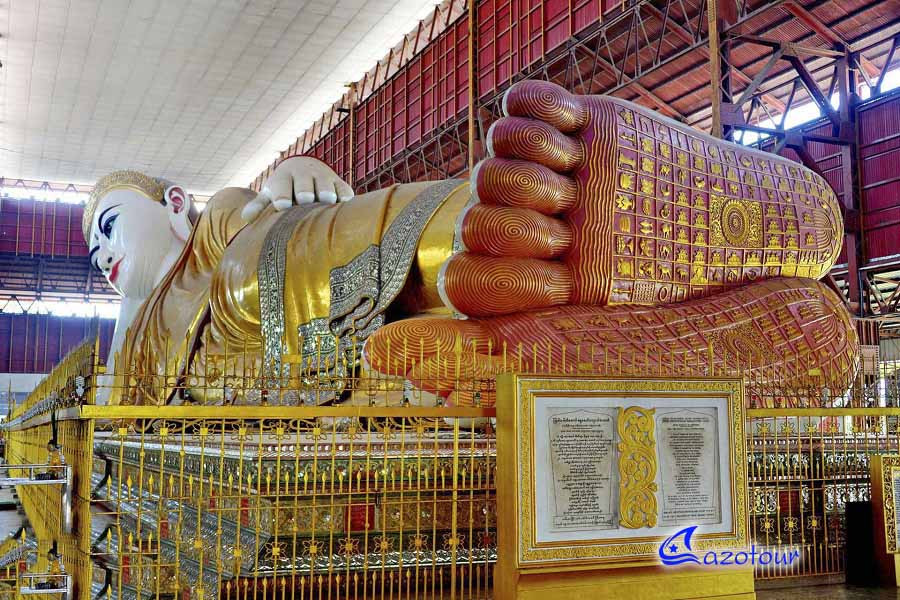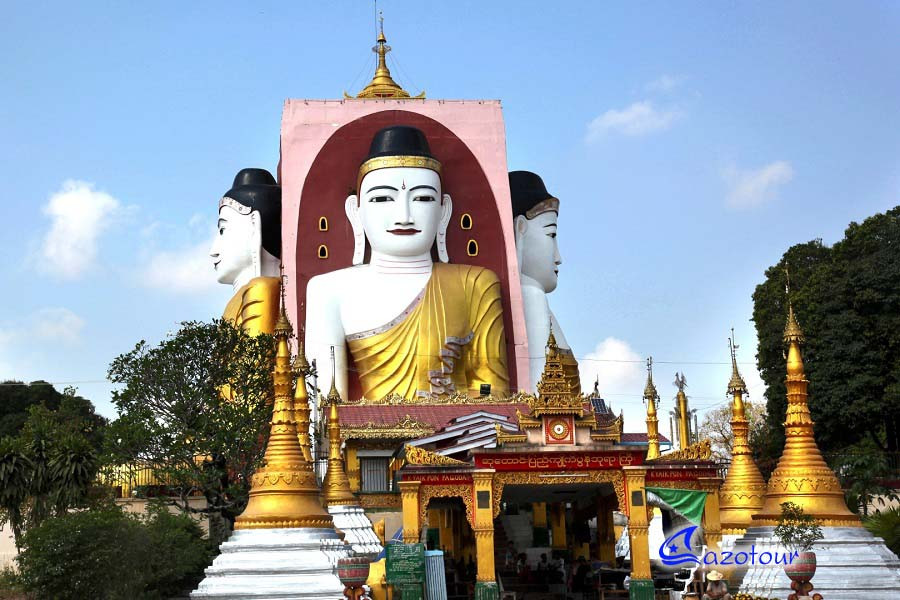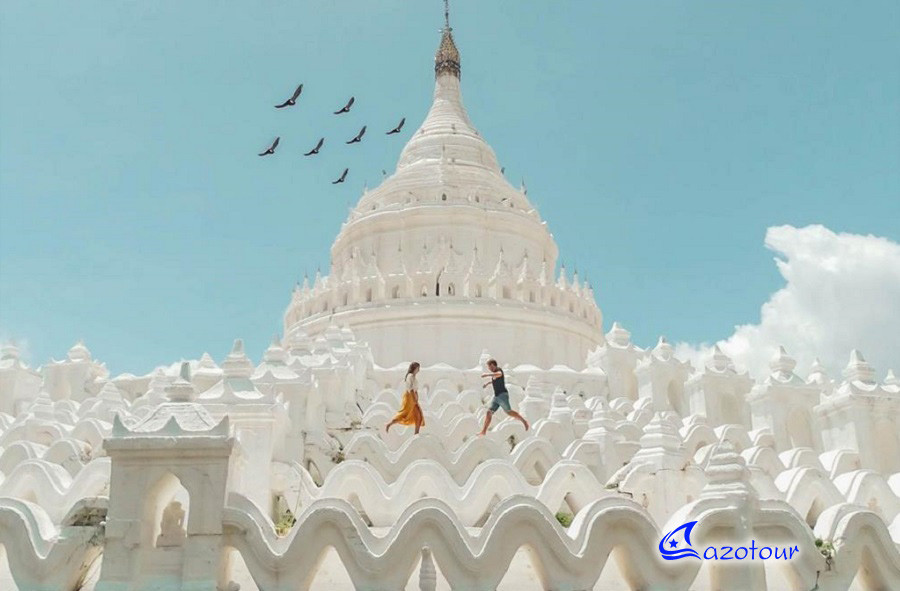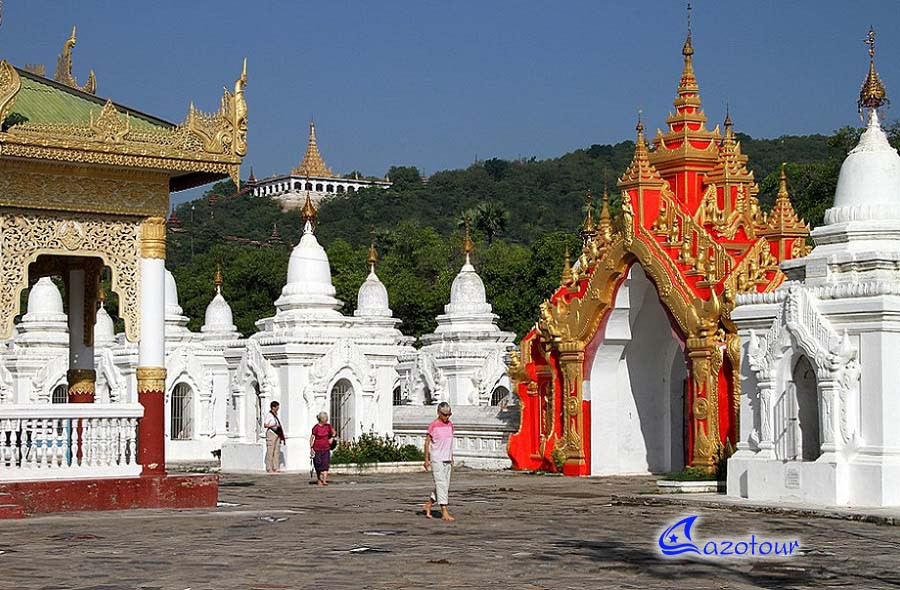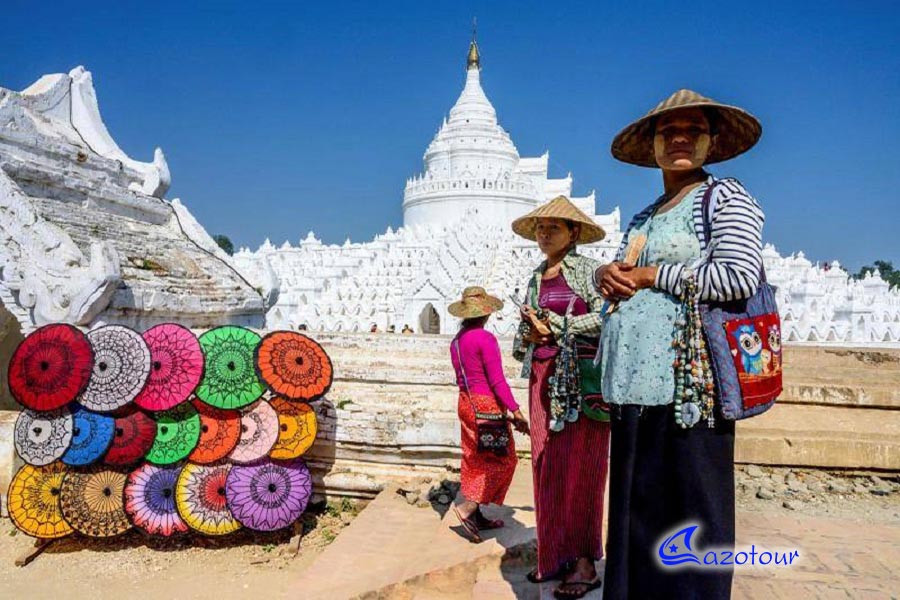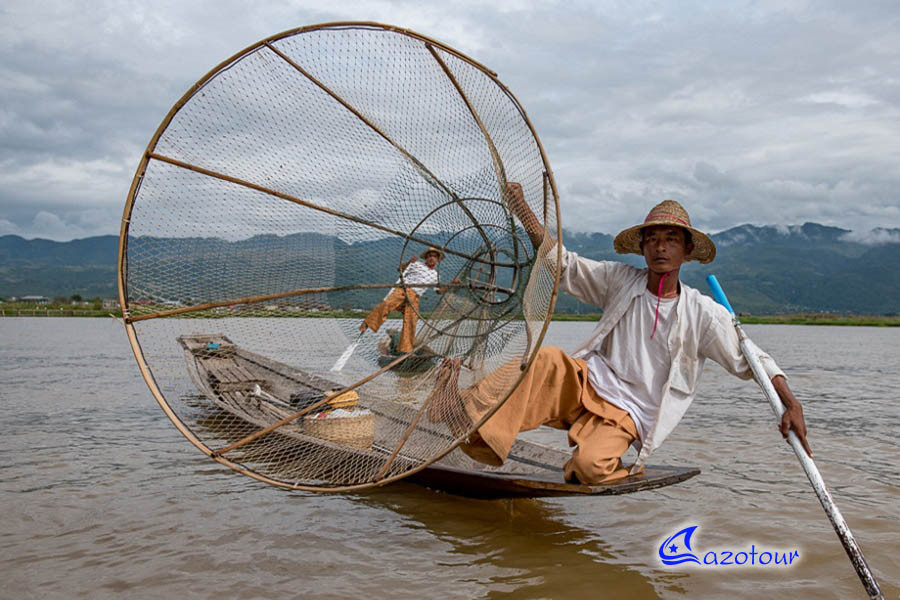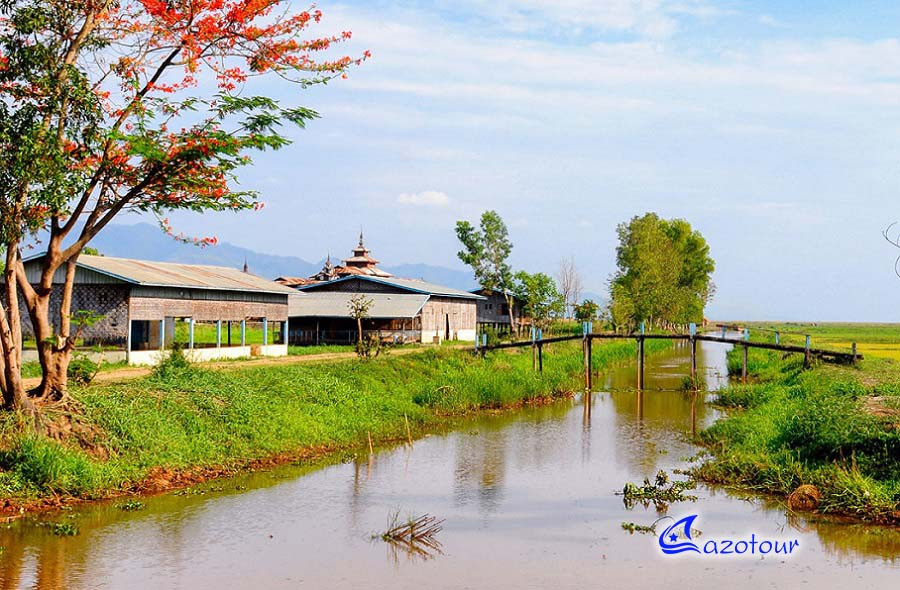 Frequently asked questions
Top Destinations
Highlighted Tours
Vietnam - Timeless Charm
The most attractive places in The Northern of Vietnam

Related Tours