Ha Long Bay, Vietnam | 2-day cruise tours in Halong Bay
Ha Long Bay is always a must-see on the itinerary of most visitors to Vietnam. With the exception of a few visitors who do not have many choices for limited vacation time, most tourists choose Halong Bay 2 day 1 night boat cruise from Hanoi to completely appreciate the ideal splendor of Ha Long Bay day and night.
Beside the option of a day tour or 3-day 2-night cruise tour to Halong Bay from Hanoi, the most common travel itinerary for the majority of visitors is halong bay two-day one-night overnight boat excursion, which is just right for most travelers in terms of value for money, experience, and time.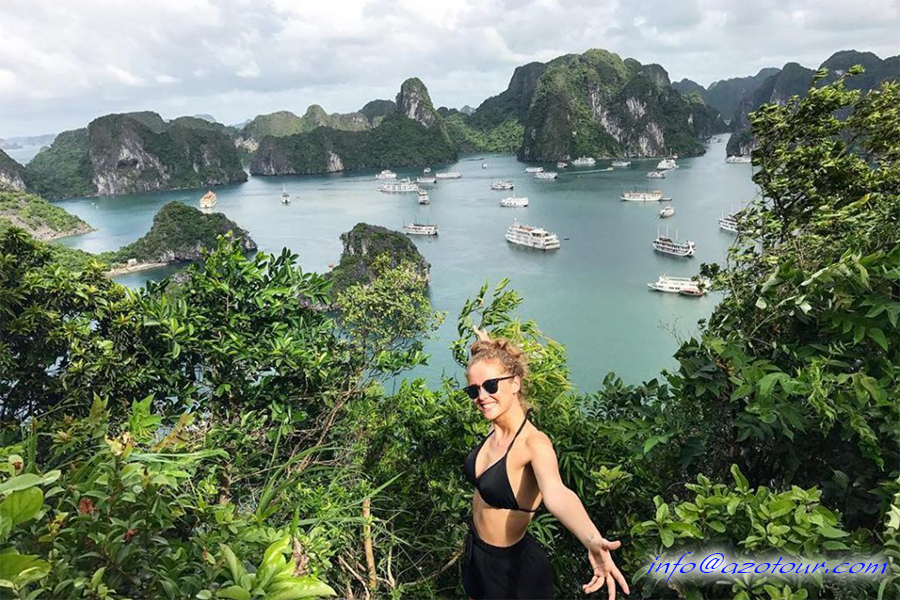 Relaxing and participating in activities that are only offered on overnight tours
By joining this boat at 2 days on Halong natural heritage site, visitors can choose the major key itinerary of Ha Long Bay, visit the most interesting places such as Amazing Cave, Titov Beach.., take a brief rest time, eat fresh seafood, and enjoy the gorgeous peaceful atmosphere.The trip is not prohibitively expensive, as the cost of a two-day adventure covers transportation, sightseeing, entertainment, and meals, with a beginning cost of roughly $100 USD per person on the ship rather than staying in a fixed location at the same cost.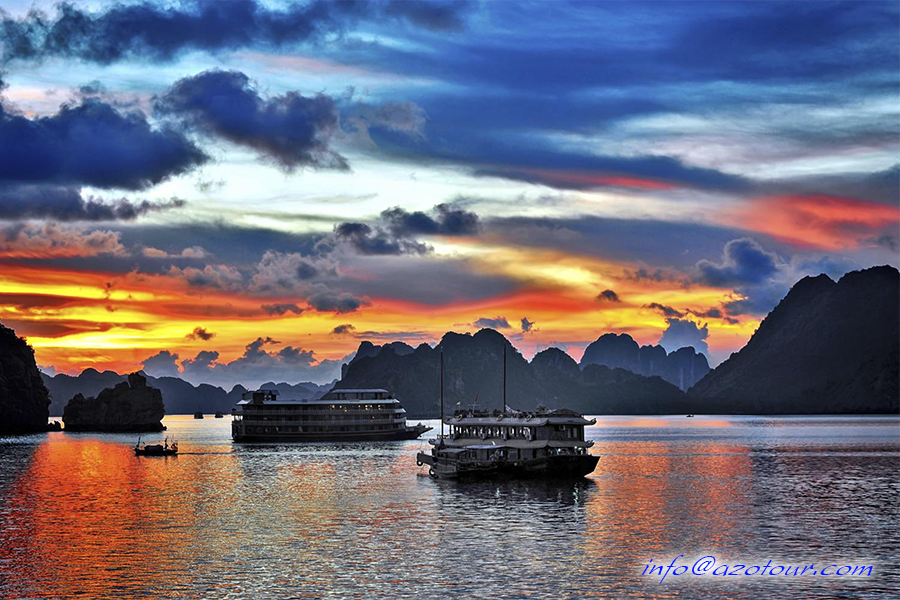 Admire Halong dawn in the morning
There are also more alternatives for service quality, ranging from affordable boat tours to high-end tours onboard luxurious 5-star boats with swimming pools and other amenities. Massage, relaxation, and live music provide an elegant and refined experience...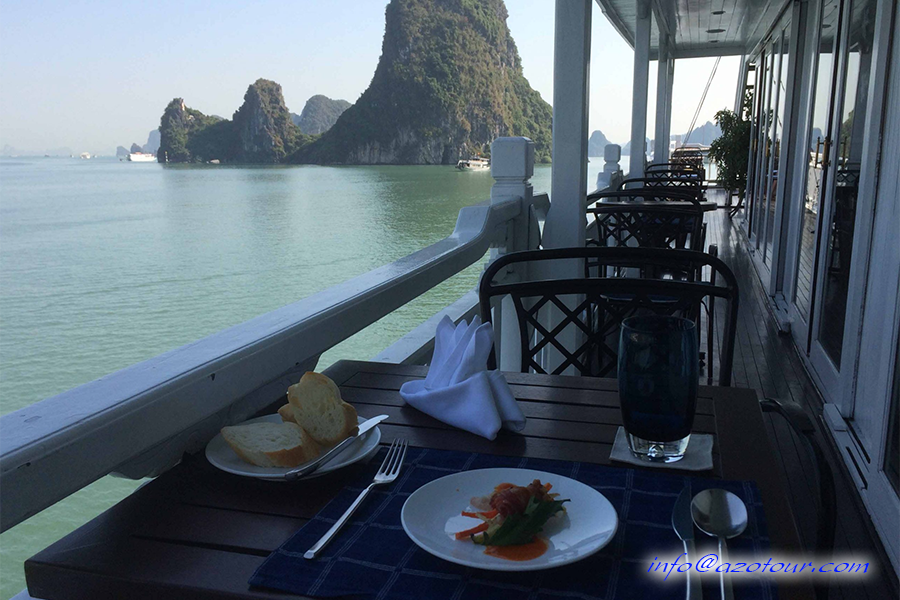 Romantic breakfast on the beautiful bay of Ha Long with AZOTOUR Vietnam
Examples of the best 2-day cruises in Ha Long Bay that can be completed with luxury cruise itineraries are the Scarlet Pearl, Capella Cruise, Au Co Cruise, Victory Star Cruise, and so on.