30 Amazing places to visit in Vietnam
It is no doubt to say that Vietnam is a perfect destination for first-time travelers. Along the more than 1600 meter long of Vietnam's coastline, there are too many beautiful places that make you have to stop and admire its amazing landscapes. But what are the best tourist attractions in Vietnam? What are the best places in Vietnam?
You are wondering is Vietnam good to travel 2020? The answer is yes. It's a wonderful country with friendly people, beautiful nature, interesting wildlife, architecture, history, and food. You can easily travel around Vietnam for weeks, or even months and still have unexplored places to go.
Or are you looking for places to visit in Vietnam, but not sure where to go?To make things about easier for you and to inspire a more diverse itinerary, I've made this list of top things to do in Vietnam with 25 best places to visit
1. 𝓖𝓞𝓛𝓓𝓔𝓝 𝓑𝓡𝓘𝓓𝓖𝓔
This is one of the newer Vietnamese tourist attractions. The Golden bridge opened in 2018 and has since become a viral phenomenon due to its very unique look and design with the massive hands holding up the bridge.
It's located in Bà Nà Hills, near Da Nang, and was designed to connect the cable car station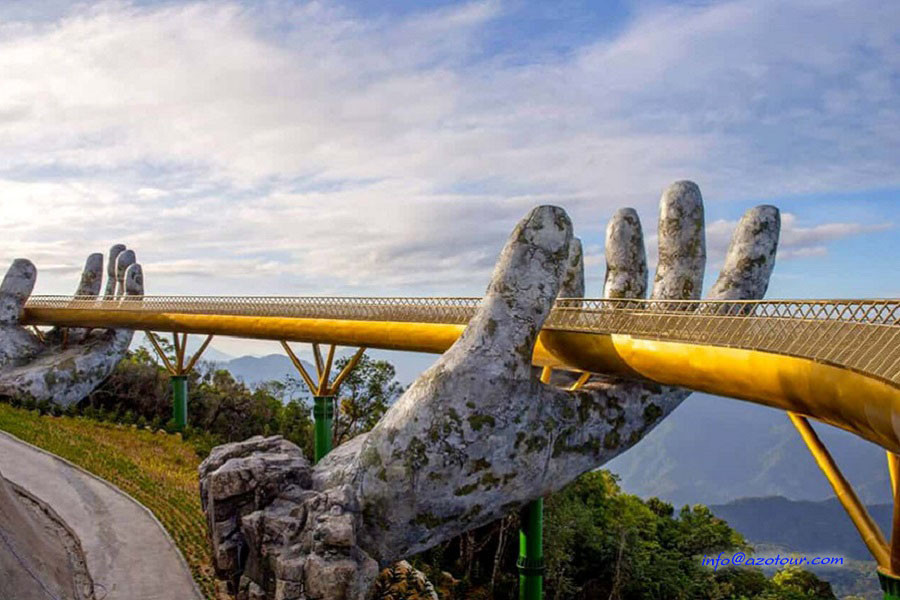 2. 𝓑𝓐𝓒 𝓢𝓞𝓝 𝓥𝓐𝓛𝓛𝓔𝓨
There are plenty of beautiful valleys and rice terraces in Vietnam, but Bac Son Valley is a place that definitely deserves more attention.
Not only is it picturesque, but it's also less touristy than Sa Pa.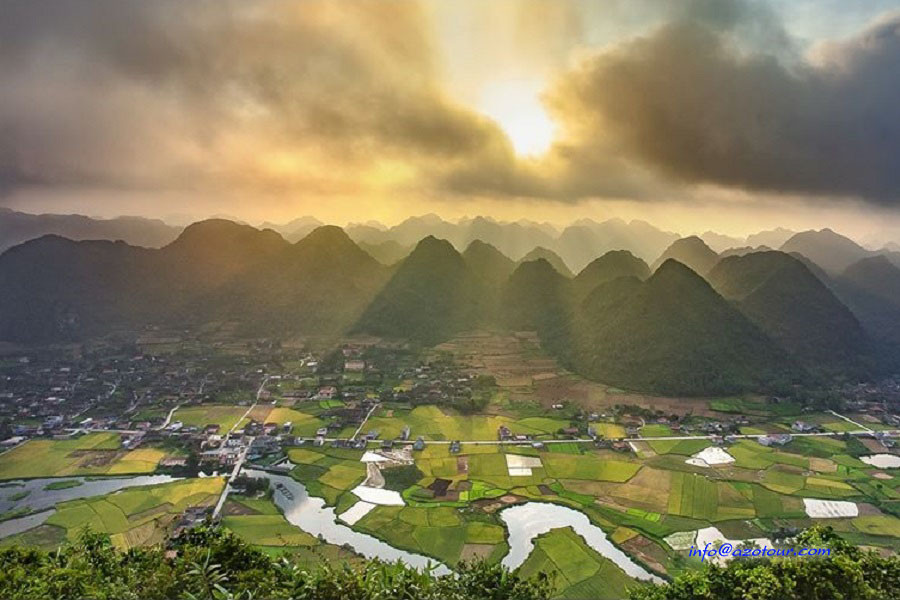 3. 𝓗𝓐𝓛𝓞𝓝𝓖 𝓑𝓐𝓨
One of the 8 UNESCO heritage sites in the country, Halong Bay is truly stunning with its massive limestone cliffs and lush nature. It has become a very popular destination to go for a boat ride.
Normally you book 1 or 2 days on a boat and travel around the archipelago. You can also overnight at Cat Ba Island for example, and explore more of Halong Bay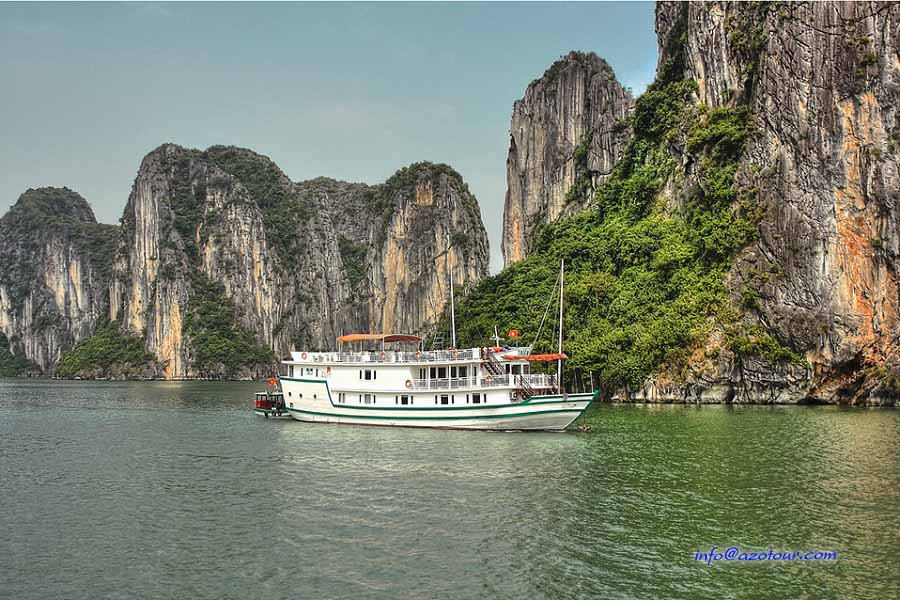 4. 𝓟𝓗𝓤 𝓠𝓤𝓞𝓒 𝓘𝓢𝓛𝓐𝓝𝓓
The paradise island of Vietnam, and the gem of the south. Phu Quoc has become one of the top beach destinations in Southeast Asia.
Unfortunately, there are some problems with waste, not only because of tourism but more so because the government doesn't have a regional garbage system in order to keep all beaches free from waste.
But, there are still many beautiful places where you can go to. Many hotels have their own private space on the beach where they make sure to keep it clean for guests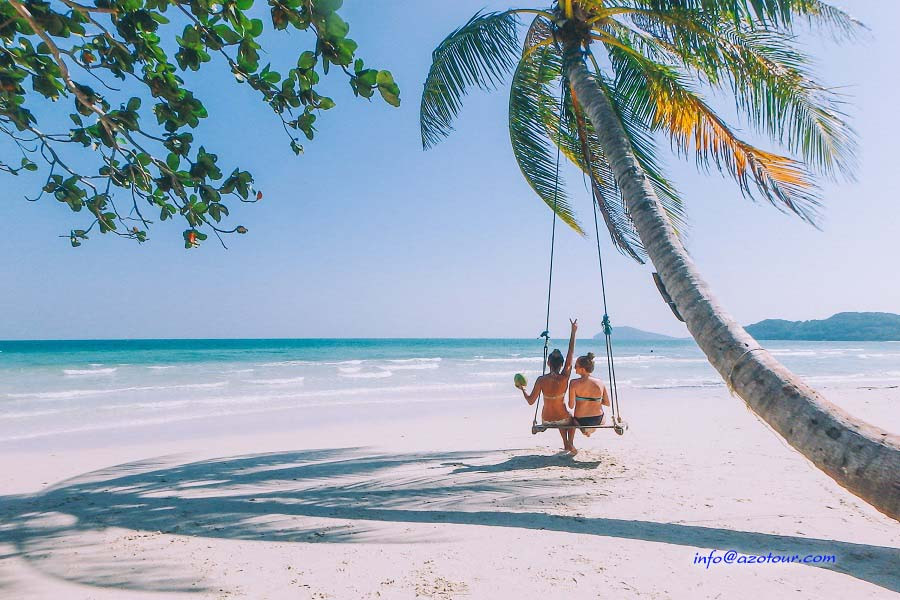 5. 𝓜𝓨 𝓢𝓞𝓝 𝓗𝓞𝓛𝓨𝓛𝓐𝓝𝓓
Often dubbed as the "Angkor" of Vietnam. It's a UNESCO world heritage site that shouldn't be missed if you're interested in history.
My Son is a temple complex constructed between the 4th and the 14th century AD by the kings of Champa.
During this period it was a religious site and burial place for royalty and national heroes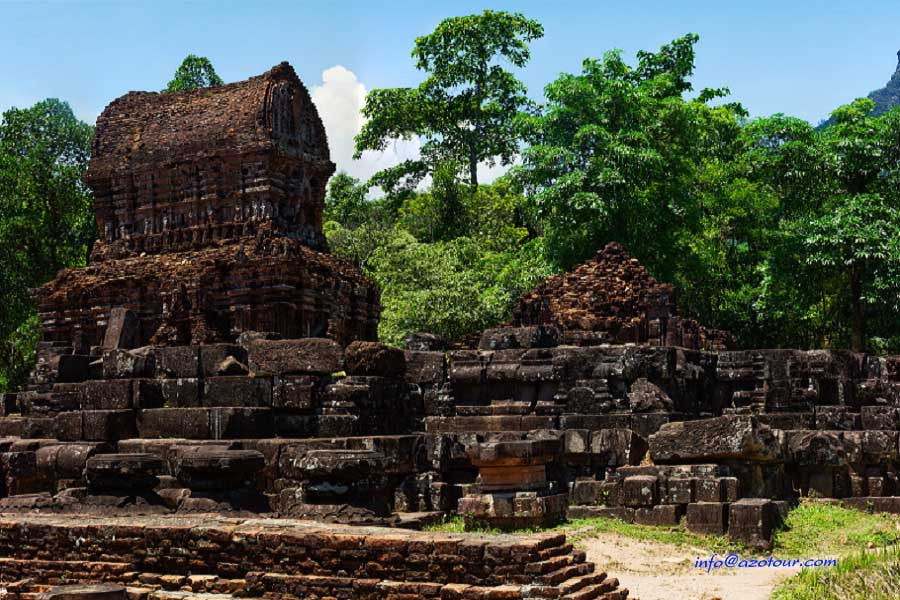 6. 𝓢𝓐𝓟𝓐 𝓜𝓞𝓤𝓝𝓣𝓐𝓘𝓝 𝓣𝓞𝓦𝓝
One of my favorite places to visit in Vietnam. The Sa Pa valley is located in the Lao Cai province and is home to five ethnic tribes.
SaPa is famous for its picturesque rice terraces and mountains. The best way to experience SaPa is to hike with a local guide and then stay at a homestay where you get to eat and stay with a local family.
It's a great way to learn more about the culture and the different traditions and lifestyles of the SaPa tribes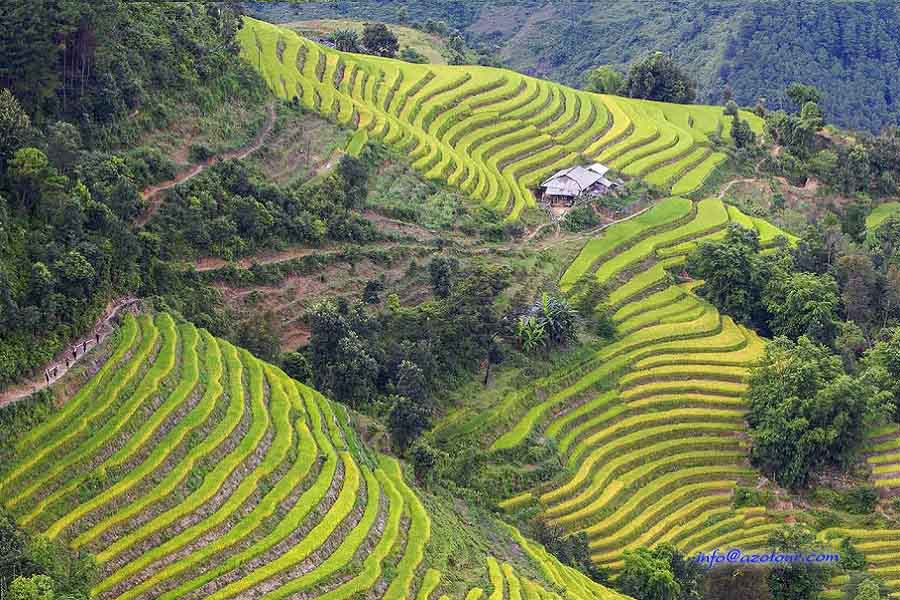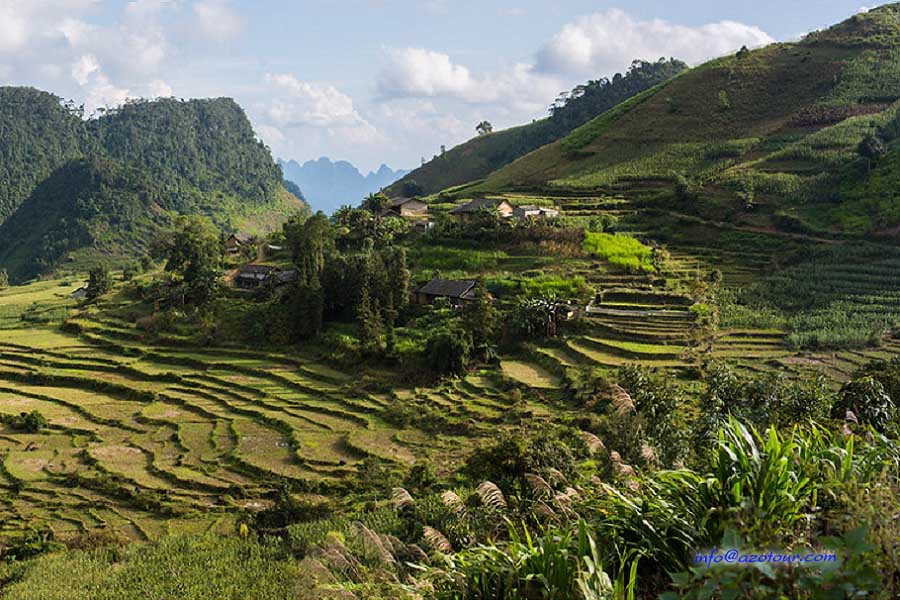 7. 𝓢𝓞𝓝 𝓓𝓞𝓞𝓝𝓖 𝓒𝓐𝓥𝓔
The World's largest natural cave is one of the best places to visit in Vietnam for adventurers. Son Doong Cave is approximately three million years old, and it's a massive cave in the national park of Phong Nha-Ke Bang.
There's a river running through it, and you can even stay overnight and camp inside the cave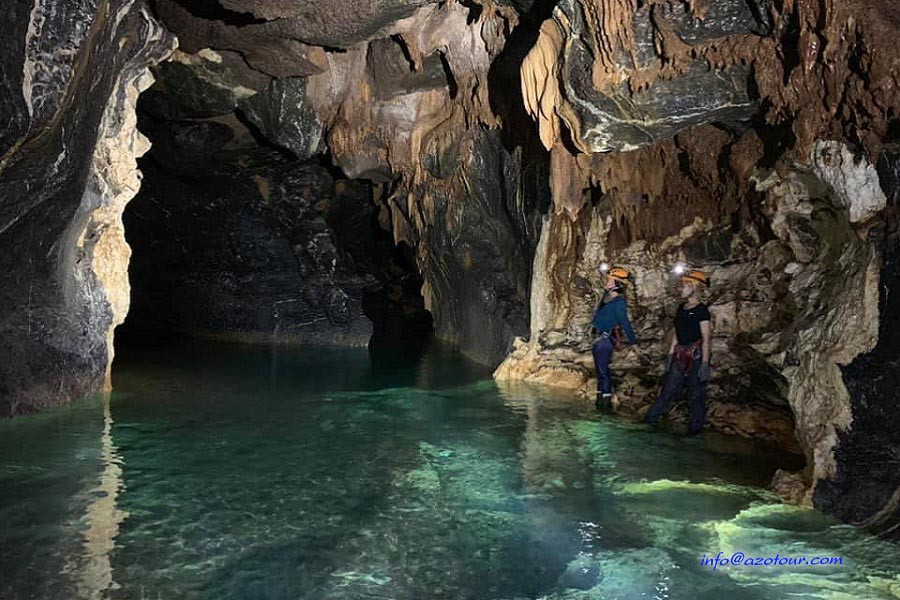 8. 𝓗𝓞𝓘𝓐𝓝 𝓐𝓝𝓒𝓘𝓔𝓝𝓣 𝓣𝓞𝓦𝓝
A fishing village that has also been an international port since the 16th century. The heart of Hoi An is undoubtedly the old town, and in recent years more and more tourists have found their way here.
The old architecture and the city really come alive at night when all of the lanterns light up. Hoi An is also famous for its many tailors that can make suits and dresses with great quality for very reasonable prices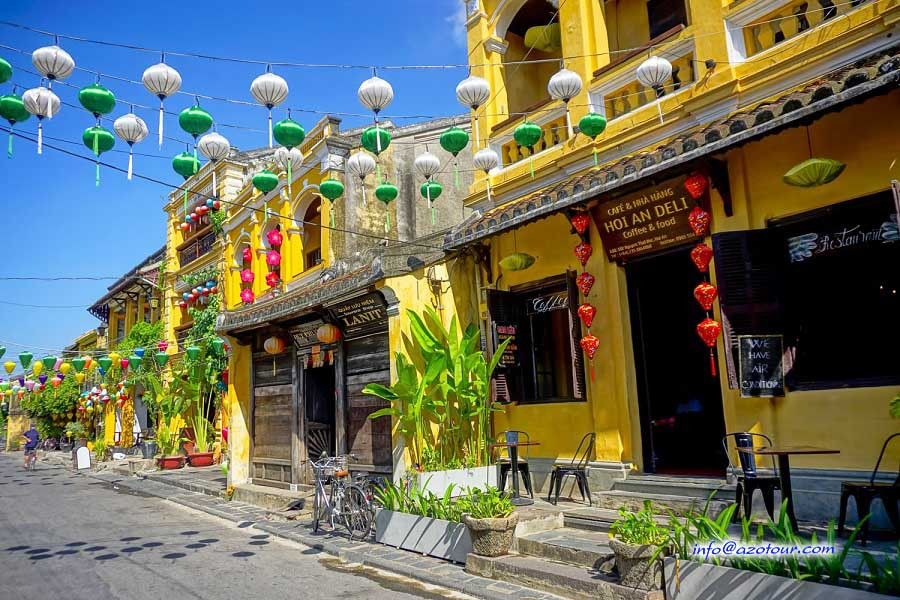 9. 𝓒𝓞𝓝 𝓓𝓐𝓞 𝓘𝓢𝓛𝓐𝓝𝓓
If you're looking for a more hidden paradise in Vietnam, I suggest visiting Con Dao Islands. In total there are 16 islands to discover and the beaches are truly stunning.
Con Dao islands also offer its visitor some great snorkeling spots and scuba diving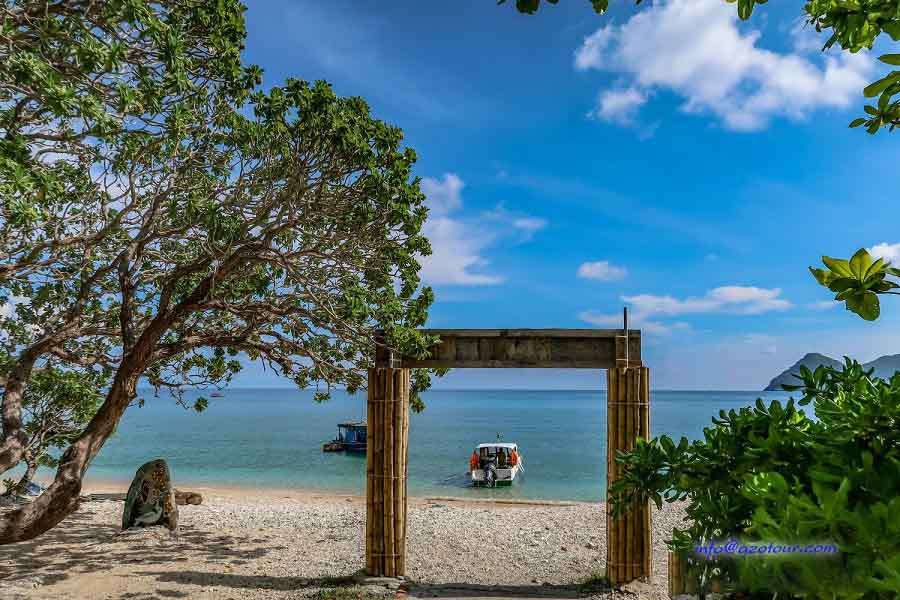 10. 𝓗𝓐𝓝𝓞𝓘 𝓒𝓐𝓟𝓘𝓣𝓐𝓛
The capital of Vietnam is one of the most interesting places to visit in Vietnam. It's not like other capitals in the world where you will find public transportation and skyscrapers everywhere.
Of course, there are some skyscrapers in Hanoi as well, but most of the buildings and areas are old and bustling with life. Cafes, restaurants, and markets are plenty.
Hanoi is also famous for its old quarter where you can travel back in time. Today it's also filled with bars that come to life at night, and here you can also taste the cheapest beer in the world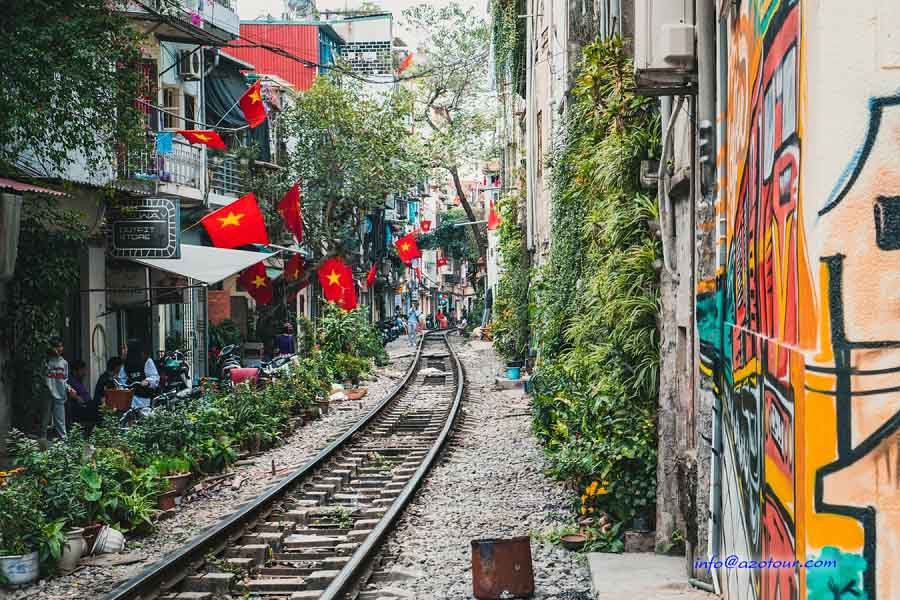 11. 𝓢𝓐𝓝𝓓 𝓓𝓤𝓝𝓔𝓢 𝓞𝓕 𝓜𝓤𝓘 𝓝𝓔 𝓑𝓔𝓐𝓒𝓗
Mui Ne is a popular place for kitesurfers and windsurfers due to strong sea breezes. What's even more famous though are the sand dunes of Mui Ne, and it's definitely one of the most unique places to visit in Vietnam.
A really cool experience, and if you feel adventurous it's possible to try sandboarding or quad biking.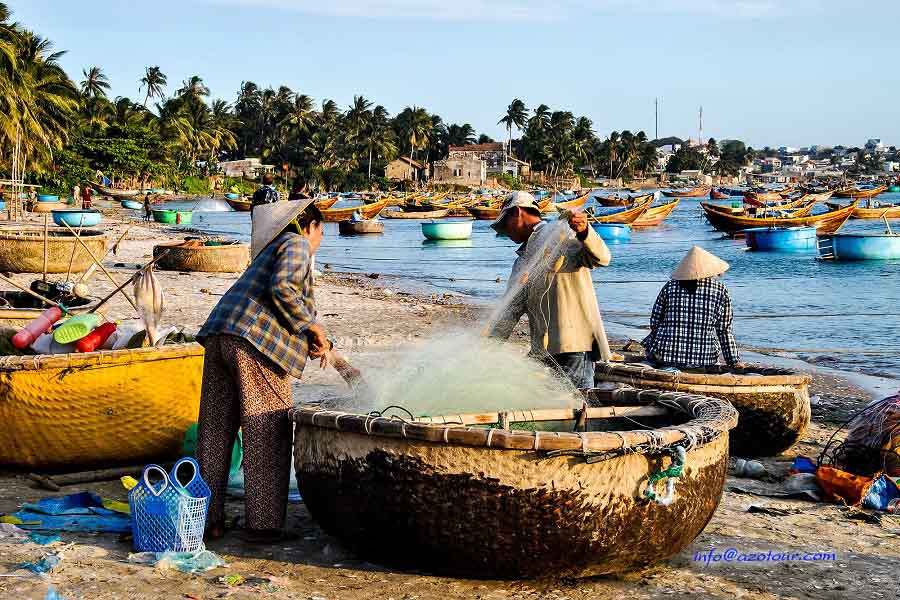 12. 𝓓𝓐 𝓛𝓐𝓣 𝓗𝓘𝓖𝓗𝓛𝓐𝓝𝓓
A Holiday destination in Vietnam's central highlands and a city with more than 400 000 citizens. It's a great stop and base to explore the central highlands and you will find plenty of natural beauty here as well as interesting landmarks.
Some of the most popular attractions include Elephant falls, Valley of Love, Pongour Falls, and Da Lat flower gardens. Back in the period of Indochina, Da Lat used to be a favorite retreat among the French colonialists. You can still visit some of the well-preserved French villas and chalets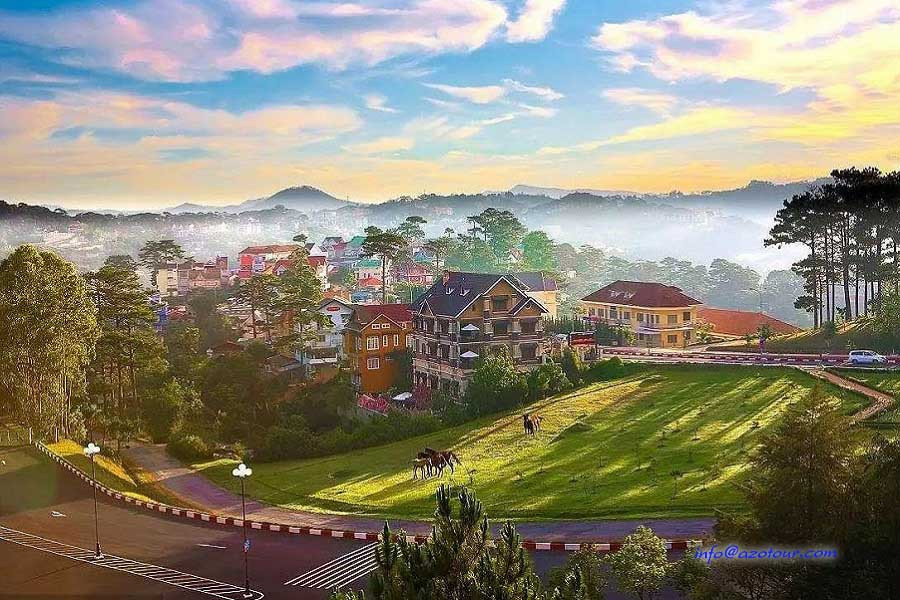 13. 𝓗𝓐 𝓖𝓘𝓐𝓝𝓖
Ha Giang is one of the most beautiful places to visit in Vietnam, and it's quite off the beaten path. I suggest that you plan a visit here before more tourists find the beauty of Ha Giang and its nature and rice terraces.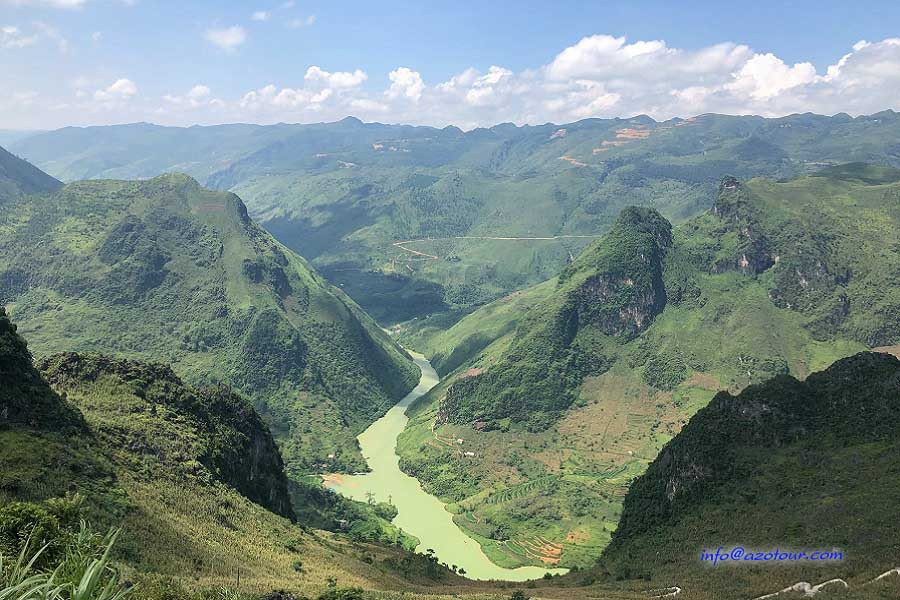 14. 𝓜𝓔𝓚𝓞𝓝𝓖 𝓓𝓔𝓛𝓣𝓐
The Mekong River is a source of life and has been since ancient times. Going for a ride in a traditional boat along the delta is one of the best things you can do if you want to explore the authentic parts of Vietnam.
The life along the Mekong Delta is bustling with life, and along the way, you can stop at traditional villages and experience the local culture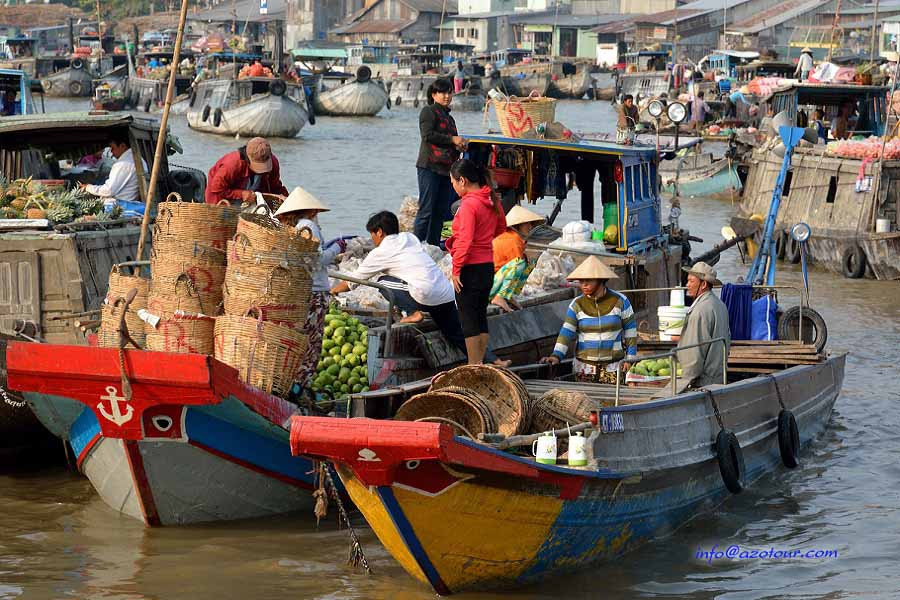 15. 𝓘𝓜𝓟𝓔𝓡𝓘𝓐𝓛 𝓒𝓘𝓣𝓨 𝓞𝓕 𝓗𝓤𝓔
Did you know that the Imperial city of Hue served as the capital of imperial Vietnam, under the Nguy Dynasty for more than 150 years?
The very center of the city used to be reserved for the royal family only but is now open to the public for viewing.
The city of Hue also played a big role during the Vietnam war as it's close to the demilitarized zone that separated North and South Vietnam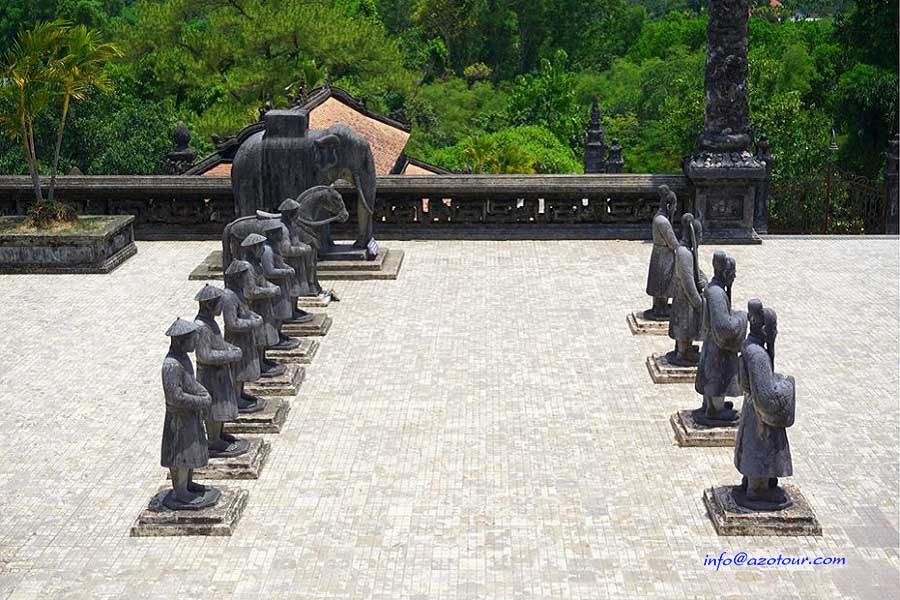 16. 𝓑𝓐 𝓑𝓔 𝓝𝓐𝓣𝓘𝓞𝓝𝓐𝓛 𝓟𝓐𝓡𝓚
Another natural gem in the northern parts of the country. Ba Be National Park offers stunning scenery, charming villages and diverse flora and fauna.
A total of 65 mammals are known to be living in the Ba Be National Park, which is great if you're an animal lover like me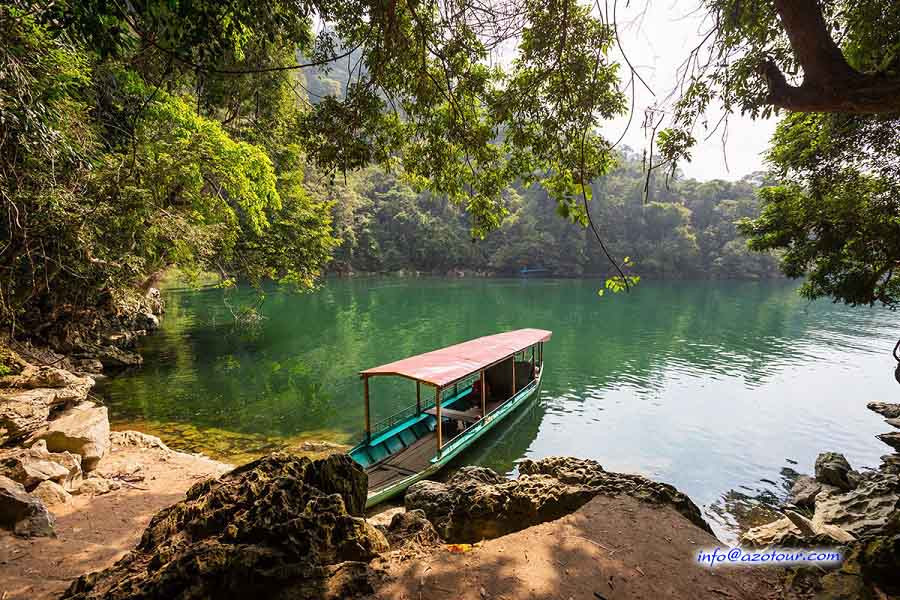 17. 𝓒𝓤 𝓒𝓗𝓘 𝓣𝓤𝓝𝓝𝓔𝓛𝓢
A gruesome reminder of the Vietnam war, or as they say here, "the American war".
The Cu Chi tunnels are a big tunnel system built by Viet Cong soldiers as a hiding place. The tunnel system also made it possible to transport food, weapons to North Vietnamese fighters as well as a way to communicate.
The tunnels are located in the Cu Chi district, close to Ho Chi Minh City. Some of the tunnels have been renovated and adjusted to fit Western tourists, as the original tunnels are very small and narrow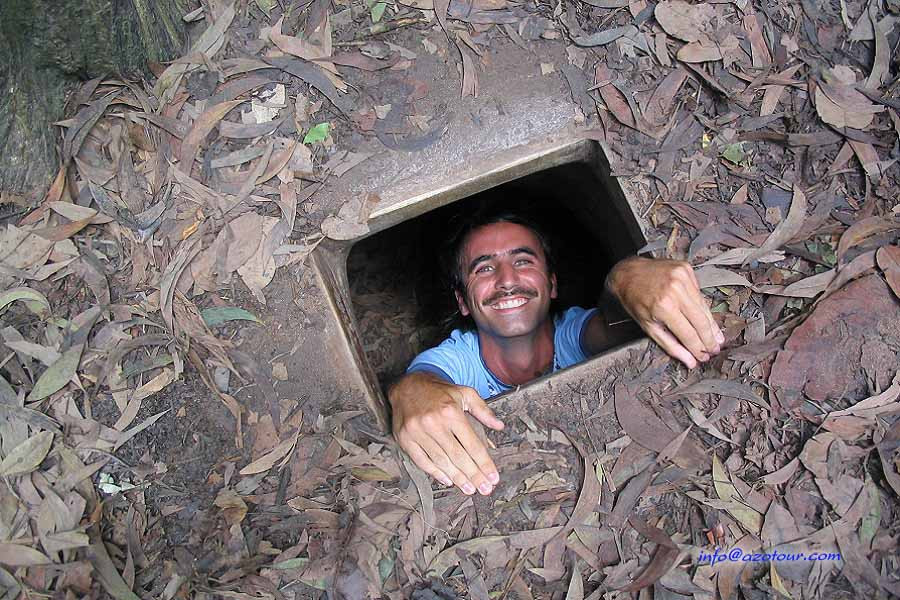 18. 𝓑𝓐𝓝 𝓖𝓘𝓞𝓒 𝓦𝓐𝓣𝓔𝓡𝓕𝓐𝓛𝓛
One of Vietnam's most impressive waterfalls. Ban Gioc waterfalls are located in the Cao Bang province, close to the Chinese border.
The waterfall is approximately 272 kilometers from Hanoi.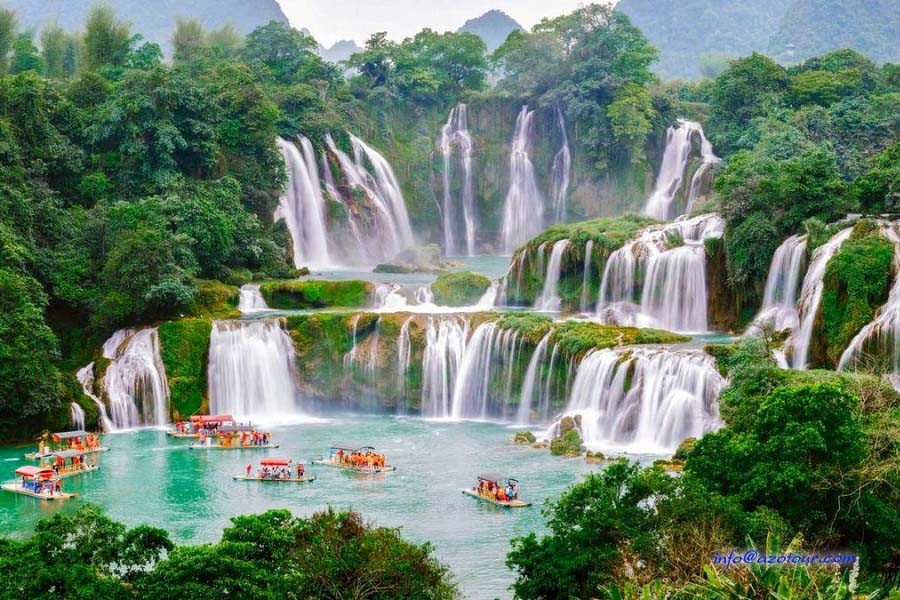 19. 𝓝𝓗𝓐 𝓣𝓡𝓐𝓝𝓖 𝓑𝓔𝓐𝓒𝓗
A popular beach destination along the Vietnamese Riviera. Here you'll find nice beaches with white sand, untouched islands, and of course a lot of interesting places to discover on your own or via group tours.
Hon Khoi Salt fields, Po Nagar Cham Towers, Long Son Pagoda & White Buddha are some of the most famous attractions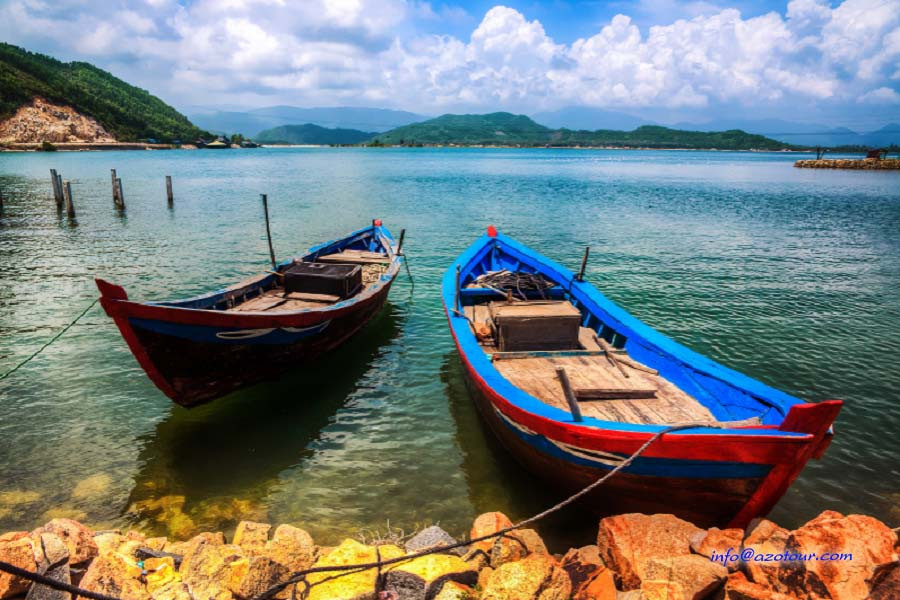 20. 𝓗𝓞 𝓒𝓗𝓘 𝓜𝓘𝓝𝓗 𝓒𝓘𝓣𝓨
A visit to Vietnam is not complete without visiting Ho Chi Minh City. While it's not the capital, it is the largest city, and it has some very interesting spots and activities to offer its visitors.
Shopping, local markets, the opera house, Notre Dame cathedral, old post office and much more.
The traffic of HCMC is also an experience that you won't forget. Much like the capital Hanoi, the main way of transportation is by scooter, and you will see them everywhere in the streets in Ho Chi Minh City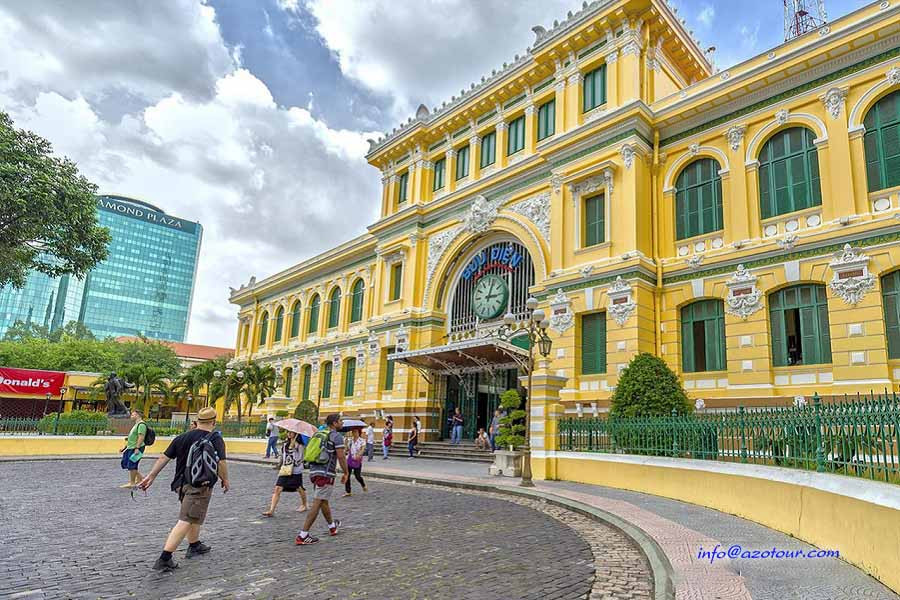 21. 𝓝𝓘𝓝𝓗 𝓑𝓘𝓝𝓗 𝓟𝓔𝓐𝓒𝓔𝓕𝓤𝓛 𝓛𝓐𝓝𝓓
A popular day trip from Hanoi, and rightly so. Ninh Binh is stunning and home to limestone karsts, serpentine rivers and lots of beautiful greenery. The best thing to do here is to go for a boat road along the river.
Here you can also visit Tam Coc, which is where you will find the three caves Hang Cả, Hang Hai, and Hang Ba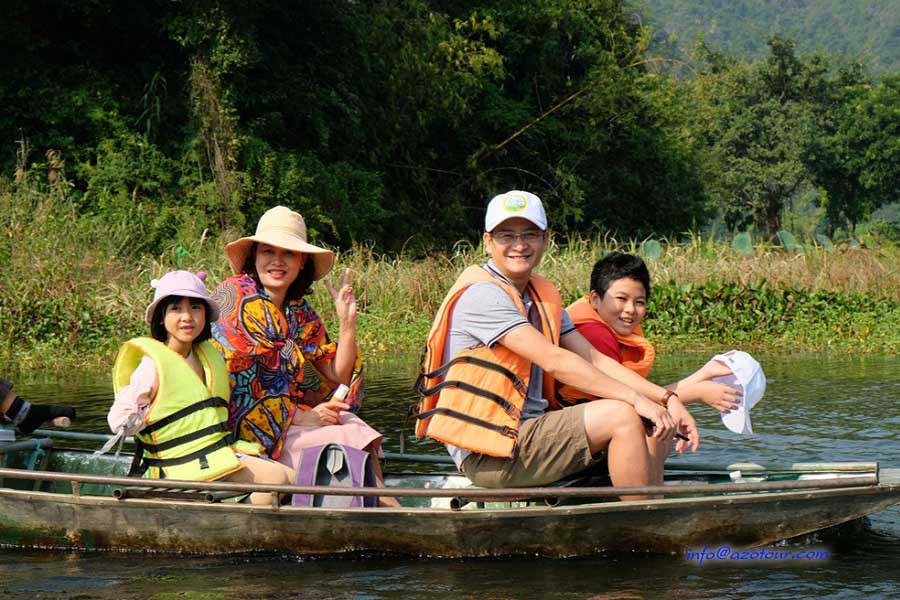 22. 𝓓𝓐𝓝𝓐𝓝𝓖 𝓒𝓞𝓐𝓢𝓣𝓐𝓛 𝓒𝓘𝓣𝓨
This city is just 30 km away from the more popular Hoi An, and Danang is often overlooked by tourists. It is the third largest city in Vietnam, and you can really feel the hustle and bustle here today even though the city also has a tragic history.
This was the first place where Europeans arrived in Vietnam back in 1535.
If you visit Danang, you shouldn't miss visiting the Marble Mountains, 7 kilometers away from the city. Or the rainforest of Son Tra Peninsula, which is home to some fascinating wildlife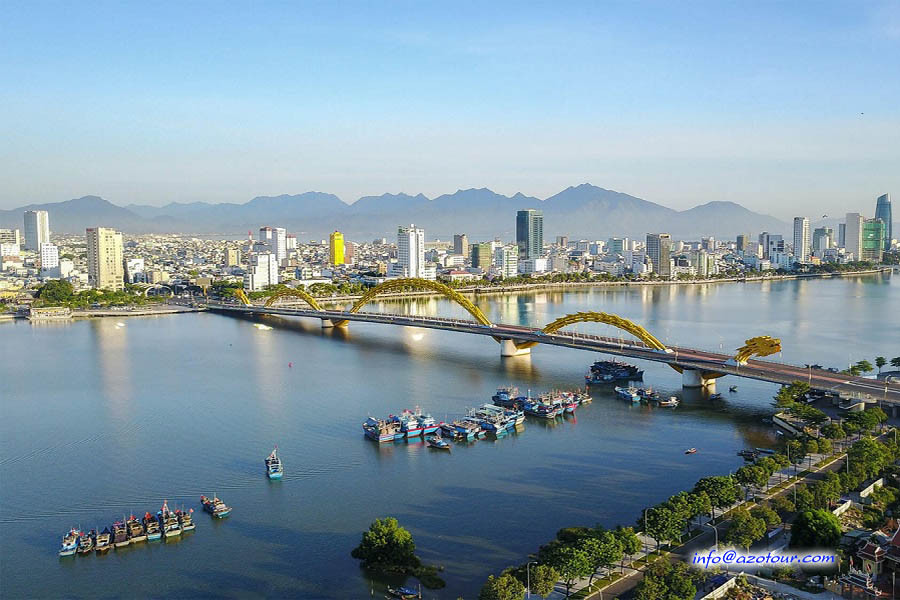 23. 𝓚𝓞𝓝 𝓣𝓤𝓜
One of the lesser visited places on this list, but a hidden gem in terms of authentic travel experiences. Due to Kon Tum's remoteness in the central parts of the country, many tourists tend to write off Kon Tum from their itinerary.
What's also fascinating is the fact that Kon Tum is home to several ethnic minorities, and due to lack of tourism, they are very welcoming and curious to the visitors that find their way here.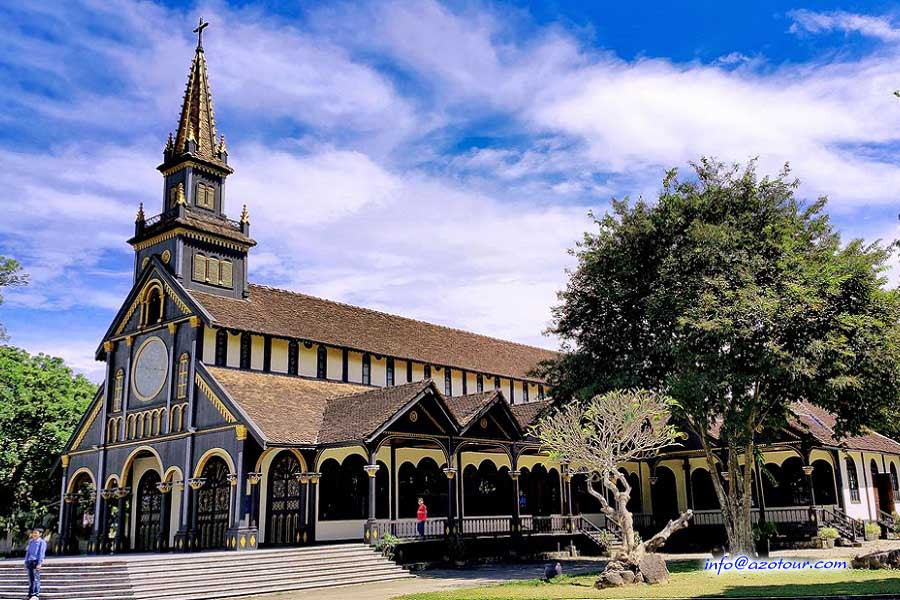 24. 𝓑𝓐𝓘 𝓣𝓤 𝓛𝓞𝓝𝓖 𝓑𝓐𝓨
If you've already been to Halong Bay, or if you want a less touristy place to visit, then Bai Tu long bay is a destination for you.
It's very similar to Halong Bay, but it hasn't become as famous, but it still has impressive limestone cliffs with lush nature.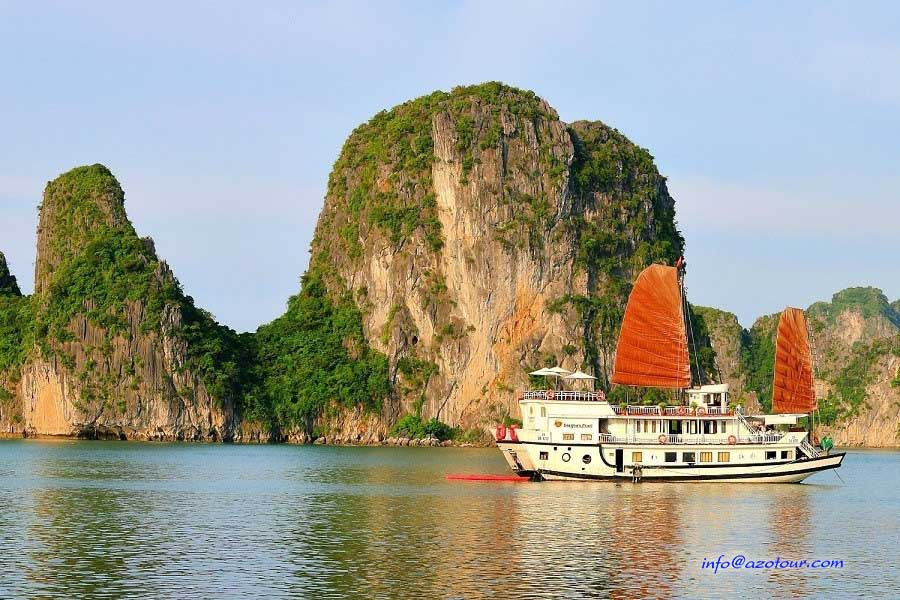 25. 𝓥𝓤𝓝𝓖 𝓣𝓐𝓤 𝓑𝓔𝓐𝓒𝓗
You don't have to travel to Rio de Janeiro in order to see a massive statue of Christ. Vung Tau in Vietnam has its own version that stands 32 meters tall since 1993.
The city itself is located about 120 kilometers from Ho Chi Minh City and can be quite interesting to visit in addition to the Jesus statue.
26. 𝓛𝓐𝓝 𝓗𝓐 𝓑𝓐𝓨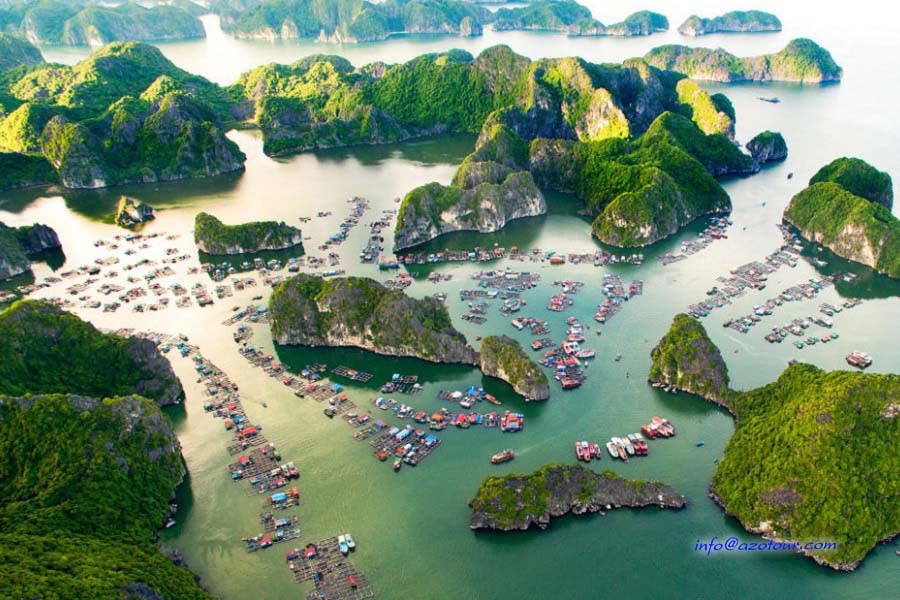 27. 𝓒𝓐𝓣 𝓑𝓐 𝓘𝓢𝓛𝓐𝓝𝓓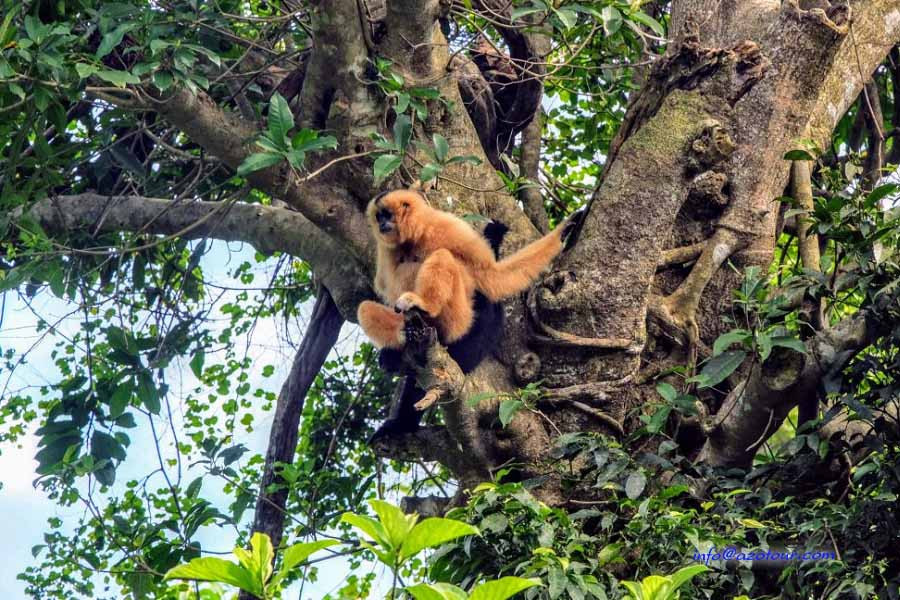 28. 𝓟𝓗𝓐𝓣 𝓓𝓘𝓔𝓜 𝓢𝓣𝓞𝓝𝓔 𝓒𝓗𝓤𝓡𝓒𝓗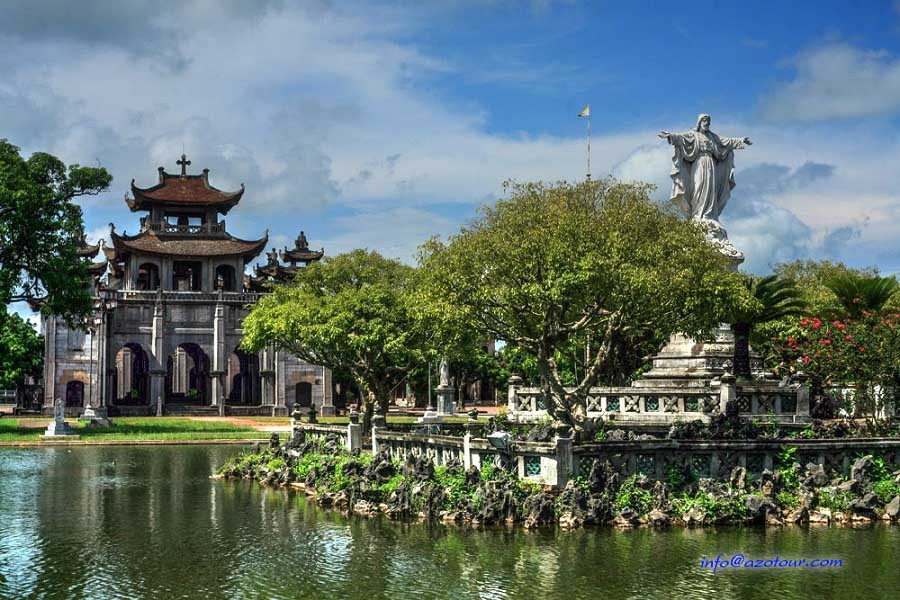 29. 𝓟𝓗𝓞𝓝𝓖 𝓝𝓗𝓐 & 𝓟𝓐𝓡𝓐𝓓𝓘𝓢𝓔 𝓒𝓐𝓥𝓔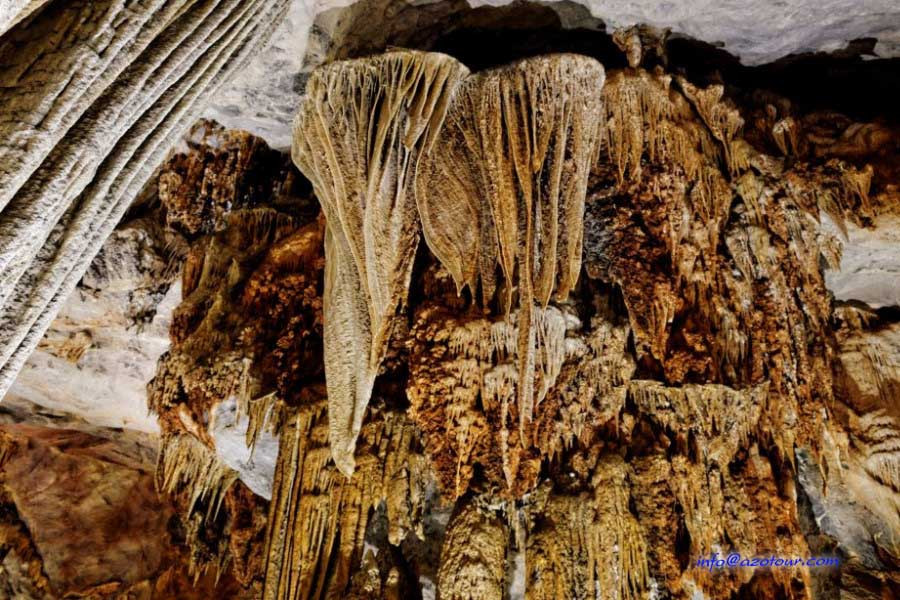 30. 𝓒𝓐𝓞 𝓓𝓐𝓘 𝓣𝓔𝓜𝓟𝓛𝓔