Halong Bay, Vietnam | Things to do in Halong Bay
Halong Bay has long been the most popular tourist destination for both Vietnamese and international visitors because of its diverse natural beauty.
But if you don't know what to do in Halong Bay other than spend an overnight on one of the best Halong Bay cruises, this list of the 15 best things to do in Halong Bay can suggest you on some interesing things to do in Halong Bay and help you cover your time when visiting Halong Bay.
1. Take an overnight cruise on Halong Bay.
Take an overnight cruise is at the top of the list of Halong Bay must-do things for genuinely experiencing the best of what Halong Bay has to offer. Choose between a traditional junk and a modern yacht, and select from a variety of amenities and services such as a swimming pool, cocktail bars, wine cellars, personal dining rooms, big jacuzzis, cooking workshops, massages, kids rooms, and more. We provide it all, from low-budget choices to luxury liners, from boats with 2 to 50 rooms.
There are cruise options for everyone, whether you are traveling with friends, family, retired individuals, or a honeymoon pair. And the list of the top ten overnight cruises can be named "Stellar of the Seas," "Capella Cruise," "Scarlet Pearl Cruise," etc.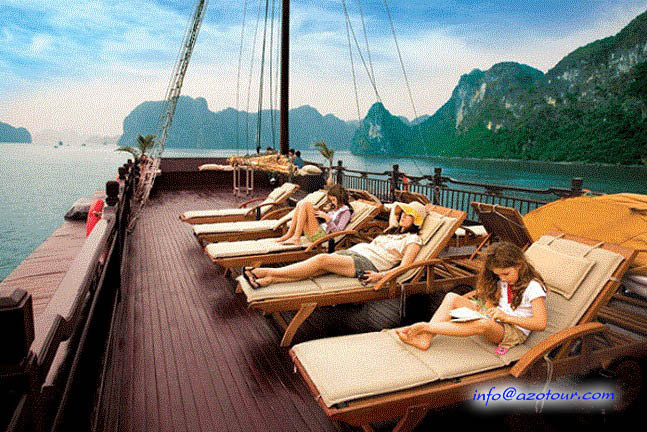 2. Swimming on Halong Bay beautiful beaches
Not only does Ha Long Bay have stunning large and small islands, but it is also "renowned" for its long, white sandy beaches and clean sea water. So, swimming at the lovely beach is thus one of the Halong Bay things to do for all visitors.
The tranquil golden sand beaches with pure blue water are always appealing spots for travelers to rest and sunbathe due its location in the calm bay.
In which you can discover the greatest "dreamlike" beaches found solely in Ha Long Bay: Ti Top Beach, Ba Trai Dao Beach, Minh Chau Beach, and Tuan Chau Beach...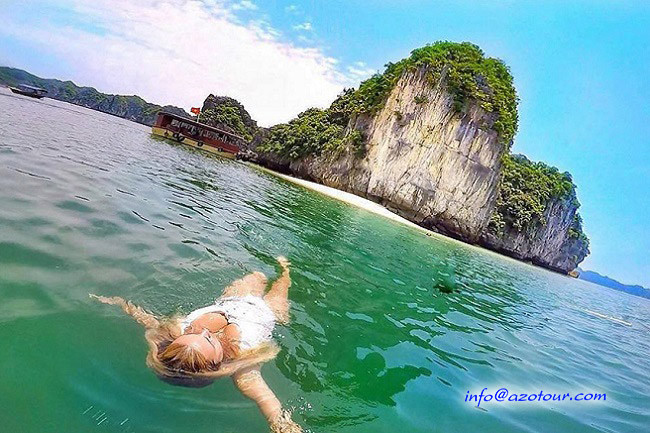 3. Take kayaking on Halong Bay
Ha Long Bay is the most popular natural wonder in Vietnam, attracting both domestic and foreign visitors. Visitors come here not only to admire the spectacular beauty in the distance, but also to get up close and intimate with nature. And kayaking in Ha Long Bay is the ideal way to connect with nature.
Kayaking down Ha Long Bay allows visitors to see the amazing natural surroundings, from the high rocky mountains to the pure blue lake with the bottom visible.
The sea wind cools the entire the kayak area, producing a sense of exhilaration and anticipation.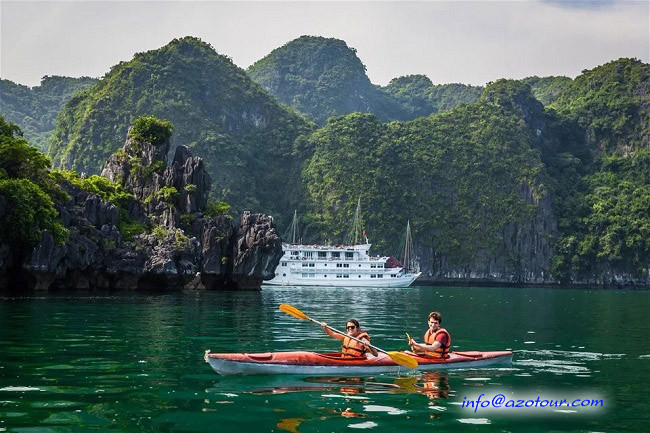 4. Take an panorama view of Halong Bay from Titov Peak
Ti Tov Island (or Ti Top) is a "jewel" in the heart of Ha Long Bay's marvel, with a gorgeous beach and an observatory at a height of more than 100 meters that offers a "unique" panorama view.
Guests can participate in a number of sports on the island, including swimming and kayaking, or climbing to see the regular greenery or the spaciousness of Ha Long Bay at various altitudes, on the other hand, is considered unique and attracts visitors to Titov Island. The most stunning aspect when staying at the top of the mountain is the view of Ha Long Bay from 100 meters above sea level.
Because of Ti Top's unique prime location, visitors may experience the changing hues and flavors of the season.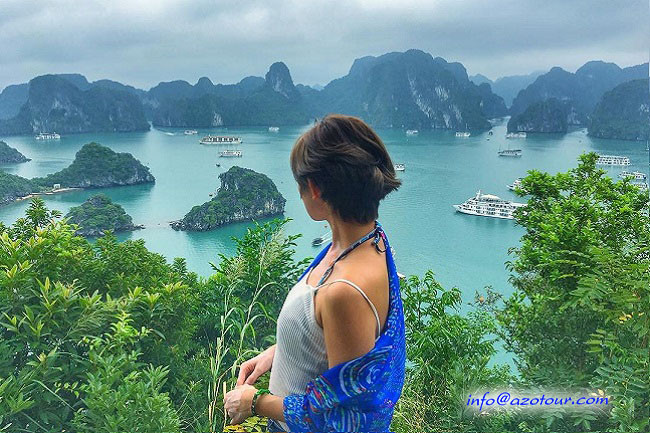 5. Try Halong Bay Seafood
All of the specialties in this Ha Long coastal city are prepared using seafood which is famous for its freshness. which you should try once you travel to Halong.
Popular seafood dishes include:
Ha Long squid cake is produced from pure fresh squid that has been cleaned, crushed, and processed in a way that only the people of Ha Long know how to make squid cake that no one else can reproduce.
Vermicelli rice with sea worm: Noodles coupled with savory and sweet meat can thrill the taste senses of any diner. The sea worm flesh has its own flavor, and the combination of wood ear and mushrooms gives it a lovely, classic flavor.
Mantis Shrimp on vermicelli (rice) noodles: Visitors will be surprised by the combination of juicy stomatopoda flesh, thick broth, a few pieces of fried tofu, shrimp, squid cake, and other ingredients. All these make Ha Long Bay seafood has a distinct flavor.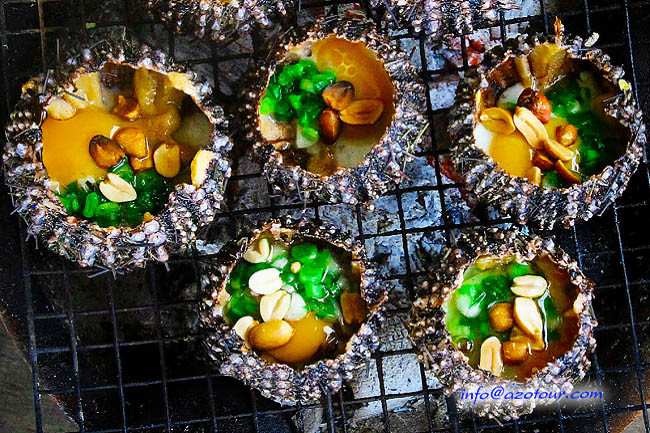 6. Visit floating villages in Halong Bay
Exploring the fishing communities on Ha Long Bay is a wonderful experience that many tourists choose to better understand the floating life of genuine fisherman.
In addition to the spectacular natural environment provided by the Creator, the basic existence of the working people is a draw for visitors to this beautiful seaside city.
Visitors to fishing villages not only have the opportunity to explore the most pristine and original nature, but also to learn about the working lives of fisherman, to better comprehend the enduring life of the people day and night. relying on the sea for a living, whether on a calm or stormy day
There are several old and well-known fishing villages in Ha Long Bay, including Vung Vieng Fishing Village, Cua Van Fishing Village, Cong Dam Fishing Village, Ba Hang Fishing Village, and Viet Hai Fishing Village.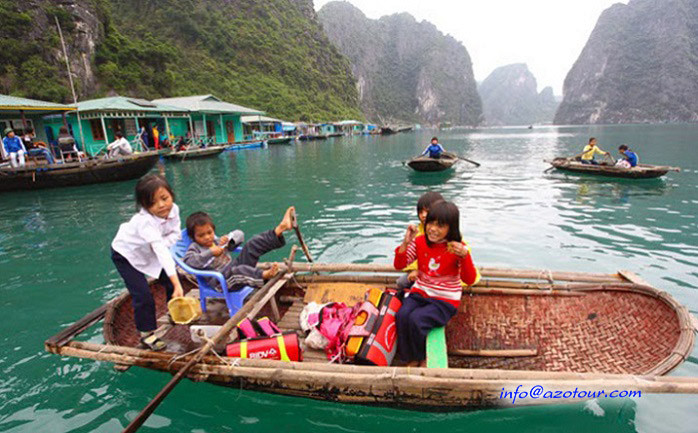 7. Shopping at Ha Long Night Market
Ha Long night market (Bai Chay market) has a large area of up to 5000m2 and a wide variety of food, souvenirs, fashion, and many other items. Furthermore, it will attract tourists to come here for visiting and shopping.
This night market not only provides an interesting shopping experience, but it also has an infrastructure to ensure the safety of both visitors and sellers. The market has a clean concrete floor, a full lighting system, comfortable parking, and relatively low prices for group or family travel.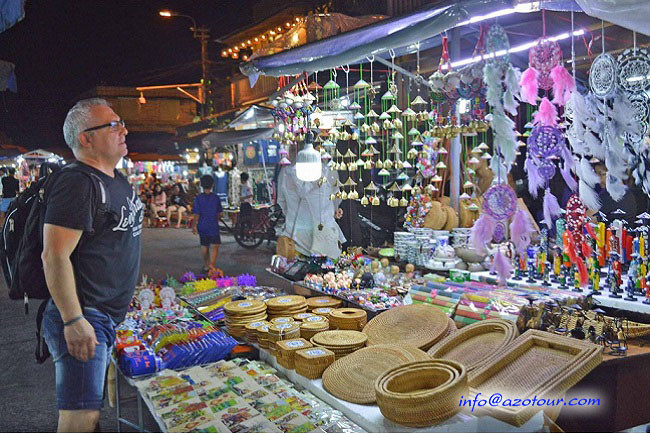 8. See Halong Wonderful View from seaplane
Seaplane tour for sightseeing is not new, but it is still a costly service in Vietnam, and Ha Long Bay is the only region that offers it.
Flying in the air and seeing the entire Ha Long Bay in the most authentic and vivid way possible on Halong Bay's seaplanes is an extremely exhilarating and stunning sensation.
You will be able to enjoy the most stunning vista of Ha Long Bay from above, with over 1900 large and small islands, limestone mountains, and gorgeous bays surrounded by untamed yet magnificent nature, from the plane.
Several reputable travel review websites advocate seaplane sightseeing as the best way to fully appreciate Ha Long Bay's stunning landscape.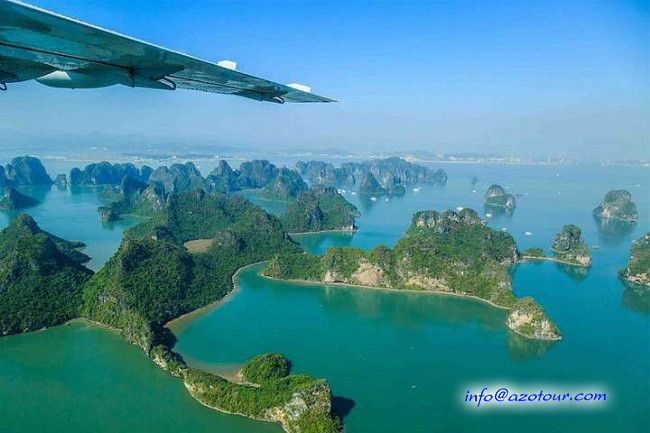 9. Have breakfast with steamed sticky rice and grilled mixed squid
Squid Cake (Cha Muc) is best served with a rice roll cake (Banh cuon)
This is a popular Ha Long morning breakfast, with their special flavor of squid cake dipped in powerful fish sauce for a delicious taste.
It's still Ha Long's specialty squid cake, but matched with rice rolls cake (Banh cuon) in the morning, it's an unforgettable experience.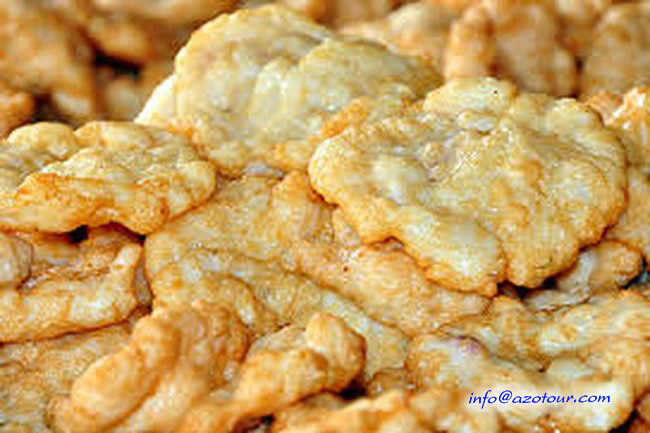 10. Visit Yen Tu Pagoda Complex
The Yen Tu Pagoda Complex in Quang Ninh is a significant spiritual tourist site, attracting a large number of people yearly. It is considered to be one of the most important pagodas in Vietnamese Buddhist beliefs.
The magnificent Buddhist design of the Yen Tu Pagoda has a two-story eight-story entryway with a great standing roof and a roof covered with curved tile-shaped scales pointing straight up to the sky. The temple's columns are all made of solid ironwood and are surrounded at the base by a large stone slab.
The main pagoda is located at a height of roughly 1700m above sea level, and
Located at an altitude of about 1068m from sea level, visitors will be able to enjoy the peaceful and fresh scenery of the pagoda with a really hard but attractive hiking path which is rather arduous, challenging those who adore conquering.With a different and unique sculptural architecture, Yen Tu Pagoda will bring visitors many new discoveries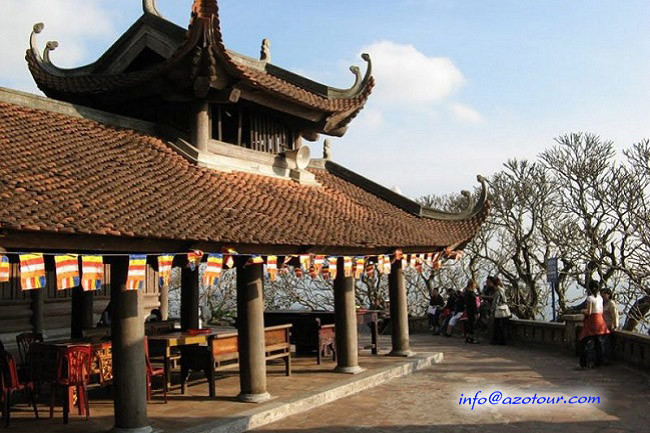 11.Visit the Supprise Cave
When you travel to Halong Bay, Sung Sot Cave (also known as Supprise Cave or Amazing Cave) should be at the top of your list of must-see sights. Not only is it the largest and most famous cave, but it is also the most visited. The cave is about 1000 square meters in size and has thousands of stalagmites and stalactites. Sung Sot, like other karst caves, is rich in scientific information. The cave situated on Bo Hon Island, in the heart of Halong Bay, and is encircled by an unending layer of "light beams" hanging with shimmering stalactites, "velvet carpet," and stone sculptures.
For all of these reasons, Amazing Cave is one of the most popular Halong Bay tourist attractions.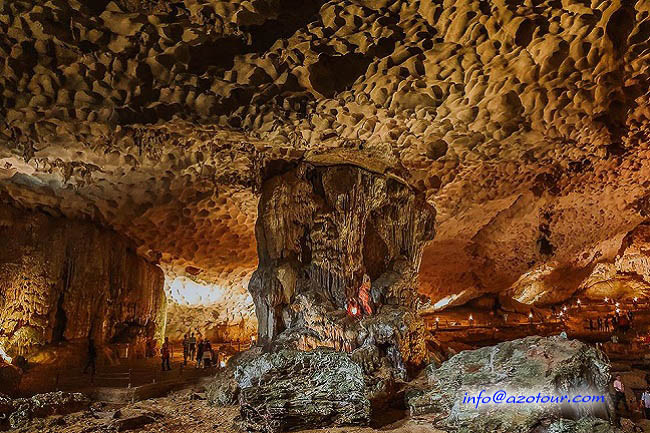 12. Take biking trip in Viet Hai Ancient Village
The fishing town of Viet Hai is located in Cat Ba National Park. Visitors to Viet Hai village have only two alternatives for getting there: by boat or by trekking through the forest.
However, Viet Hai village is favored by nature for a charming landscape. It features magnificent limestone mountains, lush rice farms, and gorgeous beaches. When you visit Viet Hai, you will notice that time slows down, the environment is more refreshing, and it is exceptionally quiet and tranquil.
The ideal experience is riding around the village, passing through tunnels and climbing steep slopes, where tourists will feel a genuine sense of peace and closeness to nature. more natural than ever before
13. Take trekking trip in Cat Ba Island
Cat Ba National Park is located on Cat Ba island, in the Cat Hai district of Haiphong city, 60 kilometers from the city cente
The trekking trail from Cat Ba National Park to Viet Hai village is a favored tourist attraction in Hai Phong, particularly for international visitors, with many exciting things in waiting.
Visitors to Cat Ba can participate in a variety of tourism activities ranging from the sea to the forest. Cat Ba island is where the sea meets the forest, resulting in a rich natural complex with uncommon flora and animals, making trekking through Cat Ba National Park increasingly appealing to both domestic and foreign tourists in the region. r. It is an essential trekking destination for young nature enthusiasts.
And for travellers, spending a day trekking through the forest, experiencing the secluded existence with birds, trees, and winding roads will undoubtedly be a wonderful experience.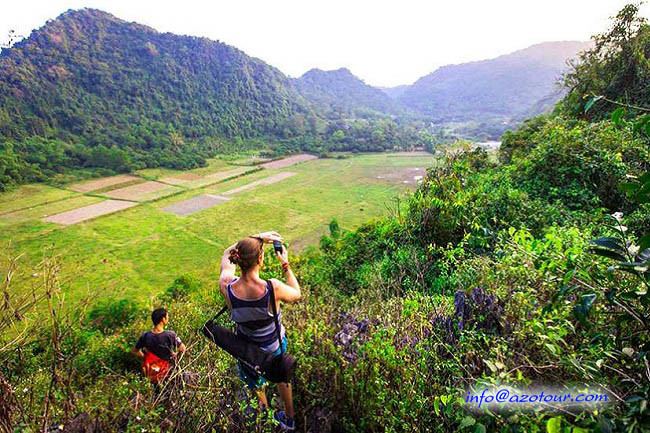 14. Nighttime squid fishing on an overnight cruise
You enjoy fishing, but have you ever tried squid fishing? Squid fishing is a popular activity in Vietnam, and most boats embark in the evening. Book an evening boat on Halong Bay if you wish to catch and devour the largest squid. You'll get to enjoy a nice dinner on board as well as fish, and if you're lucky, you might catch more than 20 squids in one night. Keep in mind, however, that fishing is only possible if the weather permits.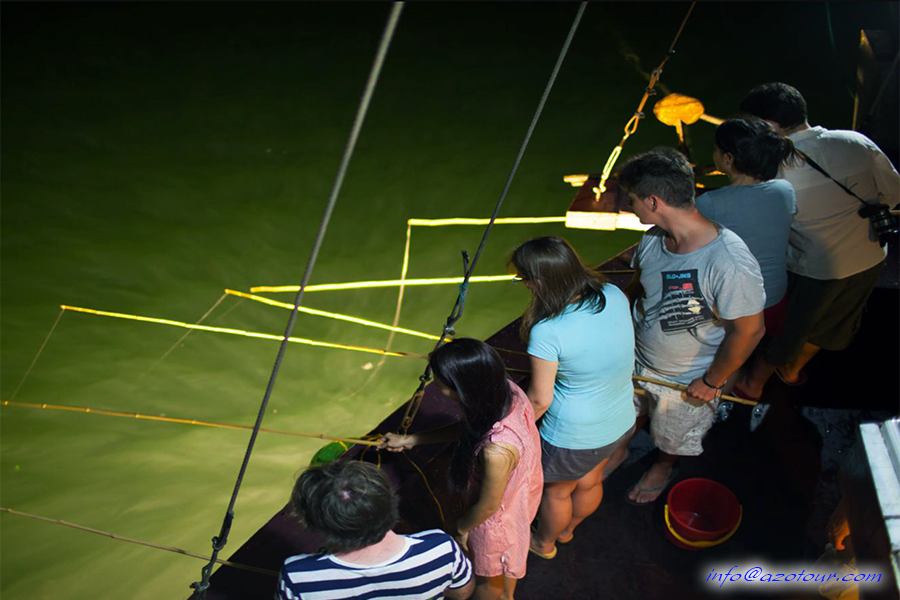 15. Ha Long Sun World Park
Halong Sun World Park is one of the most well-known entertainment complexes in Ha Long. It is unlike other amusement parks in that you can experience and participate in a variety of adventure games. Each game offers a variety of new sensations, making it appealing to all visitors.
Don't miss out on the opportunity to explore and play games such as Rage Rhino, Fast Flying Dragon, Pirate Ship, and other exciting activities at Sun World Ha Long Park. Other games are generally appropriate for people of all ages. There is also a large water park where people can relax and escape the hot summer weather.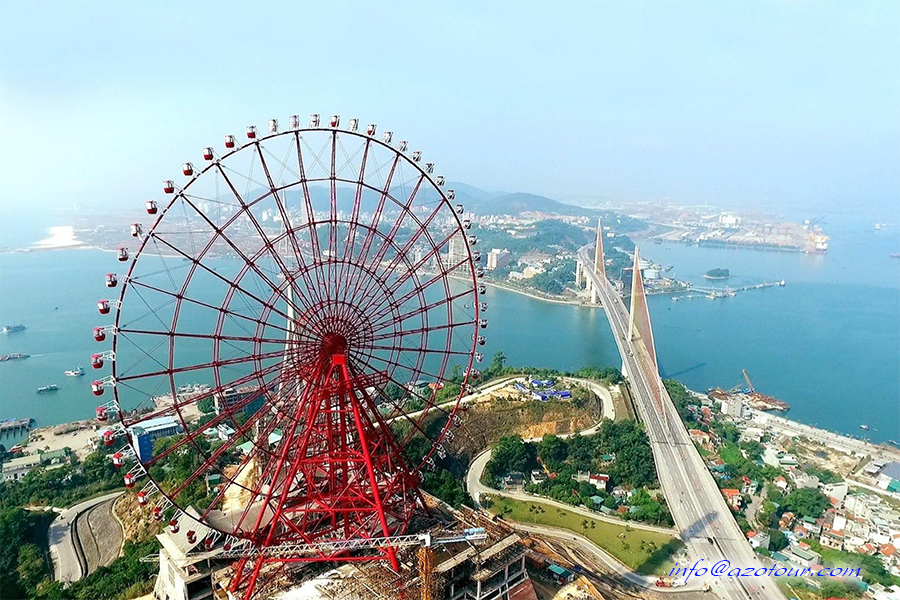 AZOTOUR Vietnam wish you have a great time on Halong Bay