Ha Long Bay, Vietnam | The 5 most famous fishing villages in Gulf of Tonkin
Ha Long Bay is a favored tourist destination in Vietnam, but it is also home to numerous little fishing villages. In this article, we will review the five largest and most famous fishermen's villages along Halong Bay and the Gulf of Tonkin.
Exploring the floating villages of Ha Long Bay and the Gulf of Tonkin gives visitors a better understanding of the life of a fisherman, which is especially typical on a 2-day Bai Tu Long cruise trip. Along the bay, there are five well-known historic fishing villages: Vung Vieng Fishing Village, Cua Van Fishing Village, Cong Dam Fishing Village, Van Boi Fishing Village, and Cai Beo Fishing Village.
1 - Cua Van Fishing Village
Cua Van Fisherman Village is acknowledged as one of the world's 16 most unusual fishing villages, keeping its wild and romantic characteristics. Visit the Cua Van Floating Cultural Center, where you may explore and learn about hundreds of archaeological items, including ancient fishermen's tools and fishing equipments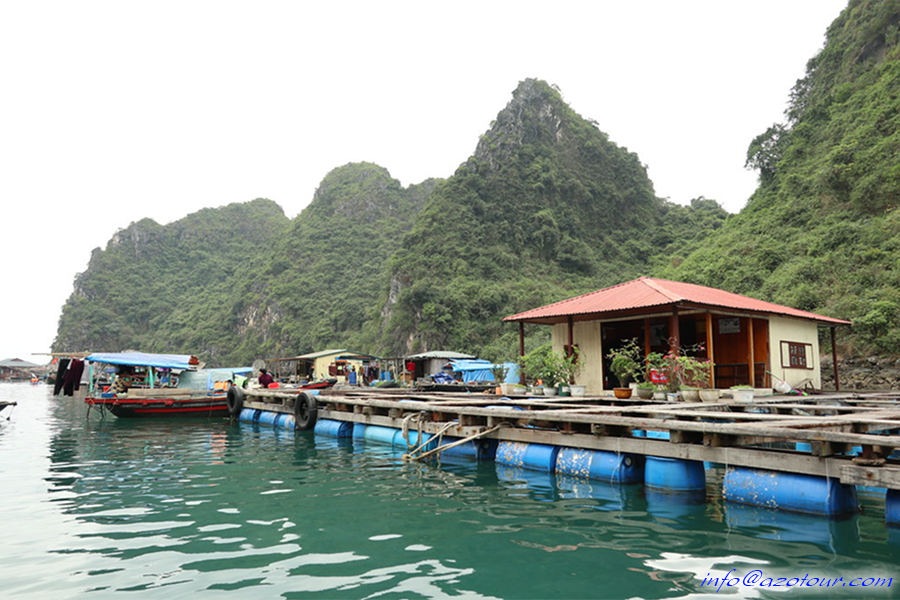 2 – Vung Vieng Fishing Village
Vung Vieng is a fishing village on Bai Tu Long Bay in northeastern Vietnam, about 25 kilometers from Ha Long City. The largest and most impressive raft home, which acts as the community house, is located in the heart of the village. From here, you may go fishing in Vung Ha Area, visit Mat Devil Island, and explore the old forest on Tra Ban and Van Don islands. This is also a popular stop for many overnight cruise programs.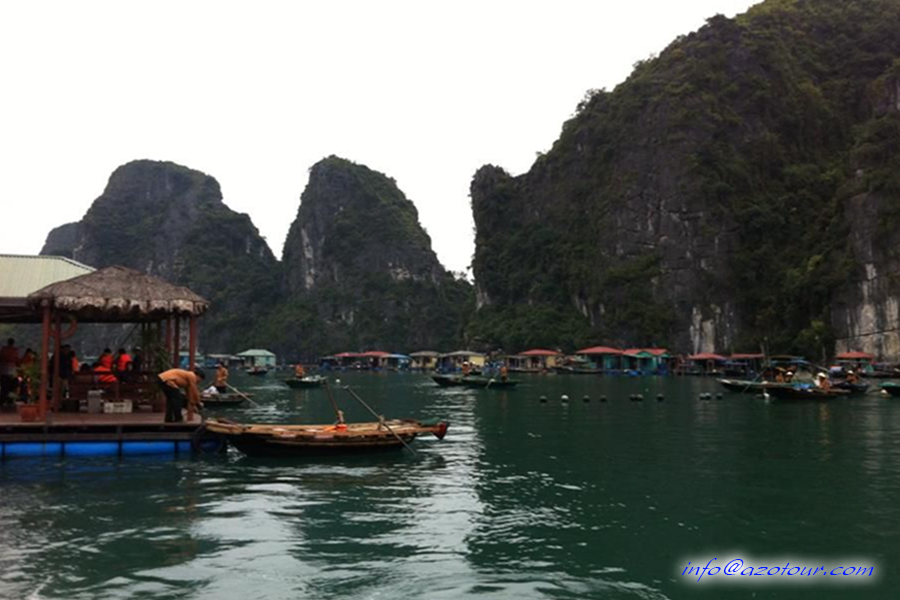 3 - Cong Dam Fishing Village
Cong Dam is an outdoor geological attraction on Bai Tu Long Bay's gorgeous waters. Kayak through lovely green fields such as Cat Oan, Tra Gioi, and Cay Bang to make the vacation unforgettable. Cong Dam floating village, with a population of around 120 people, is a little ancient fishing village that always attracts tourists who come to explore, especially on the three day overnight cruise along Bai Tu Long Bay.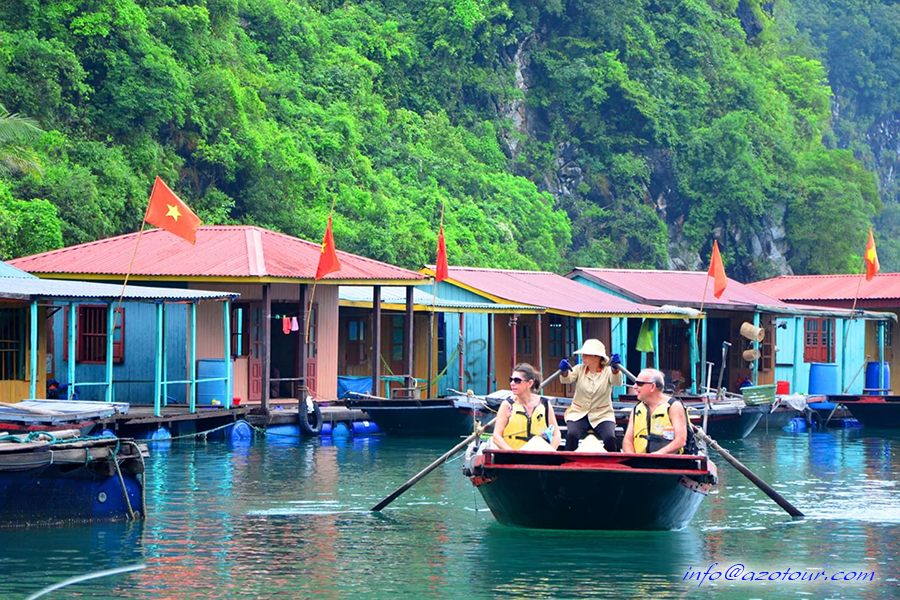 4 - Cai Beo Fishing Village
Cai Beo fishing village, while not as lively as the dock to Lan Ha Bay, has a wide range of motor boats, rowing boats, and canoeing boats available to transport visitors to enjoy the serene beauty of Vietnam's oldest fishing village. Cai Beo Fishing Village is located against Cat Ba Island, and it is also quite convenient for visitors to access any other location of Cat Ba from here.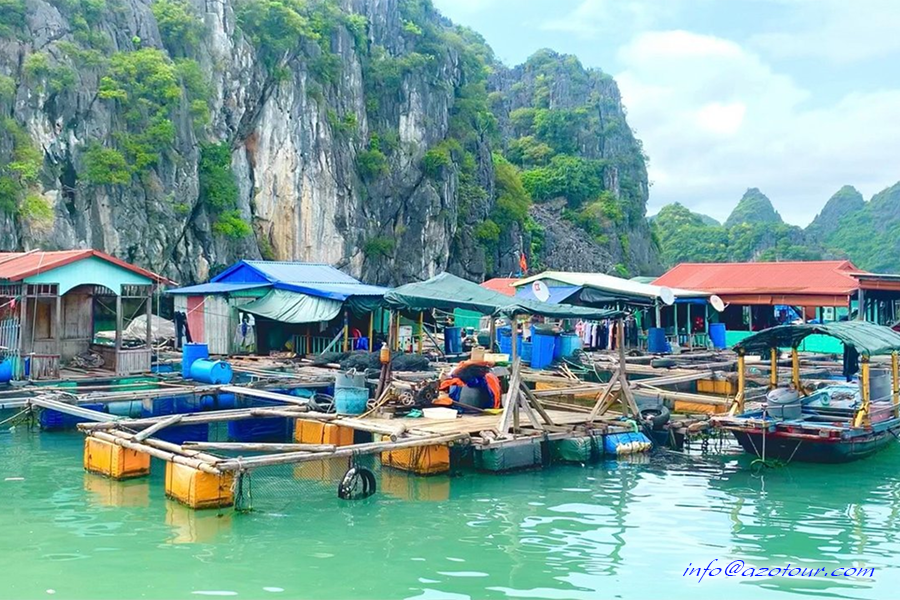 5 - Van Boi Fishing Village
Visit Van Boi fishing village: Nestled between small islands is Van Boi floating small fishing community, where inhabitants live by farming and harvesting seafood. It takes roughly 2 hours to get here from Cat Ba Island by motor boat. Or travel time from Tuan Chau island (Quang Ninh) is approximately 30 minutes. This floating village is also an attraction for guests who take a three-day cruise in Lan Ha Bay, where they can spend the entire day kayaking along the village and exploring every corner of this tiny village on their own.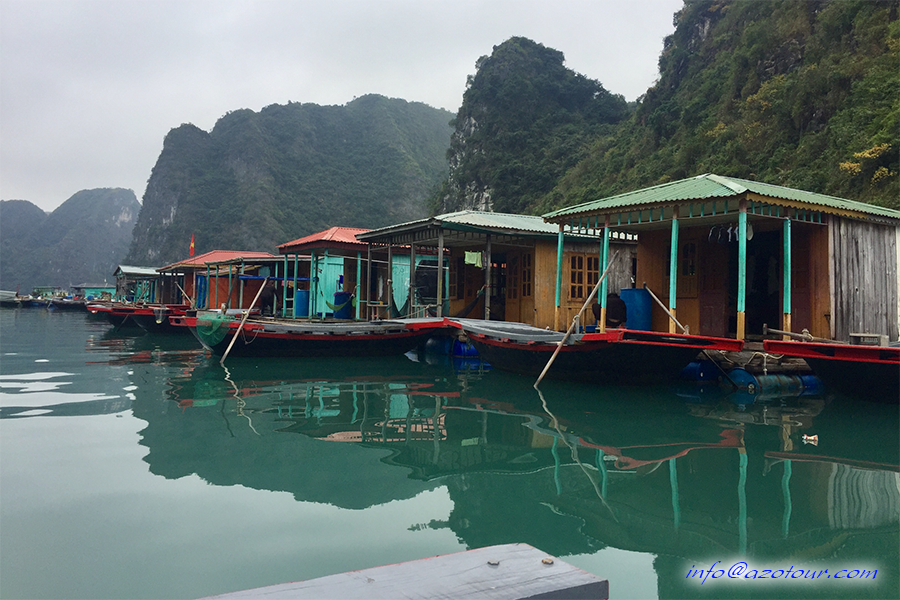 Join us on a Halong Bay tour to learn more about the local life on the water in Halong.