Vietnam | 5 must-do things in Sapa, Lao Cai
Sapa is one of Northern Vietnam's most significant tourist destinations. It is located roughly 1500 meters above sea level and gets rainy weather in the summer and cold weather with occasional snow in the winter. The landscape of Sa Pa is one of the most beautiful in Northern Vietnam, surrounded by towering mountains and rice terraces, which is why it is the best for trekking around the terraced fields in Sapa
There are many things to do in Sapa, but in this post, we'd like to highlight the five most important activities to do when exploring Sapa, such as trekking to Sapa's mountain, tasting Sapa specialities, staying at ethnic homestay, visiting Bac Ha Sunday Market, and more to make your trip unforgettable.
1 -Trekking to remoted villages of Sapa
Sapa Town, in Lao Cai Province, is known internationally as a prominent tourist attraction due to the gorgeous landscapes that surround it. The terrain is severe, yet the ethnic minority residents are friendly and welcoming. Because of this, trekking in Sapa is a memorable experience.
International travelers who visit Sapa frequently opt for a hiking trip through the mountains, remote villages to take in the stunning surroundings.
Sapa also offers several spetacular trekking pathways, including: trekking to Cat Cat village; trekking to Silver Waterfall; conquering Fansipan Mountain; and trekking to Lao Chai, Ta Van Village, and Giang Ta Chai Village to explore Cau May Waterfall.
Let's choose your suitable routes and spend a few hours or days exploring Sapa trek paths for a complete experience.staying at an ethnic family homestay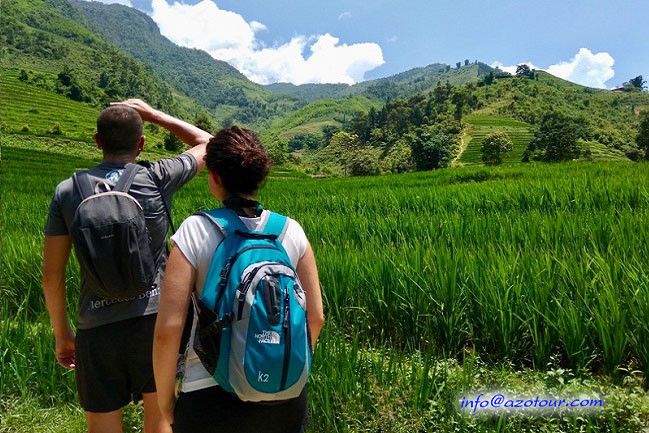 2 - Visit Bac Ha Sunday Market
The Bac Ha Market is a Sunday market that operates from early morning to early afternoon near the Chinese border and high mountains. Since its beginnings, the market has been open once a week on Sundays only.
On weekends, many villagers of the surrounding hill tribes walk to the market to buy and exchange food, clothes, household items, and various animals. A variety of ethnic minorities, including the Flower H'mong, Phu La, Black Dao, Tay, and Nung, visit the Bac Ha Market to buy their items while speaking, eating, and drinking wine together.
As a result, the Bac Ha market has grown to become the largest and most dynamic market in the region. And it has become a popular destination for tourists during its Sunday market.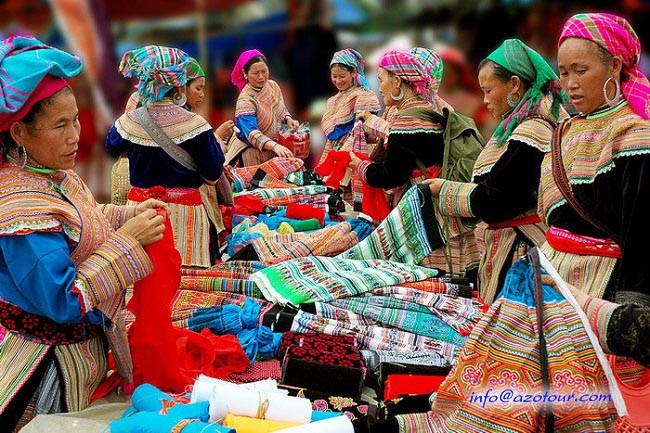 3 - Overnight at a homestay
Immerse yourself in Sapa culture by staying at a local homestay.
Sa Pa, Lao Cai, Vietnam offers more than just a real list of beautiful tourist attractions. It offers countless opportunities to interact with nature as well as to interact with ordinary people from remote regions.
Most tour activities will enable you to disconnect from technology and live a day in the life of a local, interacting with them, exploring their traditional customs and history, and enjoying the great moments that you may not have in your hectic and modern life.
And, if you want to meet local minority in an authentic way, you must spend the night in Sapa, where a family can be alone and is surrounded by mountains, terraced fields, and valleys.
Staying in a Sapa homestay is a fascinating experience that provides a unique glimpse into the world of the locals who live in this area.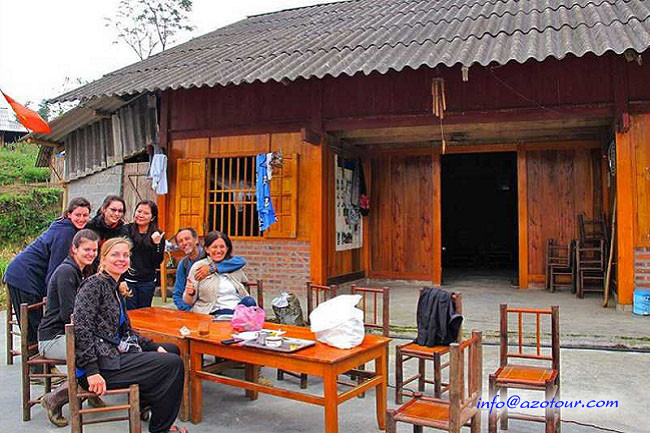 4 - Get a foot massage
What do you need after a full day of trekking in Sapa? Are your feet exhausted?
A foot massage appears to be the best treatment for your feet. After a lengthy hike, it is necessary to treat your feet with a foot massage in Sapa. A large number of spas and massage salons have started appearing in Sapa's town center, offering services such as foot saunas, foot baths, body massages, saunas, herbal saunas, and Red Dao herbal baths, in addition to foot massages. So choosing a quality foot massage establishment in Sapa is simple and easy to enjoy this experience.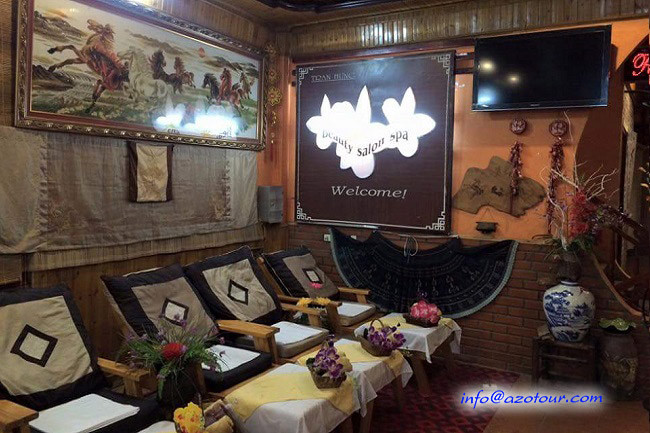 5 - Taste Sapa's Roadside Restaurant Specialties
Sapa is a highland region in northern Vietnam that attracts a large number of tourists every year. And also receives a section of the menu that is extremely famous dishes such as fish vermicelli rice and beef rice noodles, as well as other specialties that are quite popular with guests such as Meat Upstairs Kitchen, sapa salmon hotpot and other grilled street delights.
Walking through the fog in Sapa town, stopping at a small roadside restaurant, choosing some grilled items on a charcoal stove, and eating with indigenous people's corn wine is a one-of-a-kind experience that is not found in every tourist location