Top Things To Do In Hanoi
Hanoi is very compact, and the city's most interesting places for tourists are all relatively close to each other, which makes it easy to enjoy the best parts of the city on foot or by cyclo. Below we introduce you the most highlighted spots in Hanoi that can answer your questions about Hanoi "What is famous in Hanoi?" "What to see in Hanoi" or "Where should I go in Hanoi?"...
Hoan Kiem Lake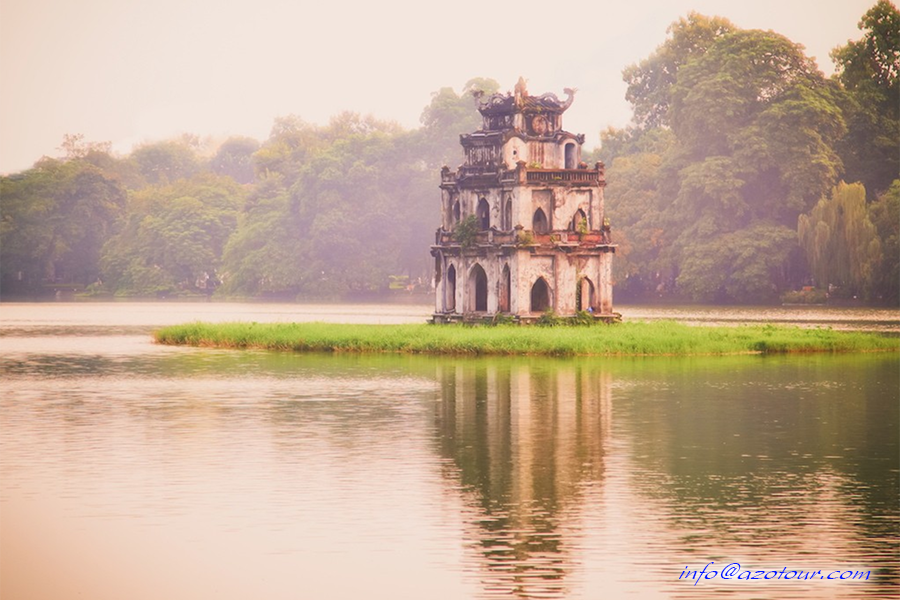 Located in the heart of the capital is Hoan Kiem Lake - a lake associated with an important historical story of the capital. Around Hoan Kiem Lake is also a diverse historical architectural complex, becoming a place not to be missed for anyone visiting Hanoi.
Monuments in the area of Hoan Kiem Lake: Turtle Tower, Ngoc Son Temple, The Huc Bridge, But Pen Tower, Dai Nghien Tower, Hoa Phong Tower...
Hanoi Old Quarter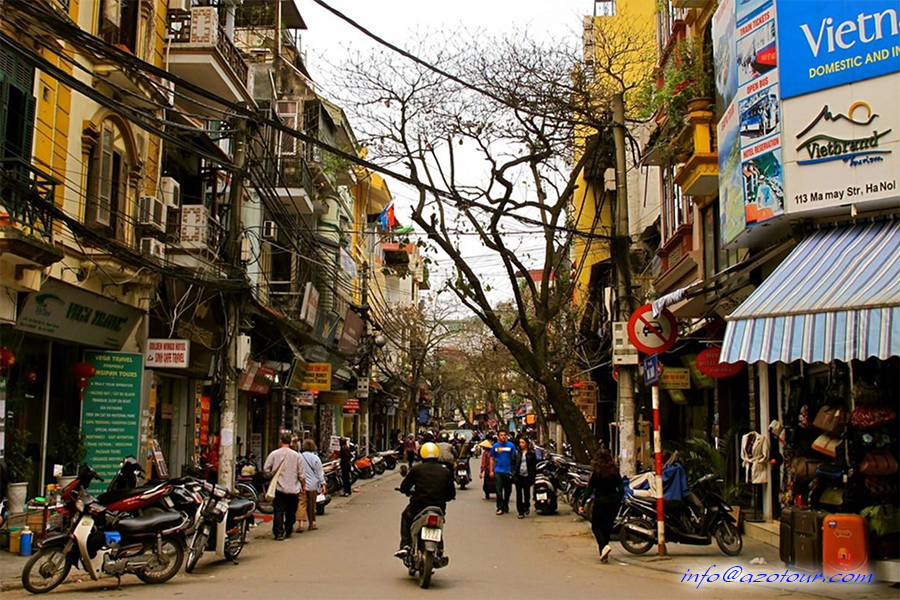 It can be said that Hanoi Old Quarter - "36 streets" is what made Hanoi's reputation. Starting out as a residential area outside the Imperial City, the neighborhood has been bustling for several hundred years with handicraft and trading activities. Coming to the old town today, you still enjoy the ancient space, tinged with the time of low-style houses, tile roofs, moss walls.
Places to visit in the Old Quarter: Bach Ma Temple, 87 Ma May Old House, O Quan Chuong, and of course an indispensable "treasure" of cuisine here.
Dong Xuan Market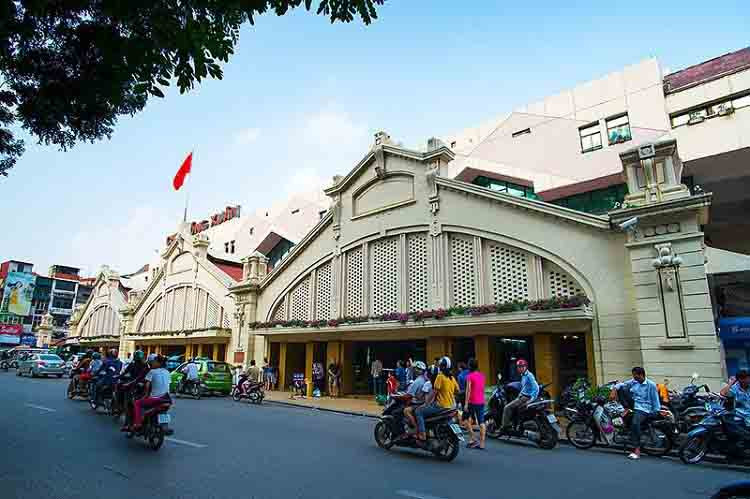 If Sai Gon has Ben Thanh market, Hanoi has Dong Xuan market. Present since the 19th century, Dong Xuan Market is currently the largest wholesale market in the North. But if you are a tourist wishing to buy some souvenirs, the market also retails some items such as fashion, accessories, household items ...
Address: The market is located in the old town area, you can easily walk from there to visit the market
Opening hours: 8:00 - 18:00
Hanoi Opera House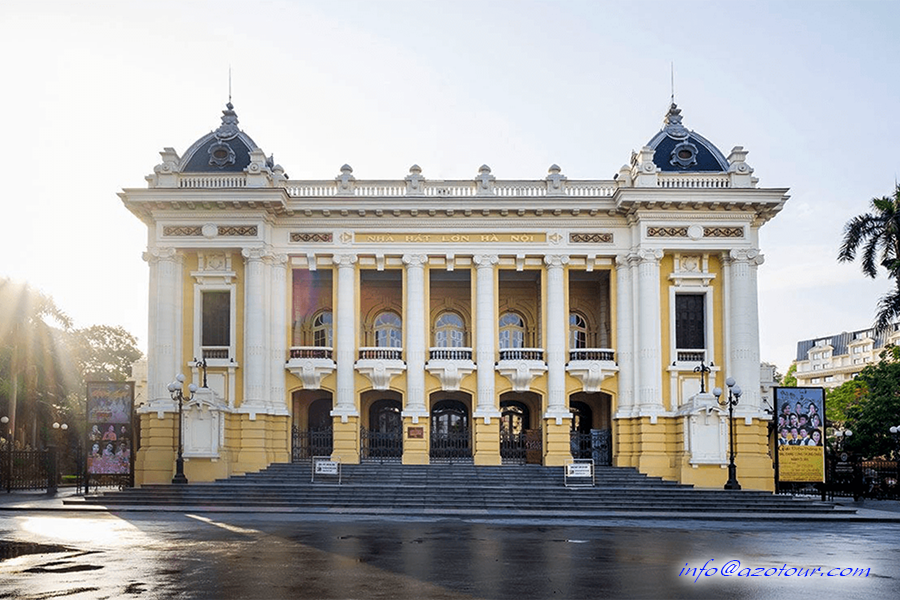 Hanoi Opera House was built by the French based on the model of Opera Garnier (Paris), with the desire to turn this place into a cultural and art center of the time. The current Opera House is the main venue for important events and activities of the capital. Besides, the theater also has tours to combine with enjoying the unique Vietnamese Soul show to serve tourists in Hanoi.
Address: 01 Trang Tien, Hoan Kiem District
St. Joseph's Cathedral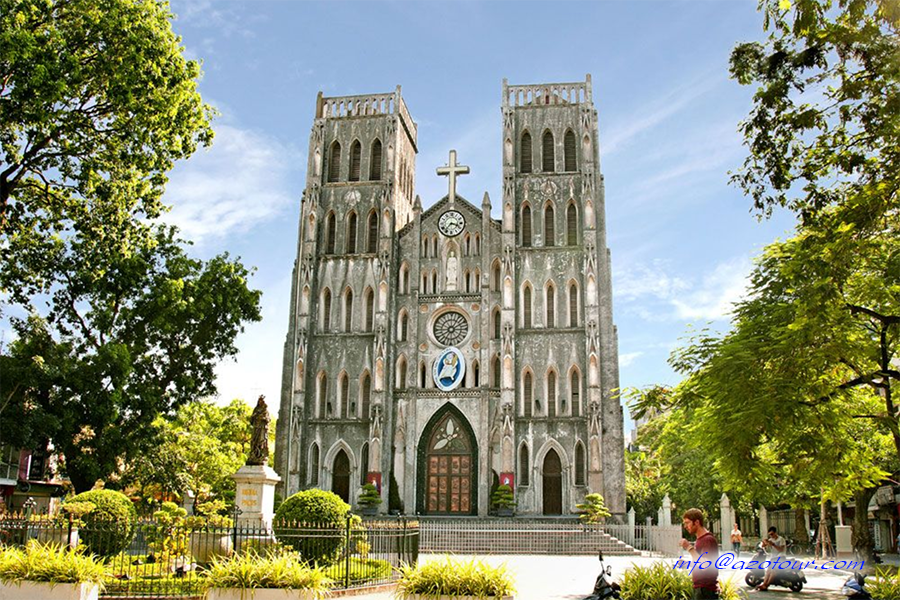 It is not hard to find St. Joseph's Cathedral in the bustling old town area. With typical Gothic architecture, with lime walls that have faded over time, the cathedral brings an ancient atmosphere to the surrounding area.
Address: 40 Chung Chung, Hang Trong, Hoan Kiem Dist
Opening hours: 8:00 - 21:00
Ho Chi Minh Mausoleum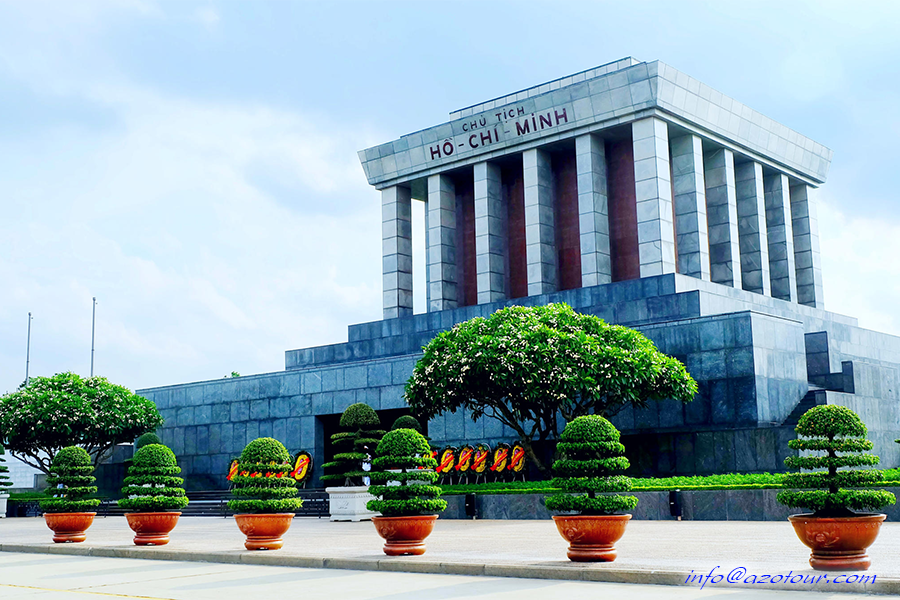 Ho Chi Minh Mausoleum in Ba Dinh Square is one of the most visited attractions in Hanoi. It is the final resting place of Ho Chi Minh, the most iconic and popular leader of Vietnam, known to his people as 'Uncle Ho'. His body is preserved here in a glass case at the Ho Chi Minh Mausoleum in central Hanoi (albeit against his wishes).

For visitors, a trip to Uncle Ho's final resting place can be an extraordinary experience as it is not just an average attraction; it's a part of a unique history
Openning hours: Open on Tuesday, Wednesday, Thursday, Saturday, and Sunday
Hot season (April 1 - October 31): 7:30 - 10:30 (weekends open until 11:00)
Cold season (November 1 - March 31): 8:00 - 11:00
One Pillar Pagoda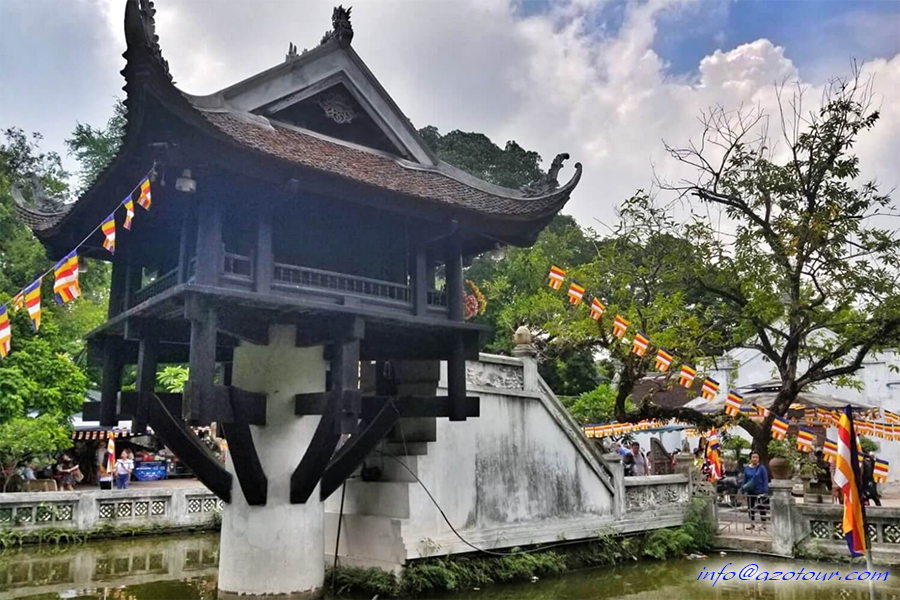 As the largest Buddhist center in Vietnam, Hanoi is not rare for ancient temples, but the most famous is definitely still One Pillar Pagoda. The temple is located on the campus of Dien Huu Tu, has a small worship architecture, built on a stone pillar in the middle of a lotus pond, worshiping Quan The Am Buddha.
Address: Doi Can Ward, Ba Dinh District (near Ho Chi Minh Mausoleum)
Opening hours: 6:00 - 18:00 daily
Imperial Citadel of Thang Long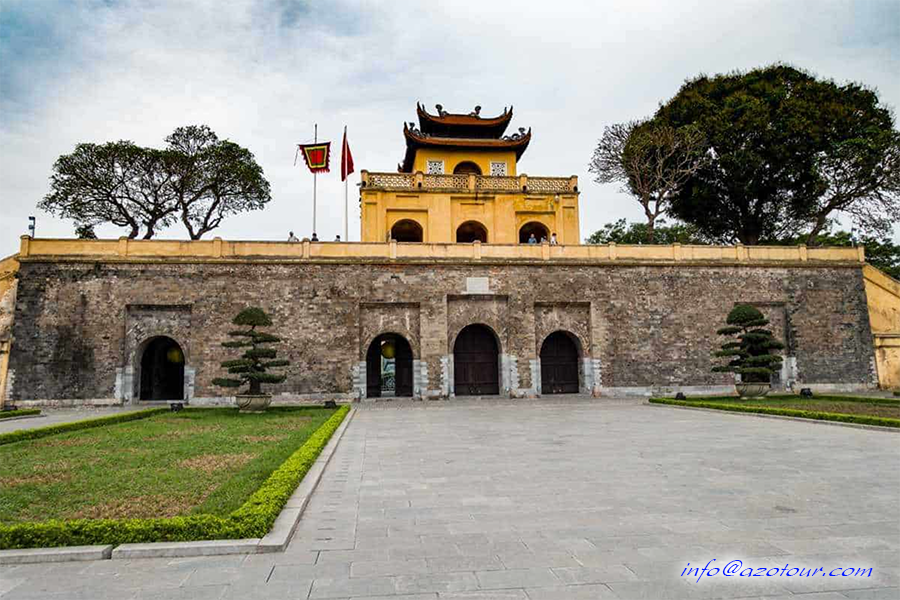 Hanoi is the capital of most feudal dynasties, and the most obvious evidence for this is the Imperial Citadel of Thang Long. This is a huge monument complex with over 140 hectares, built over many dynasties.
Over time and war, many relics still remain and continue to be restored, in order to maintain the typical space of the old feudal court and preserve important relics of the country's history.
Address: 18 Hoang Dieu, Ba Dinh District
Opening hours: 8:00 - 11:30, 13:30 - 17:00 from Tuesday to Sunday
Typical projects: Flag Tower of Hanoi, Doan Mon, Dien Kinh Thien, Hau Lau and Cua Bac
Temple of Literature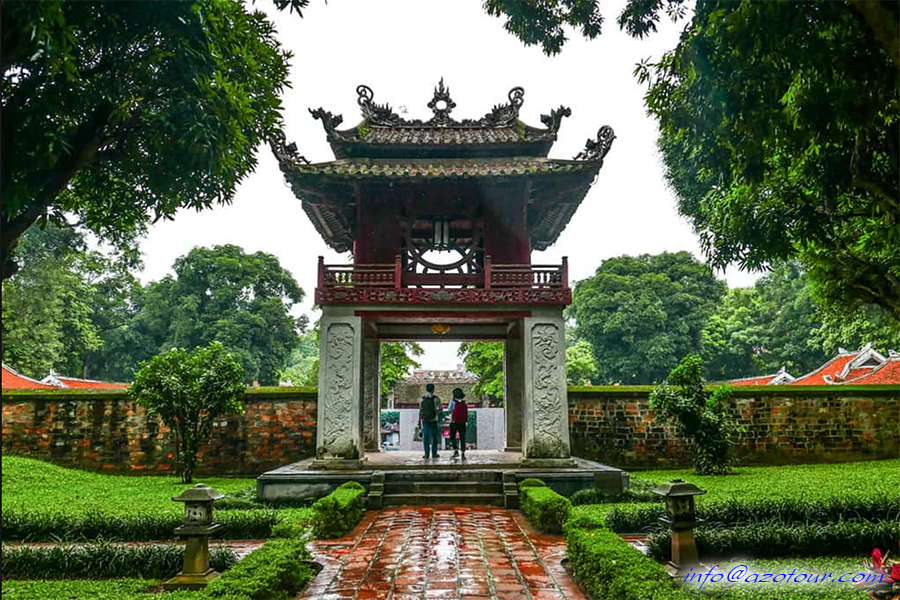 Built in the 11th century, Van Mieu - Quoc Tu Giam consists of two main works. One is the Temple of Literature, which worships the sages and saints of Confucianism. The second is Quoc Tu Giam, considered to be the first university of our country, originally intended for the children of kings and nobles, and later extended to civilians with more intelligence.
Today, Van Mieu - Quoc Tu Giam is the place where scholars come to pray for good luck in their studies and work, especially before exams, wishing to pass high.
Address: 58 Quoc Tu Giam Street, Dong Da District
Opening hours: 7:30 - 18:00 (Monday to Friday), 8:00 - 21:00 (Saturday, Sunday)
West Lake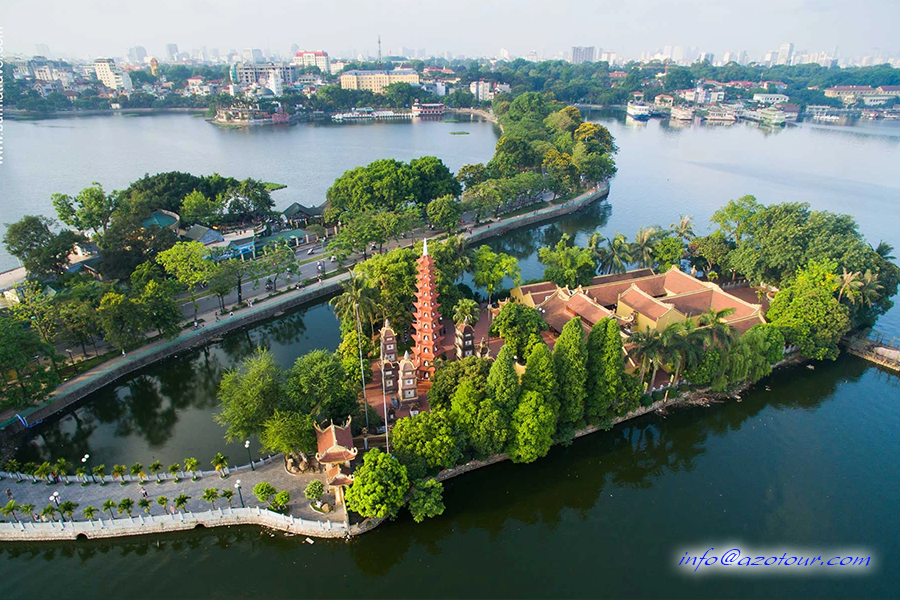 If you are looking for a Hanoi travel experience with the most typical cultural discoveries of the capital, do not miss the West Lake.
Around the West Lake area are ancient villages and traditional villages such as flower growing, do paper... And when walking tired, take time for a boat ride on the lake, watching the splendid sunset. peaceful.
Places around West Lake:
Nghi Tam ancient village, Nhat Tan village with flower and bonsai growing
Ke Buoi village is a paper-making enterprise
Phu Tay Ho worships Lieu Hanh Princess (one of the Four Immortals of Vietnam)
Tran Quoc Pagoda: Located on the east side of West Lake, the pagoda was built in the Ly dynasty, until now there are still hundreds of years old statues.
Thanks for reading our article of "Top things to do in Hanoi". Hope that list about top attractions in Hanoi can help you explore the city easier or just pick up our city tour via our website and we will bring you the best https://azotour.com/tours/detail/hanoi-city-full-day