Sapa, Vietnam | Cat Cat Village in Sapa Town
Cat Cat Village, located 2 kilometers from Sapa Town, is a historic H'mong ethnic minority village. Cat Cat village, at the foot of Muong Hoa Valley near the spectacular Cat Cat Waterfall, is suitable for anybody interested in learning about the life and culture of one of North Vietnam's hill tribe tribes. When you arrive in Cat Cat Village, you can view the picturesque terraced rice fields, Cat Cat waterfall, and beautiful mountain vistas.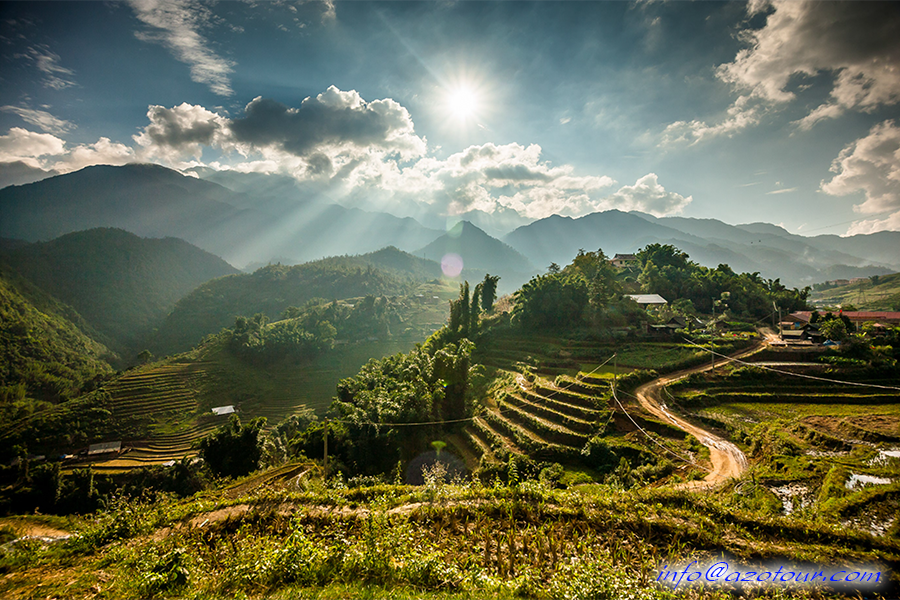 Even though the town was created in the 1800s, many of the H'mong people's old rites and customs are still practiced there.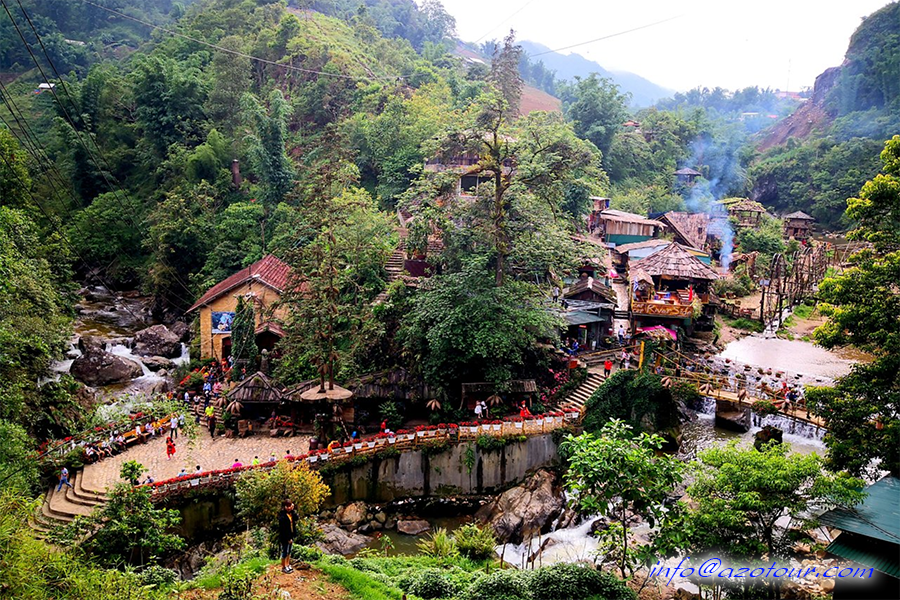 When visiting Sapa during the Vietnamese traditional Tet holidays, you can also attend the Gau Tao celebration, which is one of the most important H'mong celebrations. People pray for good health, happiness, and offspring from the first to the fifteenth of lunar January.
Cat Cat Village is well-known for its brocade needlework, which is a traditional H'mong specialty. Visitors will witness young women seated in front of their looms, clutching beautiful brocades. Furthermore, the people are skilled in creating silver and copper jewelry. They are trendy and one-of-a-kind. Several surrounding tiny stores provide wonderful handmade brocade products and jewelry, including earrings, bracelets, scarves, apparel, and bags.
When visiting Cat Cat Village, don't forget to try Cat Cat's specialties including Thang Co, corn wine, and smoked meat...
The best time to visit Cat Cat village is during the dry season, which lasts from September to November and March to May. It will show you breathtaking sights of natural beauty. Hiking is very popular in this area. The route is relatively smooth and near Sapa town, so trekking trips are popular in this area.
Come explore Sapa's stunning surroundings with a fully charged phone and camera.