Sapa, Vietnam | Can Cau Market in Lao Cai Province
Can Cau Market is a well-known Lao Cai ethnic market. It is around 120 kilometers from Sapa and 9 kilometers from the Chinese border.
The Can Cau Market is smaller than the Bac Ha Market but equally colorful and beautiful.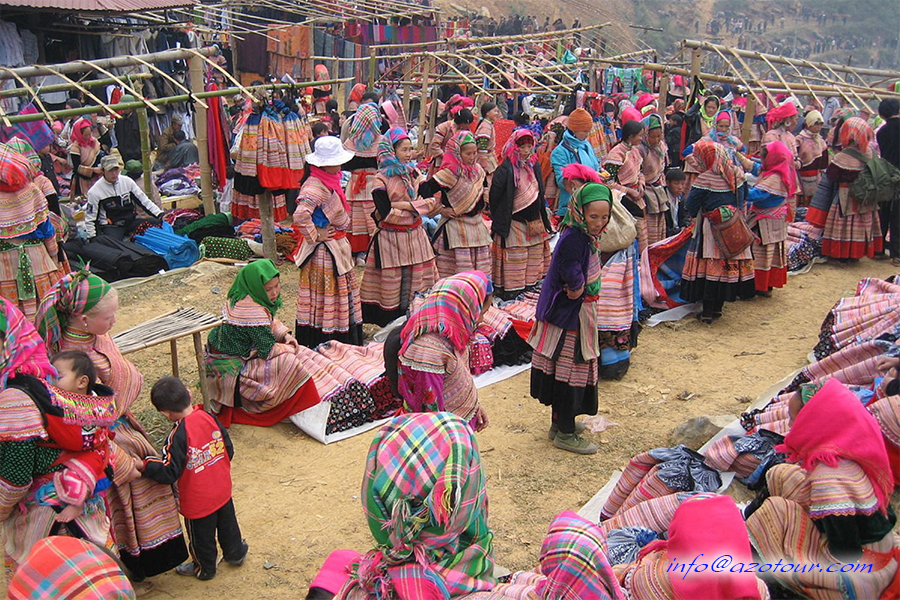 Can Cau Market is open every Saturday. Many people from neighboring ethnic groups come to this market to sell and buy local goods, including the Flower H'mong, Black Dzao, Red Dzao, Tay, and others. Hill tribes walk, ride horses, or trek by foot to the market through pathways and buffalo routes that pass through peak hills, mountains, streams, and rice terraces. There are a variety of items available, including linens and brocades, as well as livestock such as pigs, dogs, chickens, and horses. Can Cau market is an excellent location for people to trade, buy, converse, drink, meet, and find their sweethearts.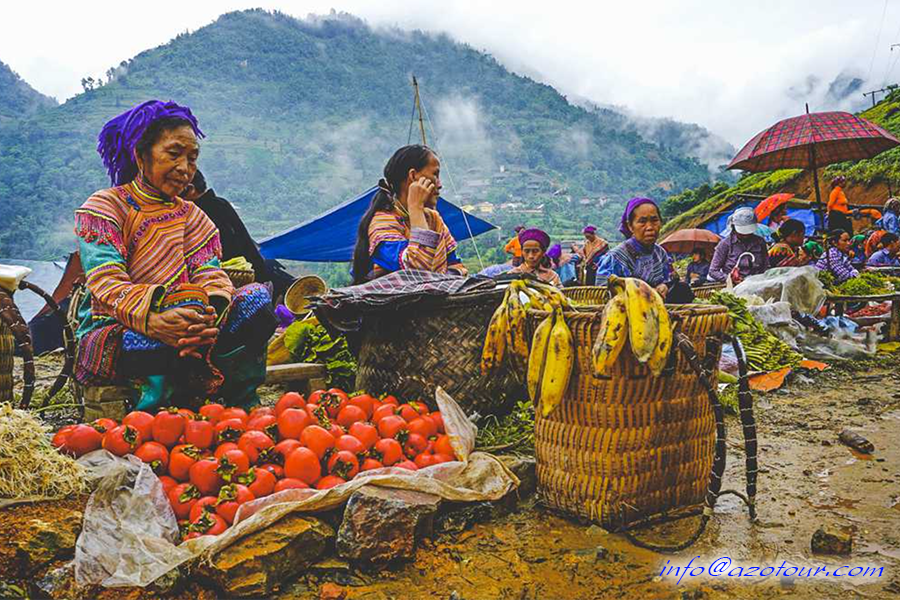 Coming to Can Cau Market, you will get the opportunity of a lifetime to see and learn about the daily lives of the ethnic people in Vietnam's northeast. Arrive as early as possible to experience the market atmosphere before it becomes overwhelmed with tourists, as the market is open from 06.00 am to noon. You can also taste local specialties such as "thang co" and corn wine, chat up a simple and basic discussion with locals, and shoot some of the best photos available. It's great fun at the local fair.