Sapa, Vietnam | Bac Ha Market in Lao Cai Province
Bac Ha Market in Northwest Vietnam is a great example of an ethnic minority market among many other markets such as Coc Ly market, Cao Son market, Muong Khuong market... Where market is not just a purchasing place, but also a social and cultural interchange venue. Youngsters come here to date and find real love. As a result, the market acquires popularity among the locals.
Bac Ha Market is approximately 100 kilometers from Sapa town in Lao Cai Province and took roughly 3 hours to reach by car from Hanoi. It is also well-known for its authenticity, which draws a large number of tourists on weekends.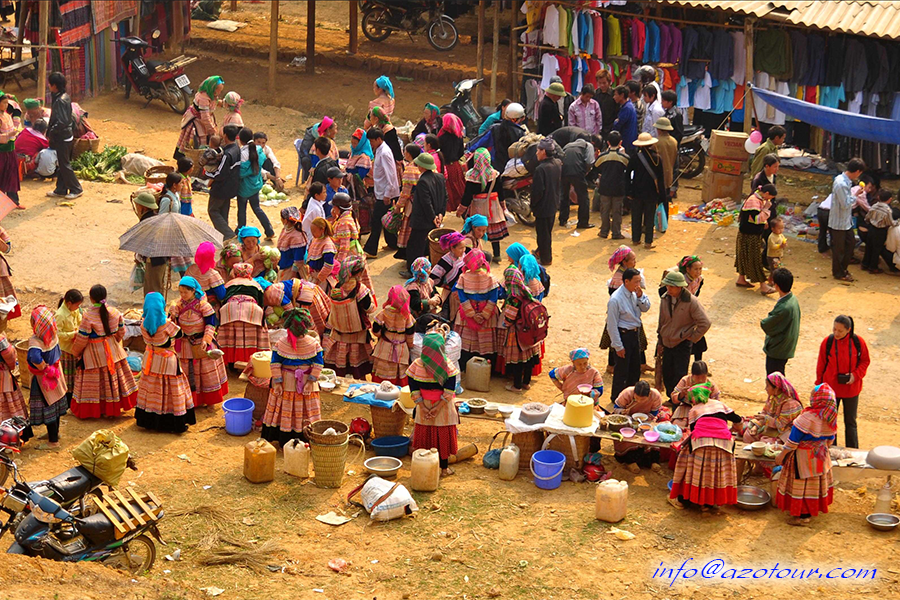 The market is open every Sunday from early morning to early afternoon. It is inhabited to ethnic groups such as Flower Hmong, Black Dzao, Nung, Tay, Phu La, Xa Fang... They travel for hours from the surrounding valleys and mountains to attend the market. Local women dressed in exquisite handcrafted traditional clothes and colorful scarves can be seen purchasing and selling their local products. The market appears to be a big rainbow of colors from afar.
Because it is only open one day a week, residents bring a range of products. The market's main plaza is separated into smaller sections, each specializing in a particular commodity such as textiles, fabrics, handicrafts, groceries, horses, and farm animals.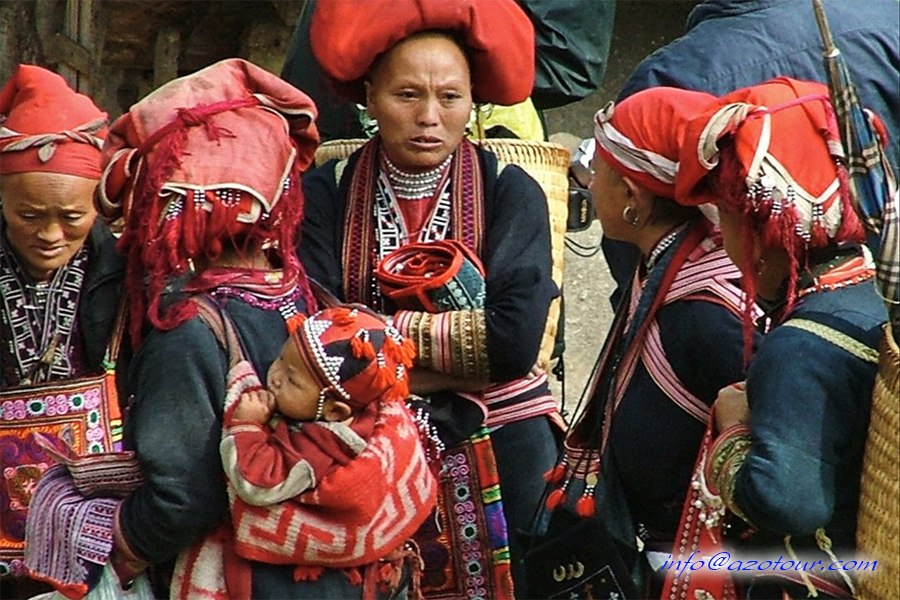 If you want to see the best of Bac Ha Sunday market, get there before 9 a.m., when it is less crowded with tourists. Wander about the market, "must taste" some local dishes, buy some souvenirs, and remember to shoot the greatest photos. It's fascinating and provides an unique glimpse into the life of ethnic minorities.