Hanoi, Vietnam | When is the best time to visit Hanoi?
When planning to visit Hanoi, you might have some questions: When's the best time to visit Hanoi? Best month to visit hanoi? How' is Hanoi weather & climate? What are the different seasons In Hanoi? To answer your questions, please see our article below.
Hanoi has a typical mild, tropical climate of northern Vietnam with four distinct seasons:
Hanoi's spring from February to April: Perfect time to visit - Hanoi high season
In the past, the weather of Hanoi in spring season is still a bit cold with low temperature at night and early morning. However, because of the growing influence of Global warming, recently years, the temperature in this season is warmer and not too wet. Cool air with temperature around 20 degree of Celsius, pleasant atmosphere with full colors of plants and flowers makes Hanoi more lovely and beautiful. This time is really ideal to visit and explore Hanoi and surroundings. Especially, Lunar Tet and many festivals are held in spring will show you the truly ancient Thang Long.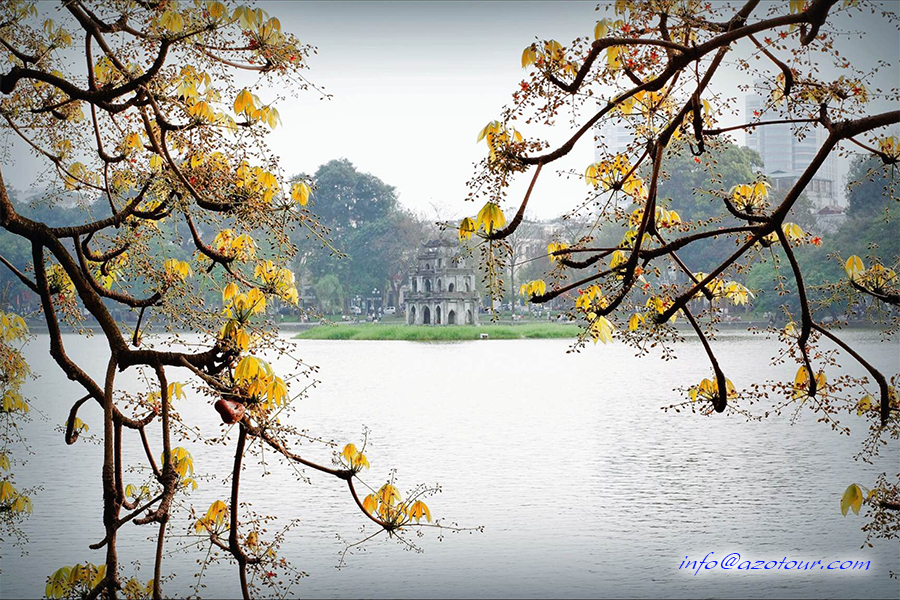 Hanoi's summer season from May to September: Hanoi off season
This is hot and rainy season with the highest temperature can be reached to 40 degree of Celsius. In the hottest month of June, the temperature is super hot and muggy so venturing out and exploring the city landscapes in daytime will be more difficult. Besides, in this season, tropical storm often takes place but as Hanoi located in a flat land and far away from the sea, its influence is not too much. Thunderstorms and slight drizzles which continue for long hours are more often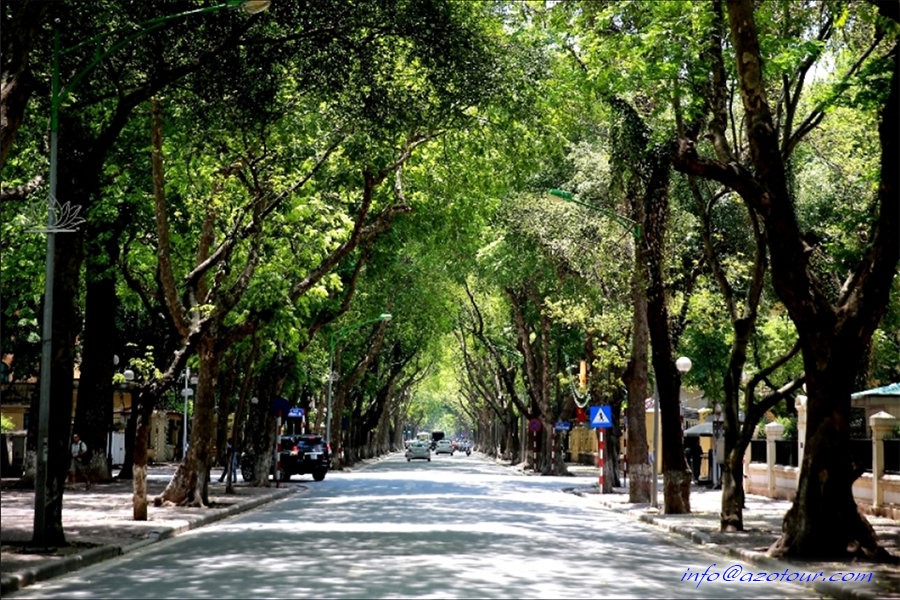 Hanoi's autumn from October to November: The best time to visit
October and November are the most visited months of Hanoi with glorious weather, dry air and clear blue skies. Autumn brings Hanoi a touch of coolness with temperature around 20 to 25 degree of Celsius. This time is really a perfect time to explore Hanoi. Streets filled with red and yellow leaves mark the end of summer. Wandering through the streets of Phan Dinh Phung, Tran Phu, Ngo Quyen, or Hoang Dieu is a lovely way to experience Hanoi's autumn. Between summer's scorching days and winter's chill, people look forward to cool autumn, the most romantic time of the year.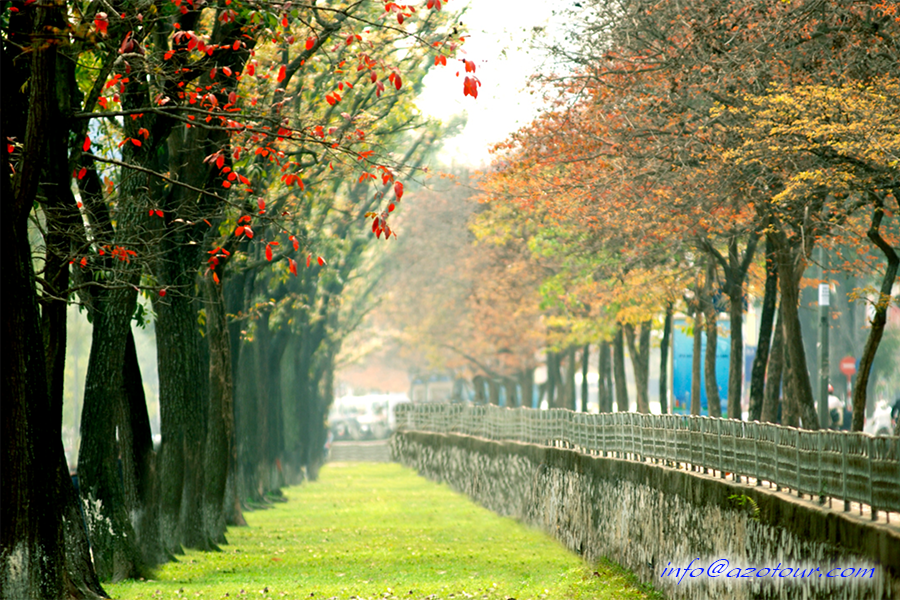 Hanoi's winter from December to January next year: The holiday season
It does get freezing during winter in Hanoi. Warm clothes, jackets are an essential part of the wardrobe if one wants to move out. The temperatures average at 17 degrees but can drop to less than 10 degrees too. The low temperatures are further accompanied by winds and high humidity making it feel much colder than the actual temperatures. Also, many buildings lack heating and insulation. There is hardly any rainfall with the average precipitation less than 50mm. The skies are usually cloudy and the weather - foggy. The holiday season coupled with events and festivals is a reason enough to vacation in Hanoi during winters. It is also the time to enjoy the warm street foods while chilling in the cold.