Hanoi, Vietnam | Tran Quoc Pagoda
The Tran Quoc Pagoda is Hanoi's oldest pagoda, history dates back over 1,500 years. It is connected to West Lake by Thanh Nien Road.
Construction of this pagoda began in 541 and was completed in 545 under the reign of Emperor Ly Nam De. It was known as the Khai Quoc Pagoda (National Founder Pagoda). It was first built on the Red River's bank, outside of the Yen Phu Dyke. Because the river was becoming too close to the pagoda, it was relocated in 1615 to Kim Ngu (Golden Buffalo) islet on West Lake and renamed Tran Quoc Pagoda (National Defence Pagoda).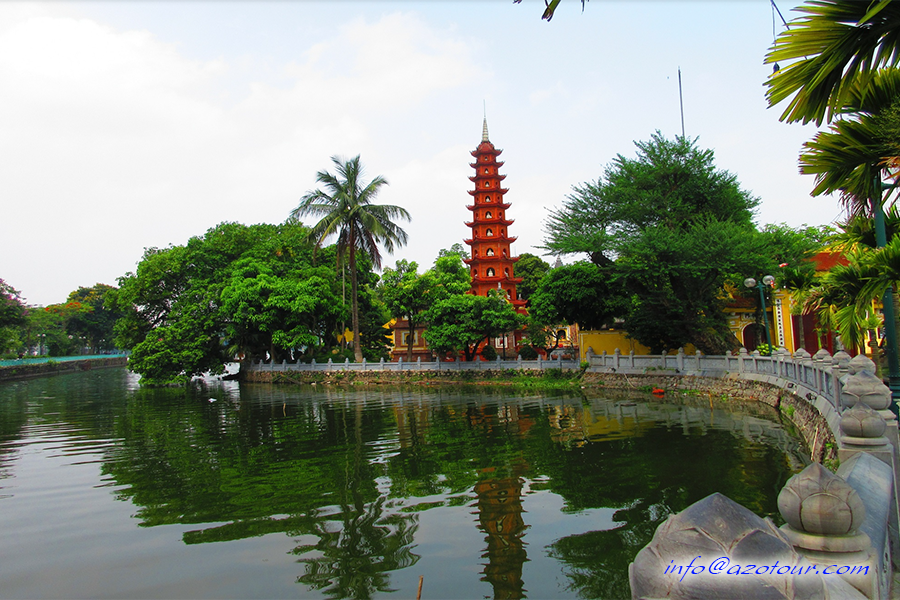 The architecture of the pagoda is the most significant feature, as it follows traditional Buddhist architectural principles, with numerous layers of buildings and three main houses. In addition, there are 1639 wonderfully carved statues, each with a unique face.
It would be irresponsible not to incorporate the Buddhist symbol of the Bodhi tree into the Tran Quoc Pagoda grounds. Former Indian Prime Minister Razendia Prasat presented it on his 1959 visit to Hanoi. The tree has turned green, and its heart-shaped leaves help to identify it.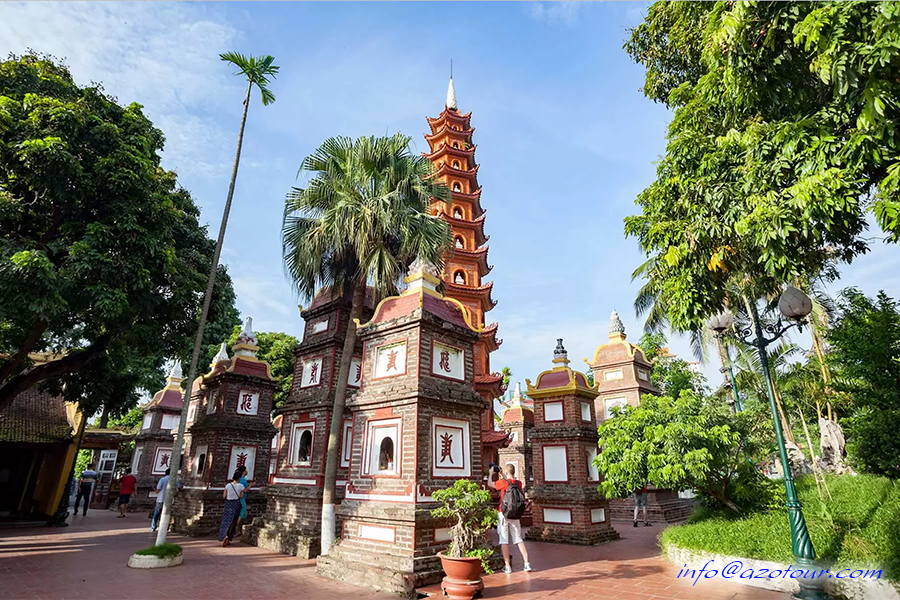 Tran Quoc Pagoda is a lovely spot with a harmonious design that makes the most of the lush flora and river backdrop. You'll remember the mood and the breathtaking vista of the pagoda as the sun sets over the lake.
The Tran Quoc Pagoda is free to enter and open daily from 7:30 a.m. to 18:00 p.m. Donations are much appreciated. Remember that this is a sacred spot, and you should show respect to the monks and townspeople. This popular stop on the way to West Lake, Hanoi's largest lake, is about 2 kilometers north of the Ho Chi Minh Mausoleum and 5 kilometers from Hoan Kiem Lake.