Hanoi, Vietnam | The One Pillar Pagoda
The Asia Record Organization awarded One Pillar Pagoda the "Asian Pagoda with the Most Unique Architecture" in 2012. It is become a must-see for both domestic and foreign tourists to Hanoi.
The One Pillar Pagoda, also known as Chua Mot Cot, Dien Huu, or Lien Hoa Dai, is a historic pagoda in Hanoi that is located near the Ho Chi Minh Mausoleum. Construction began at 1049, during the reign of Ly Thai Tong.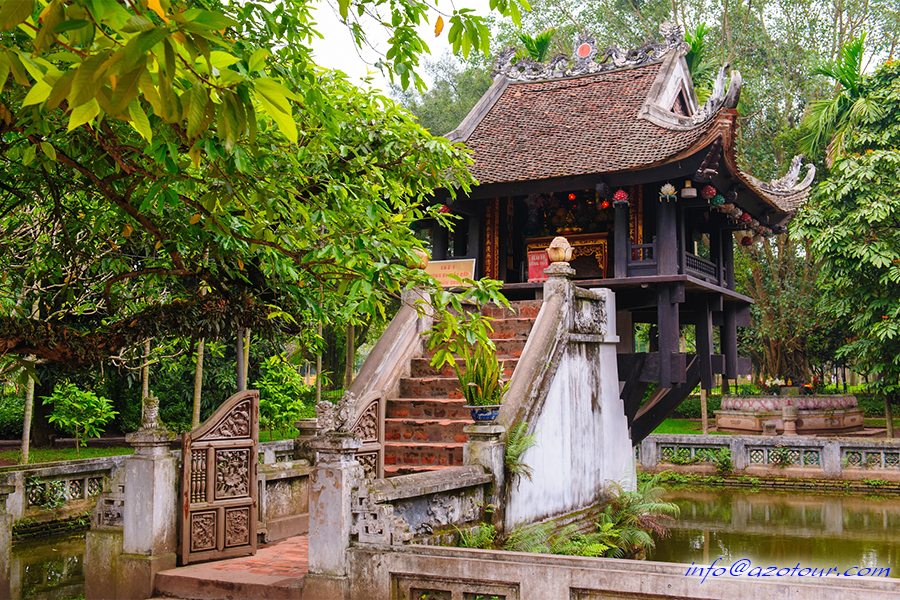 The pagoda has been restored and refurbished multiple times over the years. Before departing Vietnam in 1954, French colonists used explosives to demolish the pagoda. The Ministry of Culture commissioned architect Nguyen Ba Lang to repair the One Pillar pagoda in 1955, and it has remained in this state ever since.
In terms of architecture, this pagoda is extraordinary and one-of-a-kind. A wooden square pagoda with a curved roof was built in the center of the pond on a single concrete pillar. It was designed to resemble a lotus bloom, which represents purity and is used as a pagoda emblem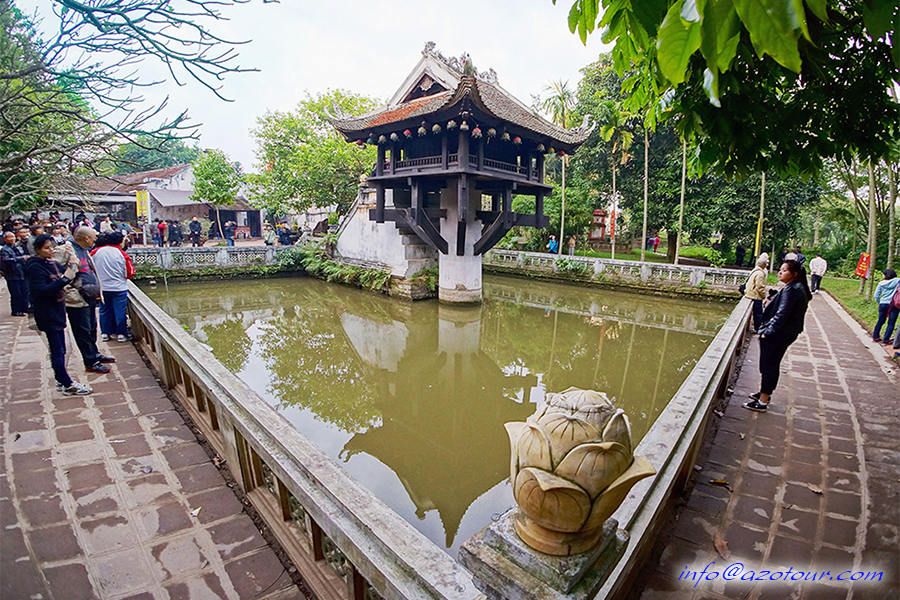 The Hanoi One Pillar Pagoda is an awe-inspiring architectural complex that draws both domestic and international visitors. The pagoda is open everyday from 8:00 a.m. until 17:00 p.m. The pagoda is free and open to the public.