Hanoi, Vietnam | Tay Phuong Pagoda
Tay Phuong Pagoda, also known as Sung Phuc Pagoda, is located on Tay Phuong Mountain's summit and is surrounded by lush greenery. The pagoda is believed to have been built in the seventh century and has been renovated multiple times.
Tay Phuong Pagoda is made up of three buildings: Chua Ha (Lower Pagoda), Chua Trung (Middle Pagoda), and Chua Thuong (Upper Pagoda) (Upper Pagoda). The pagoda is an architectural marvel of the ancient Doai civilisation.
It's tiled with a wooden frame. The curved roofs are two levels thick, with a dragon statue on the edge of the temple roof. The windows of the pagoda are rounded with Buddhist themes, the pillars are wood, and the altars and statues are set on lotus flower-shaped stones.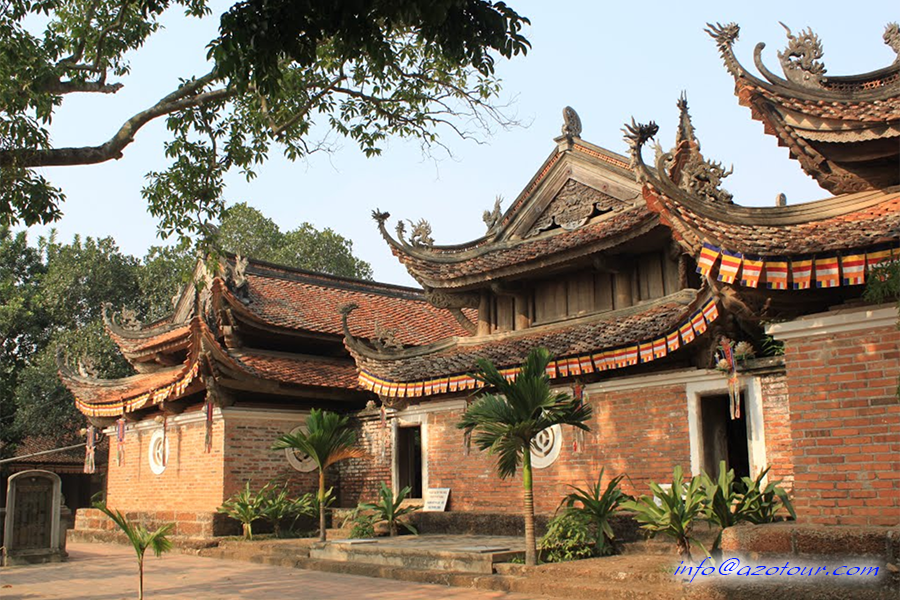 The pagoda is situated on a hill, and access to its gate is gained by descending 238 laterite steps. On show are 62 exquisite wooden Buddha sculptures of varying sizes (Arhat in India). These are masterpieces from the eighteenth century, 18 of which were created by La Han.
You may get there via car, public transportation, or motorcycle around 30 kilometers west of Hanoi. It will take around 30 minutes. The pagoda offers pilgrims and visitors a calm haven to relax their weary souls and minds.