Hanoi, Vietnam | St. Joseph's Cathedral or Nha Tho Lon Hanoi
The Hanoi St. Joseph's Cathedral (also known as Nha Tho Lon) is located in the Old Quarter, near Sword Lake, at 40 Nha Chung Street. This church is a Roman Catholic neo-gothic cathedral in the style of Paris' Notre Dame Cathedral.
After the French army invaded Hanoi in 1882, Bishop Puginier designed the cathedral, which was built and completed in 1886. On Nha Chung Street, the St Joseph's Cathedral Hanoi and Nha Chung area (Hanoi Diocese) were built. It was one of the first structures created by the French colonial administration in Indochina when it opened in December 1886.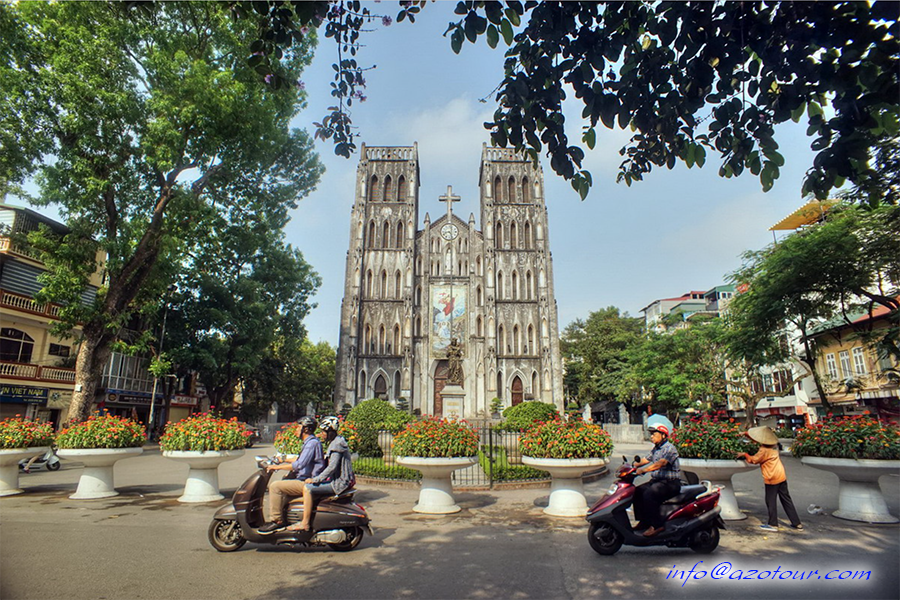 The cathedral's construction with domes is inspired by the Gothic style and design of the Paris Cathedral. It is 64.5m long, 20.5m wide, and has two noteworthy 31.5m bell towers. The St. Joseph's Cathedral is adorned in a Western style, from the entrances to the brilliant window glass to the holy paintings; the major interior part is painted in a Vietnamese style, with two traditional colors yellow and red. The metal statue of Mother Maria stands outside in front of the cathedral.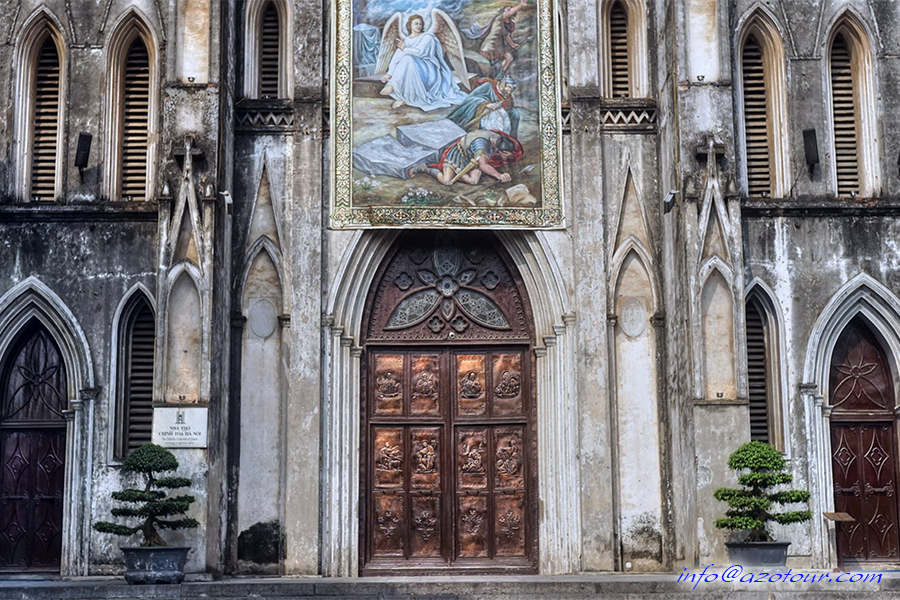 Because of the beautiful architecture and convenient location in the city center, the area surrounding St. Joseph's Cathedral is often crowded with hundreds of locals and tourists drinking, chatting, and watching the street.
Take a seat on Nha Tho Street, order some lemon tea, and observe the people at work. There are also numerous eye-catching souvenir shops and Western-style cafés in this area. St. Joseph's Cathedral, in particular, is not only a sacred venue for Catholic weddings, but it is also a magnificent location for non-religious grooms and brides to take gorgeous images.
Hanoi St. Joseph's Cathedral is the city's oldest church and hosts religious activities for Hanoi residents.