Hanoi, Vietnam | Long Bien Bridge
Hanoi, which means literally "river-surrounded," is a city filled with ponds, lakes, rivers, and bridges. If Hoan Kiem Lake's typical green water and the red bridge known as The Huc are symbols of a lovely and splendid historic city, the Red River and Long Bien Bridge may be considered icons of brave capital in wars.
During France's administration of the country, the Long Bien Bridge was constructed between 1989 and 1902. Despite its French design, the bridge was totally built by Vietnamese workers using local materials such as wood from Phu Tho, Yen Bai, and Thanh Hoa provinces, cement from Hai Phong, and Long Tho lime from Hue.
The French named the bridge Paul Doumer, but Vietnamese have long nicknamed it Long Bien or Cai River Bridge, and Long Bien is the bridge's most well-known nickname. Long Bien had 19 spans when it was built and was the first steel bridge in Hanoi, as well as one of the four greatest bridges in the world at the time.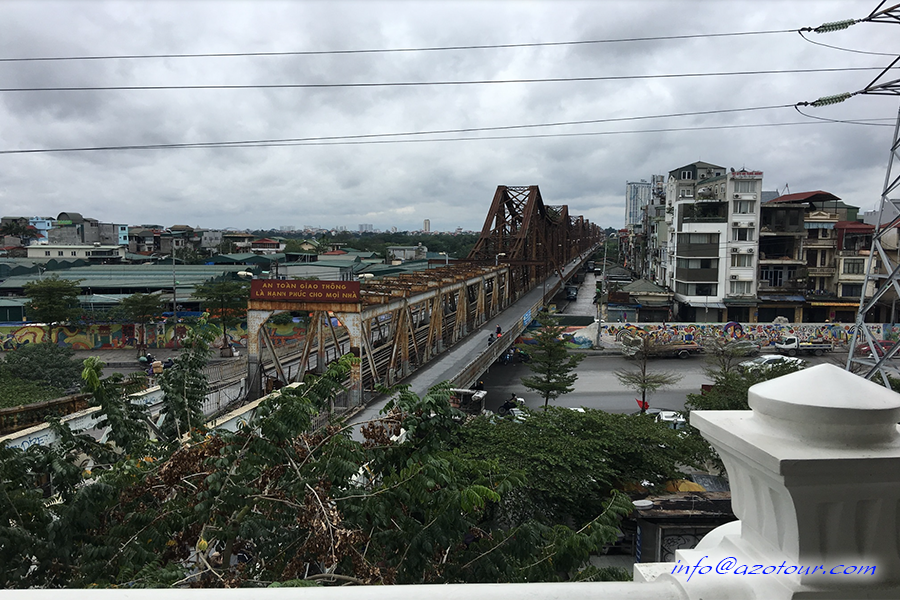 Long Bien became iconic with Far Eastern architecture. Tons of rice were transported from Northern and Northern Central Vietnam to the Dien Bien Phu battle, which helped Vietnam defeat the French in 1954.
During air raids in 1967 and 1972, the American army targeted Long Bien Bridge several times, damaging many of its spans. The surviving left spans serve as a reminder of a glorious past. As a result, the bridge serves as a transportation facility as well as a living historical monument.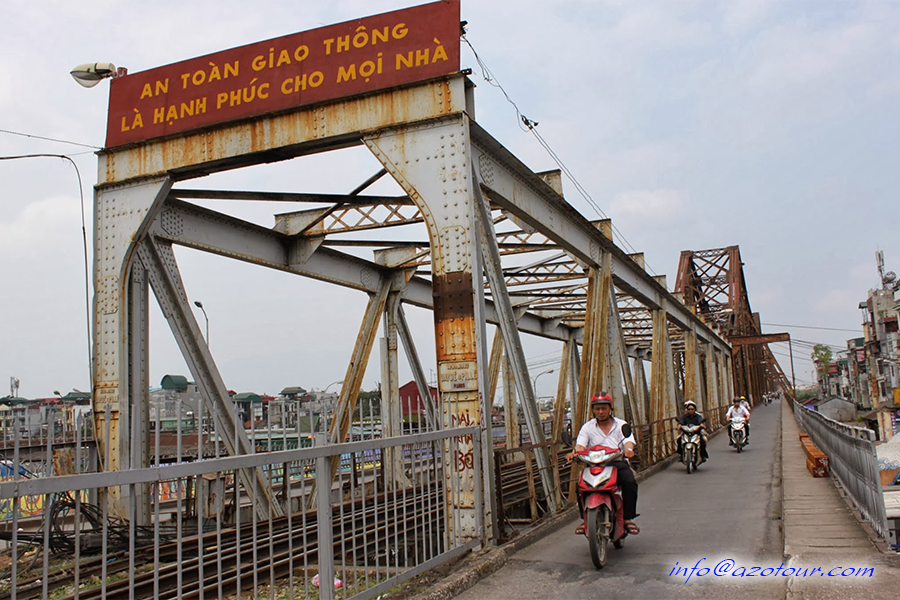 Long Bien is now only one of five Red River bridges in Hanoi. However, it may be the most spectacular bridge in terms of historical, architectural, and cultural value. It is Hanoi's only bridge where all riders must travel to the left, where tourists may stroll and sample delectable desserts provided by vendors, and where Hanoians can buy fresh veggies or fish for dinner at the bridge's modest afternoon market.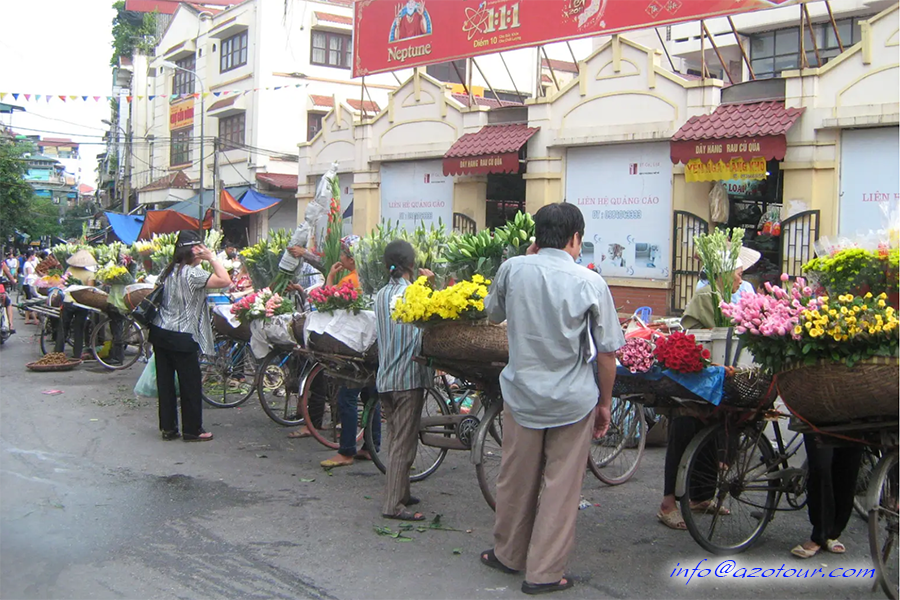 Many Hanoi locals and visitors say that Long Bien Bridge is the best place to see the sunrise or sunset and get a glimpse of the alluvial plain. Long Bien Bridge is a popular wedding backdrop for many brides and grooms. Many visitors come to see the historic monument as well as the breathtaking environment. Every afternoon, a crowd of sellers and housewives gather here for an open-air market.
Long Bien, Hanoi's oldest bridge, is thus still alive and well, quietly coexisting alongside Hanoians. If you get the chance to visit Hanoi, take a walk across Long Bien Bridge to see the views, experience daily life in Hanoi, and enjoy quiet moments in the present while remembering the historic past.