Hanoi, Vietnam | Hanoi Opera House
The Hanoi Opera House is a significant architectural, cultural, and political landmark in the city center. The Hanoi Opera House is located at No. 1 Trang Tien Street, a short walk from Sword Lake, the Hanoi Old Quarter, and the Vietnam History Museum. From 1901 to 1911, two French architects, Broyer and V. Harley, constructed this 900-seat theater in ten years. And it is a copy of the Opéra Garnier in Paris.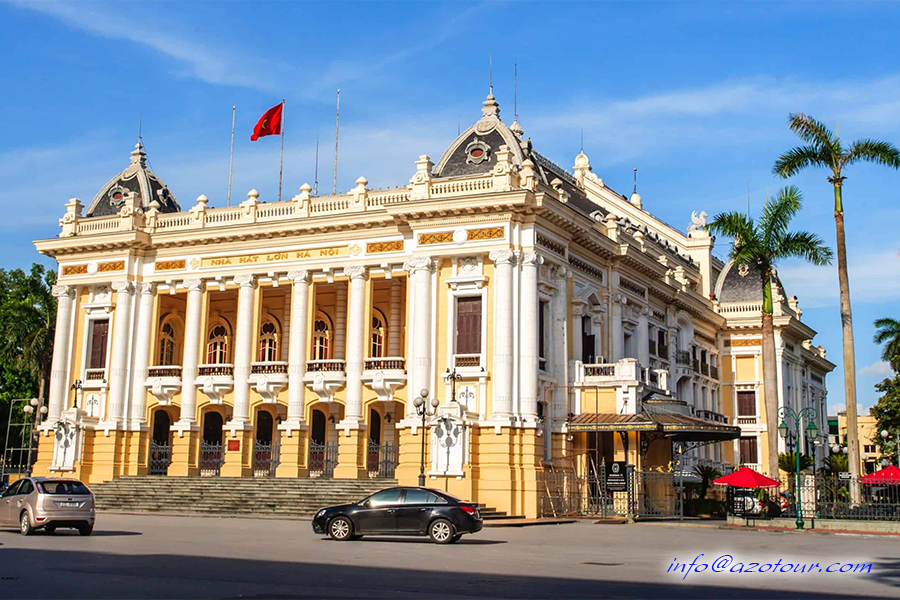 The design of the Hanoi Opera House is heavily influenced by nineteenth-century French architecture. The colonial French front contains pillars and balconies with views of the city center. The interior design, which includes a white marble T-shaped staircase in the middle of a red carpet, crystal chandeliers, giant wall mirrors, Corinthian columns, and a colorful dome encircled by paintings and reliefs, astounds visitors.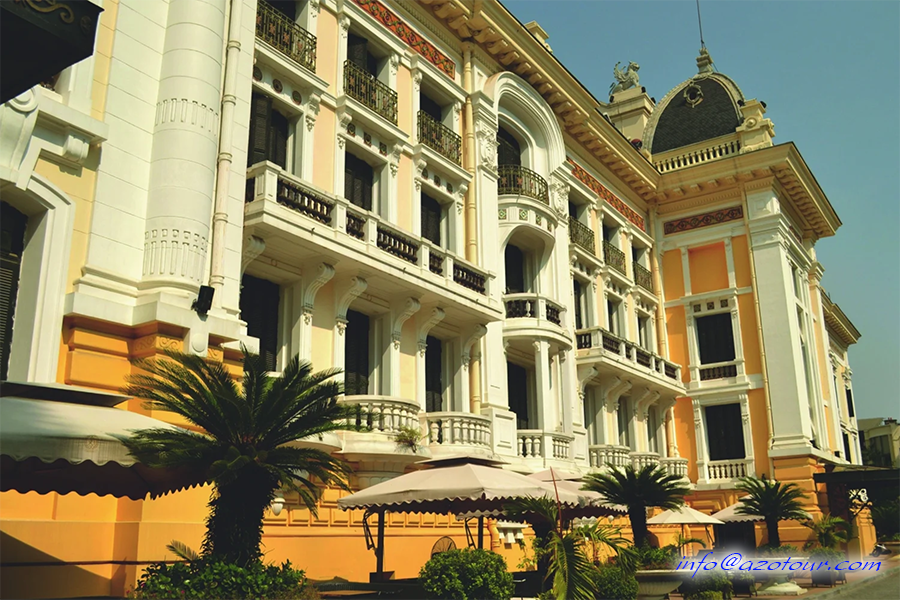 Previously, the theater was mostly utilized to accommodate Western musicians who performed for French officials and wealthy Vietnamese. Fans of theater, folk songs and music, symphonies, opera, and classical opera have become more interested in it.
The Hanoi Opera House has been renovated into a cultural center in Hanoi, hosting national and international art exhibitions, concerts, dance performances, and other events. To attend the opera theater or listen to the music, you must purchase a ticket. Alternatively, simply go around the structure and take some fantastic photos.