Viet Hai Ancient Village - Lan Ha Bay
Viet Hai Fishing Village is located on Cat Ba Island, hidden in the center of Cat Ba National Park surrounded by mountains and dense forest jungle
There are two ways to visit the village, a day-long, 9km trek through Cat Ba National Park, or a 45-minute boat trip to the Viet Hai Boat Station, followed by a 6km bicycle (or electric car) ride to the village gate.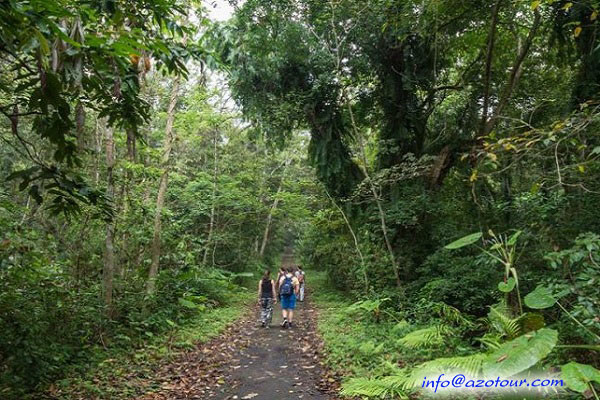 The bicycle ride takes you along a romantic, adventurous trail, along steep cliffs, deep gorges, through tunnels, thick forests, jungles, vast rice fields, and the incredibly gorgeous scenery of Cat Ba National Park, and on to the village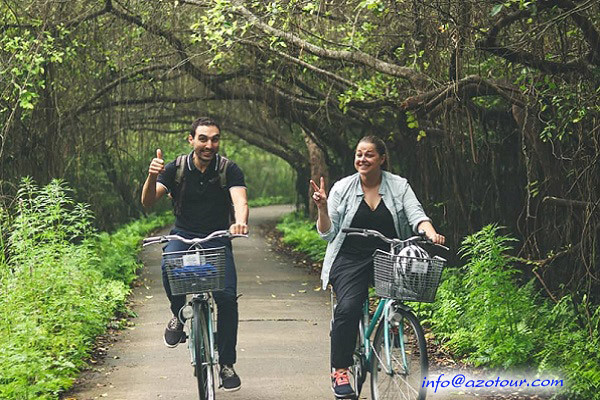 Bike through the tunnel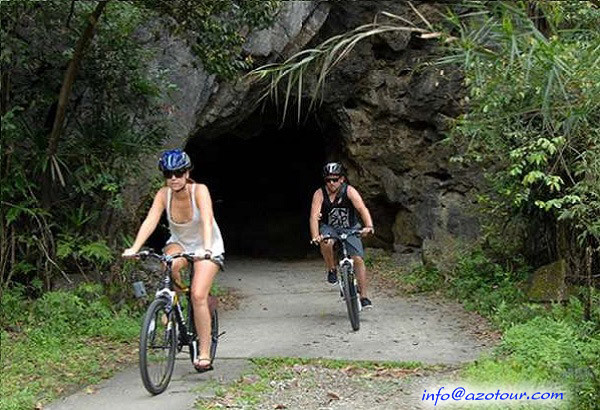 Romantic road along the forest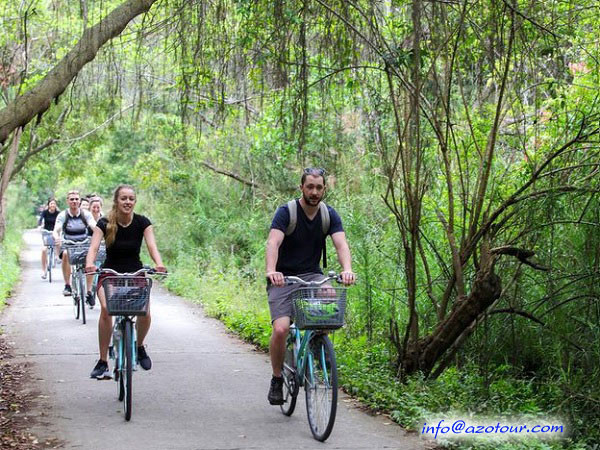 First view of the village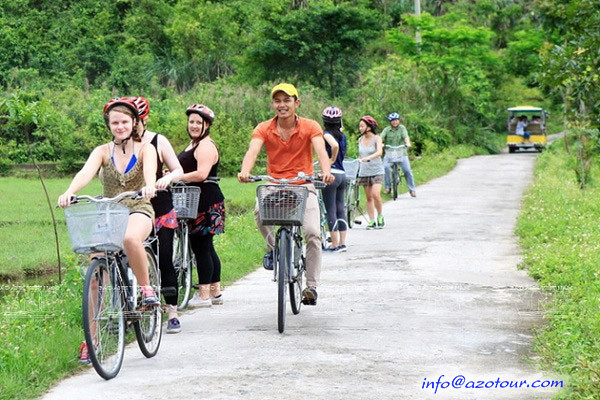 Explore the village, peaking inside the local houses made from the simplest of materials, and listen to the sound of children in the small school classroom.
Meet and chat with the extremely friendly, local villagers, and learn about their ancient traditions. Experience a little of the fishing village culture and local way of life, learning how to make and cast fishing nets or plowing fields alongside a buffalo.
The village is devoid of crime, houses are never locked, and motorcycles are parked along with the keys.
Take time to relax and soak up the atmosphere and enjoy an authentic village-style lunch prepared by the villagers in the small restaurants built on stilts or bobbing about in the bay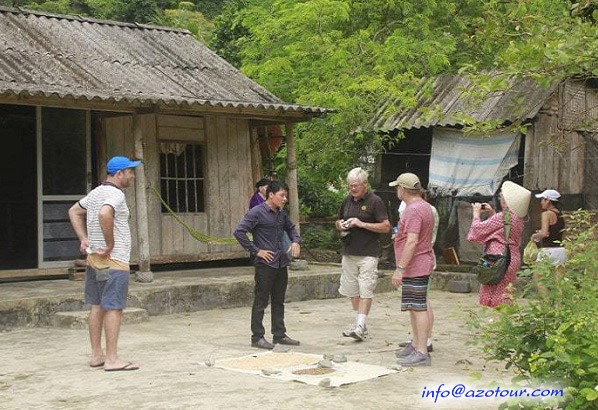 Lan Ha Bay luxury cruises are available, including overnight cruises for 1, 2 or more nights. All the Lan Ha Bay Luxury Cruises listed are rated 5-Stars on Tripadvisor.
The best Lan Ha Bay Cruises that visit Viet Hai Fishing Village include: Paradise Cruise Ha Long Bay; Dragon Legend Cruise Bai Tu Long Bay, Bhaya Cruises, Au Cruises, and Legend Halong Cruises. Sealife Legend Cruise; Le Theatre Cruise Ha Long Bay