Titov Beach - Ha Long Bay
Introduction
Titov Beach or Titop Island, in the heart of Ha Long Bay, is relatively small (3.7 ha) but is one of Ha Long Bay's most picturesque islands and is included in almost all Ha Long Bay Luxury Cruise itineraries. The island takes its name from the Russian cosmonaut Gherman Titov after his 1962 visit to Ha Long Bay
Overview of Titov Island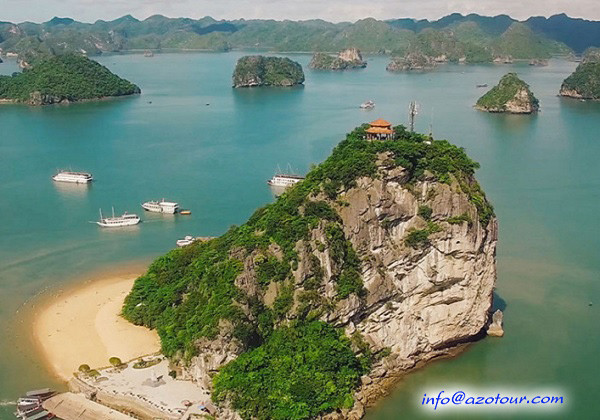 Titop Island is only about 8 kilometers southeast of Ha Long Bay's Bai Chay Harbor and is a magnificent tower of limestone rock, cloaked in thick rainforest jungle, that has erupted out of the emerald green waters. Titov Beach is a beautiful and immaculate, crescent-shaped beach with white powdery sand, and surrounded by crystal-clear azure waters.
Due to the abundance of marine life and the protected, calm clear waters, it is perfect for water lovers with activities like swimming, snorkeling, beach barbeques, or sunbathing in the tranquility of a paradise island. For those looking to explore the more remote and harder to reach parts of the island's coastline and the surrounding area, kayaking is the perfect choice.
Relaxing time on Titov Beach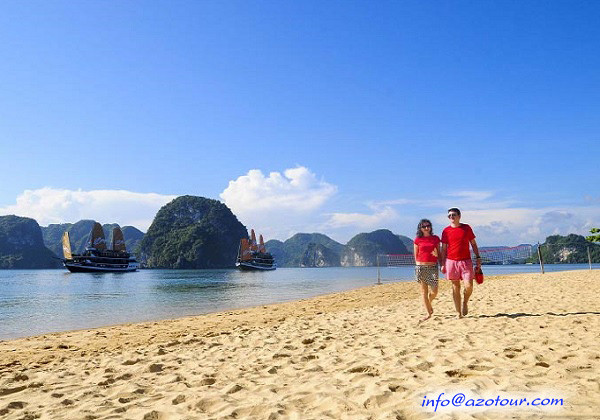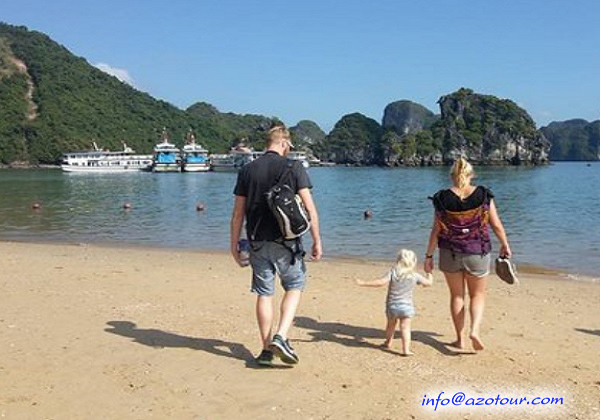 Hike up the 450 steps to reach the small temple at the 110m high summit, which is the main vantage point, and be rewarded with the most breathtaking panoramic views of the island and the Ha Long Bay landscape
Temple on Titov Peak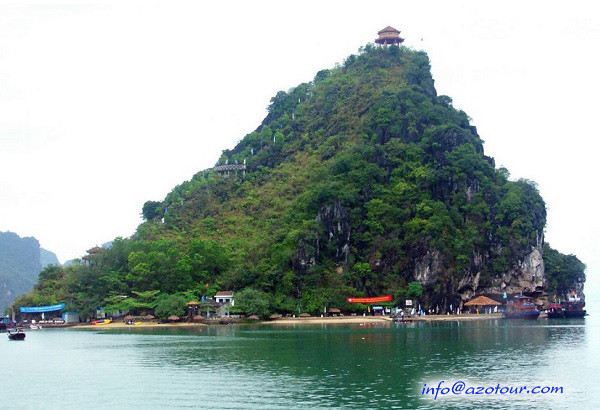 There are plenty of shops selling swimming attire, souvenirs, etc. and a handful of bars and seafood restaurants where you can relax.
Approx. 2km south-west of Titov beach is Maze Cave (Me Cung Cave) which is carved deep into the island, and has multiple chambers, a small lake, and an amazing variety of sparkling stalactites in every shape and size imaginable, hanging from the cave ceiling like multi-colored curtains.
Cruises
Ha Long Bay cruises that visit Titov Beach include: